Marshgate, a monumental 35,000 sqm academic masterpiece crafted by Stanton Williams, now stands as a beacon of innovation and collaboration at the forefront of UCL East campus, within the Queen Elizabeth Olympic Park in London.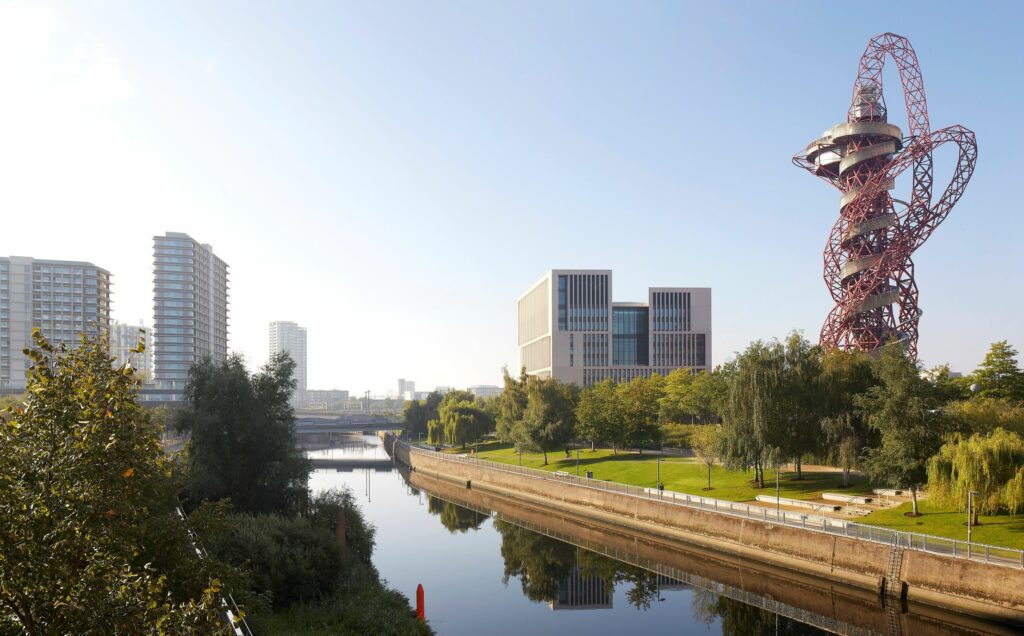 Designed to cultivate a collaborative and cross-disciplinary educational environment, Marshgate is poised to tackle contemporary society's most pressing challenges. It draws upon the collective knowledge and expertise of diverse faculties converging at this new East London campus.
UCL's largest single building spans eight floors, offering open and adaptable spaces for teaching, research, and collaboration across various fields. From the creative industries to engineering, robotics, green technologies, and global health, it invites new and interconnected modes of working and creates entirely novel research avenues and disciplines.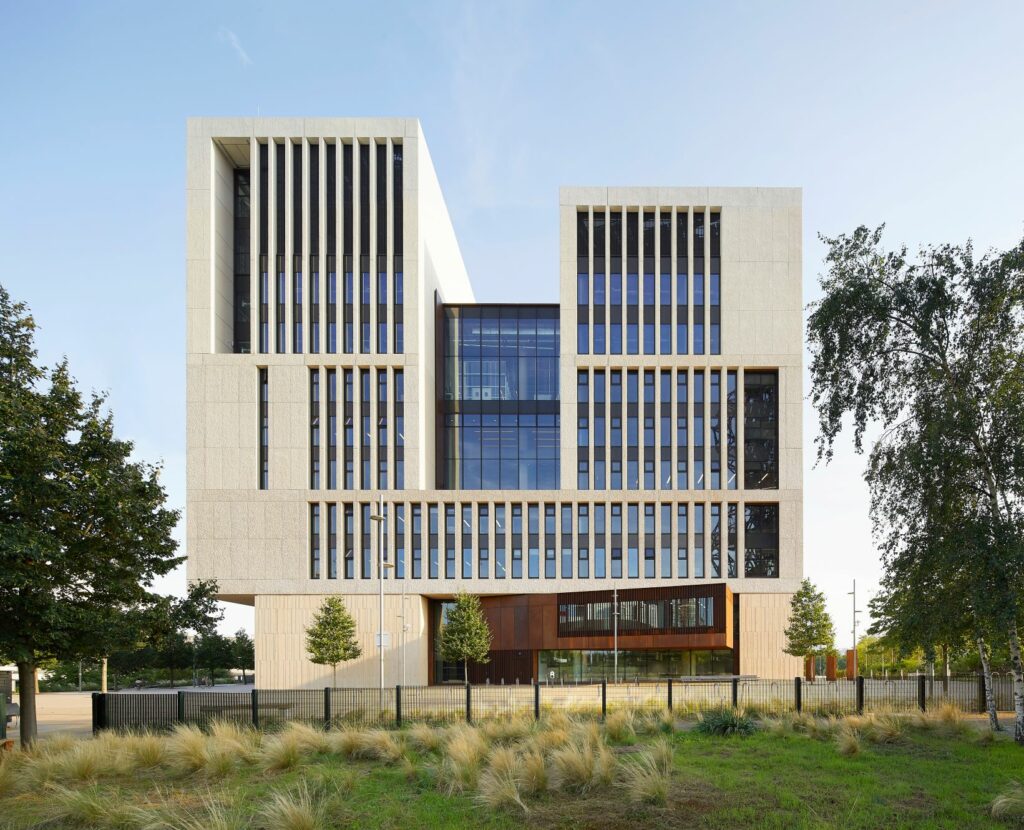 Drawing on the legacy of Lea Valley's industriousness and creativity, and the exceptional cultural and landscape setting of the Queen Elizabeth Olympic Park, Marshgate will be a place of curiosity, learning, and collaboration. A place that engages with the surrounding city to create a new kind of university experience that balances a sense of permanence with a designed-in flexibility that will both facilitate and embrace the rapidly evolving nature of academic practice.

Gavin Henderson, Principal Director at Stanton Williams
Setting a new standard for university campuses, Marshgate is designed to break down siloes and promote cross-disciplinary learning, thinking, and research. It brings together students, academics, and the public in a shared space where groundbreaking ideas flourish.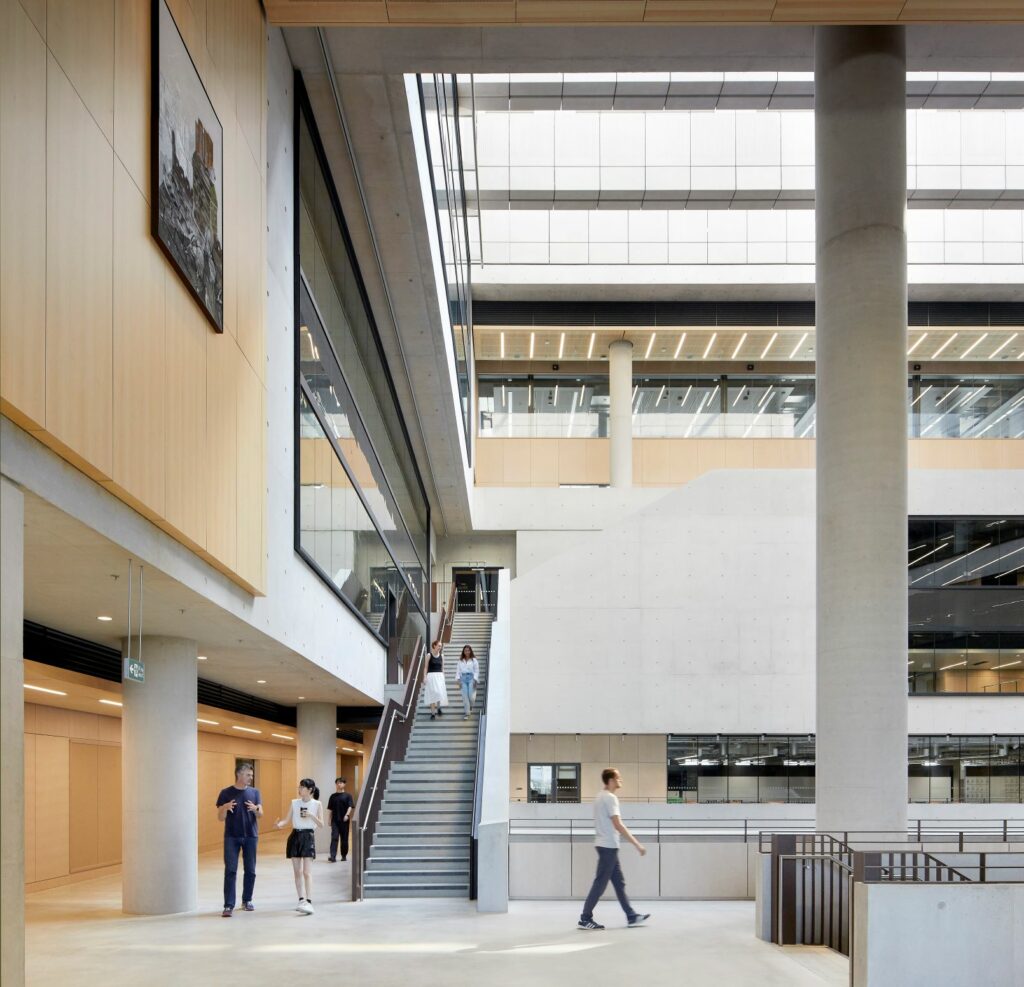 Within Marshgate, different floors are clustered into 'neighborhoods,' each featuring a double-height collaboration space for informal meetings and exhibitions. The lower levels host a network of publicly accessible spaces, including a café, public art displays, and engaging activities, drawing schools, community organizations, and the public into the vibrant heart of the building.
A central, day-lit atrium vertically connects all of the building's activities, facilitating chance encounters and interactions. This innovative design ensures that the building remains dynamic and bustling with energy.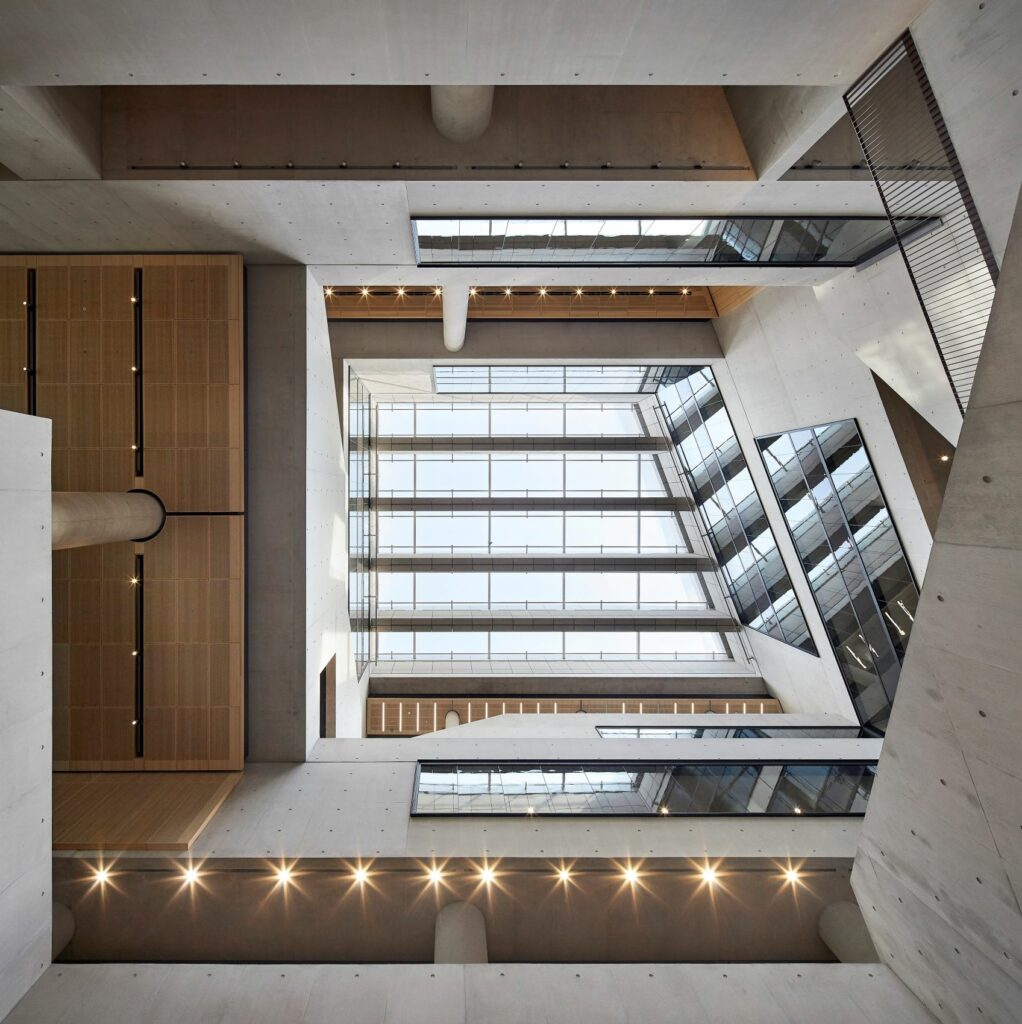 Marshgate boasts a diverse range of facilities, including fabrication workshops, media studios, exhibition areas, design studios, lecture theatres, a library, and an executive suite. It also provides spaces for collaboration and engagement with local businesses and communities.
Reflecting UCL's commitment to sustainability, Marshgate prioritizes durability and energy efficiency. It boasts a BREEAM Excellent rating and aims to reach net-zero carbon by 2035. Passive design strategies informed the building's design, and it partly relies on renewable electricity.
The building marks the completion of the first phase of the UCL East campus master plan, representing UCL's most extensive expansion in 200 years. It is a pivotal component of East Bank, a cultural quarter supported by the Mayor of London. East Bank encompasses various innovative institutions, including UAL's London College of Fashion, a new Sadler's Wells East theatre, and bases for BBC Music and V&A East.
The issues facing people and the planet have never been more complex or more urgent. I am confident that the increased scale and space that our UCL East campus will give us, where departments and faculties are all coming together to problem-solve under the same roof, will accelerate the breakthroughs and disruptive discoveries that UCL is known for around the world. Marshgate, with its magnificent design and extraordinary facilities, will be home to research collaborations and world-leading programs of study that I am confident will impact both locally and globally.

Professor Paola Lettieri, Pro-Provost at UCL East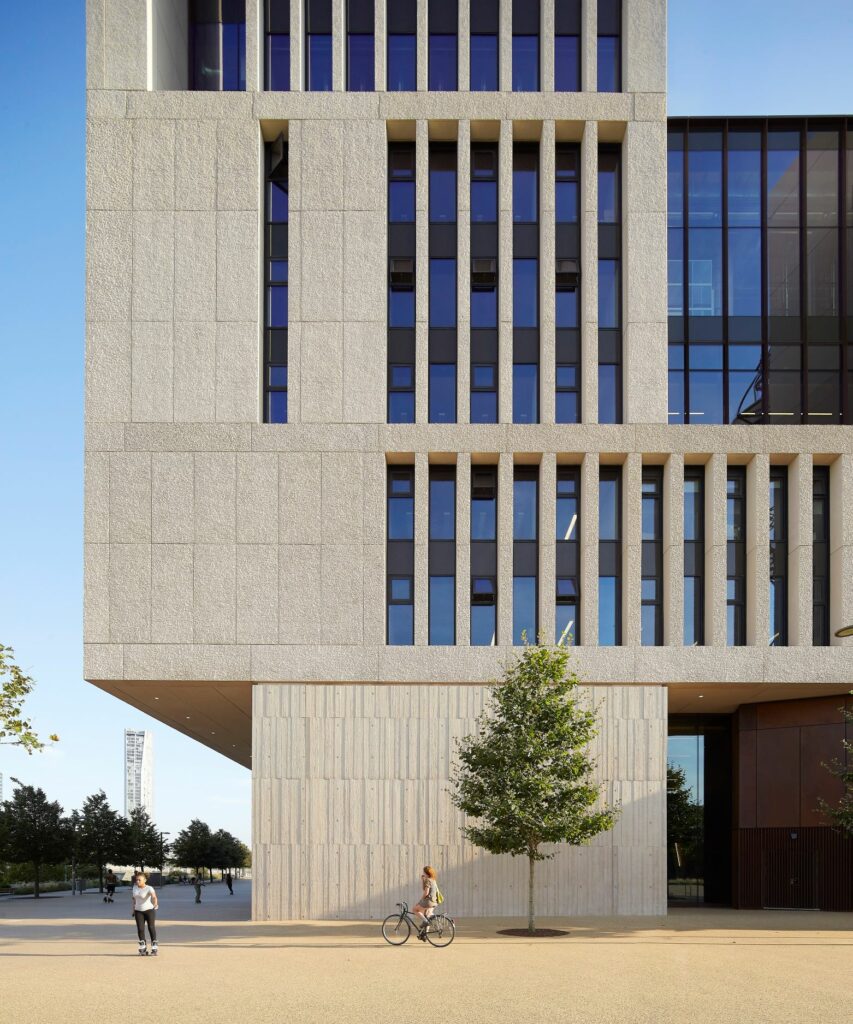 The newly opened Marshgate represents more than just a building; it symbolizes innovation, interdisciplinary education, and UCL's commitment to positive global impact. It stands as an example of the power of architecture, sustainability, and education in shaping a brighter future. As Marshgate opens its doors, it is poised to become a haven for groundbreaking discoveries and societal advancements, both locally and globally.
Photo Credits: ©Hufton+Crow