This holiday season, Studio Atkinson has curated an exquisite collection of gifts that are sure to delight design lovers. From handcrafted Portuguese ceramics, and modern yet timeless Dressing table mirrors to a unique selection of one-of-a-kind antiques, these offerings represent the perfect blend of artistry and individuality, making them the ideal presents for this festive time of the year.
Amidst the glistening ornaments and twinkling lights, Studio Atkinson's thoughtful curation promises to infuse the spirit of creativity and craftsmanship into every corner of your holiday celebrations, bringing a touch of elegance and charm to this joyous season.
Portuguese ceramics
Created by Ceramicas Do Moinho, a Portuguese ceramicist based in Carvalhal, Portugal, Studio Atkinson's new range of ceramics is all molded by hand, ensuring that no two pieces are exactly the same. Studio Atkinson's Portuguese Ceramics are beautiful statement pieces. These pieces are made by using the Japanese Nerikomi technique, which involves stacking multiple colors of clay to create captivating and vibrant patterns.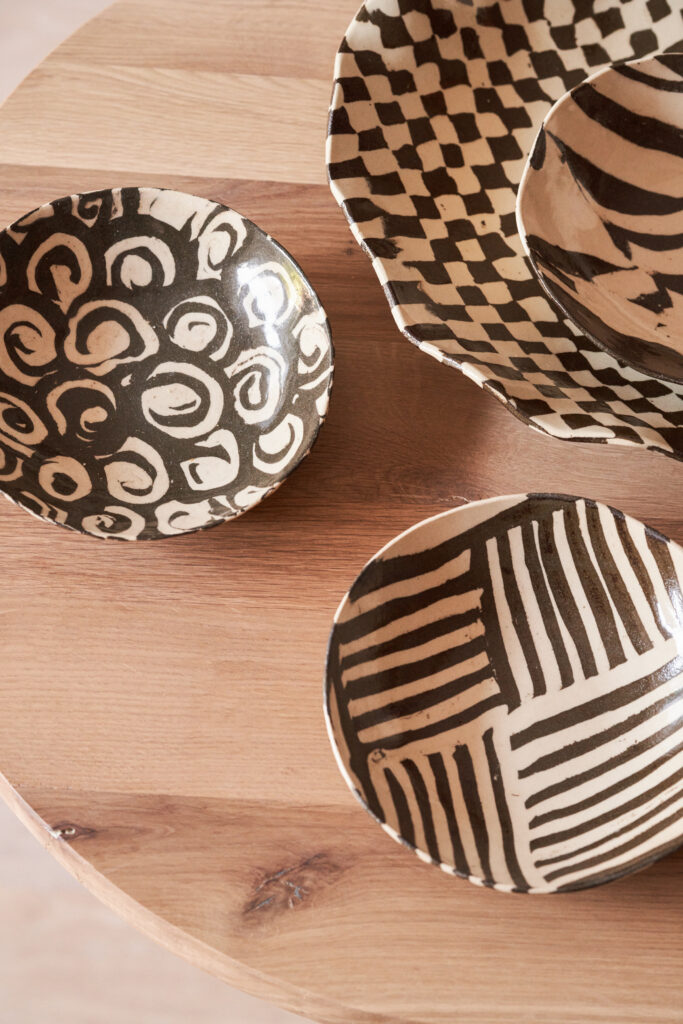 Striped mirrors
Studio Atkinson's Striped Dressing Table Mirrors are crafted in the UK from wood and hand-painted by skilled artisans to ensure high quality and attention to detail. This guarantees a Christmas gift that will be treasured for years to come. Available in three vibrant colorways, Green and Celadon, Red and Taupe, and Black and Ivory, the mirrors make a bold addition to a dressing table, chest of drawers, or side table. Furthermore, the mirrors also work well in contemporary and traditional settings.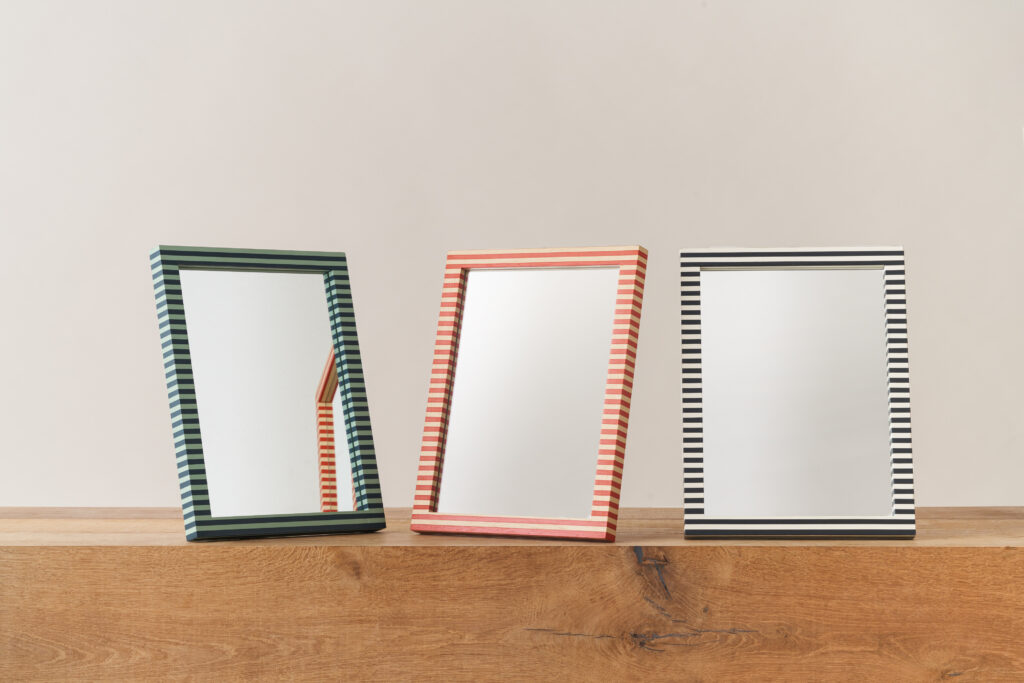 Unique Finds
For the person who has everything and for lovers of antique finds and vintage pieces, Studio Atkinson's collection of Unique Finds is a carefully curated edit or one-off antiques personally sourced by Studio Atkinson's founder Susie Atkinson. "I love finding the perfect gifts for loved ones at Christmas, and I think a handmade or rare vintage gift will be something that friends or family will treasure," explains Atkinson.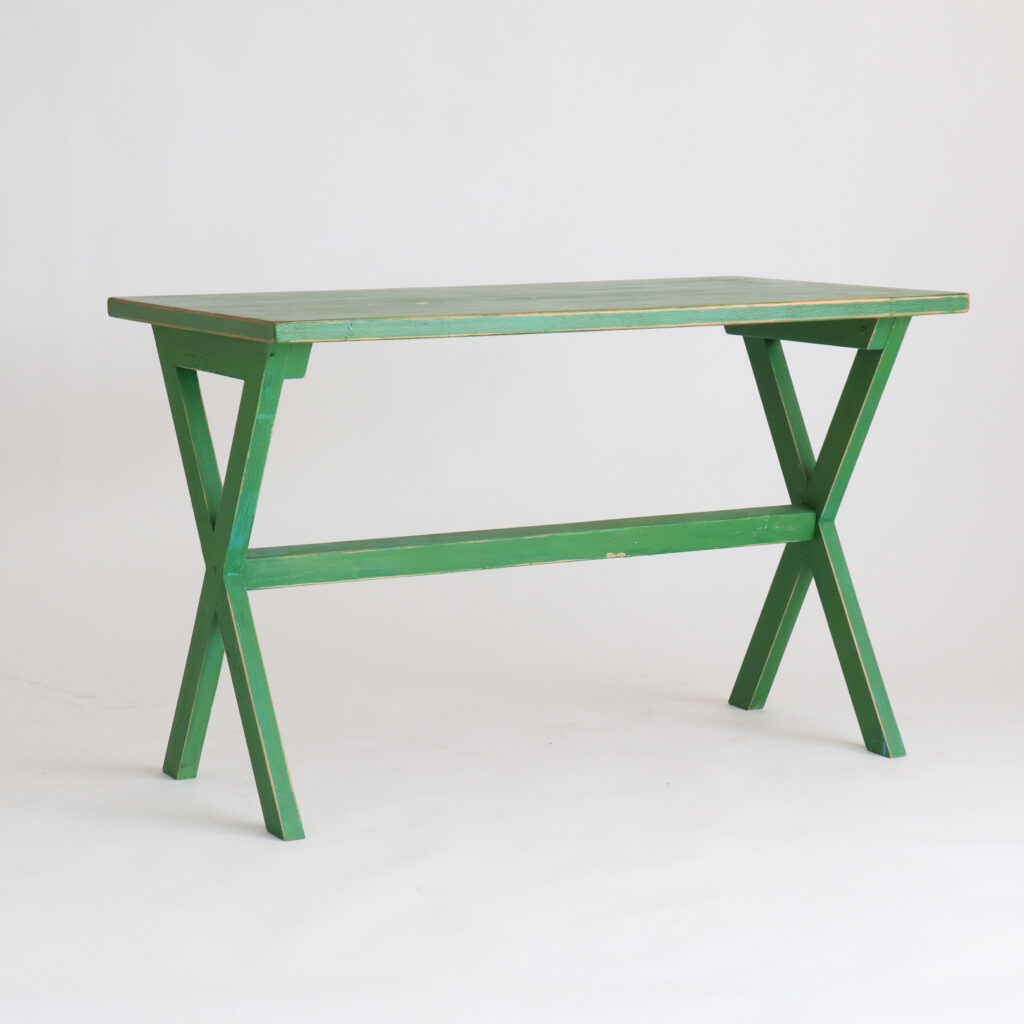 Conclusion
With new drops monthly, the Unique Finds range includes smaller items and accessories that are perfect for gifting, such as Antique Verdigris Patinated Candlestick Lamps. Unlike the studio's main collection of bespoke and made-to-order products, all Unique Finds are available to purchase for immediate delivery.
As the holiday season approaches, Studio Atkinson has unveiled a remarkable selection of gifts that will undoubtedly captivate design aficionados. Whether you're seeking the perfect gift or looking to adorn your own space with distinctive pieces, Studio Atkinson's holiday collection is a testament to the enduring charm of finely crafted design. Embrace the spirit of the season and make this holiday one to remember with Studio Atkinson's offerings.