B&H has recently unveiled the Leica M11-P Rangefinder Camera with Content Authenticity Initiative Technology. As the world's first camera integrated with the Content Authenticity Initiative (CAI), it not only maintains Leica's prestigious reputation but also establishes new standards in digital storytelling trust. Moreover, Leica has announced an updated lens that improves operability, namely the updated Summicron-M 28mm f/2 ASPH.
Leica M11- Rangefinder
The Leica M11-P boasts an unobtrusive design, ideal for professionals and photojournalists. With a 60MP full-frame CMOS sensor featuring Triple-Resolution Technology, a dark chrome viewfinder, and a sapphire glass rear display for durability, this camera offers subtle yet significant upgrades. These include the removal of the red dot Leica logo, an engraved Leica script, and expanded internal storage to 256GB.
One of the standout features is the integration of Content Authenticity Initiative (CAI) technology using a secure chip. This exclusive technology, developed in collaboration with Adobe, The New York Times, and Leica, addresses the need for transparent content attribution in the era of manipulated digital content and misinformation. The secure chipset in the M11-P allows users to sign images with verified metadata, ensuring the authenticity of digital content.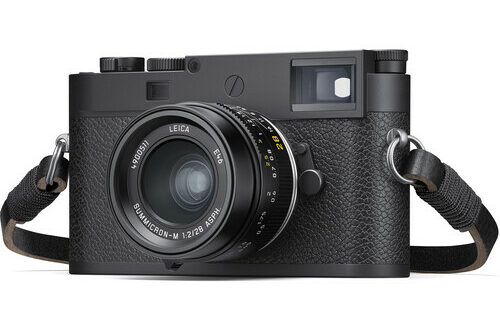 Content Authenticity Initiative
The Content Authenticity Initiative (CAI) is a group working together to fight misinformation and add a layer of verifiable truth to all types of digital content, starting with photo and video, through provenance and attribution solutions.
To activate the "Content Credentials" function, users simply enable it in the camera settings, securing CAI information in the image metadata. The recorded Content Credentials for DNG and JPG images are independently verifiable through platforms like the Content Credentials Verify page, providing transparency on edits and changes over time.
Leica Summicron-M 28mm f/2 ASPH Lens
It is more streamlined, with an extendable lens hood built into the lens and design aesthetics more in line with Leica's other recent M-series updates. One of the improvements of the lens is that users can focus down to 1.3' beyond the rangefinder's usual limit of 2.3', for added versatility. Moreover, it is lighter than previous models.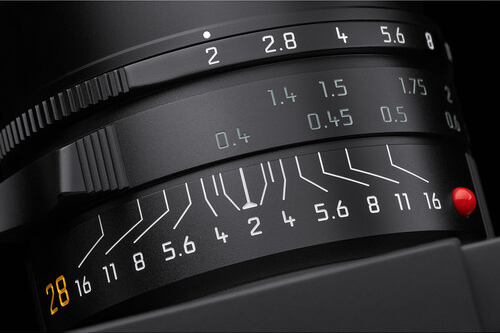 ---