Lara Bohinc, a London-based designer, will be taking over the Miami Design District this year with the winning concept Utopia – an immersive installation of sculptures that depict a vision of sustainable urban living, creating public spaces where people and nature coexist in harmony.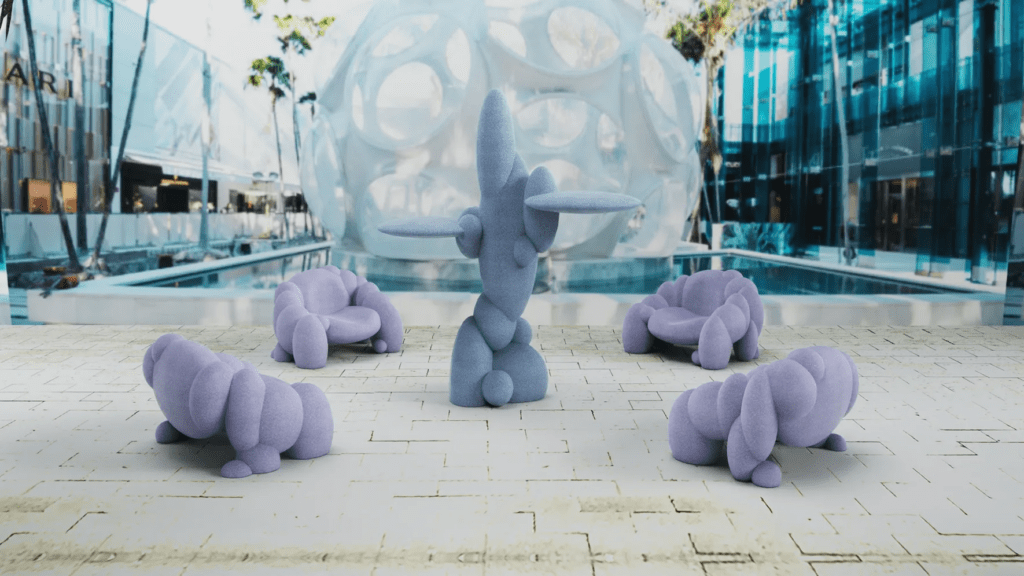 The installation is made from cork and will be unveiled throughout the Design District, ahead of Miami Art Week. In collaboration with Design Miami/ Curatorial Lab, Bohinc's sculptures will be greeting visitors at the entrance of Design Miami's international collective design fair from 5th December 2023.
Utopia offers four installations featuring irregular, bulbous forms, which remind us of growing cellular organisms and life forms. this is Bohinc Studio's first commission in the US.
The colorful sculptures include outdoor seaters, tables, and imposing 3-meter-tall light sculptures, placed within proximity to create intimate and comforting resting spaces. 900 egg-shaped birdhouses will be placed among the tree branches to provide a refuge and shade for local wildlife. Mirroring the function of the birdhouses, a 2-metre-tall egg-form will provide a hideout for little children. At night, the solar-powered sculptures will come to life and create an atmospheric luminous glow.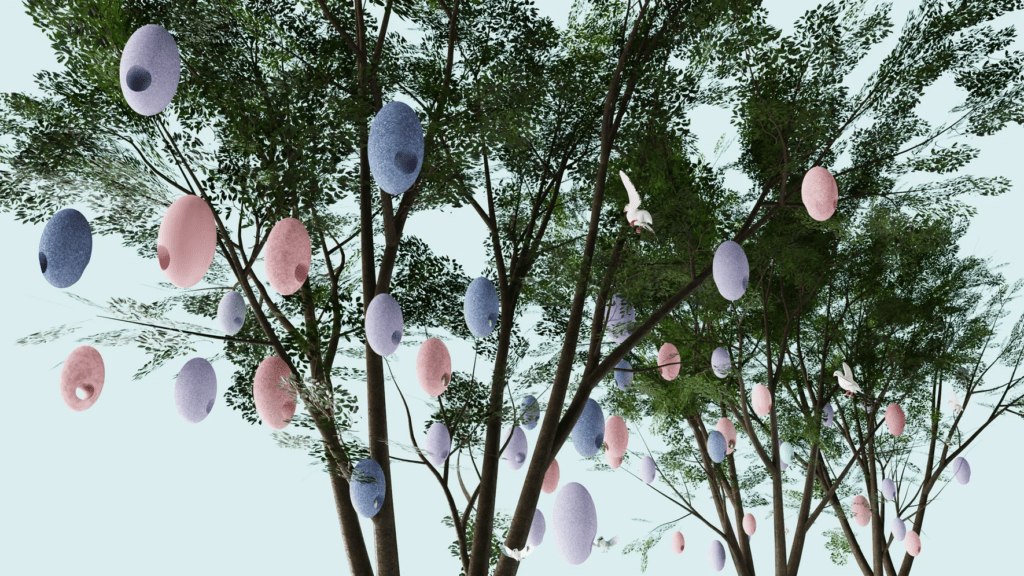 With a focus on sustainability, the pieces are made from cork. This is a natural, waterproof, and environmentally friendly material, native to Portugal. It is also constructed with the assistance of a 5D robotic machine and completed by hand. The design is painted by hand and occurs in pastel hues of eggshell blue, lavender, pistachio, aqua, and cherry blossom.
The sculptures invite passers-by to interact with the forms and cluster together. At the same time, people are encouraged to conceptualise a utopian future questioning how we might better engage with nature. Intermingling with the District's public spaces, the organic objects become a living thread, engaging with the native trees and architecture to create a place of reflection for visitors.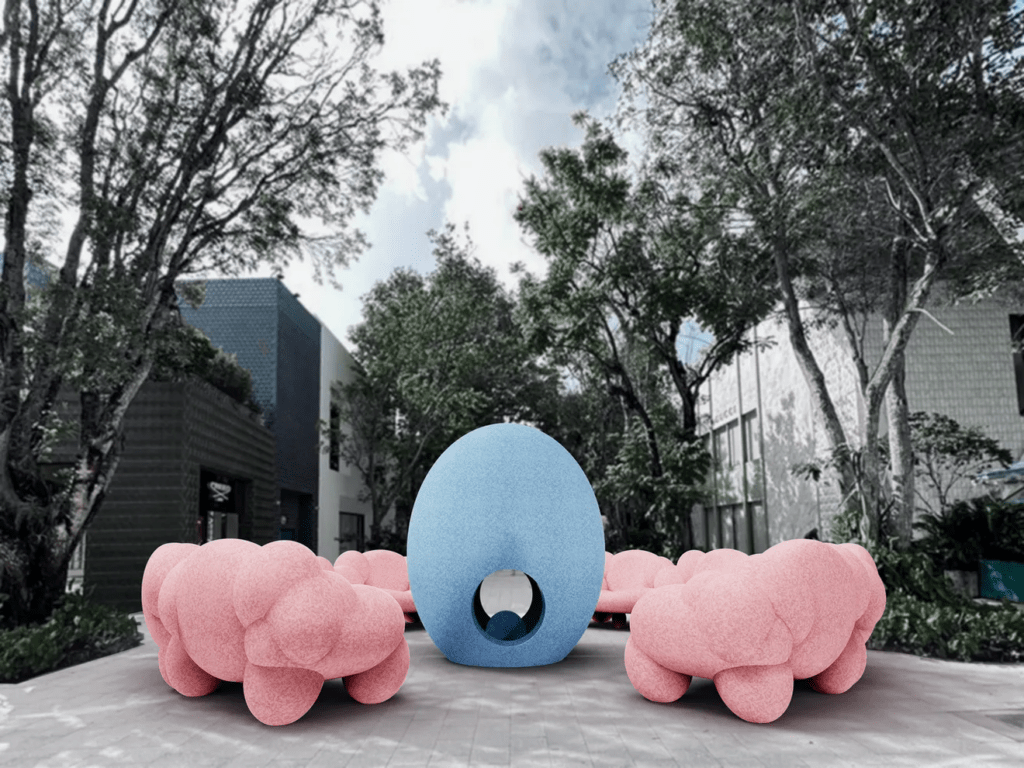 "I am honored to be awarded Miami Design District's Annual Design Commission this year. This is my largest work to date and my first public commission in the U.S.A. It has been a wonderful process creating these organic and colorful forms for this Installation, and truly rewarding to see them come to life in such a sustainable way," said Lara Bohinc.
Bohinc's design palette varies in scale from small to very large objects and she produces unique pieces to unlimited editions. She has engaged in permanent public commissions such as Friendship Bench commissioned by Kensington and Chelsea Council for the Golborne Forum London, installed in 2017, as well as private commissions such as Haunted and Metropolis Chandeliers for Mandrake Hotel in London in 2017. Bohinc's obsession with material and research has taken her around the globe including a residency in Murano, Italy where she has worked with local glass blowers on a series of pieces for Venetian Hotel Bauer.
Photo credit: Miami Design District