From October 31st to November 2nd, the Best Interior Festival 2023 was graced by an architectural masterpiece that captivated visitors. Award-winning architectural bureau, BABAYANTS ARCHITECTS, crafted an immersive experience, inviting attendees to dive deep into the creative mind. According to them, architects inhabit different dimensions of design, each offering a unique perspective.
First is the world of imagination, where ideas and shapes take their initial form. This is the birthplace of creativity, where ideas know no bounds. The second dimension is the 3D world, where concepts come to life, gaining form and character. It's where ideas transform into tangible projects. The third dimension is the real world, where architects engage with people and bring their visions to life.
At the heart of this immersive experience was the Alkaris sofa, a soft module with quirky yet durable and comfortable backrests. This inviting space drew guests in, encouraging interaction and engagement. Another highlight was the vibrant curtain screen, beautifully illuminated, and accompanied by thoughtfully designed lighting. Together, they symbolized the world of an architect's ideas, bridging the gap between imagination and reality.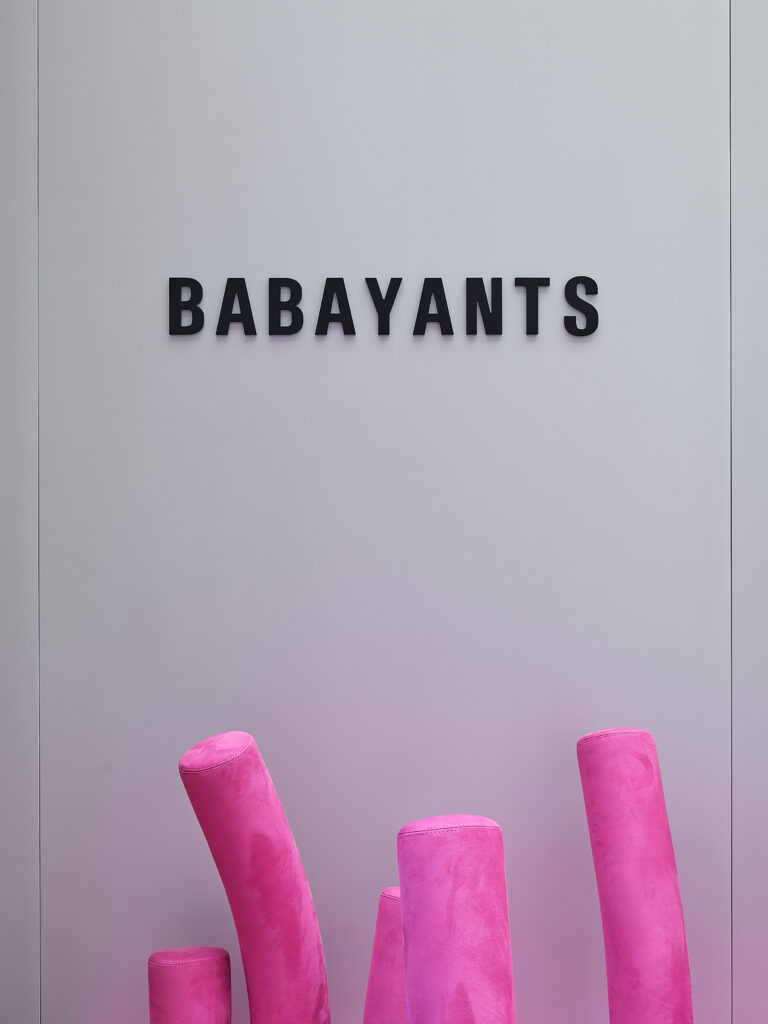 BABAYANTS ARCHITECTS skillfully showcased the convergence of these different design dimensions using imaginative forms and the interplay of light. They brought to life the essence of creation itself—a magical process of transforming ideas from imagination into reality. It was a celebration of the creativity and dedication of the new generation of architects who consistently push the boundaries of design with each project they undertake.
For nine years, BABAYANTS ARCHITECTS have explored contemporary architecture, interior design, and the world of aesthetics. Their approach to minimalism goes beyond style; it's a way of perceiving the world. Minimalism, for them, means leaving room only for the essentials, a philosophy that extends to their work. They don't just design interiors or objects; they create sensory experiences and evoke emotions, forging a profound connection between people and the spaces they inhabit.
The BABAYANTS ARCHITECTS stand at the Best Interior Festival 2023 was not just a physical structure; it was a celebration of the power of imagination, the art of design, and the wonder of transforming dreams into reality. Visitors left with a renewed appreciation for the creative journey and a deep sense of connection with the young generation of architects who constantly strive to redefine design in each project they undertake.