Mrs. Mao Hua is a professional designer with an international vision driven by modernistic design concepts. Combining artistic flexibility and life inspirations, Mao strives to discover a new world of "perfect design". Her design is characterized by theatrical and dramatic aesthetics, which brings fun and multi-facet experiences to the space, thus enriching one's spirit with contemplation.
Armed with a master's degree in environmental art design from Chelsea College of Art and Design, Mao's career trajectory has been marked by milestones that showcase her dedication to the world of design. From serving as the design director of YuQiang & Partners to founding the pioneering PP Design Gallery in 2010 – the first modern design showroom in the South China market – Mao has continually pushed the boundaries of her craft.
In 2021, Mrs. Mao took her expertise a step further by establishing EK Design, a high-end design branch under YuQiang & Partners. Specializing in expressing personal and spatial connections from fashion and artistic perspectives, EK Design seeks to inspire limitless possibilities in the realms of architecture, interior design, and creative design sectors.
With a rich portfolio that spans hundreds of projects, Mao has particularly excelled in hospitality design, leaving an indelible mark on residences, hotels, and clubhouses. Her long-term collaborations with renowned property groups and a string of accolades from both the Asia Pacific and international design competitions underscore her status as one of the top female designers in China.
As we delve into the world of Mrs. Mao Hua's design philosophy, experiences, and aspirations, this interview promises to unveil the creative mind behind the captivating and multi-faceted designs that have earned her a prominent place in the design landscape.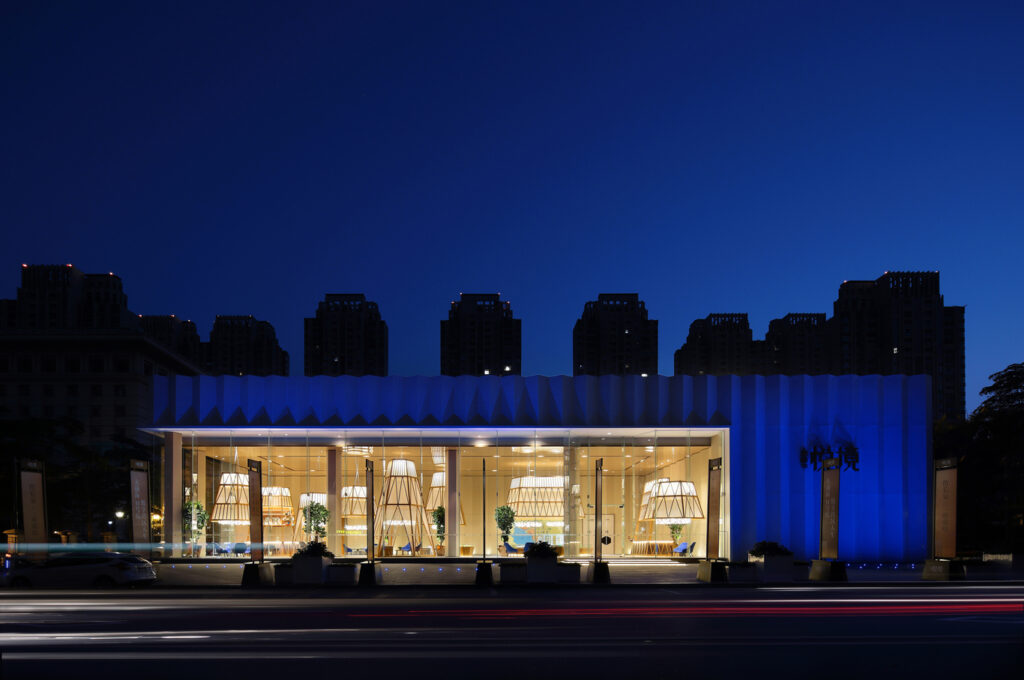 ---
Can you tell us a bit about your background? Where are you from?
I studied and worked in London for four years, during which I met many people from diverse backgrounds and experienced different cultures, which has inspired me a lot. Currently, my design practice is based in Shenzhen, a young, inclusive, and creative city that has incubated many design firms with a global vision.
What is your main priority when starting projects?
My priority consideration is to satisfy the client's needs. Every project has its advantages and disadvantages. When starting a project, my first step is to dig into the client's background, lifestyle, and deepest needs. Besides, I try to figure out how to maximize the advantages of the space in the simplest way possible, which I think is the key to interior design.
Is there something that is fundamental to your practice, your philosophy, and your process?
Interior Design needs to take into account the existing conditions of the architecture and its logical relationship with the outside surroundings. Based on this idea, I then shift to the interior — to figure out how to approach the space and how to express creativity and aesthetics. This is my fundamental design process and approach. In my design practice, I tend to incorporate a "dramatic" aesthetic to interpret conflicts and contrasts, hoping every spatial scene I conceive will tell a story while presenting contrasts.
Can you tell us more about your new company, EK Design?
To approach more diversified project typologies and create some "different" designs, I established EK Design in 2021. At EK, we have more freedom to fully unleash imagination and creativity, express different cultures in diversified ways, and tend to express "conflicts" and "integration" in design.
Besides interior design, EK's business scope also involves art, architectural design, product design, graphic design, brand planning, etc. A multidisciplinary team plays a key role at EK. Currently, we have involved architects in our team and will further bring in landscape designers and product design professionals in the future. In this sense, EK Design has gone beyond interior design.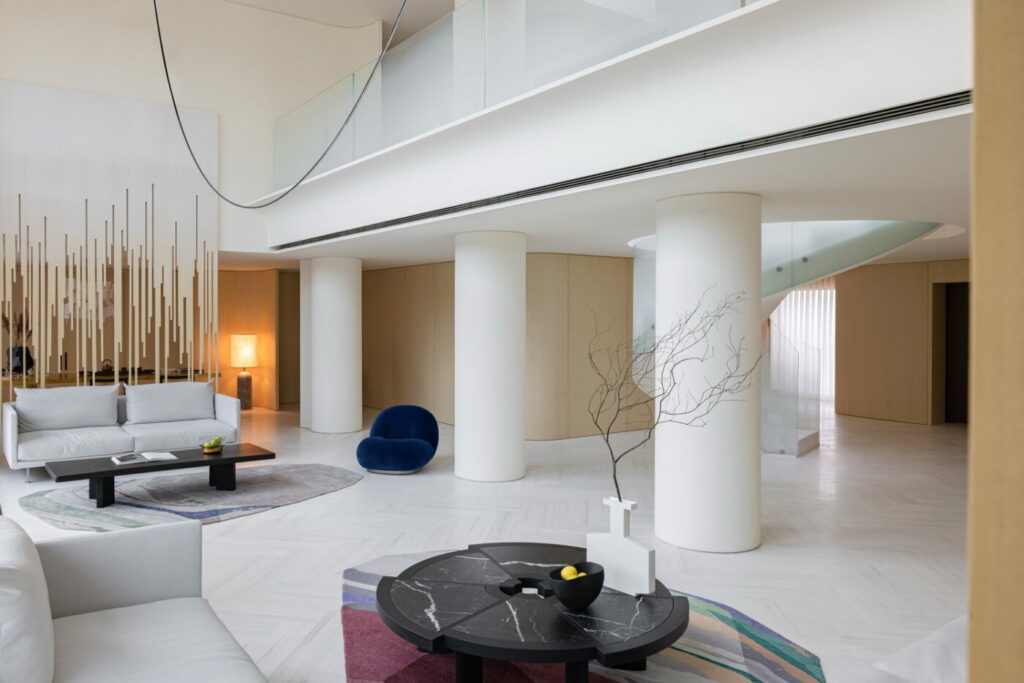 You also founded the PP Design Gallery in 2010. Can you please share more about this initiative?
The original intention of founding the PP Design Gallery was to support our interior decoration projects. Back then, there was a lack of quality international home furnishing products and relevant purchasing channels in the Chinese market. We hoped to apply more stylish and tasteful products to our projects, to create a more holistic interior decoration effect. This sparked our idea of "looking for good products," so we established the PP Design Gallery.
It is the first design gallery in southern China that focuses on international modern designs. It's more like a bridge that introduces creative design brands from around the world to the Chinese design community and the public.
If you had to choose only one project you have been involved in, which one would it be and why?
Recently, we completed an art-filled private penthouse in Zhejiang for a female client who adores fashion and a free lifestyle. She hopes her third residence will be an art space that combines multiple functions, such as a private vacation home, a place to receive and gather guests, and a venue for communication and entertainment.
The project is a large single-floor apartment formed by removing the partitions of two existing ones. For this reason, the layout of the new place appeared somewhat rigid, fragmented, and scattered, which posed a challenge for the design. We arranged varied asymmetric and free forms in the space, to divert attention from the spatial structure. For instance, we applied deconstruction methods to add curves to the columns and walls, designed a structural spiral staircase to connect 1F and 2F, and created a large atrium in 2F to bring daylight in.
We recreated the spatial order by various techniques, such as superposition and reorganization. Throughout the project process, we also repeatedly adjusted our design based on balancing aesthetic intuition and model verification. In the end, we created an art-filled private vacation home that went beyond a specific theme and real life.
Last, what are you working on at the moment, and do you have any upcoming projects or collaborations you can tell us about?
Currently, we are working on PUER LAB, a tea house located in C Future City, Futian, Shenzhen. In recent years, traditional Chinese culture has been fostering new consumption trends. As PUER LAB is a new type of hospitality project, we intend to adopt fresh forms and fashionable design languages to convey traditional Chinese teahouse culture. EK works on both brand positioning and spatial design for PUER LAB. We utilize traditional Chinese mortise-and-tenon joints to shape spatial structures and, in the meantime, deconstruct and reorganize various geometric forms. Those ingenious and flexible structures link the overall space and create a unique spatial experience.
The interior adopts the typical red soil colour of Xishuangbanna—the production area of PUER tea, as the main tone. Besides, we reinterpreted the cultural symbols of the famous ancient Chinese painting "Riverside Scene at Qingming Festival" and translated them into a decorative wall painting in the space to produce an aesthetic contrast between tradition and fashion.