In today's fast-paced world, the concept of multigenerational living has gained significant traction. It's not uncommon in some parts of the world for families to live together with multiple generations. Living with multiple generations under one roof has long been customary, forging a deep understanding of the unique dynamics that unfold within these homes. According to the Pew Research Centre, a multigenerational household is defined as including two or more adult generations (with adults mainly ages 25 or older) or a "skipped generation," which would consist of grandparents and their grandchildren younger than 25. That may sound a bit like a hassle, yet there are so many different reasons for many of us to have experienced something like this. These homes are practical and, in many terms, beneficial for the different members of the family. For example, relatives and friends can stay for extended visits or if needed there would be space to accommodate an au pair or a live-in nanny. No matter the reasons behind opting for such an accommodation, these homes are designed with many benefits in mind.
Benefits
Sustainability
We are all talking about sustainability and trying to push different agendas on one another. Electric cars, solar panels, and other means of contributing to the improvement of the state of the environment. Choosing to live in a multigenerational house definitely influences Greenhouse gas emissions. Living separately requires increased energy for heating, cooling, and lighting. In addition to this, what would be the point of riding the metro to work or your bike if you have four TVs in your flat and then your family spends as much energy on their appliances? Another thing that contributes to being more sustainable is that you do not have to travel in order to see older family members. The further your parents live, for instance, the more increased prices and emissions you produce.
You may think that this is the only thing, but household energy could be used way more efficiently due to the increased use of space by more occupants. Another similar reason is that the return on embodied energy is likely to be higher as rooms are constantly used. So, practically living or purchasing a multigenerational home is very environmentally friendly let alone pocket and family-friendly, too.
Family ties improvement
One thing is for sure. Living together with your parents gives grandchildren and grandparents an increased chance of exposure to one another. They have the opportunity to interact more with each other. Additionally, with increased house support, parents have more time to dedicate to their children and establish better relationships with them. The tasks at home could be divided between the adults thus allowing more time to engage with one another. Another important aspect to mention is that social connection increases inside the house. This also improves the chances for better communication and getting to know each other more.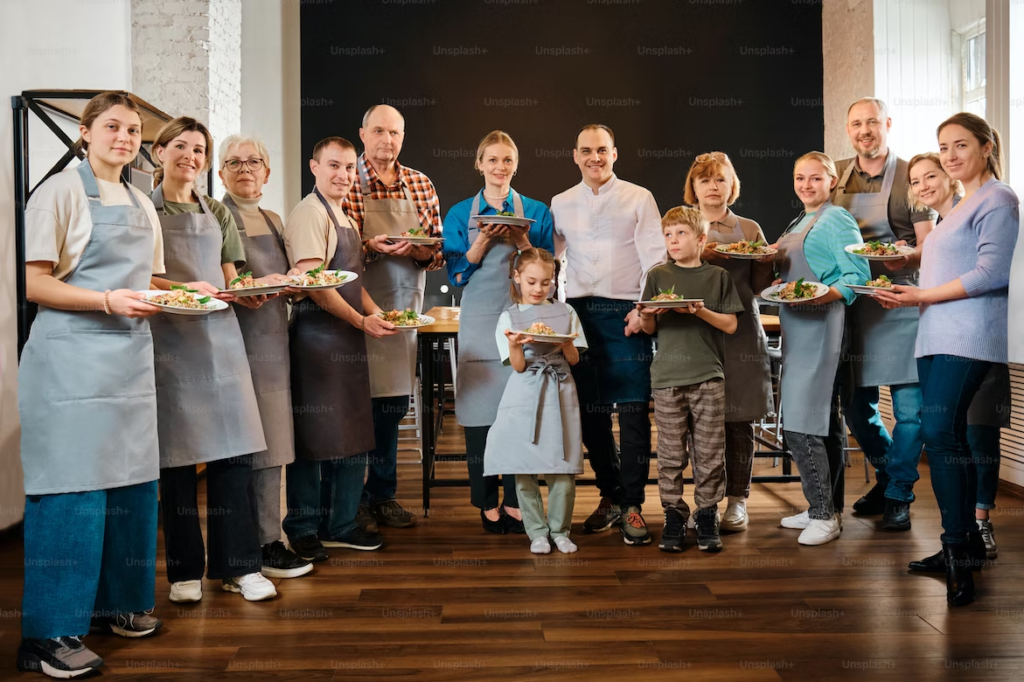 Financial status
According to the Pew Research Centre, four in ten adults in multigenerational households list financial issues as a major reason for their living arrangements. An example of deciding to live together and to combine the net worth and income of two adult families increases the possibility of acquiring a more suitably designed house. Moreover, mortgage payments and house repair costs are shared. But this is on a house level. Looking into the interior design and equipment level, fewer things are also needed. For instance, you would need one washing machine or one fridge and this would save money exponentially.
Affordability is another major benefit of multigenerational living. Each family often pays less in bills than they would if they lived on their own. The money that is left can be directed towards saving, debt repayment, hobbies, or other things.
Examples
Alex Nicholls' multigenerational apartment with its own spa
What Studio Alex Nicholls did was combine two penthouse flats in Melbourne into one large home. As fantastic as this may sound they have combined their basement parking spots to create a private spa and a pool. According to the studio's founder Alex Nicholls spaces were combined to adapt to multiple uses with flexible working and living spaces as well as areas that could expand for large groups.
The apartment has three kitchens, partly to meet the family's religious requirements and partly to allow the different generations who are sharing the apartment to enjoy their own independence.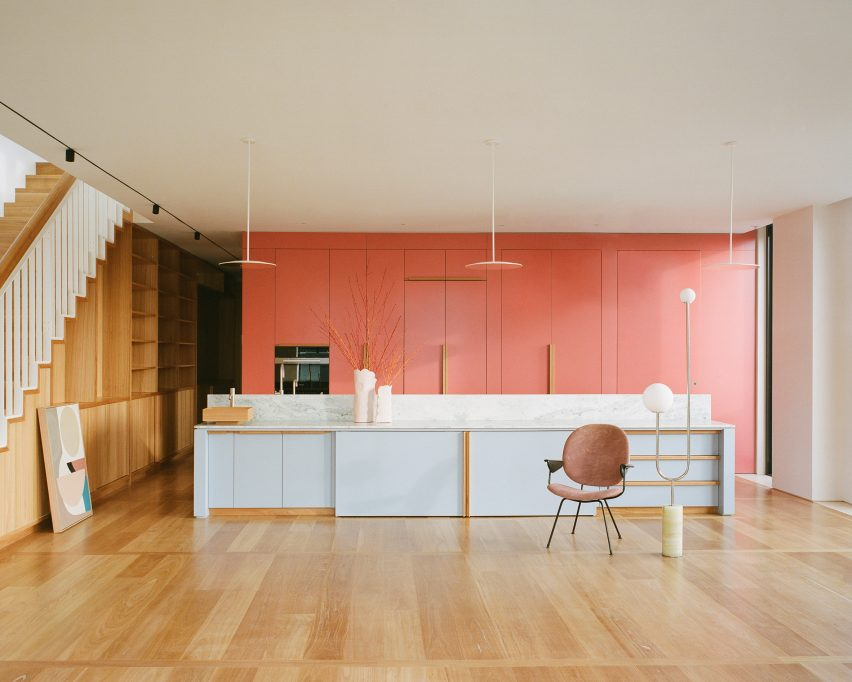 To navigate this vast apartment, Nicholls devised a central "library spine" – a corridor running the entire length of the apartment that houses the family's collection of books, art, and artifacts while creating an opportunity out of what could have been a dark and monotonous space.
Three-Generation House
Dutch architecture studio BETA has built a house in Amsterdam to accommodate a couple with young children who already lived in the city and their parents who wanted to move in. The architects describe the Three-Generation House as a "mini apartment building" that is designed so it can be adapted over time.
The house's plan also transitions from more intimate and compartmentalized rooms to the north, to more open-plan and light-filled living spaces to the south. The glazed southern elevation maximizes passive solar gain and incorporates balconies that soften the transition between indoors and outdoors.
What is interesting about this house is the lift providing access to the grandparents' flat, which has level floors for improved accessibility.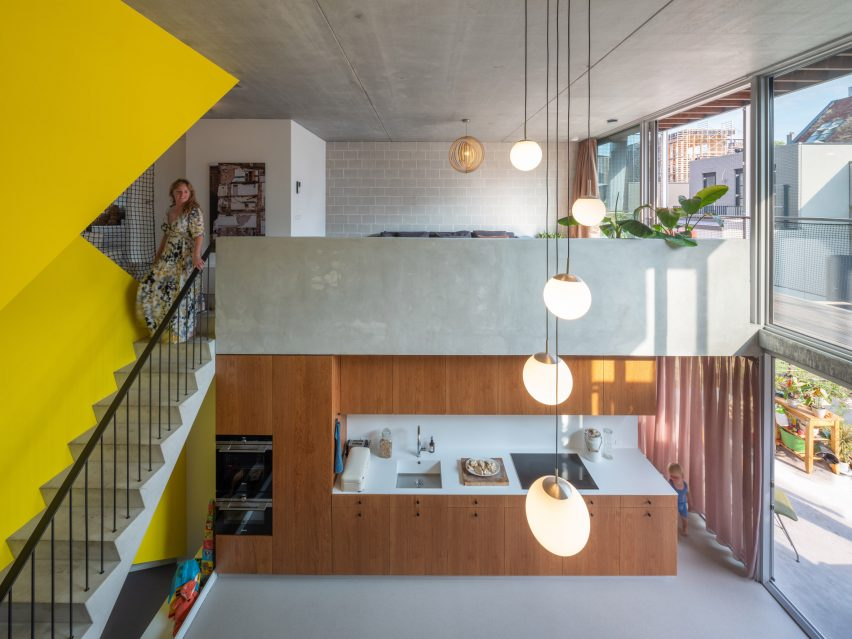 Stairway House
Studio Nendo has created this stairway house for three generations of the same family. The house is situated in Shinjuku, and it replaces a smaller, timber-framed property that had become overshadowed by surrounding apartment buildings. To preserve the families being isolated from one another, the studio designed a staircase-like structure that unites every level of the multi-generational home. "Not only does the stairway connect the interior to the yard, or bond one household to another, this structure aims to expand further out to join the environs and the city," Nendo explained.
Most of the designer decisions have been kept simple. Starting from the front façade to the majority of furnishing.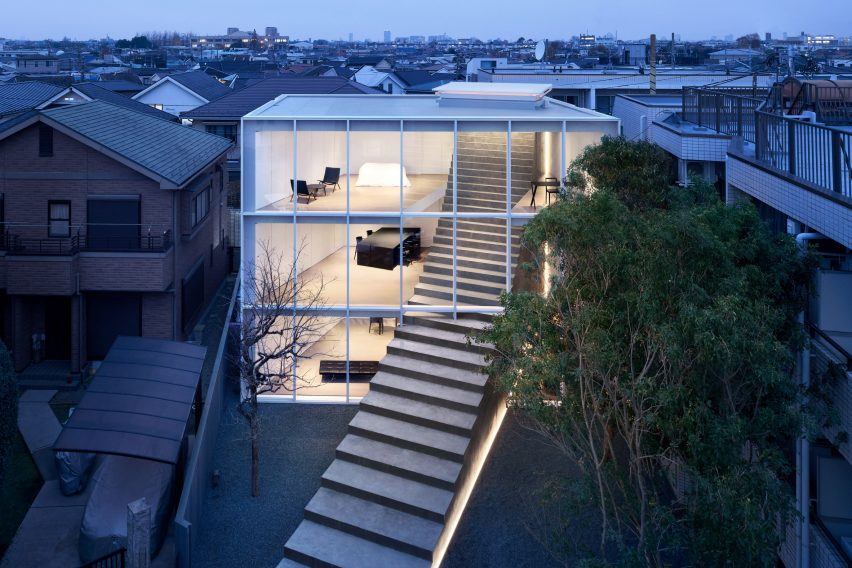 Conclusion
Multigenerational homes have proven to be not only located around the glove but also to be exponentially sustainable. Being eco-friendly but also money-sustaining is something that most of us think of. However, living in such a home has certain drawbacks that you should take into account before embarking on such a journey. When deciding if this is the right fit for you think about privacy, family conflicts, and burnout. Although this could be financially and eco-friendly, mental health is something that you should also consider. It could happen that the views and personalities of different people and generations would clash and that is not something to be omitted easily. Yet, if you believe that you could live together with your older family members then you definitely should give it a try.