Alexander Tischler Design Company has designed an interior for a young couple. The reason behind this project happened to be the needs of the couple, namely their desire for an apartment full of industrial materials and elements. What is more, they had requested from the company two workplaces and showcases to organize and showcase their collections.
The design is a contemporary interior with loft-style details that look like industrial objects. This idea was applied to every space in the loft even the kitchen. Due to the constant hosting of guests, the kitchen is not separated from the living room, thus allowing the couple to freely enjoy the events.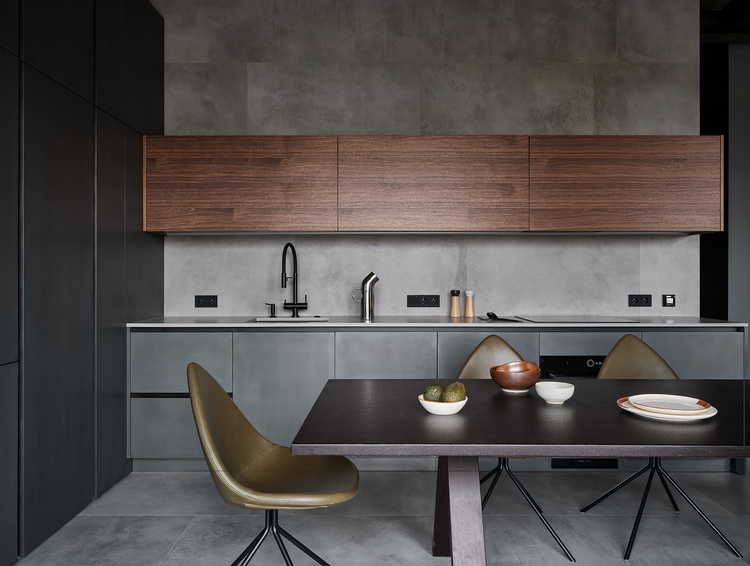 Karen Karapetian, the lead designer of this project, designed the kitchen so that it doesn't stand out from the rest of the interior. The studio made the facades of column cabinets and lower modules of MDF with metalized matte enamel. They also finished the upper modules with American walnut veneer that has an active texture nicely contrasting with the metal.
For the homeowners to relax and enjoy the city view, the studio placed an armchair with a coffee table on the balcony. Moreover, to complete the design they added a wardrobe for rarely used items.
The ceiling of the apartment is also industrial-like. This is something the clients have specifically asked for. Therefore, the ceiling panel was left open, and the anthropogenic texture was not changed. This left visible the ventilation system for which the design studio chose black pipes. Such a ceiling significantly worsens sound insulation, but this apartment is on the top floor. This means that there won't be any noise from neighbors. There are also lamps pointing at the ceiling, thus highlighting its texture, and illuminating the interior with reflected light.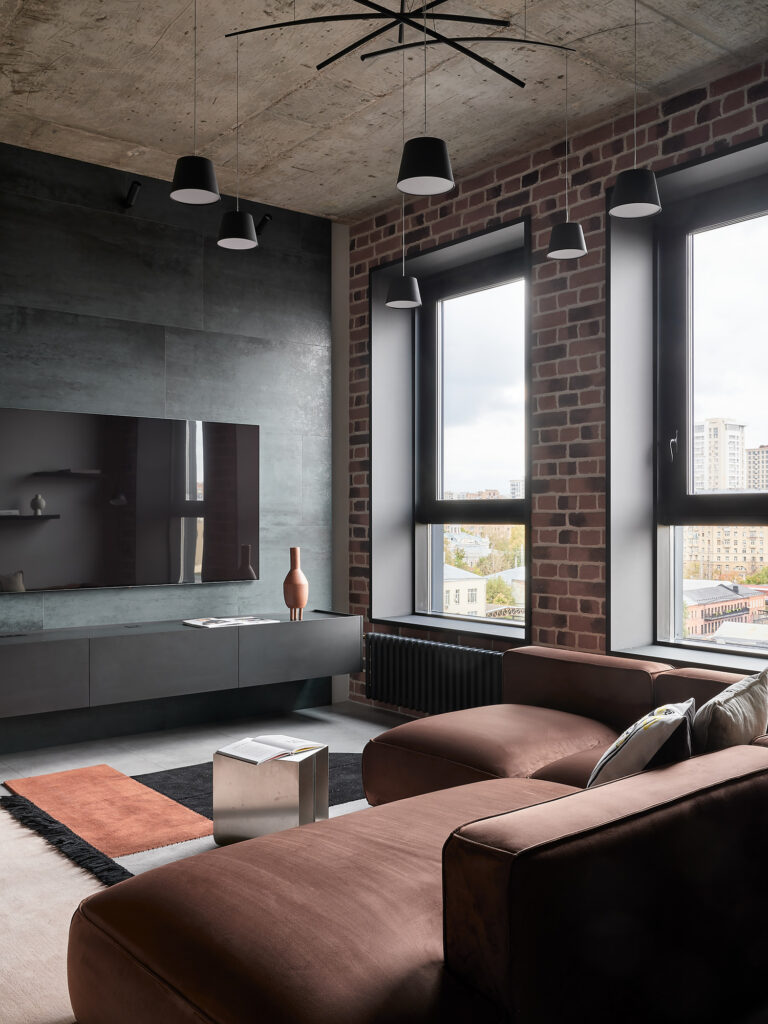 Due to the size of the apartments, the designers focused on several large closets instead of a separate walk-in closet. To prevent the closed from looking like a blank wall from the side of the living room, Karen Karapetian and her team decorated its central modules with ribbed panels.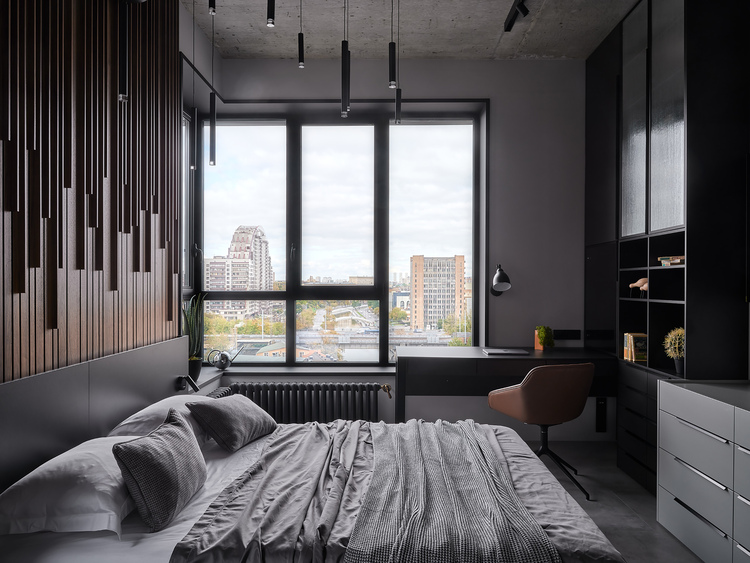 The bedroom has two workplaces as requested. In the center of the room, the studio places a bed that seems floating. it was designed and manufactured with a frame in a single unit which has cabinets and wall panels. The bed's base is black and deepened with the sides veneered with American walnut.
---
Photo credit: Nick Rudenko