Nestled amidst the captivating landscapes of Bruny Island, Tasmania, Coopworth emerges as a contemporary rendition of pastoral elegance, a narrative penned by the visionary minds at FMD Architects. Beyond the mere concept of a dwelling, Coopworth embodies a spirited dialogue between modernity and the untamed beauty of its surroundings – a poetic conversation with Coopworth sheep, expansive water vistas, and the iconic red lead shacks that dot the island.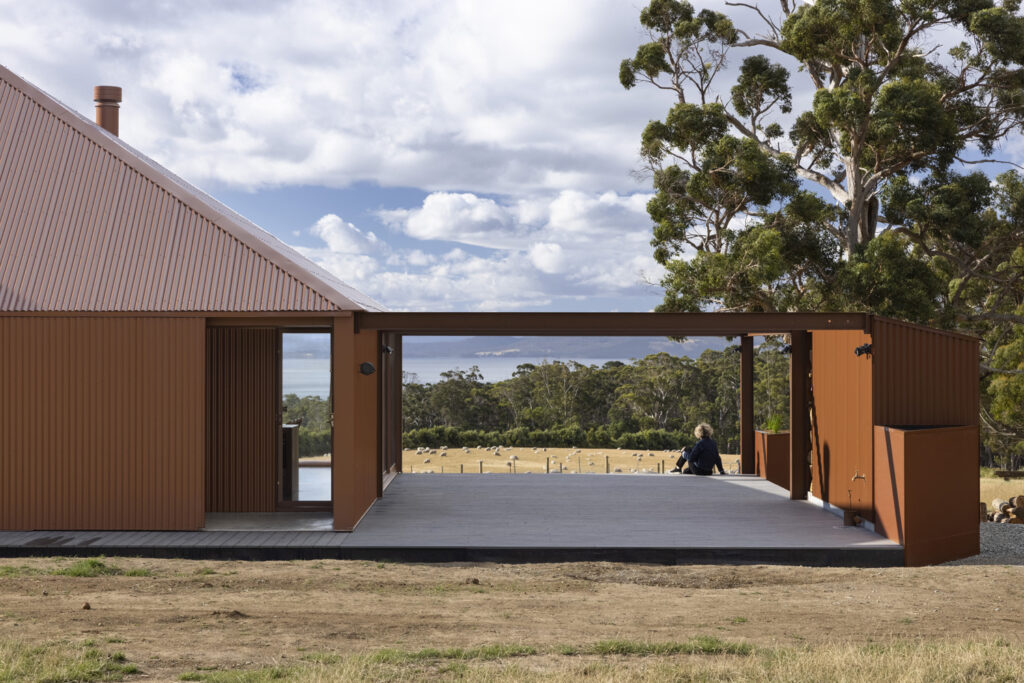 In the hands of FMD Architects, this architectural gem becomes more than a simple country farmhouse. The deliberate footprint of Coopworth, consciously restrained to optimize arable land, conceals a thoughtful internal arrangement that navigates the delicate balance between rustic charm and contemporary functionality.
As the brainchild of FMD Architects, known for their prowess in boutique commercial, hospitality, and residential design, Coopworth reflects not only a commitment to aesthetics but also an unwavering dedication to client service. Their approach, rooted in extensive research and a keen exploration of materials, transcends the ordinary, resulting in architecture that is both inventive and contextually rich.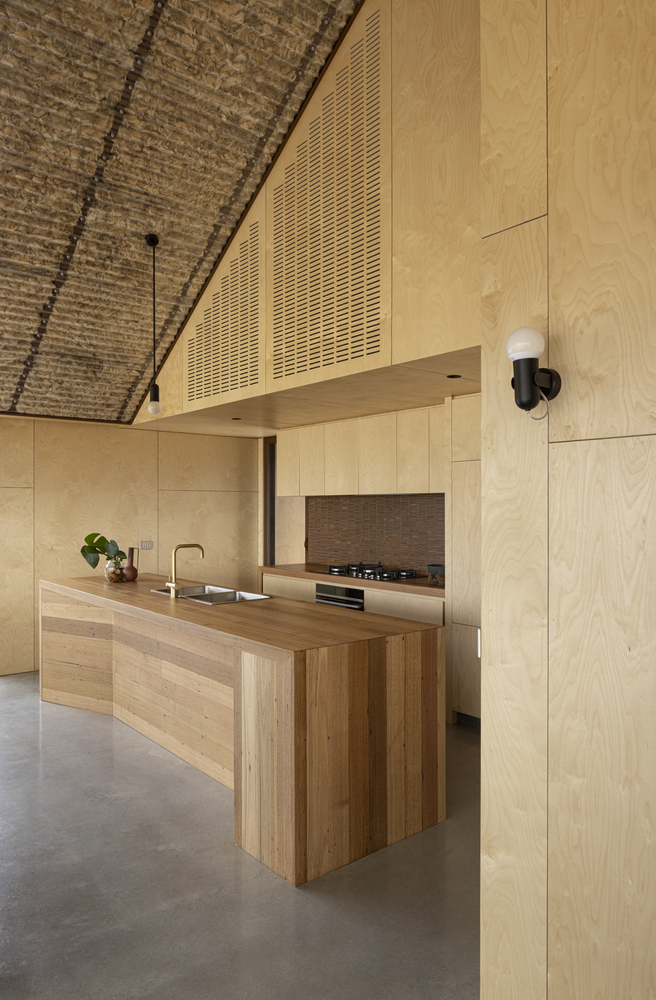 While designed to accommodate two principal occupants, the house can be opened up to host family and friends through creative interpretations of Australian verandah sleepouts and caravan bunk beds. Frameless windows are pushed to the edge of the floorplate to embrace wild winds and rains – at once immersed in the beauty and brutality of the weather and well protected from it.
In this architectural ode to Bruny Island, FMD Architects crafts not just a dwelling but an evolving story, celebrating the unique nuances of the Tasmanian landscape. Coopworth stands as a testament to their ability to weave contemporary narratives into the fabric of tradition, an eloquent expression in the ever-evolving lexicon of architectural design.
Photographs: Dianna Snape