It's said that a home is a reflection of the resident's state of mind and personality. A space's tidiness, colour scheme, and style can tell us a lot about the person whose space we're entering into. In the same fashion, how a space feels and looks has a direct effect on our feelings – as we commonly say nowadays, it's all about the vibes. In the realm of design, many things can be accounted for. Furniture, walls, flooring, art, and light. Out of all these elements, lighting is perhaps one of the most important ingredients in the recipe.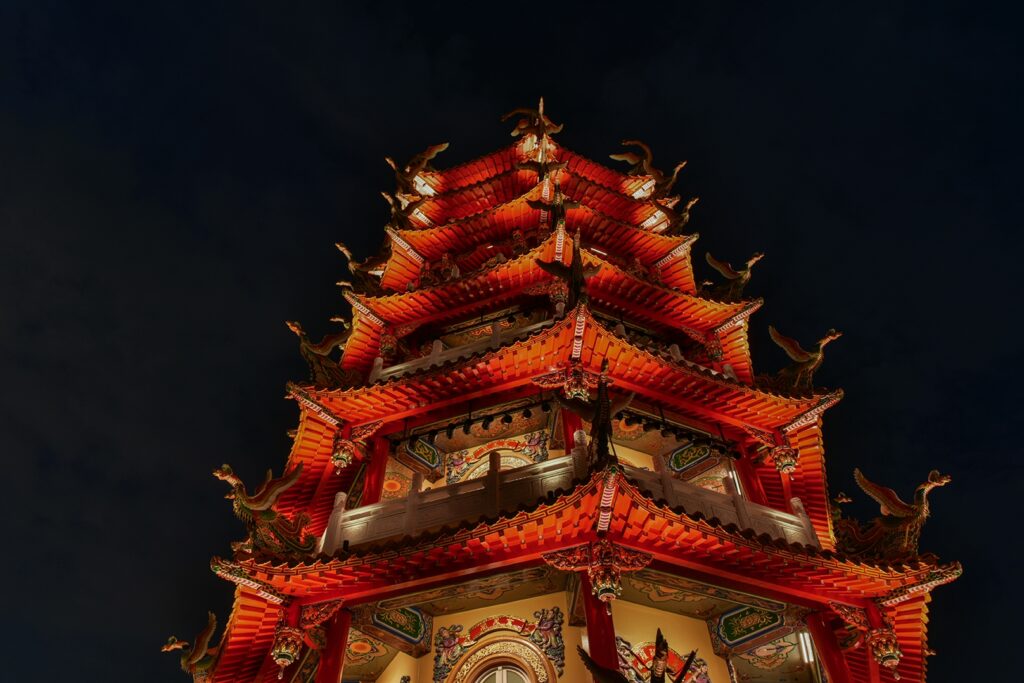 Light has been found to subtly influence our perceptions, emotions, and experiences, making it more than an art: there's science involved in illuminating spaces. Currently, lighting design isn't just about bringing some light into the darkness, it sets the tone of the space, creating ambience and vibes. It's all about evoking emotions.
The Power of Lighting Design in Transforming Spaces
What is lighting design? Well, it is way more than just the placement of fixtures, the size of the bulbs, or the colour of the light. In the last decades, lighting design has become a study field, an art form that requires an understanding of how light interacts with surfaces, textures, colours, and locations. An architect's choices can influence the way we perceive space, making it warmer, more spacious, more inviting, or any other wanted ambience.
For example, imagine walking into a room with a harsh ceiling light. Static, the light creates sharp shadows and all we can think about is where we'd rather be at. On another hand, imagine the same room but with diffused lighting, perhaps with a few floor lamps and sconces. A warm and soft tone fills up the room and the vibe is intimate, we feel welcomed and want to stay there as long as possible.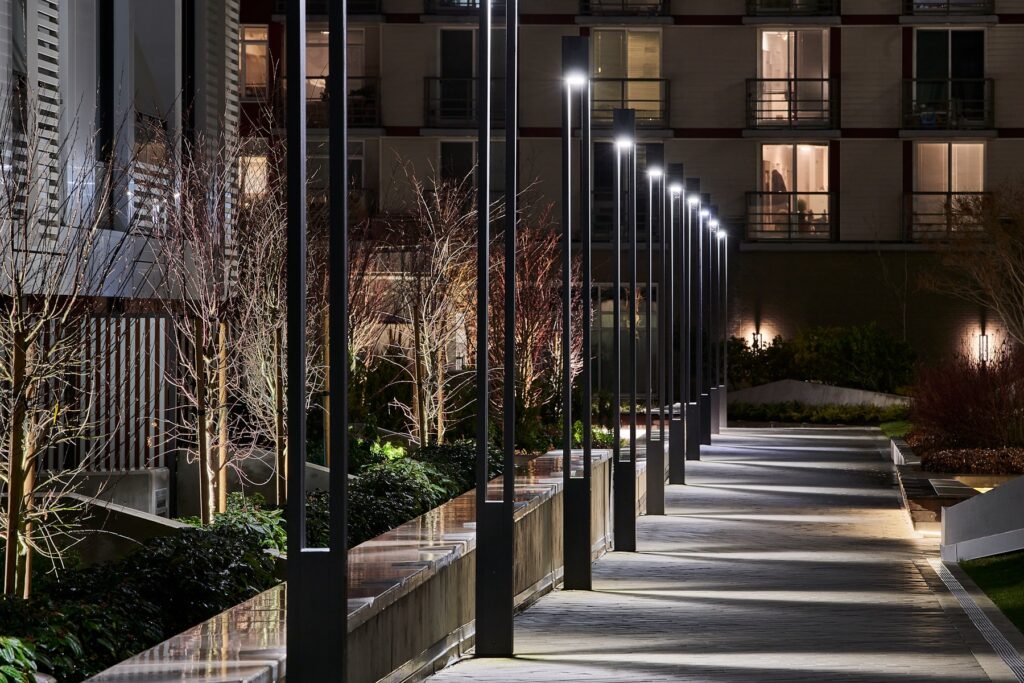 While aesthetics are important, a good design is one that can combine functionality with pleasant looks and feels. A well-lit kitchen makes cooking and meal prepping easier, for example, and an array of lights throughout a forest path can make the difference between enjoying a walk and falling. Also, the right task light in a study not only looks inviting but also reduces eye strain and increases productivity.
Lighting designers are becoming "architects of ambience". By manipulating light, they influence the perception and character of architectural spaces, telling stories and creating experiences. Whether it's a candle-lit dinner, a magically lit garden, or a vibrant discotheque, lighting designers use light to set the mood.
The Many Impacts of Light
Light's impact on our well-being is caused by more than our personal design taste or the type of lamp used in a living room. From the gentle rise of the morning sun to the calming and warm descent of twilight, light influences our circadian rhythms and mood.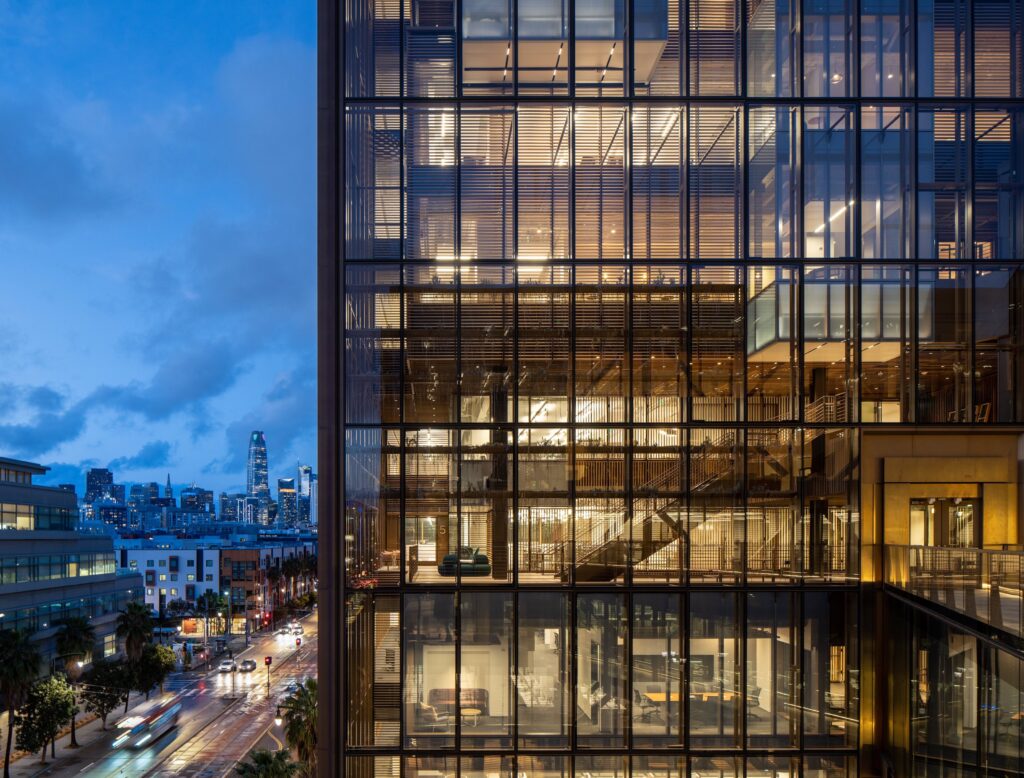 Our daily lives are deeply affected by light. Natural sunlight is known to boost serotonin levels, enhancing our mood and energy. Contrarily, the lack of it can cause Seasonal Affective Disorder – in other words, our shared seasonal winter depression. With this in mind, architects and designers have started to place a real emphasis on the power of light when developing their projects. Spaces that maximize natural light and, therefore, actively promote health and well-being are becoming the norm. Designs are no longer solely aesthetically pleasing or functionally-wise perfect, they now strive to hold healing properties
Light also affects our perception of a space. Cooler tones give a feeling of calm and serenity, while a room bathed in golden lights is intimate and cosy. These nuances give designers the ability to create spaces that resonate with the client on a deeper level. Light is only a tool, its impact lies in the hands of the skilled designers and architects who bring spaces to life.
A Dive Into "Architecture of Ambience"
Jian Shan Temple by Art Light Design Consultants, Inc.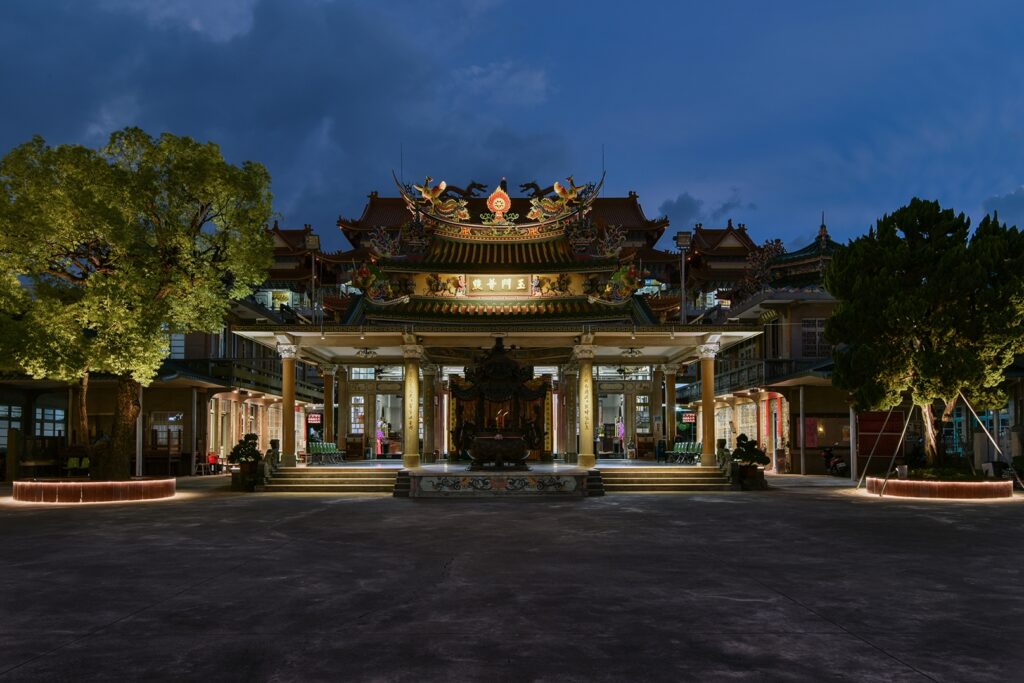 Located in the Alian district of Kaohsiung, the Jian Shan Temple is a harmonious blend of traditional architecture and modern lighting design. Covering an area of 34 square kilometres and serving a population of 28,116, this temple is a sanctuary in a predominantly agricultural region. The surrounding environment was dominated by an array of 6500k cool white LED streetlights, an excessive and harsh light flooding the area. To tone this down, the designers chose to keep the temple's lighting under 2700k. By using a softer and warmer lighting, the traditional architecture is nicely complemented and the visitors gain a sense of spiritual warmth.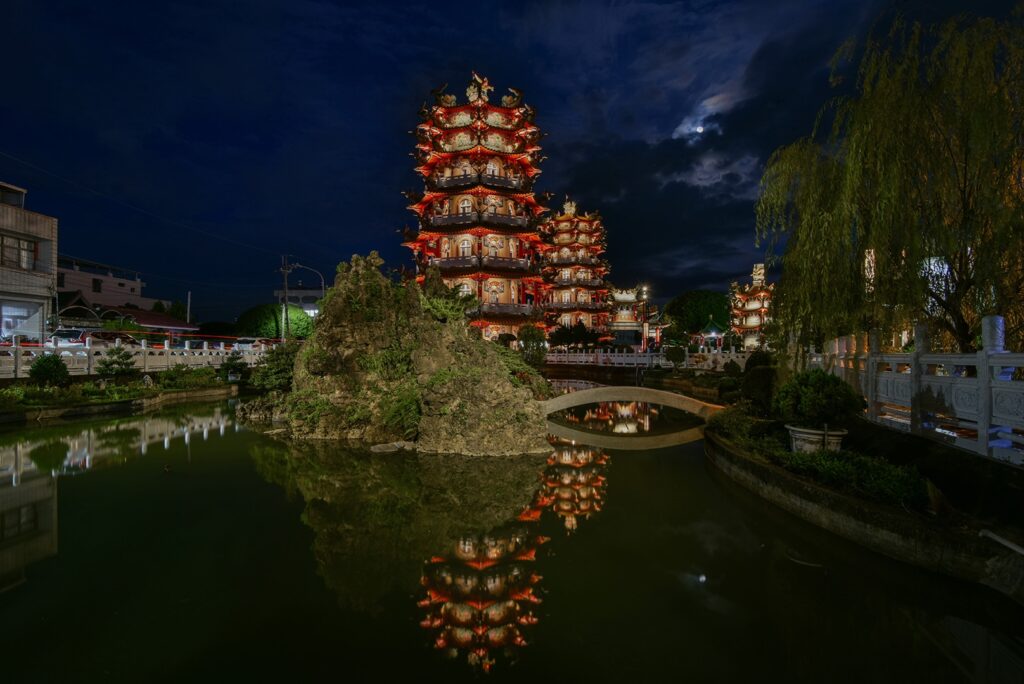 With its dimmable digital lighting system, the temple offers a changing ambience, adapting to different times of the day. The entrance is illuminated by four distinct levels of lighting, which gives it comfort and functionality. Hidden LED lights within the structure mimic natural light, which creates depth and perspective. The multilayer pagodas, with their intricate sculpted appearances, are enhanced by the lighting, evoking feelings of sacred reverence. Through indirect lighting techniques, the designers have amplified the architectural craftsmanship, giving a sacred aura to the space.
Capital Park Landscape by AES Engineering Ltd.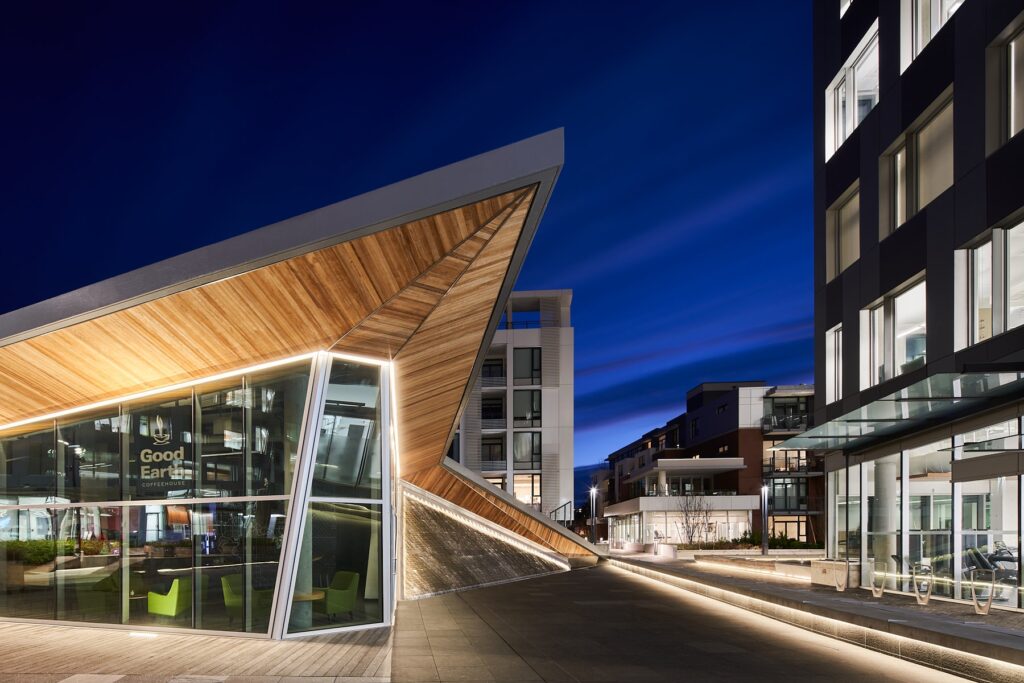 In one of Victoria's most historic neighbourhoods, the Capital Park Mixed-Use Development is an oasis of modern design surrounded by History. Spanning nearly an entire city block of Victoria's downtown core, this project accounts for seven buildings distributed across three lots.
The lighting design for Capital Park was nothing short of a challenge. The team wanted to accentuate the architectural marvels of the development while ensuring that the lighting remained respectful of the surrounding iconic landmarks. The end result seamlessly integrates unique lighting elements with the site's architectural environment.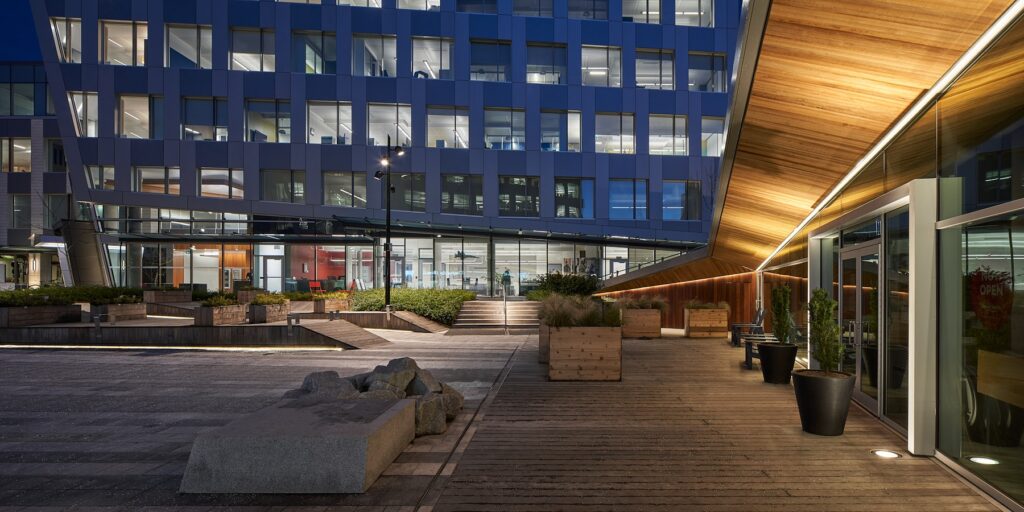 Exposed fixtures were chosen to resonate with the surrounding architectural motifs, while luminaires were blended into landscape details, emphasizing the site's distinctive iron elements. The pond wall, with its strategic lighting, became a focal point, and the integration of handrails and step lighting ensured safe navigation. Automated controls ensure optimal lighting levels while exceeding the project's energy code requirements. This is a space that is not only visually stunning but also environmentally conscious and user-friendly.
Uber Mission Bay Headquarters by Niteo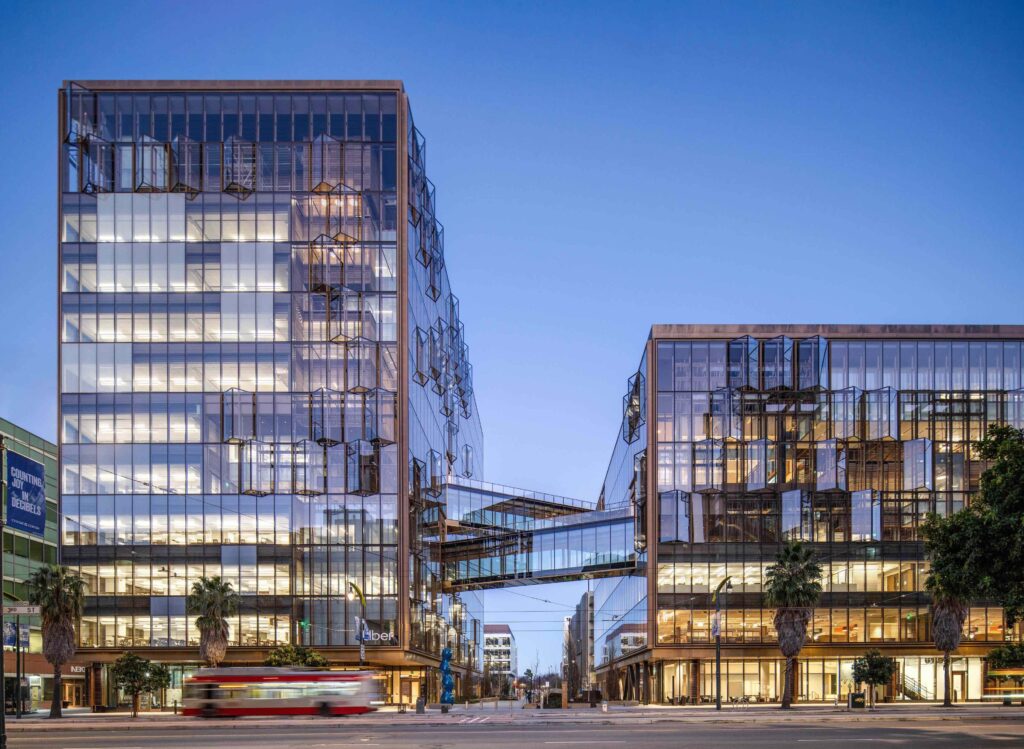 Located in San Francisco, The Uber Mission Bay Headquarters is made of two distinct structures: a 6-story building and an 11-story counterpart, which are connected by transparent bridges that span across Pierpoint Lane.
One of the features of this headquarters is its motorized "breathing" facades, which open up to full-height atriums and blur the boundaries between the interior and the exterior. The lighting design for this project was created to accentuate the ambient glow of natural wood and the "ice cubes", cool-coloured glass boxes nestled within the common areas.