When it comes to lighting design, finding that perfect balance between functionality and aesthetics is key. Buzzell Studios, led by the creative mind of Chris Buzzell, has mastered this art, as shown by their stunning concrete pendant lights. These remarkable fixtures were designed for the Matsler Family's Newport, California home, and they are a perfect fusion of innovative design and cosy ambience.
In the Matsler Family's great room, which integrates the kitchen, dining, and living spaces, soaring cathedral ceilings reach an impressive height of nearly twenty feet. The challenge for Buzzell Studios was to create an inviting atmosphere within this grand space. The solution? Large-scale concrete pendants not only illuminate but also define a sense of intimacy.
Before the process began, the design team arrived at the site armed with full-scale foam core mock-ups. These mock-ups allowed them to experiment with the size and scale of the pendants in the actual space. It was a crucial step in ensuring that the final design would achieve the desired effect.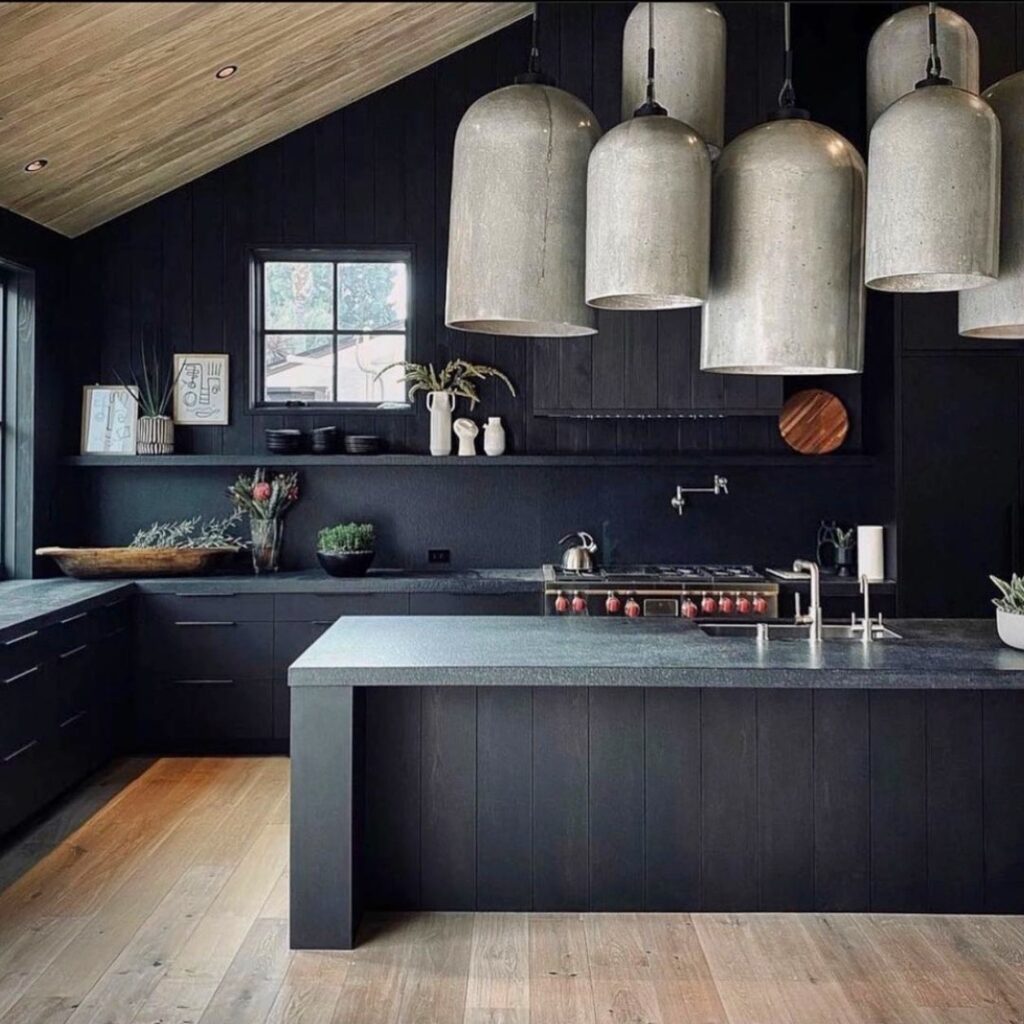 The concrete fixtures themselves vary in size, ranging from 24 inches in diameter and 36 inches tall to 12 inches in diameter and 18 inches tall. These custom-made pendants are remarkably thin, at approximately one inch in thickness. The concrete's surface is polished to reveal the beauty of sand and other organic elements within the concrete mix. To complement any interior, Buzzell Studios offers a selection of colors, including white, natural grey, and charcoal. The custom hardware, produced in-house, is available in multiple finishes.
Upon entering the room, the concrete pendants immediately capture one's attention, sparking curiosity about the material's nature. As they draw you closer, a warm downlight emanates from these fixtures, creating a cosy and inviting atmosphere around the kitchen island—a perfect gathering spot for family and friends.
Buzzell Studios, a design/build firm with a penchant for high-end finishes, has been pushing the boundaries of lighting design. They work closely with designers and architects to create bespoke lighting installations. Their process, which begins with conversations and evolves into conceptual drawings, promises to deliver exceptional designs.