Crafted by Frank Fang, a student at Rhode Island School of Design, the RACK chair redefines the dining experience by integrating storage solutions into its design. Fast-casual restaurants, catering to a diverse clientele, often neglect a crucial aspect of customer comfort – a place to hang or store personal belongings. The RACK chair steps in as a solution to this challenge, offering a stylish and functional seating option that caters to the needs of both patrons and restaurant owners.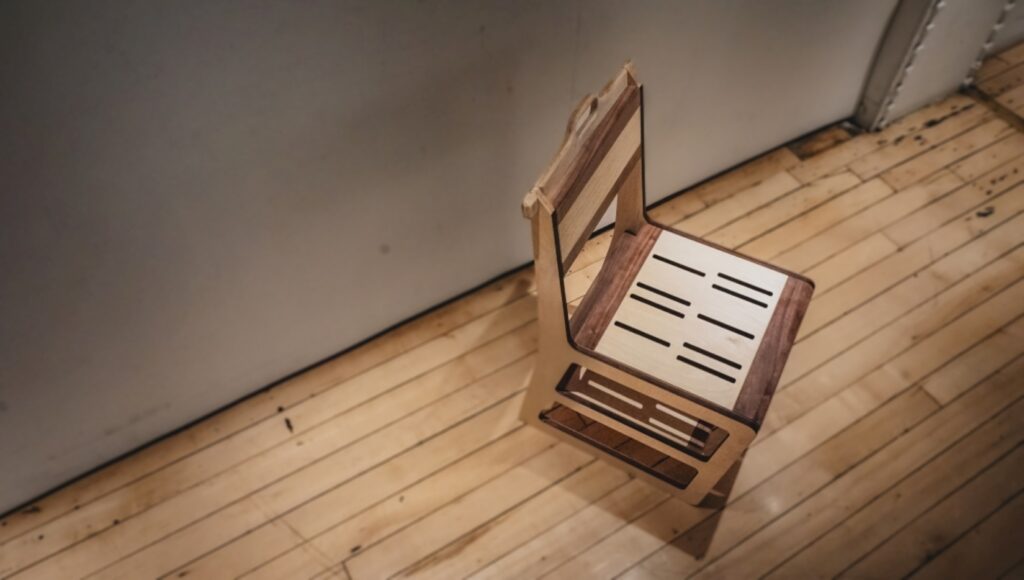 The RACK chair's backrest is incorporated with a coat hanger design and a pull handle so the user can easily move the chair and hang their garments. This thoughtful addition transforms the chair into a multi-functional piece of furniture. The RACK chair doesn't stop at providing a solution for hanging garments. Recognizing the need for additional storage options, the chair boasts a cleverly designed tray beneath the seat. This tray serves as a convenient space for users to store their personal belongings, be it a backpack, tote bag, or any other items they may carry.
To further aid diners in remembering their belongings, the RACK chair features see-through cutouts on the seat. This design element acts as a subtle reminder, prompting users to check for any items they may have placed in the storage tray before leaving the restaurant. By combining functionality with visual cues, the RACK chair ensures that diners can enjoy their meals without worrying about misplaced belongings.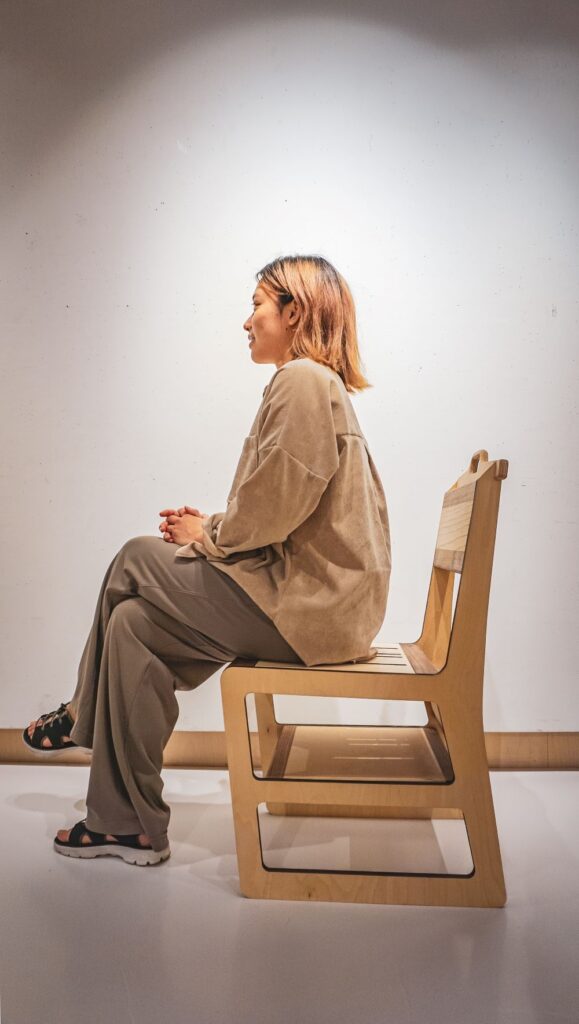 By integrating storage solutions into the chair's design, the RACK chair not only elevates the dining experience for customers but also provides a practical solution for restaurant owners looking to enhance customer satisfaction.
Photo Credit: Frank Fang