StudioAC, a leading architectural practice based in Toronto, has recently revealed its latest project, the Pharmacy Lab. Located in Toronto's East End, this compounding pharmacy seamlessly combines retail and pharmaceutical services within its innovative design. With a focus on creating a visually striking space, StudioAC has transformed the front retail area into a captivating focal point, featuring rib arches that span from the perimeters of the retail space. This architectural element has been artfully duplicated and rotated, forming an implied sculptural dome that can be admired both from the streetscape and from within the space itself.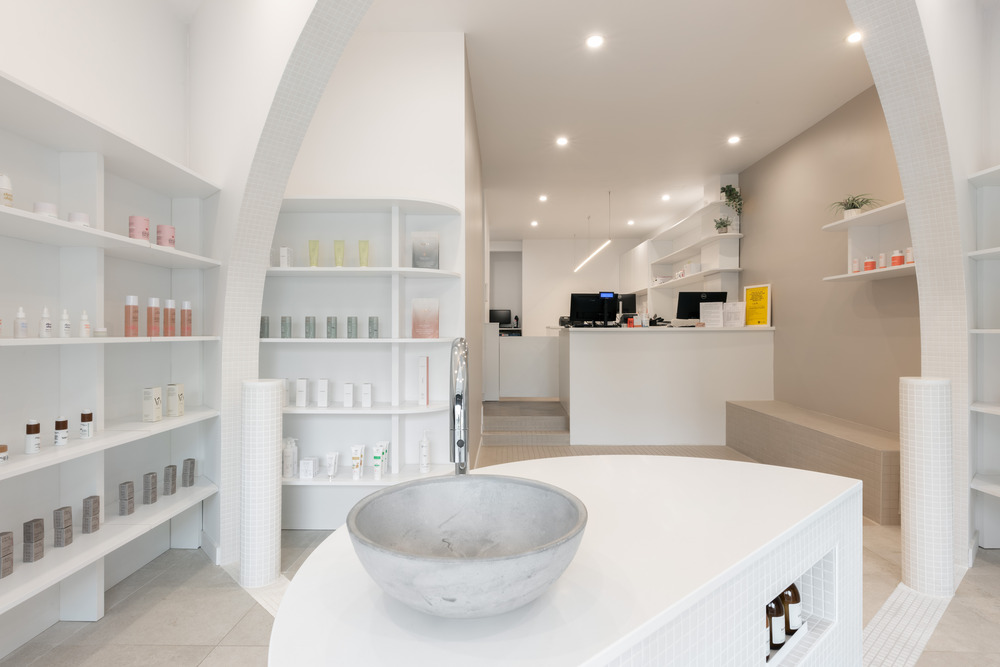 The design of the Pharmacy Lab is characterized by a sophisticated monochromatic palette, elevated by a harmonious interplay of textures and materials. Mosaic tiles play a prominent role, unifying the aesthetic language throughout the space. These tiles accentuate the geometric lines of the arches while complementing their structural form. Continuity is achieved as the tiles extend from the face of the arches to the floor, creating a visually cohesive environment and defining different zones within the compact retail space. Above the tiled semicircular island, a custom lighting fixture has been strategically integrated to highlight the three-dimensional arches. Carefully placed at the center of the space, this lighting installation seamlessly enhances the architectural effect while ensuring a seamless and unobtrusive integration into the overall design.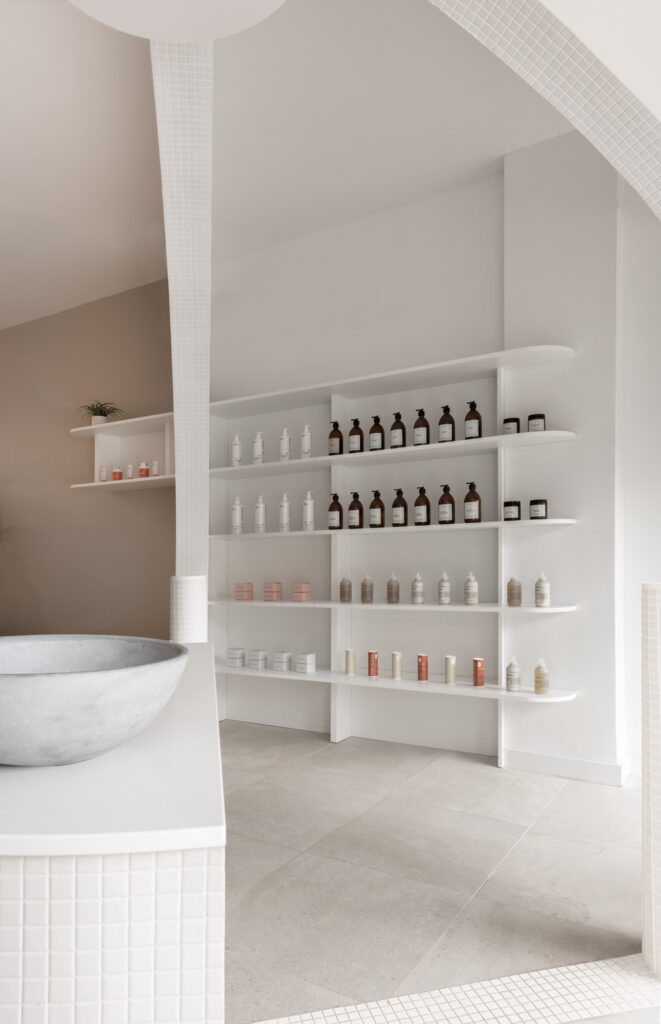 Beyond its captivating aesthetics, the design of the Pharmacy Lab prioritizes functionality and a positive customer experience. Thoughtfully positioned shelving and display units provide easy access to products while maintaining an organized and minimalistic environment. The space is carefully optimized to create an inviting atmosphere that enhances the overall customer experience.