The NYC Climate Week might not be the most talked about event in mainstream media channels, however, its hype is real in the fashion industry. With its very own red carpets, VIPs, and insider gossip, this annual global event is dedicated to raising awareness and taking action on climate change. Climate Week is held in partnership with the United Nations during the start of the General Assembly, a series of sessions on topics crucial to the global population from September to December every year. Tapestry Inc., the company behind Coach New York and Kate Spade, is one of the fashion "big ones" who will be making an appearance at the event.
Tapestry's "Environmental, Social, and Governance Strategy" – what they call Fabric of Change – is the layout of how they'll adapt their business ambitions to their commitments to overcome some of the most pressing issues currently facing the fashion industry and society.
"During Climate Week, the 'E' or sustainability part of our blueprint comes into focus as we listen, learn, and share how the fashion industry can lead the way to a future that is both beautiful and responsible", revealed Tapestry.
Real change requires bold action. Tapestry's journey to lasting, sustainable change includes a deep analysis of all of its environmental impacts – emissions, water use, and waste to landfill, as well as renewable energy adoption, environmentally preferred materials, and a more resilient supply chain. The impacts of climate change are becoming more prominent, so the fashion industry must prepare in anticipation of the climate challenges of tomorrow. As a way to create a more ecologically responsible business model, Tapestry has four main focus areas: Regenerative Agriculture, Biodiversity, Resource Efficiency, and Circularity.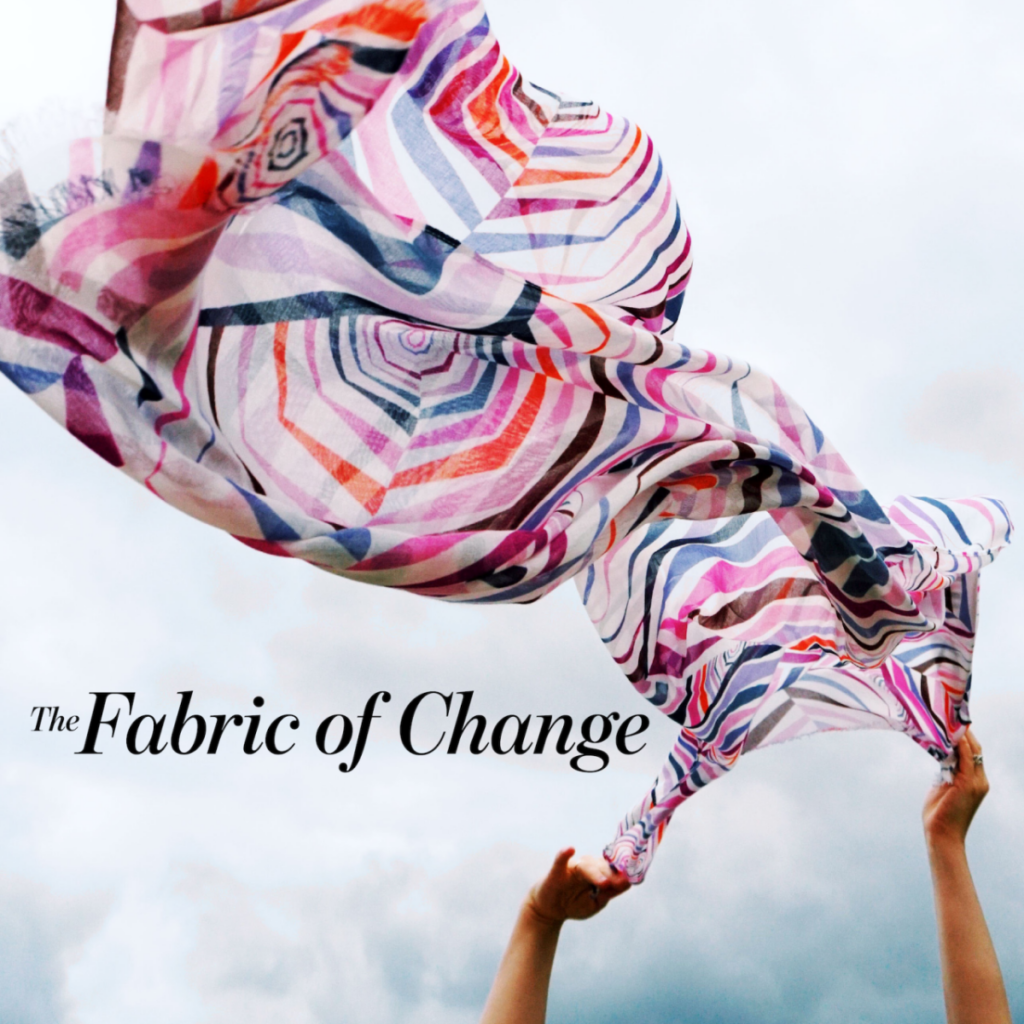 Regenerative Agriculture: Revitalizing Ecosystems for Sustainable Fashion
Regenerative Agriculture is a set of farming and grazing techniques that provides environmental benefits, such as soil health and fertility, biodiversity, water quality, reduced impact on climate change, and social and economic support. Within food and farming systems, standard practices often strip the soil of its nutrients and require external inputs to the environment that may cause long-term harm. Regenerative agriculture is a different approach to these systems that aims to maintain and rejuvenate grasslands, increase biological diversity, soil health and productivity, and could lead to increased carbon absorption.
Tapestry sources materials that don't just mitigate harm but have a real, positive impact on their environment. The company's partnership with organizations like the Savory Institute that are leading the charge towards regenerative agriculture reflects this commitment. Tapestry is integrating Regenerative Agriculture into its business model by meticulously selecting suppliers who prioritize holistic land management. These suppliers employ grazing practices designed to minimize the environmental impact of leather production, while also contributing positively to the broader ecosystem. This approach ensures that every aspect of land use is considered, promoting sustainability and environmental well-being.
Biodiversity: Fashion's Connection to Nature
Biodiversity – essentially all living things on Earth – is the cornerstone of a healthy planet, and fashion can play a crucial role in preserving it. The fashion industry relies on various natural fibres, such as cotton, viscose, hemp, and silk, which are derived from different plant species. Since Tapestry recognizes the fashion industry's impact on the environment, it strives to attain full traceability and mapping of its raw materials to ensure a transparent and responsible supply chain and identify all low, medium, and high-risk impacts to biodiversity across its supply chain.
Tapestry is a signatory of The Fashion Pact, a global initiative of fashion and textile companies that are committed to stopping global warming, protecting biodiversity, and protecting the oceans. Tapestry has also joined the Textile Exchange's Deforestation – Free Call to Action, in which it commits to sourcing leather from deforestation/conversion-free supply chains by 2030.
In FY2022, Tapestry launched a $3 million four-year partnership between the Tapestry Foundation and the World Wildlife Fund (WWF) designed to accelerate the development of an industry-wide standard to certify deforestation and conversion-free (DCF) leather originating from Brazil as part of its commitment to transparency and supply chain traceability.
In the first year, the project has restored nearly 11,000 acres of pasture and riparian areas and WWF has held seven training courses to initiate seed collection community projects. Native seed collection, which is a key step in the recovery of degraded areas, contributes directly to the economic empowerment of rural families, the appreciation of local knowledge, and the empowerment of these communities.
Resource Efficiency: Doing More with Less
Resource Efficiency is a critical aspect of combating climate change, and fashion can contribute by optimizing its production processes. By reducing waste and conserving resources, we can minimize our carbon footprint. This means adopting practices like lean manufacturing, where only necessary pieces are produced, while also using advanced technologies to maximize material utilization.
Tapestry has committed to procuring 100% renewable energy in its company stores, offices, and fulfilment centres. In December of 2022, we joined The Fashion Pact's Collective Virtual Power Purchasing Agreement (CVPPA) alongside 11 other brands. In doing so, the company commits to accelerating renewable electricity adoption by investing in new clean energy infrastructure.
In addition, Tapestry is also hoping to engage directly with its energy suppliers to support their transition to renewable energy. According to Higg FEM and survey responses from LWG audits, the suppliers reported that 9% of their total electricity consumption came from renewable sources, compared to 7% the year prior.
Circularity: Closing the Loop
Circularity in fashion is about creating a closed-loop system where products are designed, produced, and disposed of in a way that minimizes waste and extends the lifespan of fashion items. By embracing circularity, we reduce the need for constant production of new garments and decrease the environmental impact of fashion. In FY2023, Tapestry participated in an $18M funding round for Gen Phoenix, a company which uses a patented hydroentanglement technology to create high-quality materials from recycled leather waste.
"We see this [longevity] as an expression of a future that is both beautiful and responsible. This is one of the reasons Tapestry is staying the course on using leather as a component of so many of our products: Leather is one of the most durable natural materials that can last for generations", said Tapestry.
On a brand level, Coach has offered repairs for their products for 30 years. This repair program supplements what is now a full portion of the brand's business: Coach (Re)Loved. The (Re)Loved program takes Coach products and either restores them to their original glory, upcrafts them into a new, one-of-a-kind product, or repurposes damaged pieces into completely new products.
Kate Spade New York has partnered with ThredUp, one of the largest apparel resale platforms in the world, to create the Pre-Loved Program, in which customers can turn gently used clothes for Kate Spade shopping credit.
Tapestry is also a member of the Ellen MacArthur Foundation's Fashion Advisory Board, an international organization working to accelerate the transition towards a circular economy. As Network Partners as well as members of the foundation, the fashion company hopes to find areas of opportunity within our businesses and within the fashion industry to implement circularity into how it operates across all its channels.
Source: Tapestry, Inc.