Studio Piet Boon, the esteemed design studio founded in 1983 in The Netherlands, has once again pushed the boundaries of excellence with their latest furniture offerings. This highly anticipated collection showcases a range of captivating designs, including a stunning sofa, swivel chair, lounge chair, and an all-encompassing outdoor collection set to debut in early 2024.
At the heart of Studio Piet Boon's design philosophy is a steadfast dedication to the end-user, resulting in meticulously crafted pieces that effortlessly combine functionality and style. The new furniture collection exemplifies this approach, seamlessly blending elegant soft fabrics with robust materials, and embracing a deep-rooted appreciation for quality, design, and nature. Each creation embodies the studio's unwavering commitment to these principles, setting a new standard in contemporary furniture design.
The indoor collection from Studio Piet Boon introduces three extraordinary furniture designs, redefining the concept of comfort and elegance in interior spaces. As we transition into the fall season, the studio presents the following additions to enhance indoor living experiences:
CARA Solid and Swivel Chair: The CARA chair boasts soft, lavishly pleated upper cushions that harmonize effortlessly with the sophisticated closed base, elevating indoor spaces to new heights of sophistication and comfort.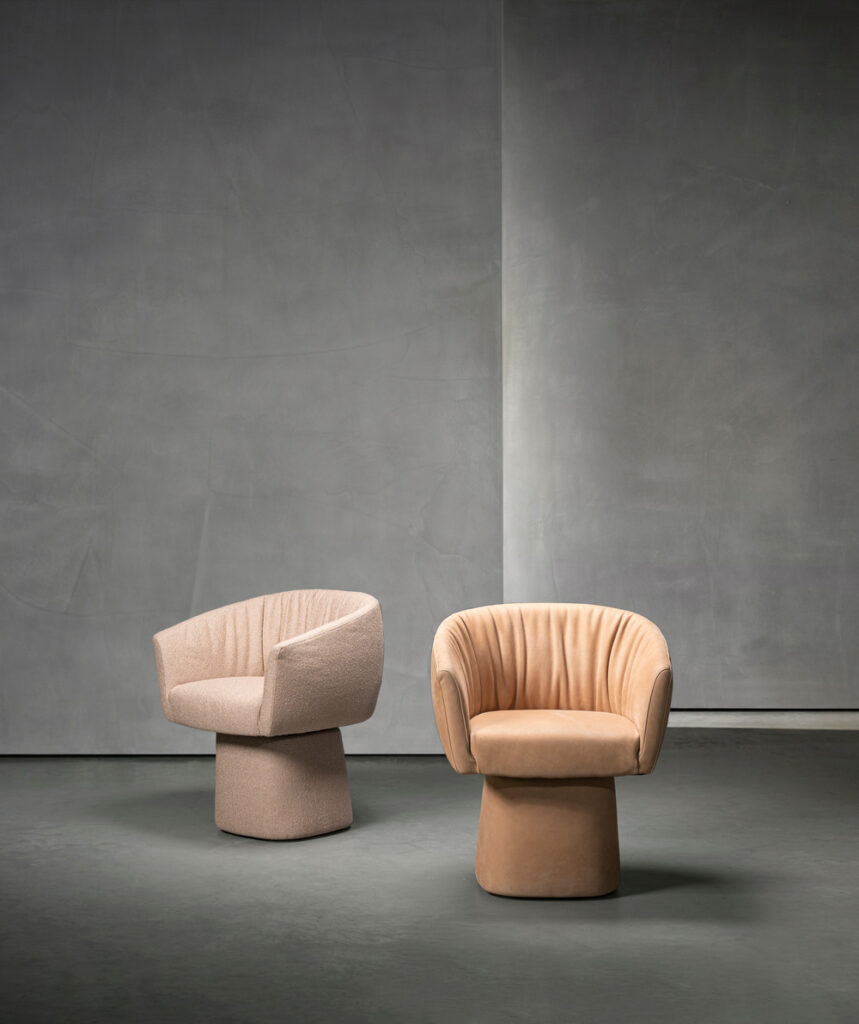 KEKKE Lounge Chair and Ottoman: Designed to provide a sumptuous seating experience, the KEKKE lounge chair and ottoman combine to create a captivating ensemble. With a lower seating position and a tilted seat, the lounge chair perfectly complements the ottoman, both adorned with powder-coated steel frames. The robust yet elegant form, coupled with delicate fabrics, superior materials, and an exquisite color palette, bestows a sense of classic comfort. The fusion of fine leather or fabric with cool, powder-coated steel elevates the KEKKE chair to an enduring design icon.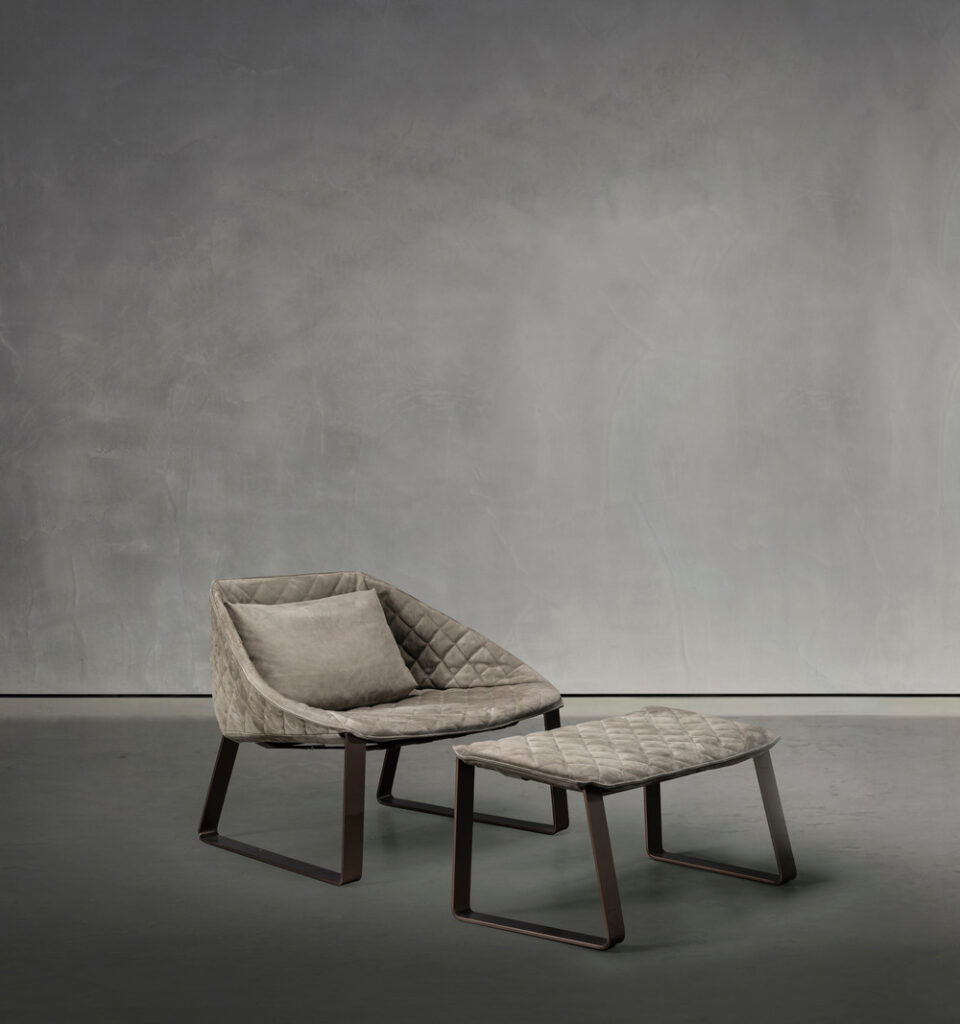 BOB Sofa: Building on the success of the award-winning BOB armchair, the BOB sofa makes its debut as a versatile addition to any space. Available in two-seater and three-seater variations, this sofa is a perfect fit for smaller areas in residential, corporate, or hospitality settings. Embracing users with its soft forms, the BOB sofa features a high backrest and a relaxed, fluid silhouette, enhanced by deep cushioning for maximum comfort. The unique overlapping elements at the back can be upholstered with leather or fabrics from the Piet Boon collection, offering the possibility of a striking contrasting effect with the sofa's cushions.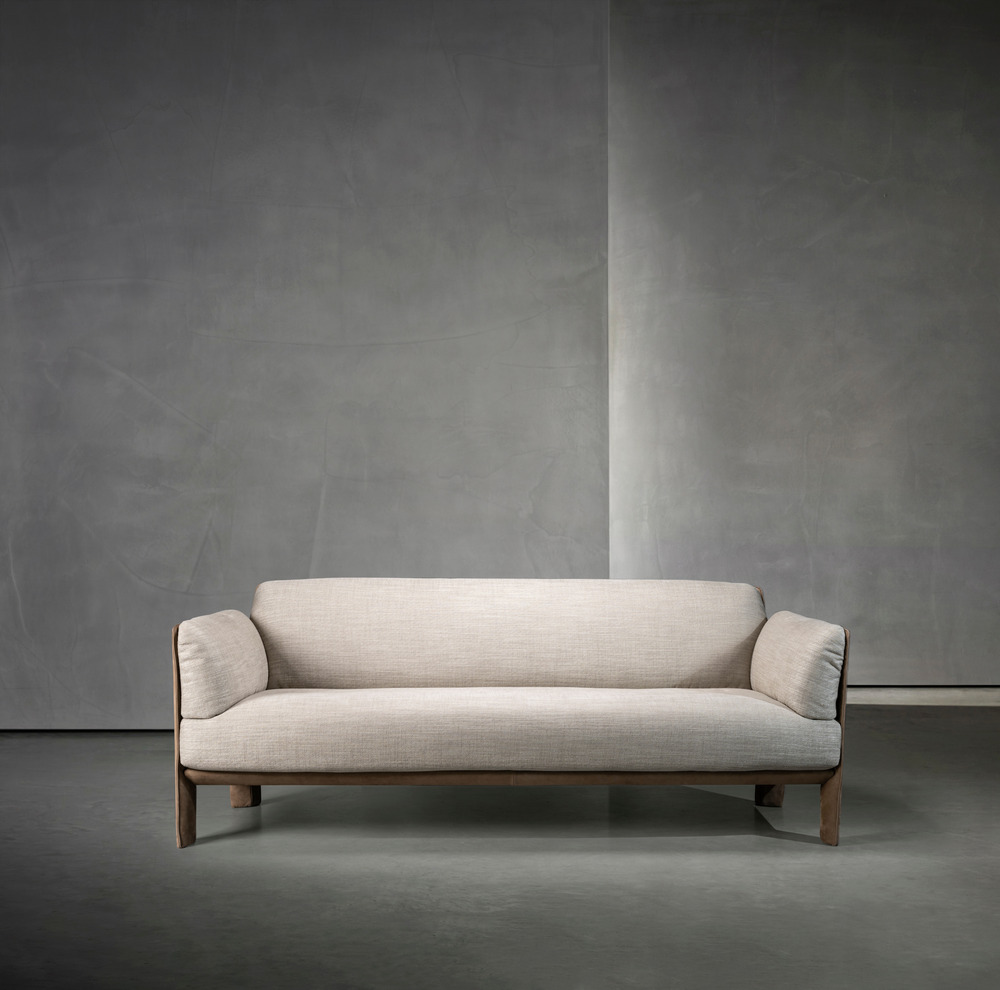 Blurring Boundaries: The 'Pigments of Nature' Outdoor Collection
The new outdoor collection from Studio Piet Boon is a testament to their dedication to embodying the natural hues of the surrounding environment in both indoor and outdoor furnishings. The designers have thoughtfully selected materials suitable for both environments, ensuring a seamless transition between the exterior and interior realms. As a result, this collection erases the boundaries between indoor and outdoor spaces, creating a harmonious design narrative.
RAF Lounge Series: Marking Studio Piet Boon's first-ever upholstered series designed for both indoor and outdoor settings, the RAF lounge series takes versatility to new heights. Featuring movable rounded cushions on daybeds, this collection effortlessly follows the sun's trajectory while resting on an architectural frame, inviting users to unwind in style.
RAF Daybeds: The movable cushions on the RAF daybeds provide optimal comfort, adapting to the sun's movements and enhancing the lounging experience. Weatherproof elements ensure the daybeds' durability in diverse conditions, promising both functionality and elegance.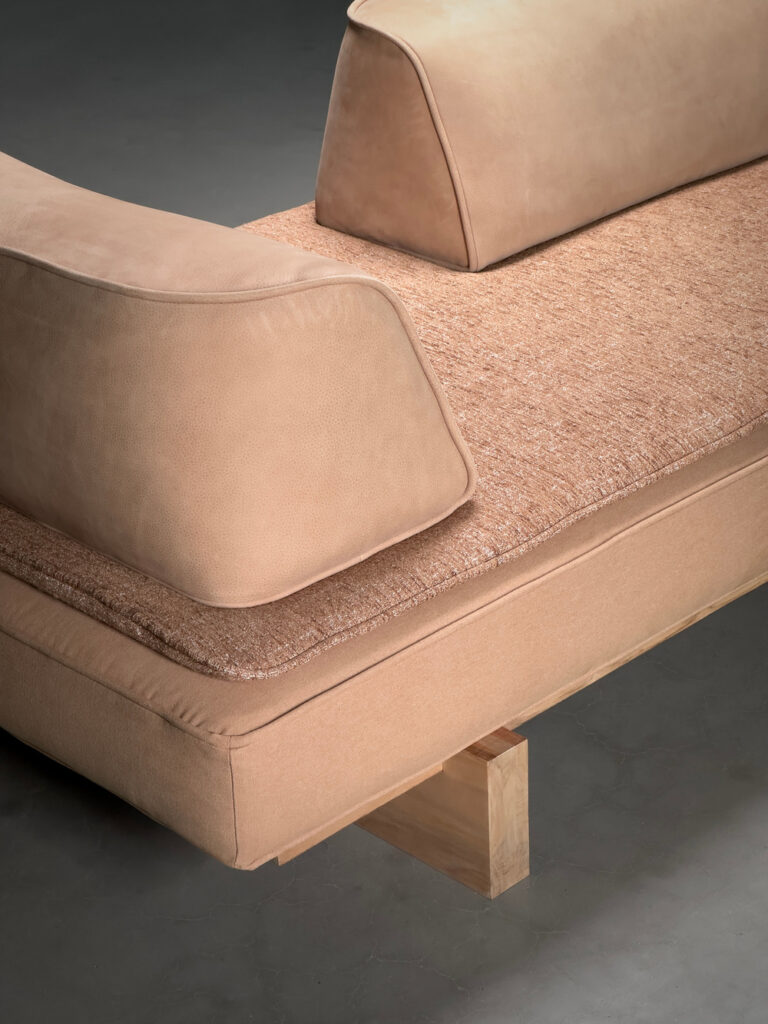 RAF Armchair, Loveseat, and Side Table: The RAF armchair and loveseat boast sculptural shapes paired with comfortable cushioning, creating an inviting ambiance for both indoor and outdoor spaces. With a wide range of upholstery options from the Piet Boon fabric collection, these pieces offer adaptability to various environments while maintaining design continuity. The natural, untreated teak frame further enhances their inherent beauty. The RAF side table, crafted from natural untreated teak or optional concrete, serves as the perfect companion to the RAF seating, lending an earthy touch and aging gracefully over time.
RAF Storage Basket: Combining elegance and functionality, the RAF storage basket provides a stylish solution for storing towels, books, or magazines, adding a touch of sophistication to any outdoor setting.