A true masterpiece from Studio Paolo Ferrari's Editions 04, Lido Sofa isn't just a piece of furniture; it's an artful escape into the world of contemporary design, handcrafted in the vibrant city of Toronto and delivered straight to your living room.
Editions 04 is a collection that blends rich fabric-lined seating with crisp, modern lines. Each piece in this collection is designed for the contemporary home, bringing together the craftsmanship of the Old World with a touch of New World experimentation. Drawing inspiration from Studio Paolo Ferrari's international design influences, the collection explores the full spectrum of material brilliance.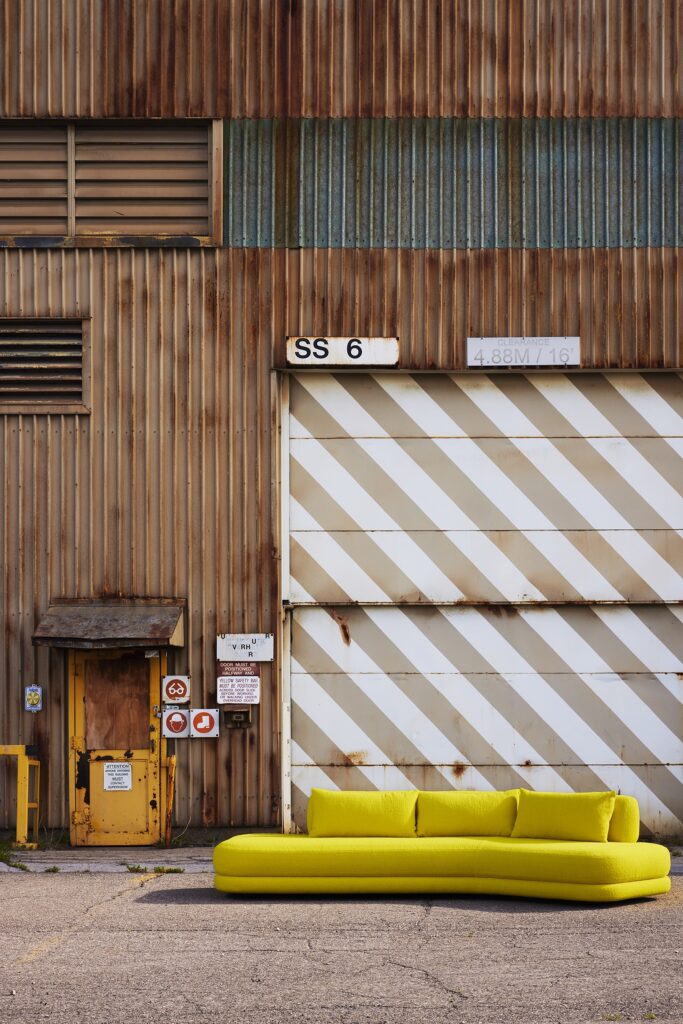 The Lido Sofa, a star within Editions 04, is designed to make you feel as if you're floating on air. Its extra-thick cushions and plush backing break away from traditional sofa typology, deconstructing it into a series of soft, comforting layers that are then artfully reassembled. With a choice of vibrant colors, the Lido Sofa becomes a central masterpiece of levitating comfort in any space.
Studio Paolo Ferrari, internationally renowned, stands at the forefront of global design innovation. The studio collaborates with prestigious luxury brands, emerging designers, and takes on private commissions across a spectrum of projects, including hospitality, retail, and residential spaces. Their approach centers on delivering meticulously considered guest experiences that immerse individuals into luxurious and distinct worlds.
With a focus on the user, ritual, and artistry, the studio manages to find the perfect balance between timeless design and bold invention.
Photo credit: Dion Yu Yan Lin