When we think of console tables, the first thing that comes to mind is a wooden piece from our childhood home or an intricate piece from a 19th-century French castle. MÖJ, a design firm established in Germany, has created a bookcase and console table that can easily bring museum vibes into any home. "Shadow", designed by Mojgan Mokhber Sabet, is a furniture piece that combines meticulous craftsmanship with architectural elements – we're here to tell you why.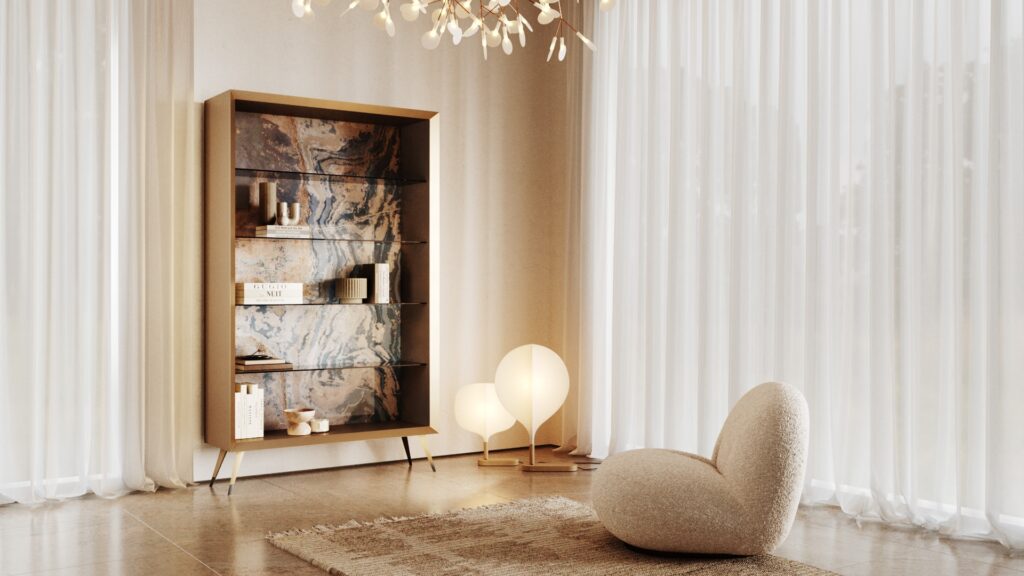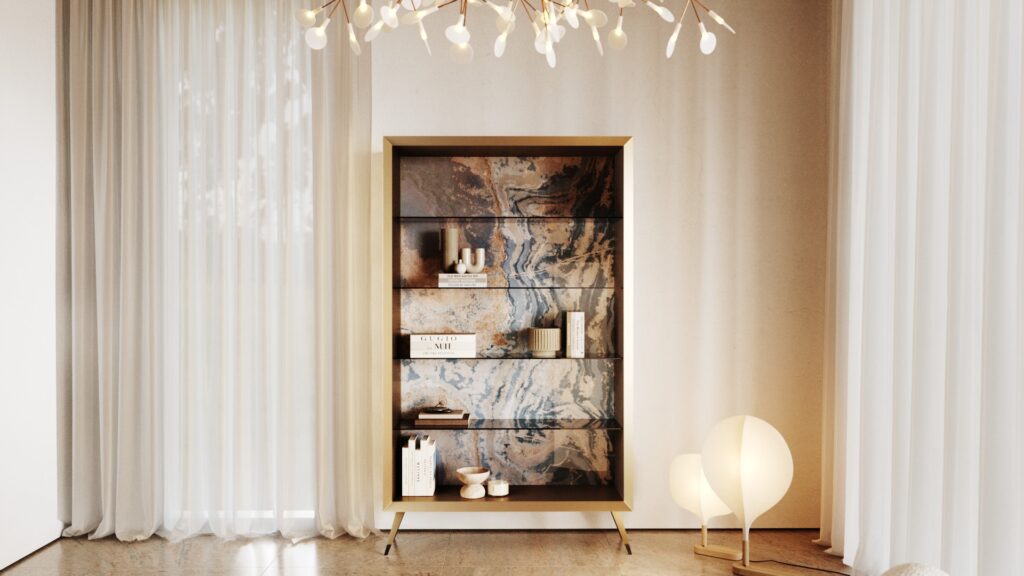 Marble Shadow
"Shadow" is, at its core, a bookcase made out of steel, stone, and light where the user can display their books and collectables in a classy manner. The bookcase, however, is an art piece in itself.
Consisting of an elegant matte steel structure, glass shelves that allow light to pass through, a marble background, and warm backlighting, the entire piece is made to display and be admired. The choice of materials is not by chance, as the glass shelves create an illusion of the exposed objects floating in the midst of light and marble.
The crown jewel is the marble panel, a naturally sourced stone from Switzerland, which is so incredibly thin and light that almost looks translucent. The lead designer, Mojgan Mokhber Sabet, has long experimented with thin rock pieces to reduce environmental impact while still preserving and captivating beauty.
The backlighting used within the bookcase fills both the objects displayed and the marble panel itself with an almost ethereal glow. In the marble, the light accentuates its patterns, seamlessly displaying nature's own artwork.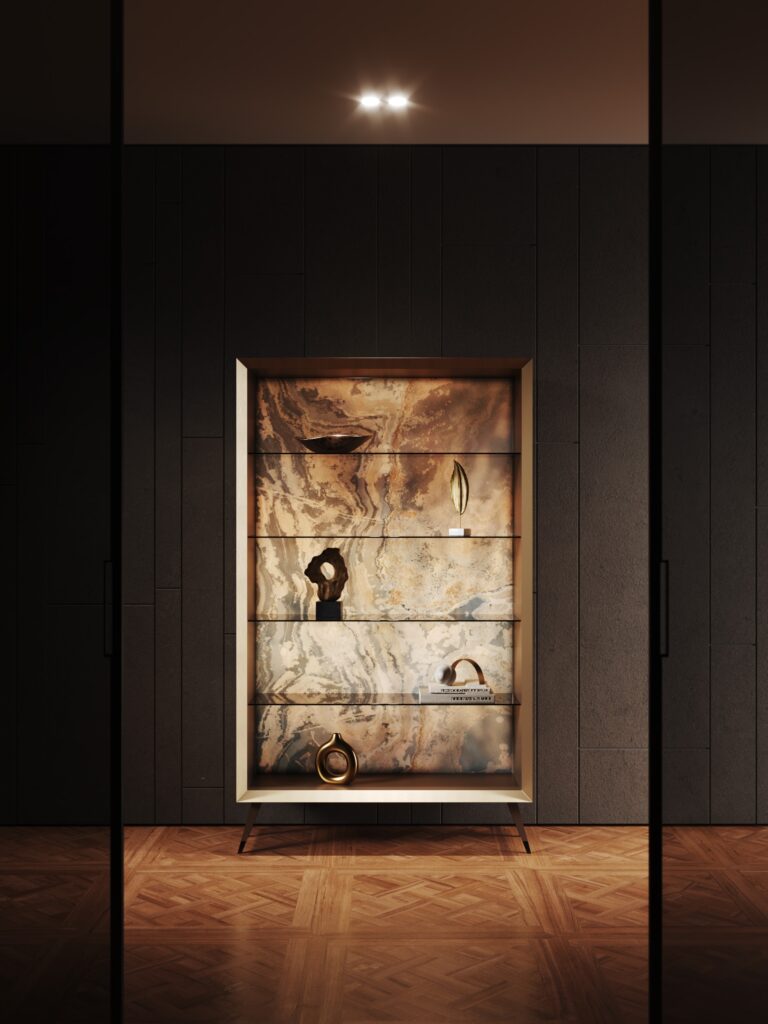 The MÖJ Brand
The brand's ethos revolves around crafting unique objects through mindful and innovative techniques. The company wished to respect the environment while still designing pieces that can bring luxury into people's homes.
The designer started learning about interior architecture in 2018 when she applied to various courses on the matter. Through travelling, the designer was exposed to a world of stone structures that rekindled her love for the elemental material. While growing up, Mojgan was deep in the stone trade world due to her grandfather, who taught her how to discern subtleties in the patterns and how tight can enhance the beauty within the stone.
When visiting Norway's Museum of Hedmark, a stunning fusion of stone and glass, the designer's imagination and creativity were sparked and she started experimenting with materials such as stone, of course, glass, and metal.
"This experience led me to experiment with stone, glass, and metal, aiming to infuse my designs with diversity, beauty, and resilience." – Mojgan Mokhber Sabet.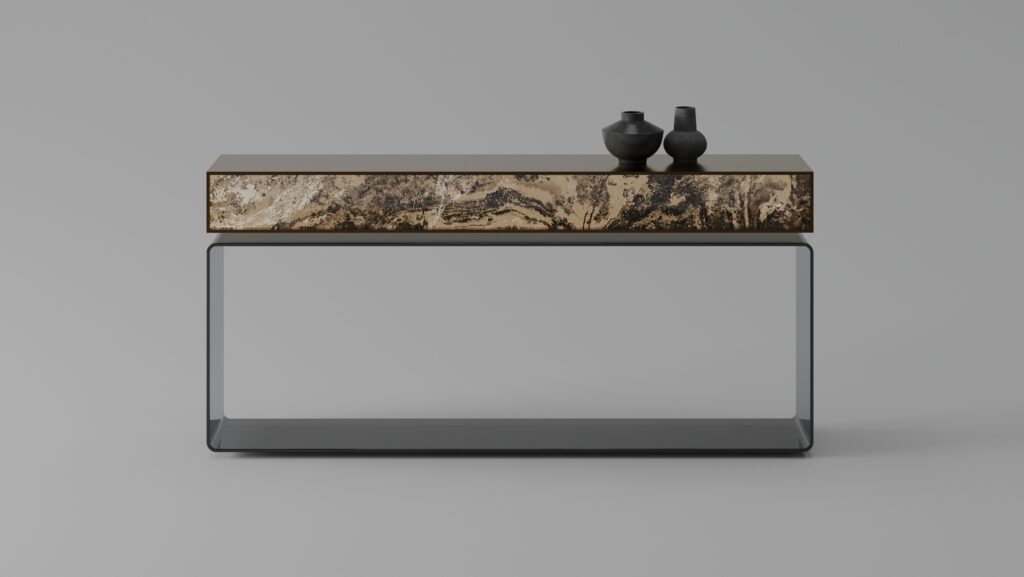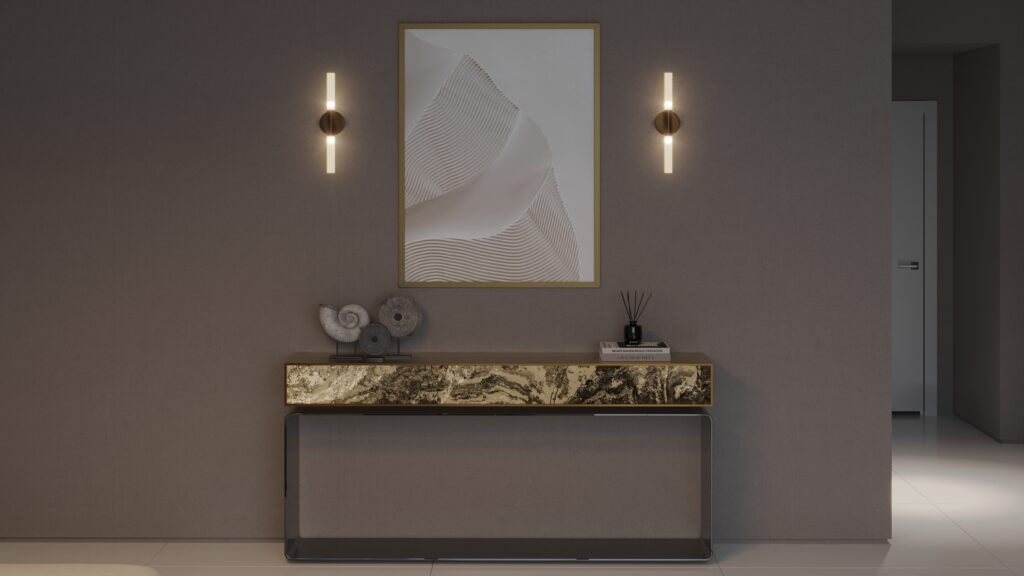 If you wish to discover more unique furniture pieces, please visit the SIT Furniture Design Awards website.