This corporate showroom is unlike spaces such as art galleries or museums that are directly open to the public, as it is mainly used for receiving clients or partners related to the enterprise's business. A showroom is often relatively big and isolated and at times when no reception is happening it often lays vacant – its use efficiency is fairly low.
Employing the concept of the Showroom Complex, Studio DOTCOF has designed the head office showroom on Xiupu Rd in Shanghai for Yanfeng Automotive Interiors. It incorporates such spaces as an art gallery, a square, a theatre, a restaurant, and a cafe to give the visitor a more complex and diversified spatial experience.
The art gallery is where unique products are displayed. The design adopts an arch to emphasize the towering characteristic of the space and to bring out the beauty of the exhibits.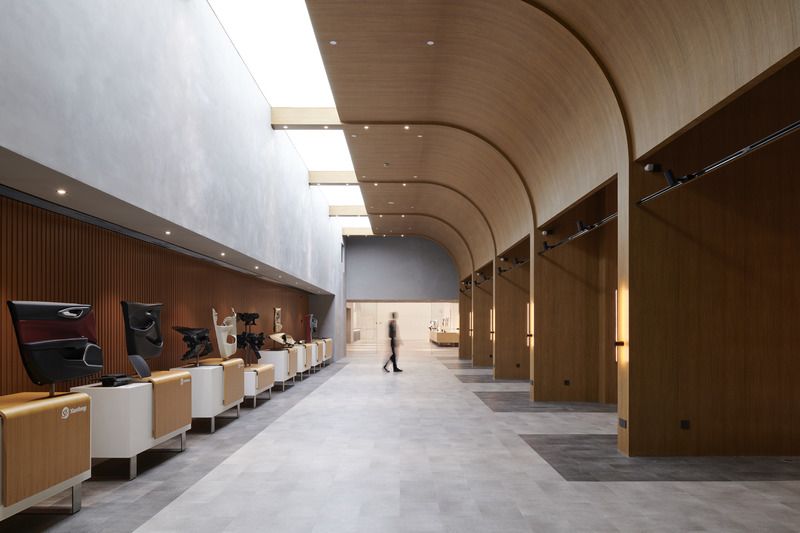 The square serves as the transitional space between the main exhibition hall and the rest of the space. It is mainly used to display mass-produced products and is also the place where multiple traffic flows converge. The designer created a totally open space to allow people to gather, and some of the exhibits can be shown on weekdays.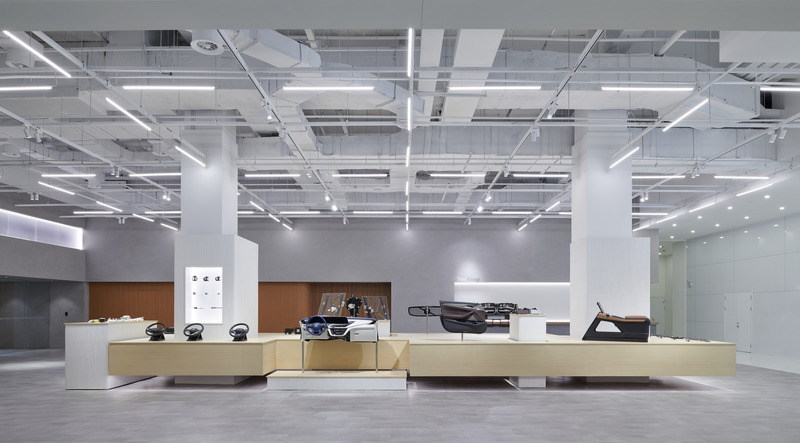 The theatre space is used for product releases, seminars, and events, etc. The large sliding doors on both sides of the big screen can be opened when an event is over, connecting the adjacent cafe and restaurant spaces. These two spaces are ideal for breaks and informal talks before and after official visits, and here visitors can stop to enjoy coffee and snacks.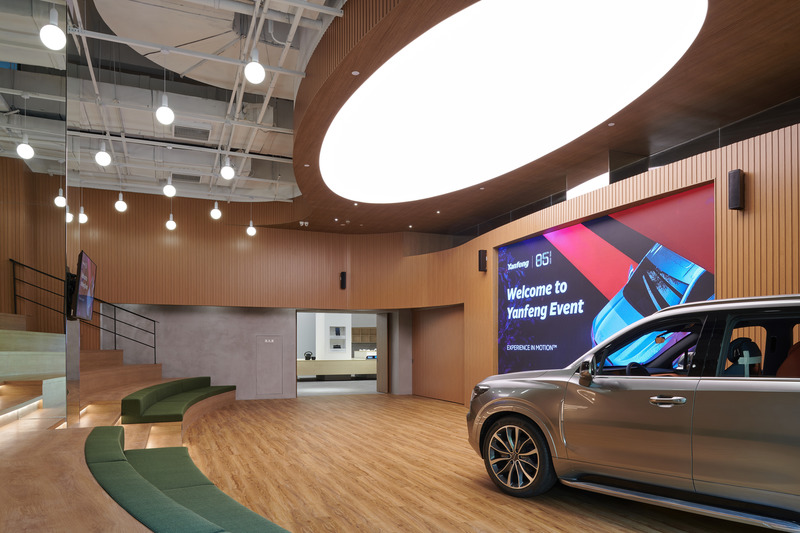 Source: v2com newswire