RUT makes the commute into the office well worth it. Scandinavian Spaces has added the modular system to its curated contract furniture collection to deliver flexibility and comfort to the North American market. Lines are blurring between the home office and the office home, and RUT bridges the gap.
Its transparent beauty and ingenuity are what make RUT so remarkable. Designed by furniture designers Thomas Bernstrand and Stefan Borselius, the square sofa system delivers the feeling of home to the contract world of design. Inspired by the simplicity of interlocking building blocks from childhood, Bernstrand and Borselius created an elegant, dynamic sofa.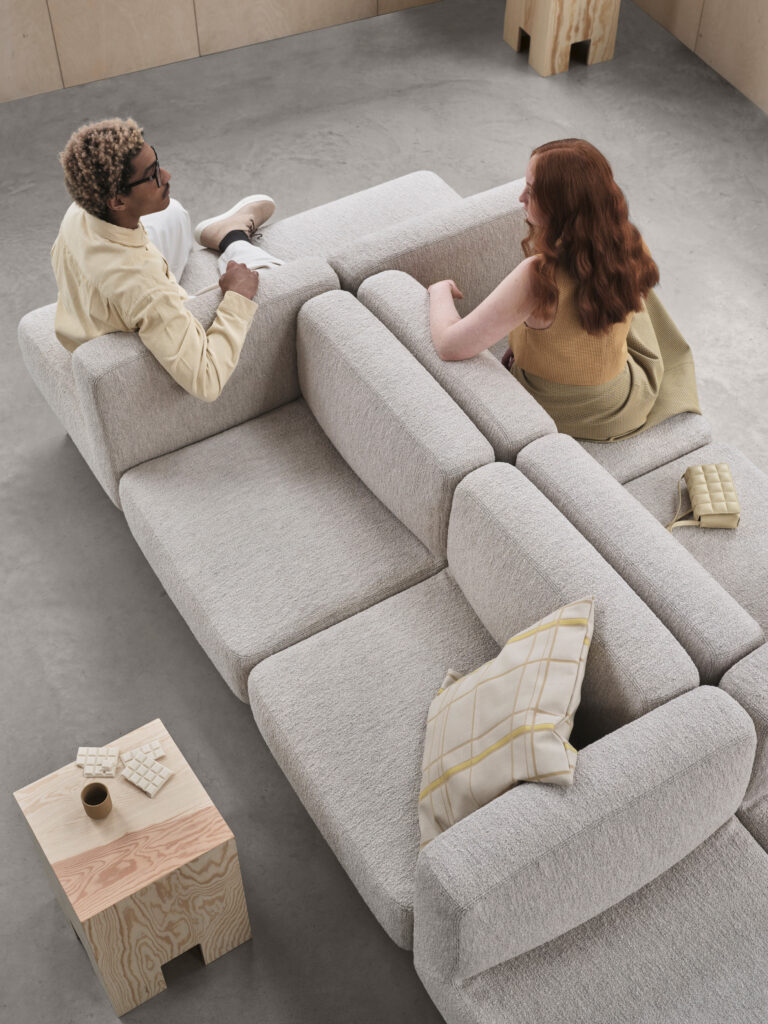 Innovation at its finest, the system's foundation is supported by a sturdy steel H-beam that securely slots into substantial solid wood blocks. RUT's steel framework and solid build appear light and airy as it suspends above the ground. The generously sized square modules lock securely into the steel beam in any desired 90-degree direction. RUT's system can be linear, left or right-L-shaped, double-wide, or back-to-back. In addition, the modules can be rearranged or substituted – or the system can even grow to accommodate the needs of the interior over time.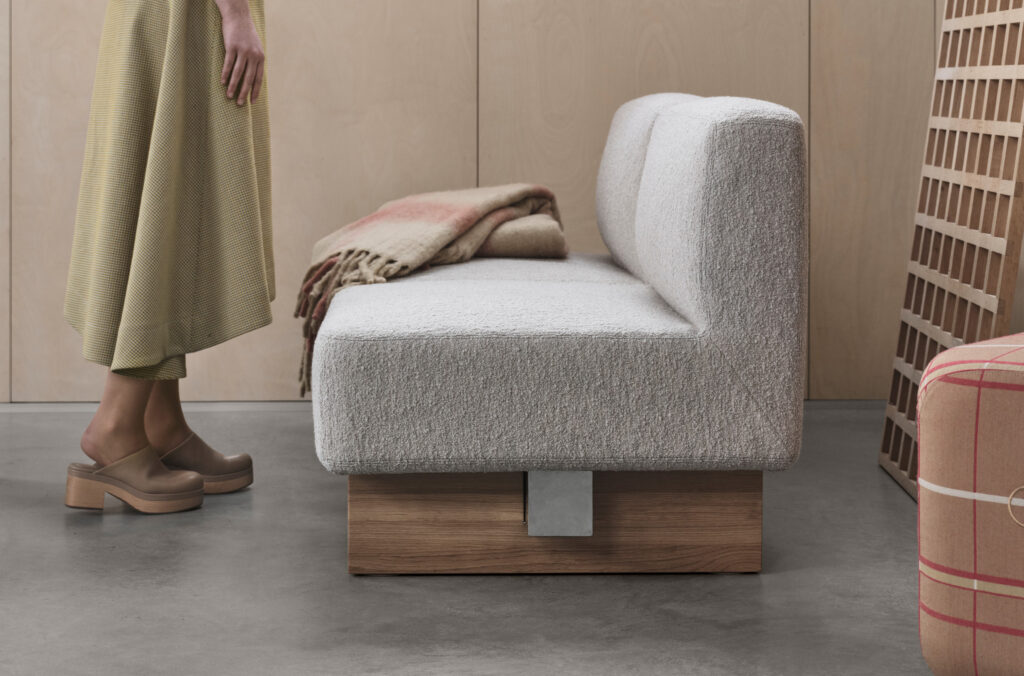 Each upholstered cushion boasts long-lasting comfort with No-Sag springs and bio-based foam padding. RUT's system can include solid wood table modules, side tables, two different armrest styles, and power outlets to create a completely customizable system.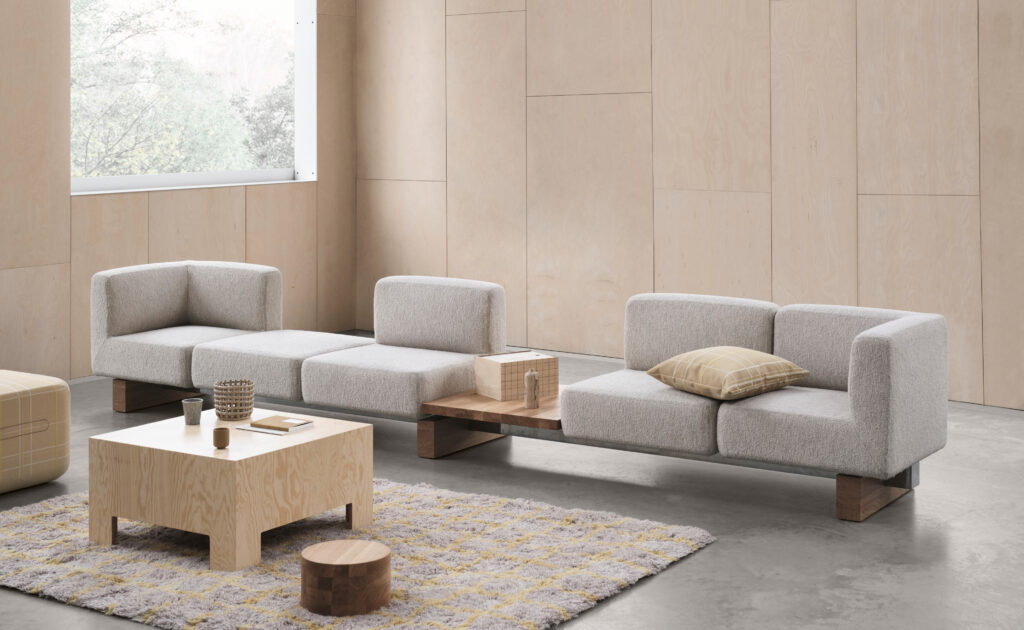 In addition, the new introduction was awarded an NYCxDESIGN Award in the Contract Sofa category and a HiP Award from Interior Design Magazine, affirming that RUT's innovation and beauty resonate with the A&D community.
Beautifully engineered, RUT's timeless design provides endless possibilities.