Inspired by the weather at Whistler, Canada, the Flag House is a big glass box that opens the interiors to the surrounding nature and invites the outside in. Designed by Studio Mk27, with lead designers Marcio Kogan and Suzana Glogowski, this residence is a dynamic dialogue between the modern and the organic.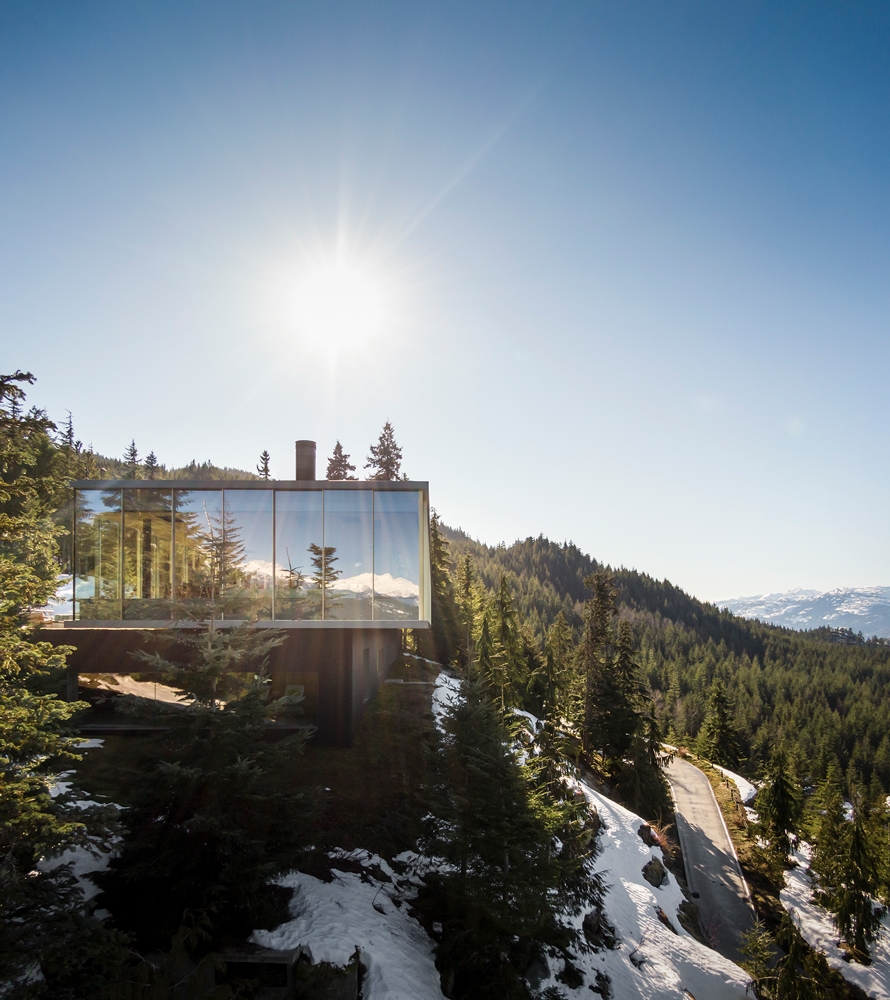 The architect's ambition was to craft an illusion of weightlessness as if the residence was effortlessly levitating above the terrain. Strategically positioned to capture panoramic vistas, the Flag House has three distinct levels. The subterranean lower ground holds a garage and cellar, while the first floor hosts a guest bedroom and the entrance, extending into a pool deck. The grand piano nobile steals the spotlight, encased in glass, becoming the living room of the residence.
To emphasize further the connection between the building and land, natural materials were chosen, such as Dinesen oak, and local Ocean Pearl Flagstone, in combination with its concrete base and metal upper frame. The House embraces calculated minimalism, each carefully selected element contributing not just to aesthetics but to an immersive communion with the surrounding landscape.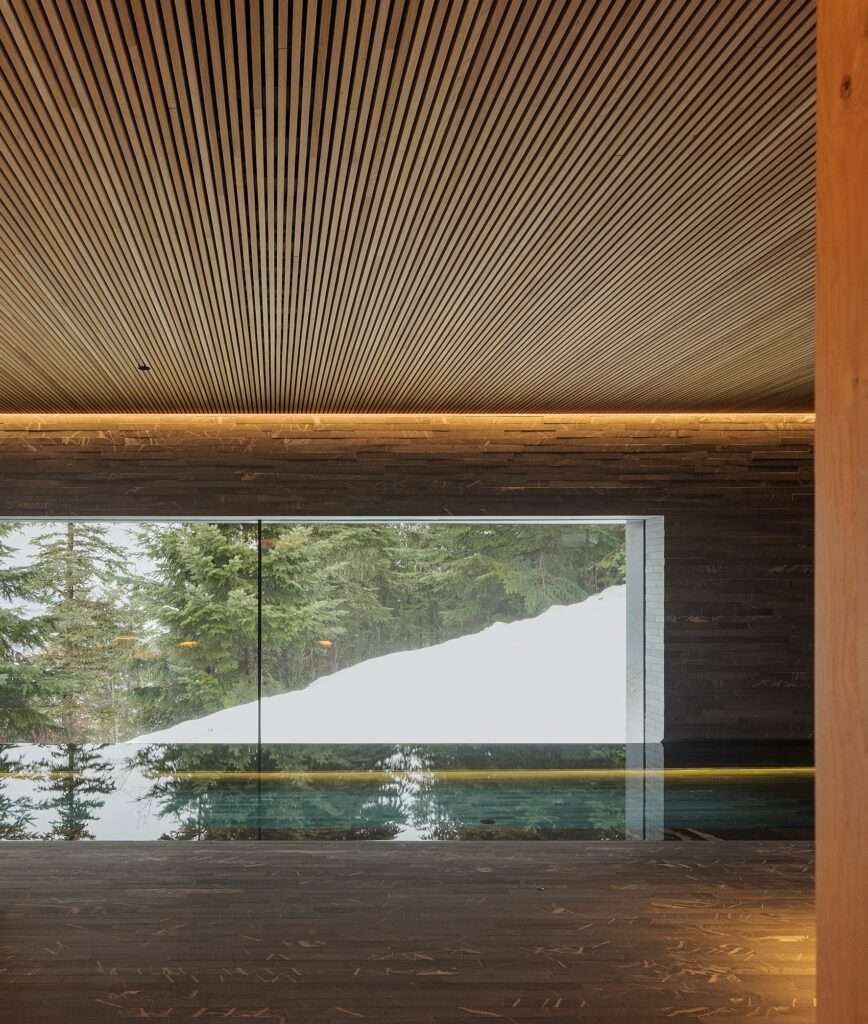 The Flag House is not merely a solo act but a collaborative symphony. Interior designer Diana Radomysler, from Studio Mk27, ensured that the interiors seamlessly danced to the architectural rhythm. OnLight, the luminary maestros, worked on a lighting design that accentuates the natural materials and orchestrates an ever-evolving ambiance. Linden Projects, the construction company, translated the vision into reality.
Photo Credit: Fernando Guerra