Header: Klemens Renner
The beauty of blending modernity with history lies in creating elements that not only complement each other but also cast a spotlight on the other. It's here that the enhanced Robert-Koch-High-School Berlin, by SSP Rüthnick Architekten, stands out.
This project was created by lead designers Elisabeth Rüthnick and Alin Nieswand, along with designer Nora Kuippers, and was recently awarded the Jury's Favorite in Architectural Design – Heritage prize at the 2023 BLT Built Design Awards.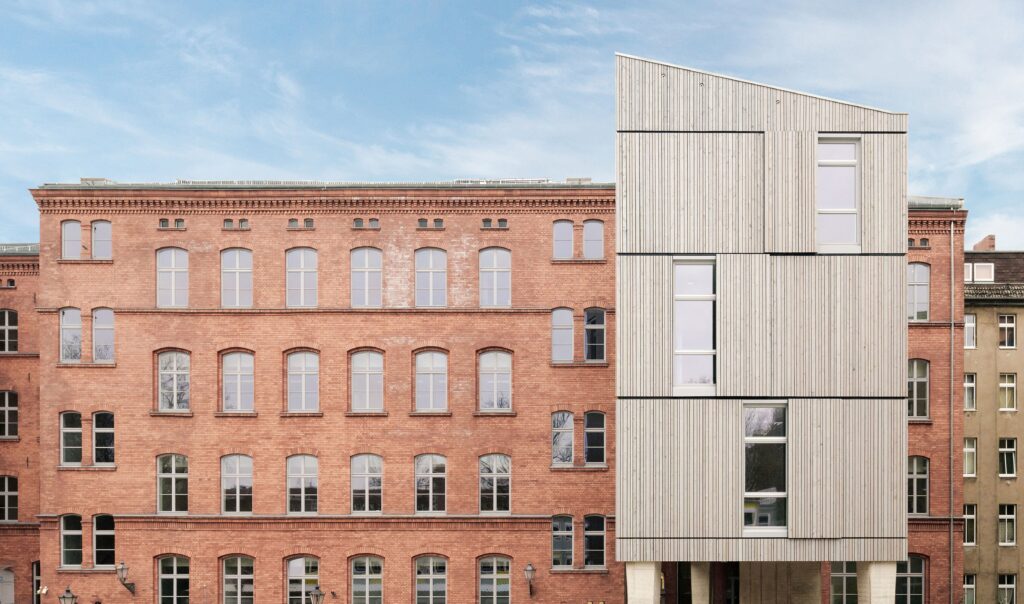 Modern Architectural Language
Once in a while, even buildings are in need of a little touch-up. The Robert-Koch-High-School Berlin is a solid masonry building with red clinker bricks considered a piece of heritage, and is therefore protected – and rightfully so. With this in mind, the architecture studio responsible for the project,
SSP Rüthnick Architekten, rehabilitated the building's interiors and gave it a much-needed extension.
A three-story extension, designed to harmoniously integrate with the building's historical significance, was added to the original structure. The new feature works as a supplement and enhancer to the main building. The youthful construction has a modern-looking facade made of vertical larch wood slats, a thoughtful choice meant to contrast with the red bricks of the main blocks.
The geometrical structure has joints between the floors and movable sliding elements, which can be used as sun protection. The extension is elevated up to the first floor, making it look like it's floating around the school thanks to the slender columns supporting it.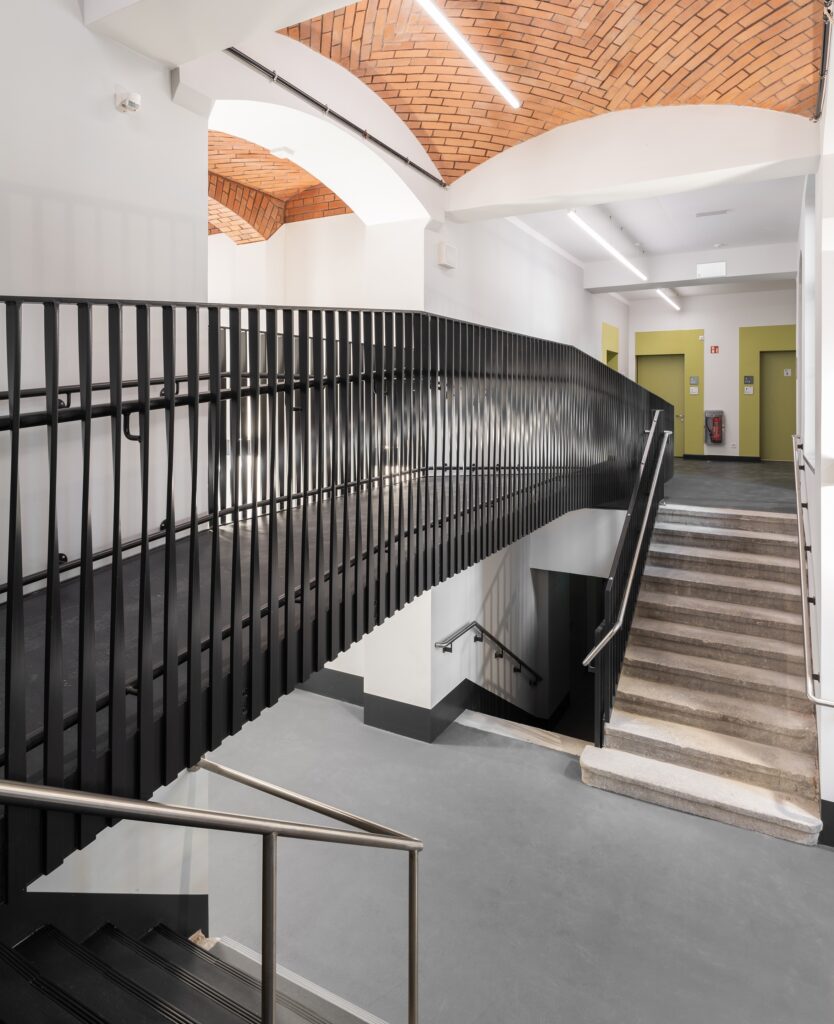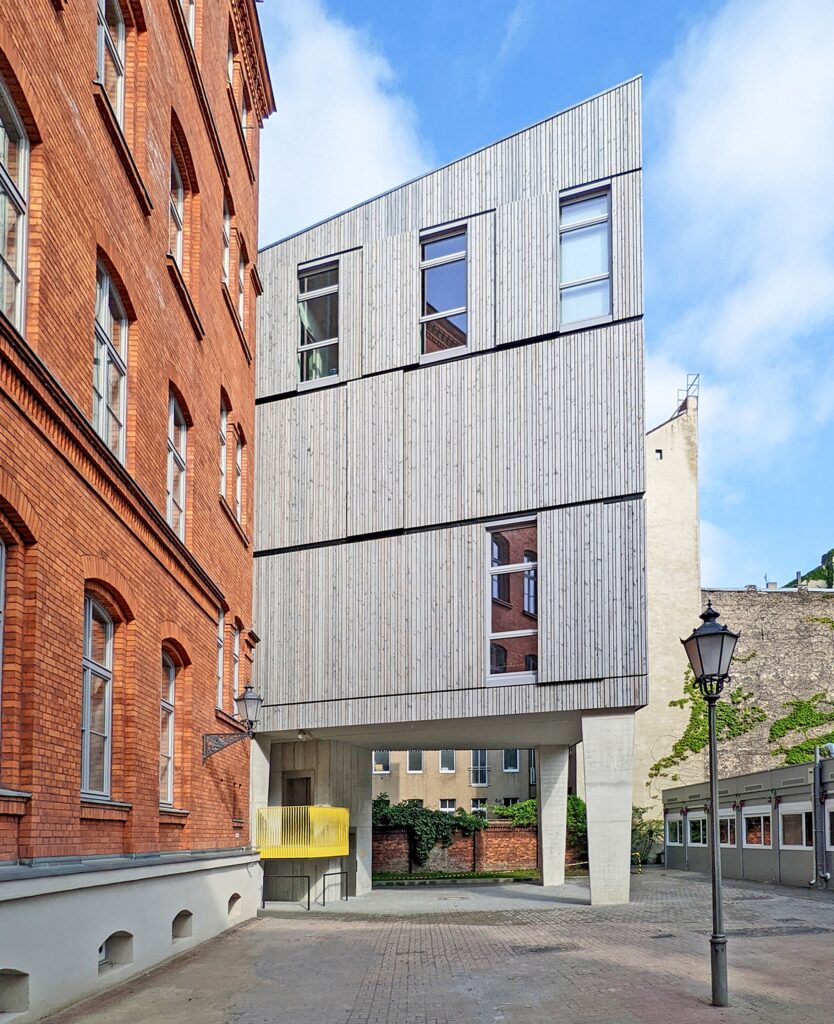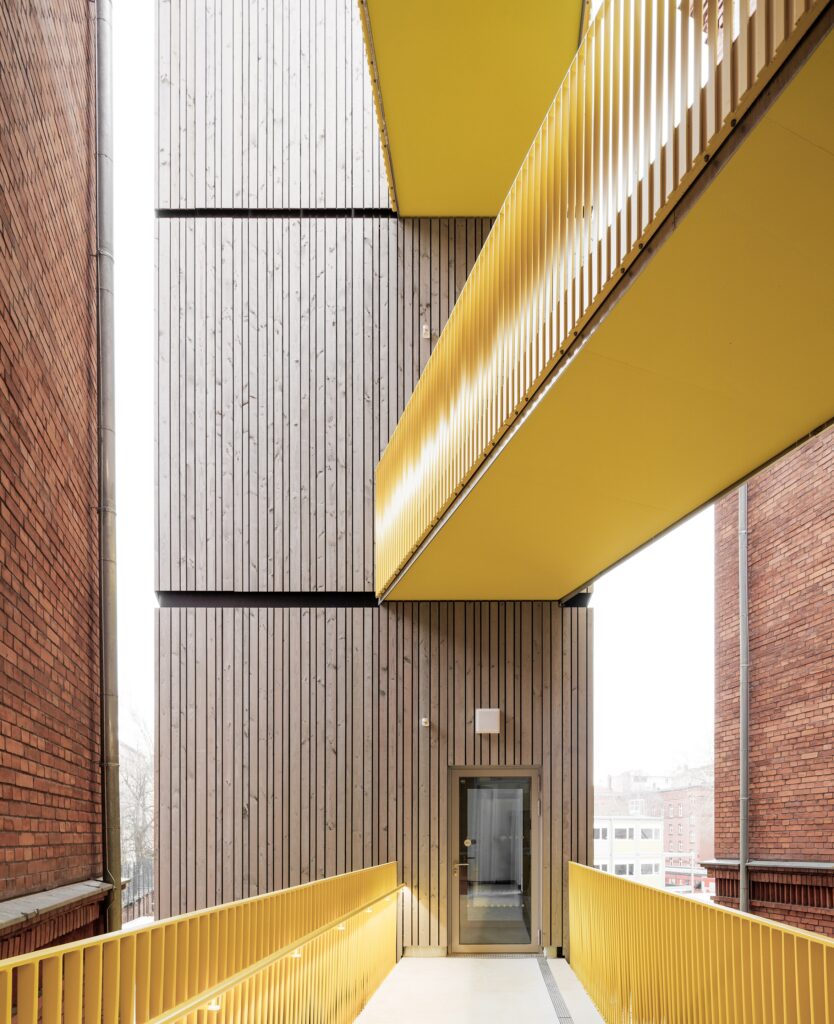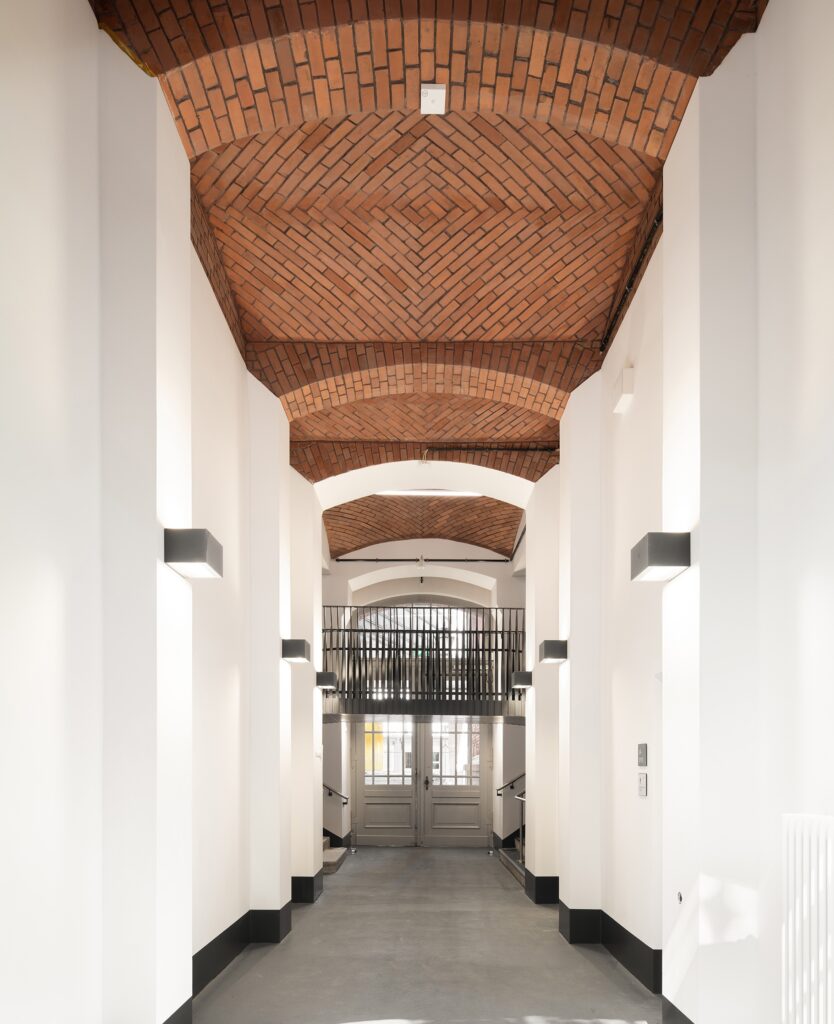 A Seamless Blend in the School Courtyard
Bright and joyful yellow bridges were constructed to connect the school with the rooms and library located in the new structure. And if the happy colour wasn't enough, artfully twisted balusters adorn the four connectors, a tasteful feature that links the history of the school to our modern days.
The main objective of this project was to elegantly respect the historical property while giving it an efficient space for the 580 pupils who frequent it daily. By having the structure slightly distance itself from the main building, the access to the vintage school was preserved and the existing courtyard was affected as little as possible.
By blending the old with the new, SSP Rüthnick Architekten not only preserved the history of the Robert-Koch-High-School Berlin but also enriched its future. The studio showcased how modern innovations can walk hand-in-hand with esteemed heritage, serving both the students and the neighbourhood's past.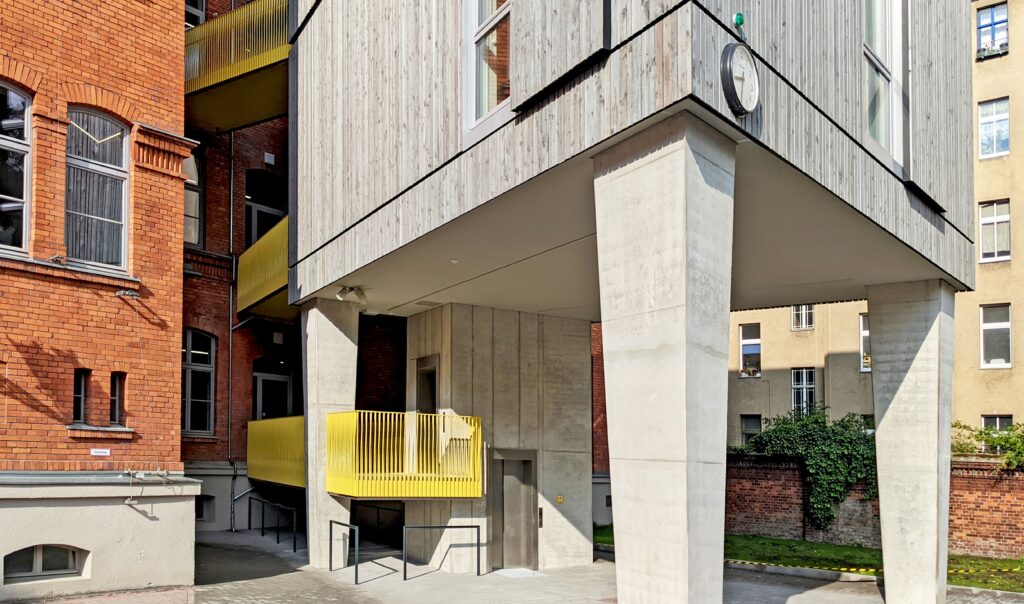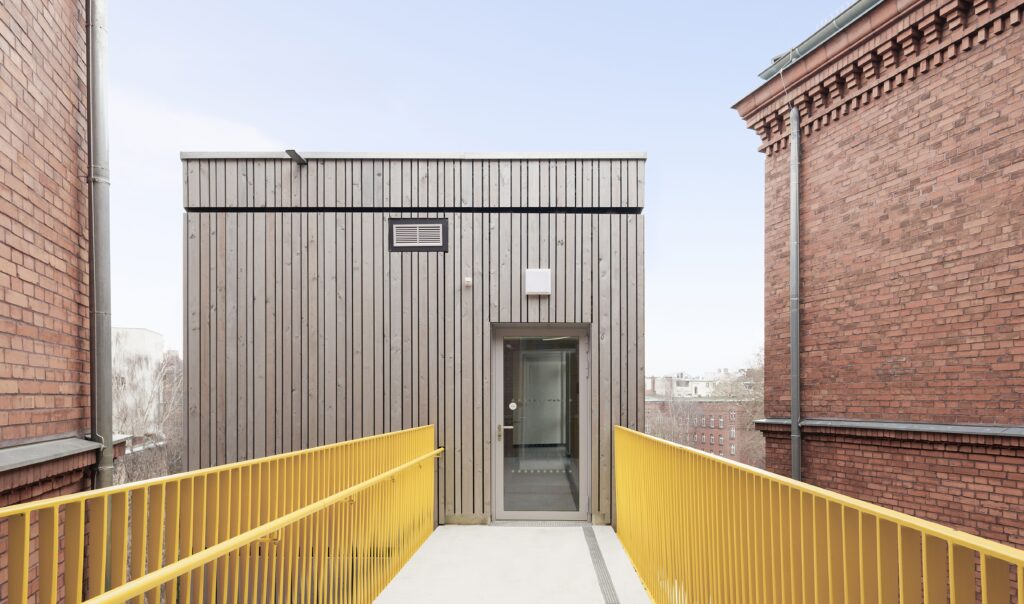 If you are curious to find out which other projects were recognized by this year's BLT Built Design Awards, be sure to visit the award's website.