Introducing PURE Design Studio
PURE Design Studio is an architecture firm that stands tall in the vibrant and dynamic architectural landscape of Vietnam. This studio has evolved from simply a concept and architectural studio into a multifaceted powerhouse, being now recognized for its progressive and visionary approach to design and architecture.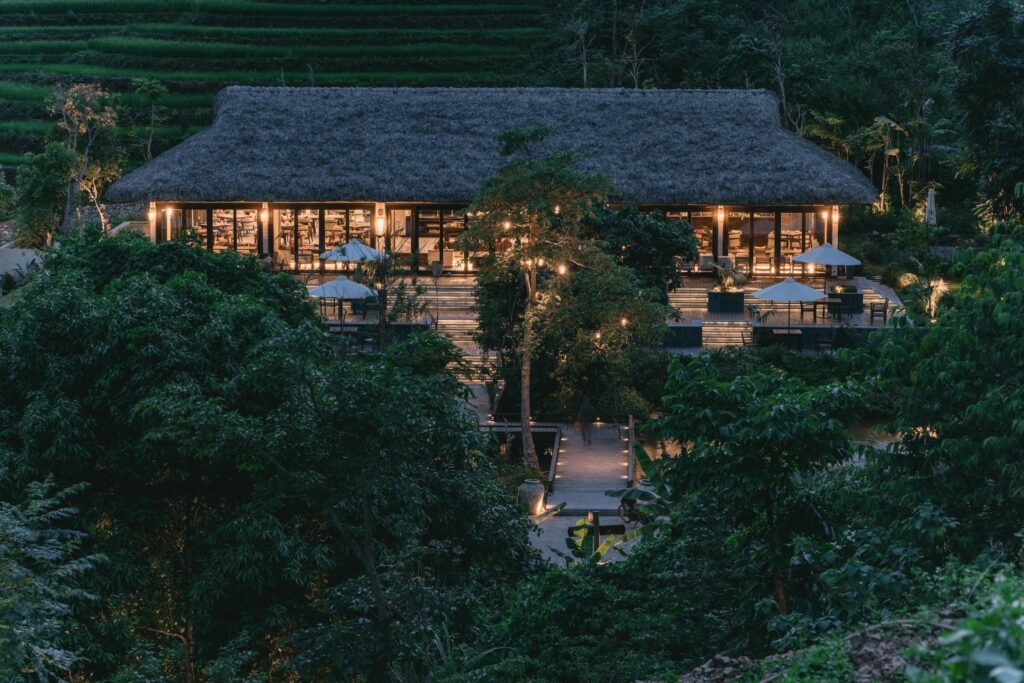 With the passage of time and a steadfast commitment to their craft, PURE Design Studio has grown as their passion for architecture fuels their dedication to providing top-tier architectural solutions. The firm's ability to foster evolution while maintaining a core set of principles reflects its understanding of balance and transformation, critical components in the world of architecture and design.
I believe that Vietnam's vibrant and dynamic culture has played a key role in shaping the company's success, and I remain committed to contributing to the country's continued growth and development.

Lorenz Lennaerts, CEO and co-founder.
At the heart of PURE's operations lies a unique design philosophy that drives their work— creativity, adaptability, and inclusiveness. This philosophy extends across a vast portfolio that includes architecture, interior design, 3D visualization, landscape, master planning, and C&S and MEP designs for real estate projects. By maintaining a diverse portfolio, the firm can ensure its creative and professional growth while providing a comprehensive suite of services to clients.
PURE Design Studio has carved out a unique niche for itself in the industry. They are widely recognized for their exceptional designs of stunning resorts, hotels, and villas throughout Vietnam. Each project undertaken is a testament to their commitment to quality, innovation, and the fusion of aesthetics with functionality.
The architectural domain extends beyond mere construction. It involves visualizing spaces and crafting environments that breathe life into a client's vision. PURE Design Studio wholeheartedly embraces this ethos. Their team believes that every project, regardless of its scale, carries a unique narrative, and through their designs, they strive to tell that story. By imbuing each creation with a distinct character that reflects the client's vision, they ensure that every structure is personalized and resonates with the intended aesthetic and purpose.
This dedication to personalization and quality is a testament to the firm's credibility and has won the trust of an array of reputable local and international clients. The level of detail and customization they bring to every project showcases their commitment to client satisfaction, a value that remains a top priority for the firm.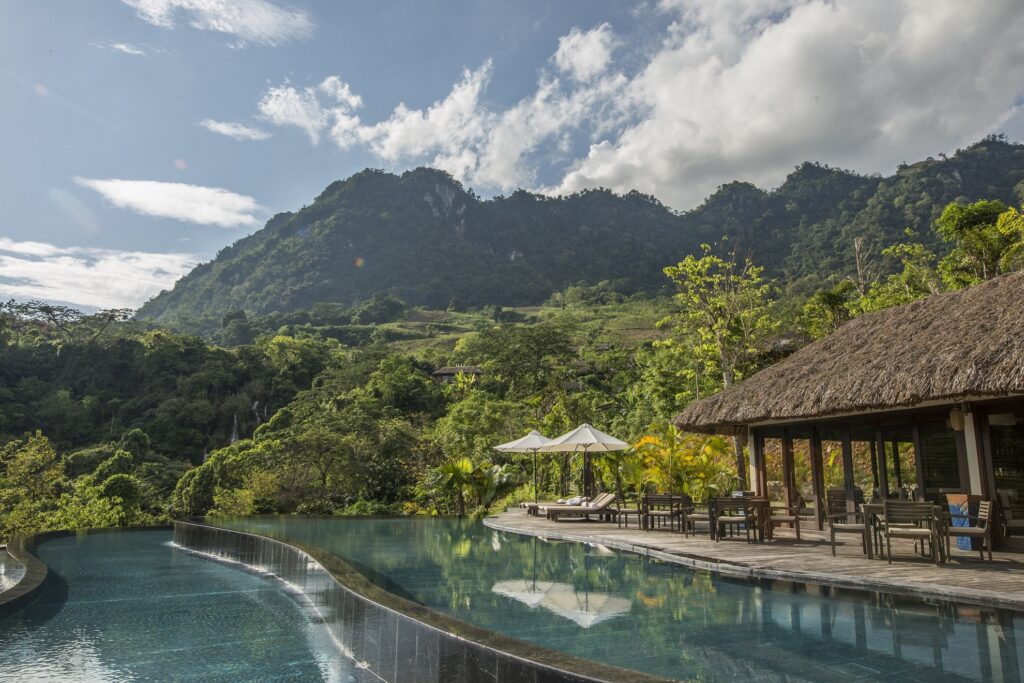 PURE Design Studio's Comprehensive, Customer-Oriented Approach to Design
The studio's innovative vision is grounded in an intricate understanding of architectural design. The team breathes life into unique design philosophies by fusing aesthetic sensibility with practical functionality. They redefine conventional design boundaries through innovative approaches and exceptional service delivery, thus staying true to their promise of delivering superior architectural solutions.
PURE Design Studio's hallmark lies in its bespoke architectural design. Each project, no matter the scale, is treated as a unique canvas. The team meticulously crafts customized solutions, focusing on the details of each design to meet their client's specific requirements and aspirations. This commitment to design and customer-centricity has seen PURE Design Studio's range of clients span the local and international markets, reflecting the studio's global competency and their ability to cater to varying architectural styles and requirements.
We often draw inspiration from local culture, history, and traditions, and incorporate these elements into our designs in a way that honours the past while looking to the future – which also applies to my life philosophy.

Lorenz Lennaerts, ceo and co-founder.
The company's commitment goes beyond creating visually appealing structures. PURE understands the importance of creating architectural solutions that generate lasting investment value for clients. To this end, the studio provides consultancy services that offer strategic insights into the market trends and feasibility of the project.
This business strategy sets PURE Design Studio apart from other architectural firms. Their offerings extend beyond the realm of architectural design, encompassing a more holistic approach. Their steadfast dedication to maintaining high standards and ensuring client satisfaction has solidified their standing as a trusted partner in the industry.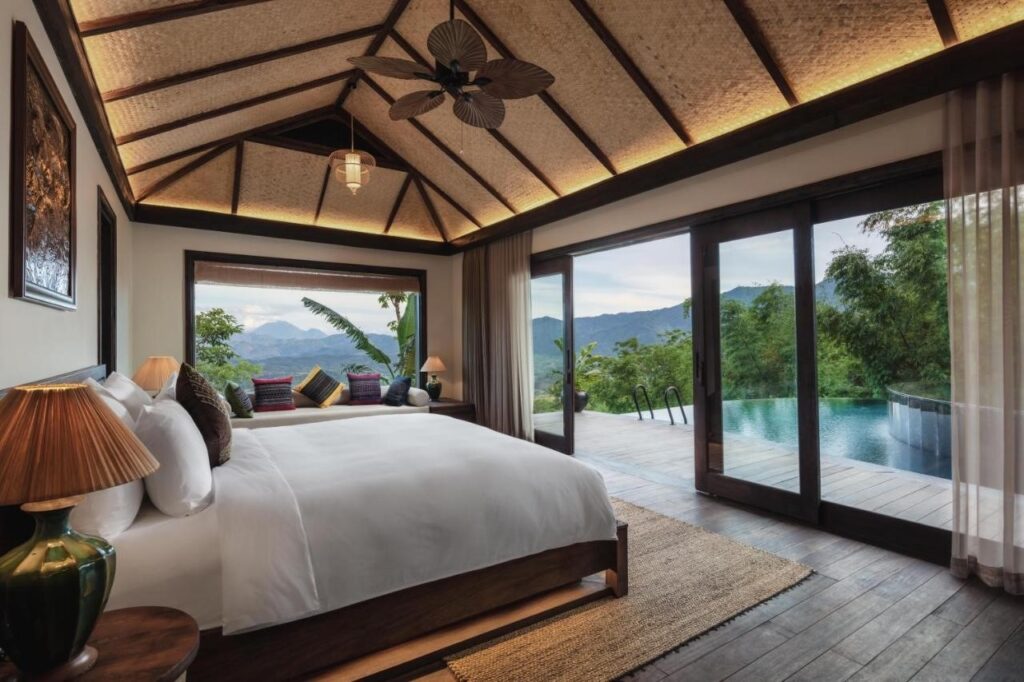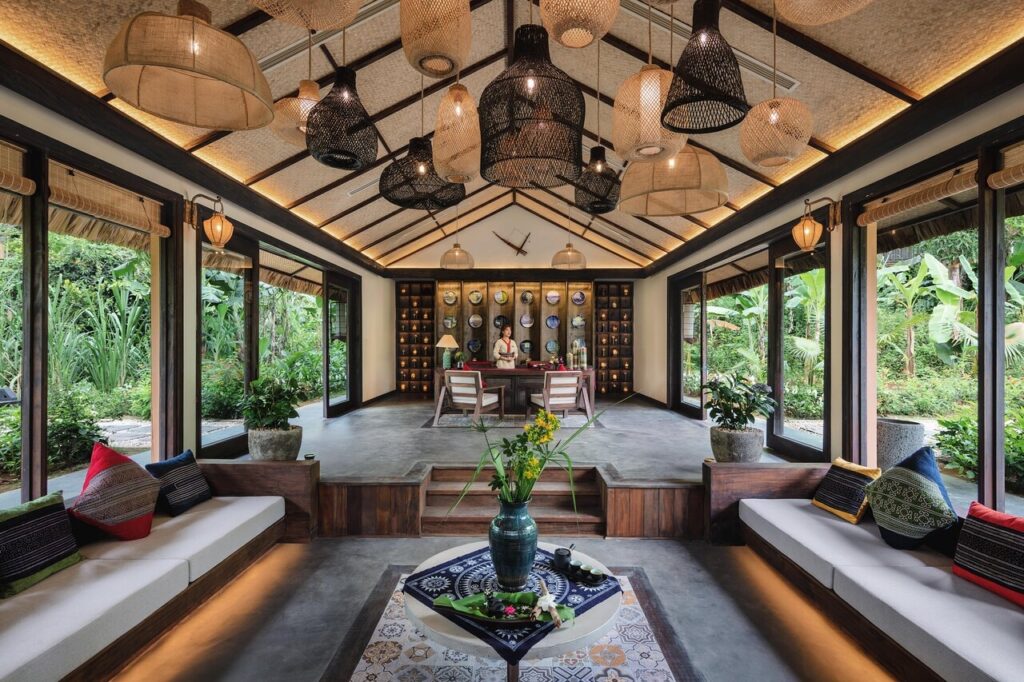 A Group of Architects Spearheading the Design Revolution
PURE Design Studio's rapid rise and continued success are attributable to the visionary leadership of its co-founders, the brothers Lorenz and Thomas Lennaerts, as well as the expertise of their Chief Architect, Ho An Nhien. These three dynamic individuals bring diverse skillsets and vast experience to the studio, forming a synergy that has been instrumental in shaping the studio's growth trajectory.
Lorenz Lennaerts, the CEO and Co-founder, is the creative powerhouse of the Studio. With a rich background in architectural design and project development, Lorenz's exceptional ability to channel creativity into tangible results has been a driving force behind the firm's distinctive design projects. His keen sense of style, coupled with meticulous attention to detail, has seen him steer projects from the embryonic phase to flawless completion.
Thomas Lennaerts, the COO and Co-founder, brings a more grounded, managerial perspective to the studio's operations. With his vast knowledge and experience in project and construction management, Thomas ensures that the Studio's projects are executed smoothly and efficiently. His sharp eye for detail and exceptional multitasking skills have made him the custodian of PURE Design Studio's on-site operations, ensuring every project is executed to the highest standards.
Last, but by no means least, Ho An Nhien, as Chief Architect, brings his impressive architectural experience to bear on the studio's projects. Nhien's innovative approach and dedication to maintaining international standards of design have resulted in an impressive array of projects, and his leadership and mentorship of PURE's team of designers and engineers is indispensable.
These contrasting, yet complementary, skill sets have resulted in an effective leadership dynamic.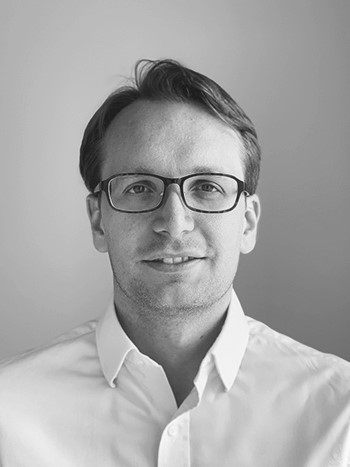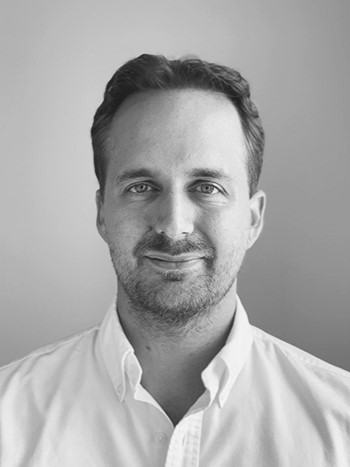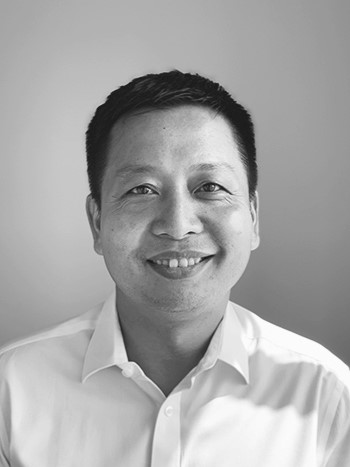 Architectural Excellence, a Profound Portfolio, and the Avana Retreat
PURE's work is a testament to their ingenuity, creative expertise, and dedication to excellence. This commitment to remarkable architectural design is clearly reflected in their diverse portfolio, which spans numerous sectors and incorporates a range of aesthetics and functions.
One of their standout projects is the Avana Retreat. As a showcase of the firm's commitment to sustainable architecture and ecological design, the Avana Retreat is a splendid embodiment of PURE Design Studio's core values. Located amidst the tranquillity of nature, this resort aims to offer a sanctuary that merges luxury with eco-conscious living.
I believe that buildings should be designed with a deep respect for the natural world, and that architecture should work in harmony with its surroundings.

lorenz Lennaerts, ceo and co-founder.
The Avana Retreat has been designed to integrate seamlessly into its surrounding landscape. Using a harmonious blend of local materials and innovative design techniques, PURE Design Studio has created an environment that encapsulates the essence of sustainable luxury. The retreat incorporates traditional Hmong techniques with a contemporary vision, drawing on local architectural styles while incorporating modern design elements and amenities to create a unique guest experience.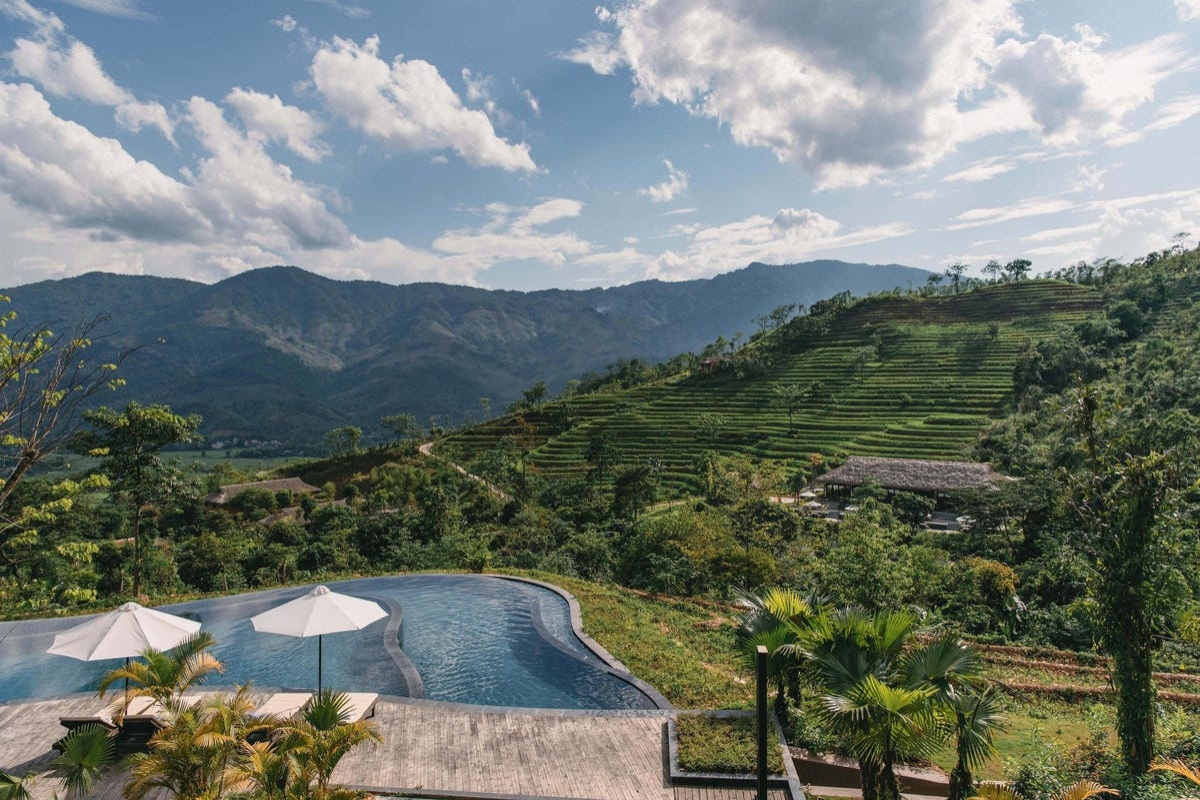 In addition to the Avana Retreat, the studio's portfolio also boasts a range of other projects in the hospitality sector, all of which echo the firm's commitment to client satisfaction and architectural excellence. From luxurious villas that reflect the unique tastes of their owners to sprawling resorts that offer a serene escape from the bustling urban landscape, each project is a testament to the firm's unique design philosophy.
PURE's team has shown a knack for incorporating local cultural elements into their designs, having become true representatives of the diverse Vietnamese culture. The combination of tradition and innovation in their work is a clear demonstration of the team's ability to think outside the box and challenge the norms of design.
A Borderless Future
As they look to the future, the studio remains firmly committed to pushing the boundaries of architectural innovation. They aim to continue redefining the architectural landscape in Vietnam and beyond, fueled by their passion for design and a firm belief in their unique approach.
One of the ways PURE Design Studio aims to shape the future of architecture is through a commitment to sustainability. The firm believes that it is its responsibility to create designs that are not just aesthetically pleasing and functional, but also environmentally friendly. This ethos is clearly manifested in projects like the Avana Retreat, where eco-conscious design is at the forefront.
Be creative, the architecture and design industry values creativity and innovation. Think outside the box and come up with unique ideas that differentiate you from others.

Lorenz Lennaerts, CEO AND CO-FOUNDER.
PURE also places a great emphasis on nurturing talent and championing innovation within their team. The studio fosters an environment where ideas are freely exchanged, creativity is encouraged, and every member of the team feels valued and empowered. It is this dedication to their people that allows them to consistently deliver designs that are fresh, innovative, and ahead of their time.
PURE Design Studio is crafting legacies, one project at a time. They are not just designing buildings, they are shaping landscapes, transforming the urban fabric, and bringing visions to life. Their goal is to continue creating spaces that inspire and delight, contributing to the improvement and development of the architectural landscape in Vietnam and leaving a lasting impact on the world.