Phase Shifts Park, which might just be the future of landscape architecture, has won the Landscape Architecture of the Year prize at this year's BLT Built Design Awards. The landscape project was created by Mosbach Paysagistes, who partnered up with Philippe Rahm Architectes to develop the lighting design, and the site is located in Taiwan. The end result is a 230-ha park that enhances the dialogue between soil and air, culture and nature, ecology and urban life.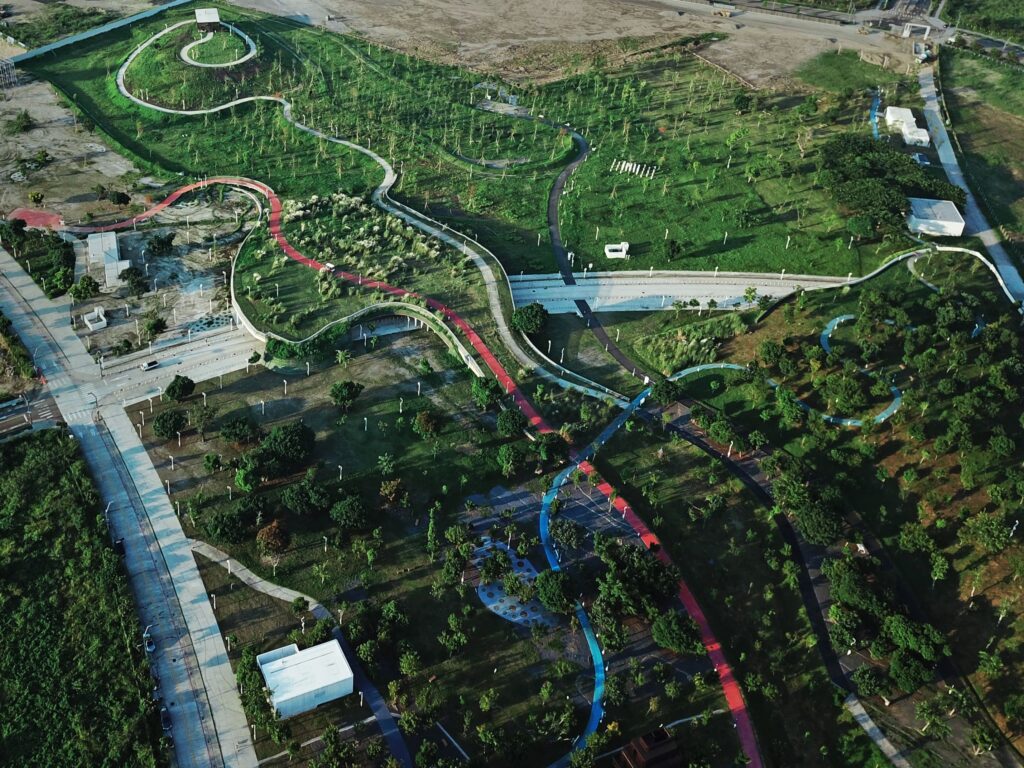 The Landscape Design
The park is more than just an array of plants and relaxing trails, it's a living, breathing creature that nurtures the relationships between diverse populations and environments. The design of Phase Shifts Park combines lithosphere elements – water, topography, and soil – with atmospheric ones – heat, humidity, and pollution – which creates a unique landscape.
The landscape design offers several niches across the space, rounding up to 11 multifaceted resorts. At Phase Shifts Park, it's possible to enjoy leisure time, sports, and, of course, nature itself – the result is an almost symbiotic relationship between the entirety of the park and the visitors themselves.
Urban traffic, for example, is integrated into the park's subsoil, allowing an uninterrupted continuity running 2.7km from the South to the North. With this, the park ensures a kind of fluidity between society's busy schedule and the calm nature of the landscape. On another note, the hills at the park are more than just topography elements as they offer intimacy and protection: they are the true guardians of the park's essence.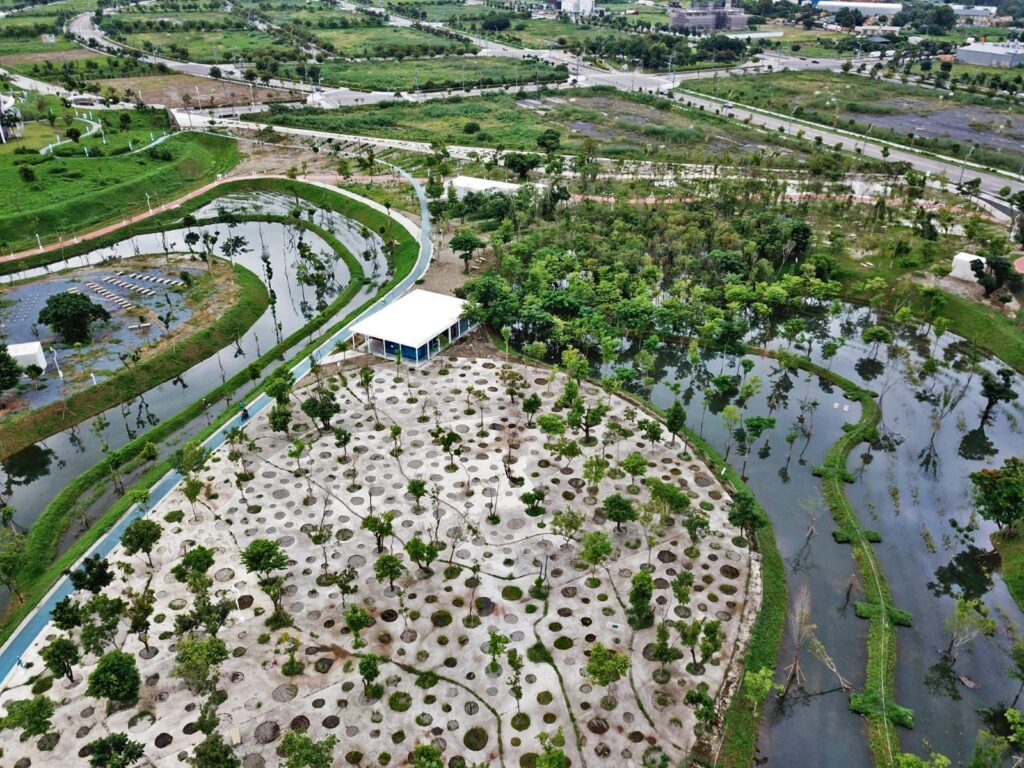 Sustainability and Efficiency
To ensure that the entire park runs smoothly, the team analyses the site's conditions through Computational Fluid Dynamics simulations, informing the workers of the atmospheric parameters of the park. Besides this, the design team also included a sensor mesh on the park's subground to capture real-time environmental parameters. This sensor's results are shown in 3 interactive maps along the park, which allows the visitors to check in real time the environmental conditions of each area. The system is complemented by a maintenance and water treatment centre, plus 4000 photovoltaic panels, which ensure the sustainability, self-sufficiency, and efficiency of the park's ecosystem.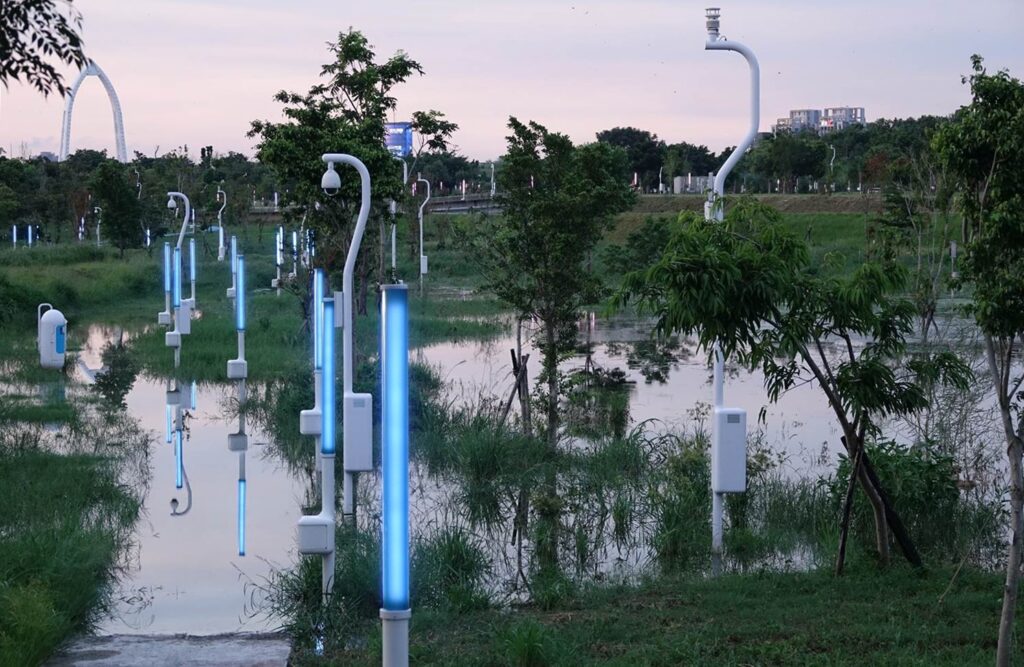 Visit the BLT Built Design Awards website to find out which other designs are part of this year's list of winners.