Situated within the rolling hills of Quebec's Eastern Townships, the Dyptique project is located in the quaint town of Stanstead. The setting is immersed in natural charm, offering striking views of the encompassing landscape and serving as a peaceful haven.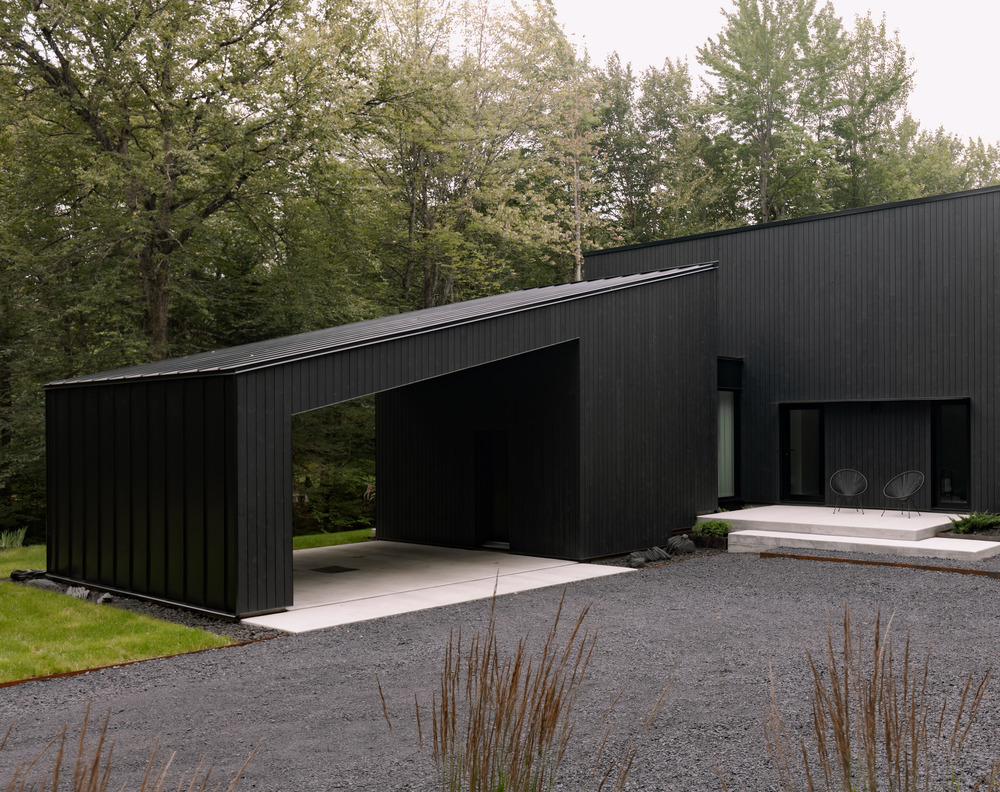 The project is positioned on a diminutive plateau, meticulously placed between a narrow stream and a pronounced rocky slope. The nearby stream is adorned with a soft waterfall that meanders downstream, providing a soothing sight and ambient soundtrack for the inhabitants. The site offers a unique opportunity for the dynamic and young entrepreneurial couple, allowing them to incorporate their enthusiasm for spa atmospheres and aquatic activities into their daily lives.
Tasked with the project, Matière Première Architecture, a local architectural firm, focused on leveraging the site's natural aesthetics by designing a streamlined 120 square-meter dwelling. This minimalist approach took cues from the surrounding environment. The house's design emphasizes its connection with the stream by incorporating strategic window placements and a layout that seamlessly integrates indoor and outdoor living spaces.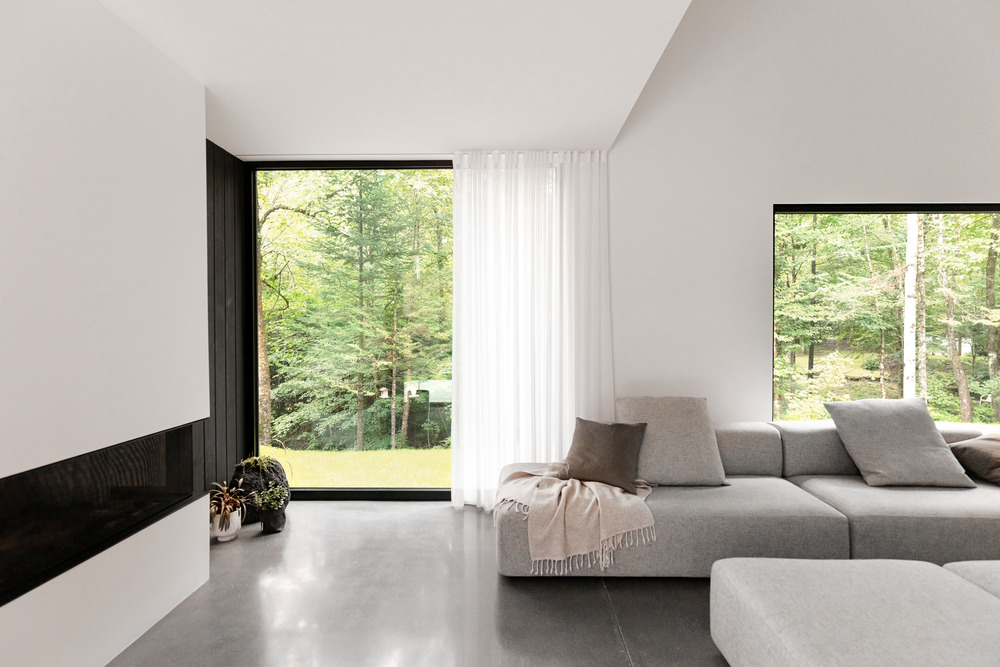 Concept & interior spaces
The core objective of the concept is to shape a dynamic structure that uses its surroundings as a backdrop while incorporating a streamlined layout centred around its framed vistas. To actualize this, the young architectural studio conceived a design featuring a saltbox roof, bifurcated at its ridge, and bridged by a glass walkway. This division between the two primary sections highlights their distinct purposes.
The first segment incorporates a carport and a versatile room equipped with a glass garage door that faces the stream. In contrast, the second, more substantial section houses the primary living areas. Both sections are characterized by single-slope cathedral ceilings, adding an element of majesty to the spaces.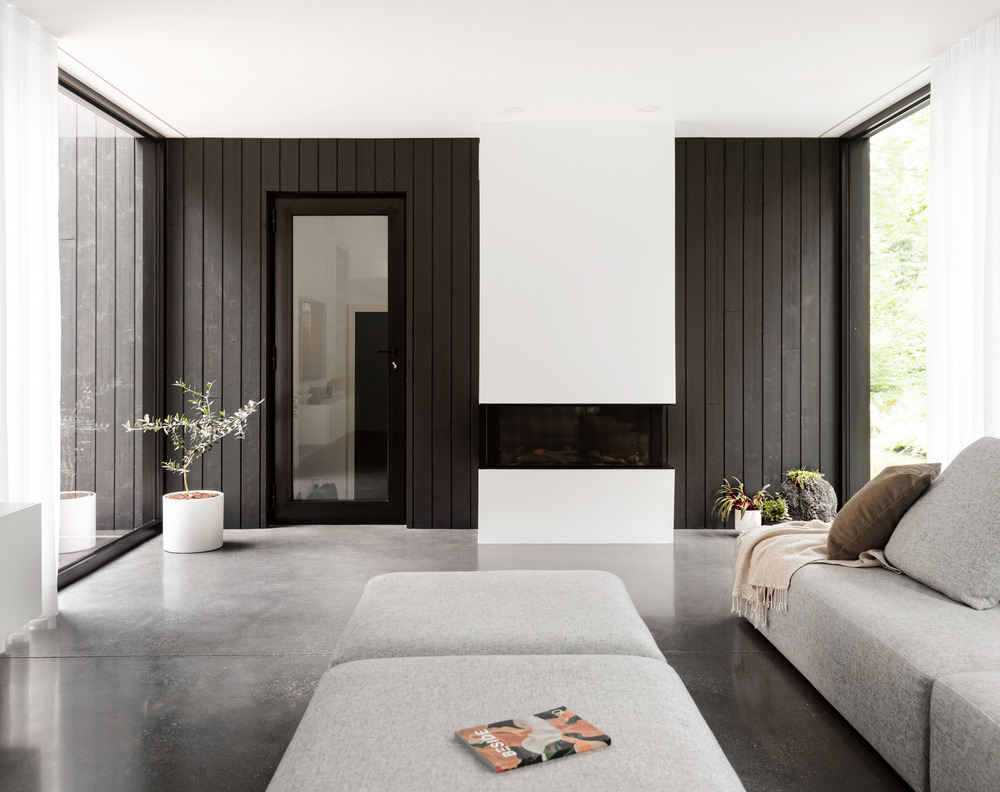 Program
The Dyptique project is characterized by two segments: the carport with the mudroom, which doubles as a multi-purpose room, and the main living quarters.
Nestled at the home's forefront, the carport serves as a practical solution for vehicle accommodation and also offers a sheltered area for various pursuits. The multi-purpose room, acting as a transition from the exterior to the home's interior, provides dual functionality as a mudroom, and potentially a compact gym. A glass garage door within this space ensures a seamless communion with the natural surrounding.
The main living area, graced with a cathedral ceiling, features large square windows which orchestrate a rhythm with the framed views of the creek along longitudinal space.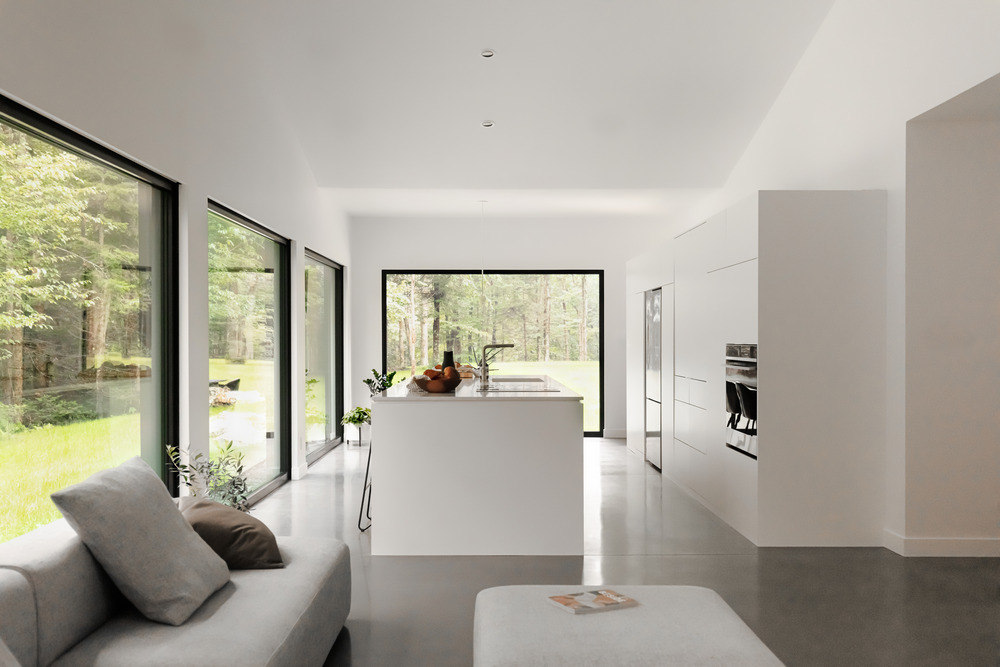 Materiality & Construction
Built by Nu Drom, the architect's affiliated construction company, the Dyptique project is characterized by a monochromatic aesthetic, presenting a black wood exterior contrasted by its white interiors. The black window frames provide consistency to the design, making a notable visual statement against the plateau setting. The minimalist colour scheme accentuates the architectural precision, carving a distinct outline of each structure against the ever-changing landscape.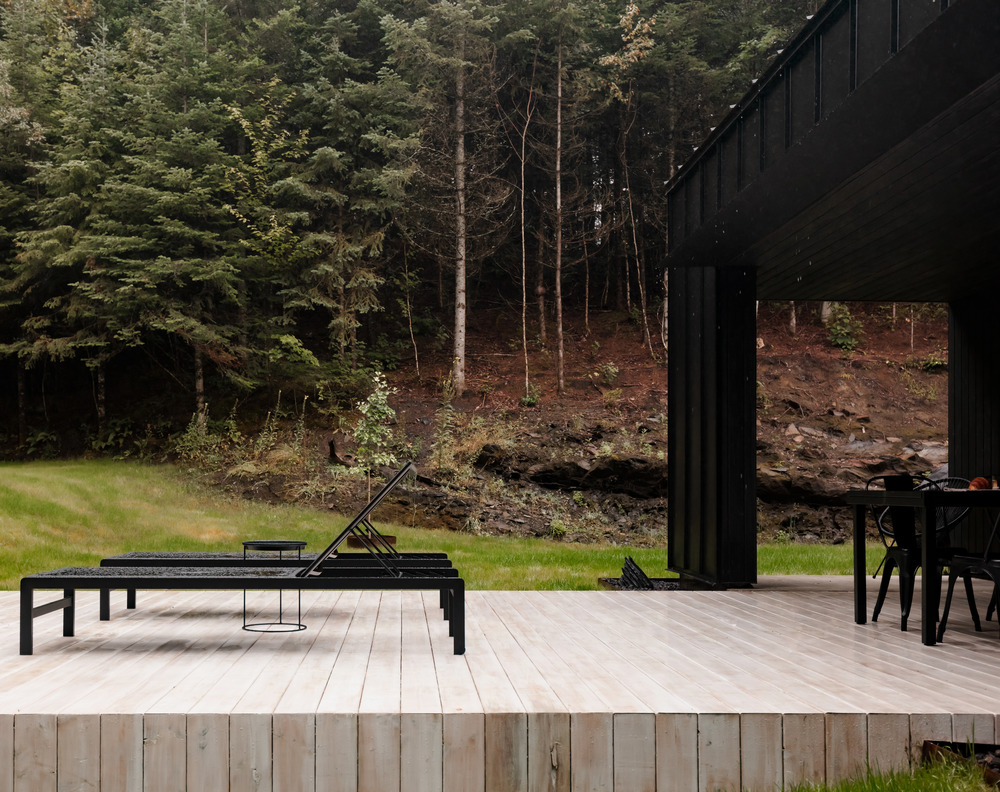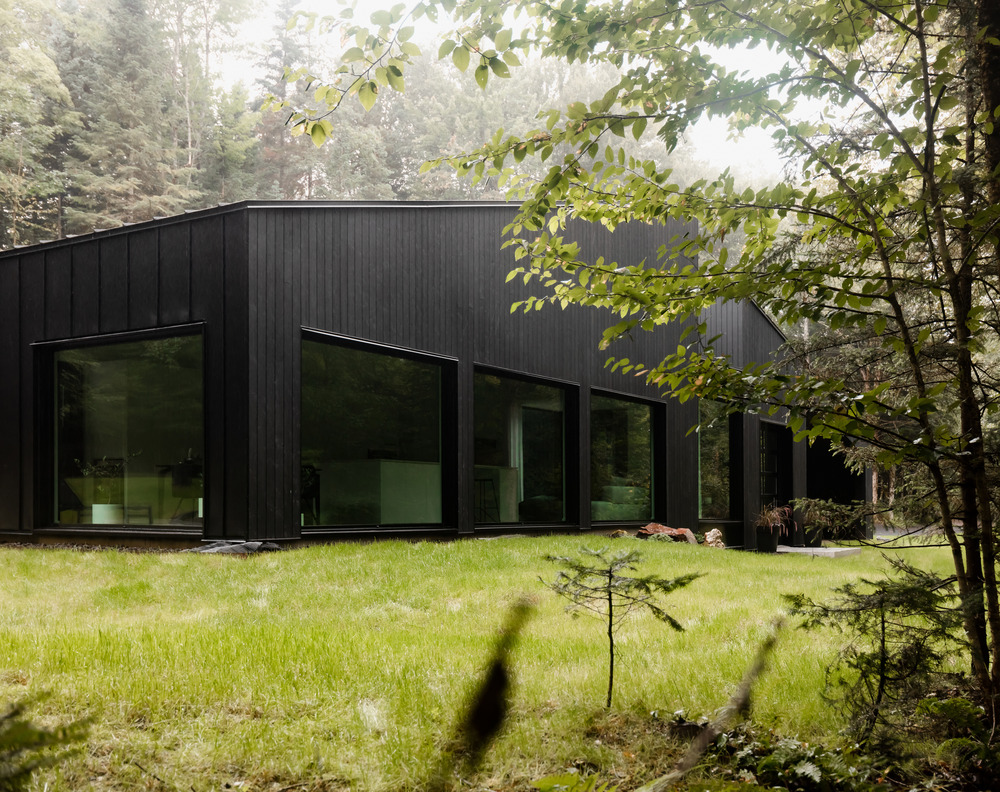 Source: v2com newswire