In one of the most diverse regions of Poland, Podlasie, the Mercure Bialystok hotel's interior design is a harmonious blend of nature, culture, and history. Designed by the innovative team at MIXD, led by Piotr Kalinowski and a talented group of designers, this hotel is a fusion of elements inspired by the surrounding landscape, local artistry, and the beauty of the Baroque Branicki Palace.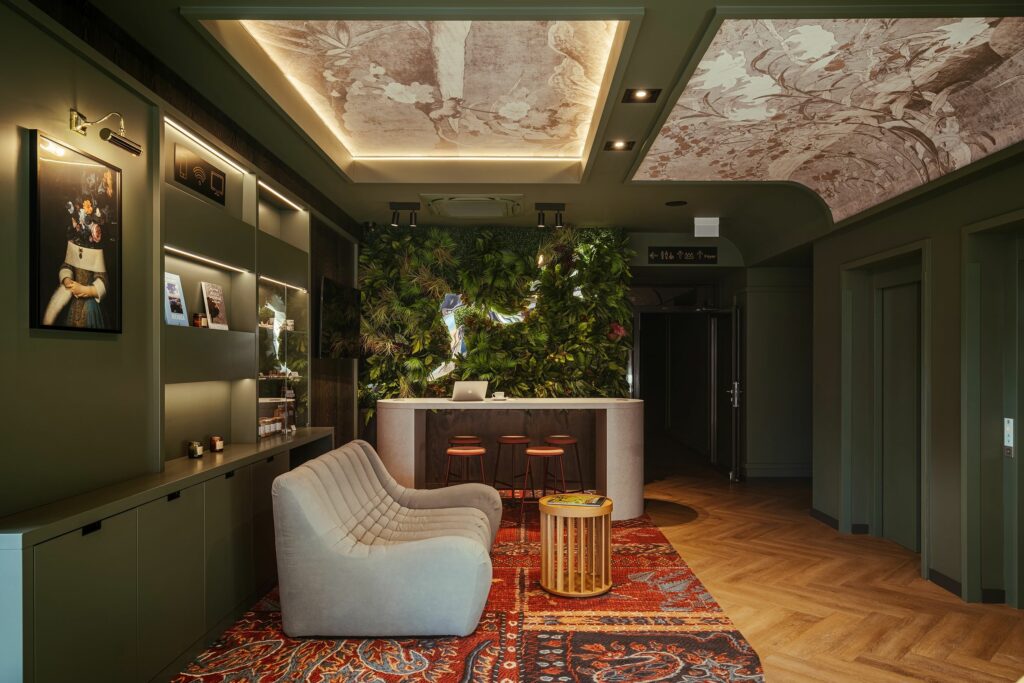 Podlasie is renowned for its pristine natural beauty, and the Mercure Bialystok hotel pays homage to this magnificent environment through its design. The interiors are inspired by the region's unique flora and fauna, with every element thoughtfully curated to immerse guests in the magic of the Bialowieza Forest and nearby nature reserves. From the moment you step inside, you'll be greeted by a palette of lush greens and earthy browns. The lighting within the hotel changes to create different moods, making each space feel inviting.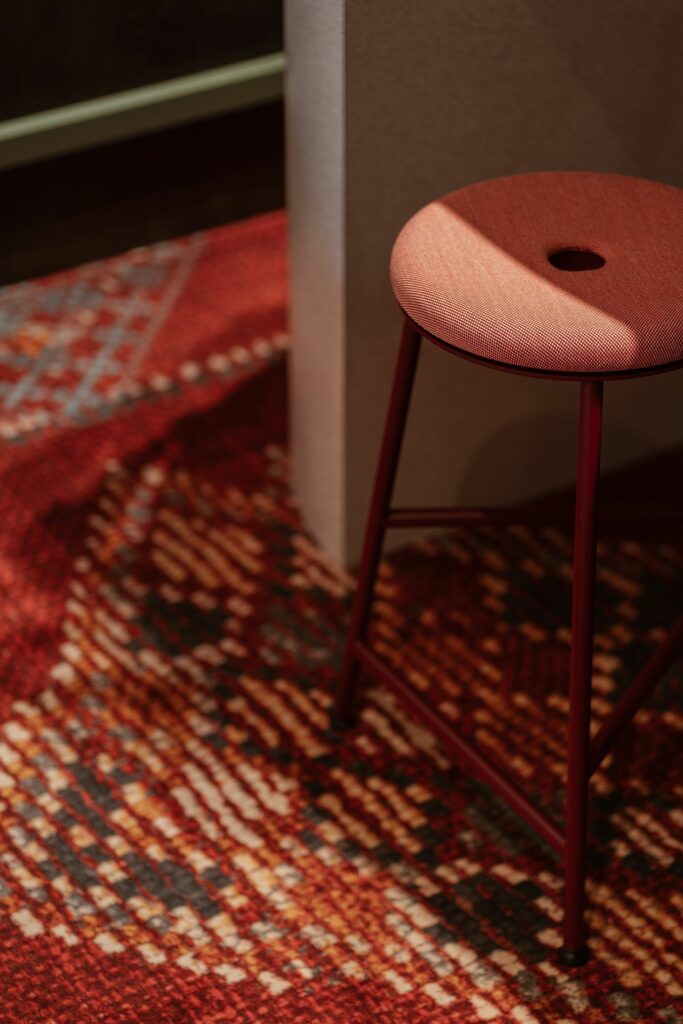 The hotel's design is not only inspired by nature and local art but also by the grandeur of the Baroque Branicki Palace, a local landmark. Architectural and artistic elements from the palace have been incorporated into the hotel's decor, allowing guests to experience a touch of the palace's regal charm during their stay.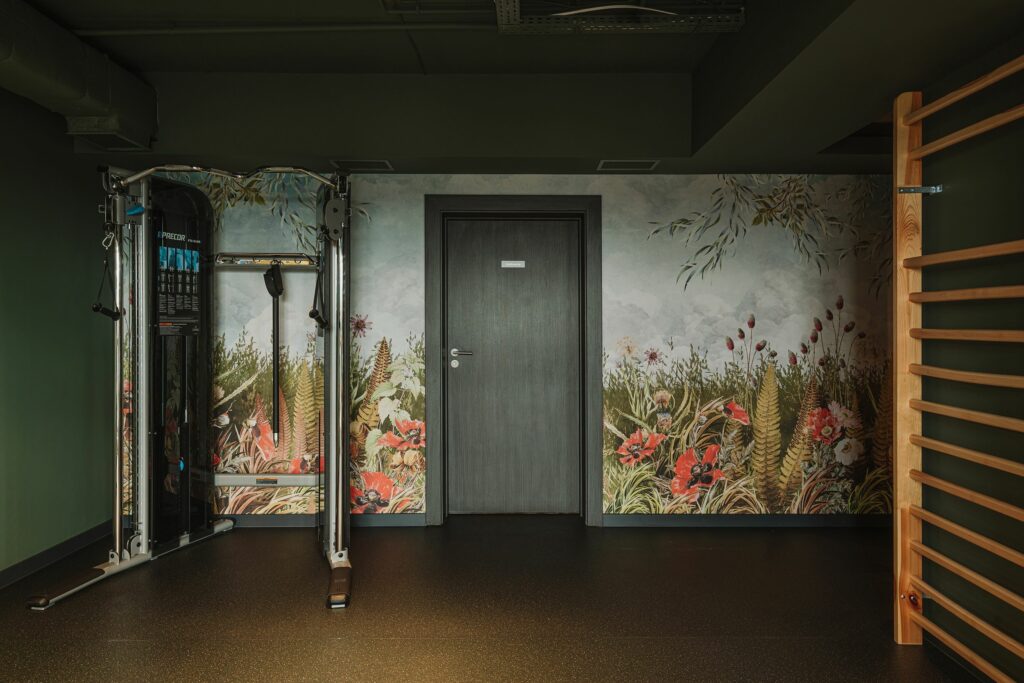 A truly distinctive feature within the hotel's design is the sculpture of a bison that hangs above one of the restaurant tables. This iconic symbol of Podlasie encapsulates the region's natural beauty and cultural significance, making it a focal point that captures the attention of every guest.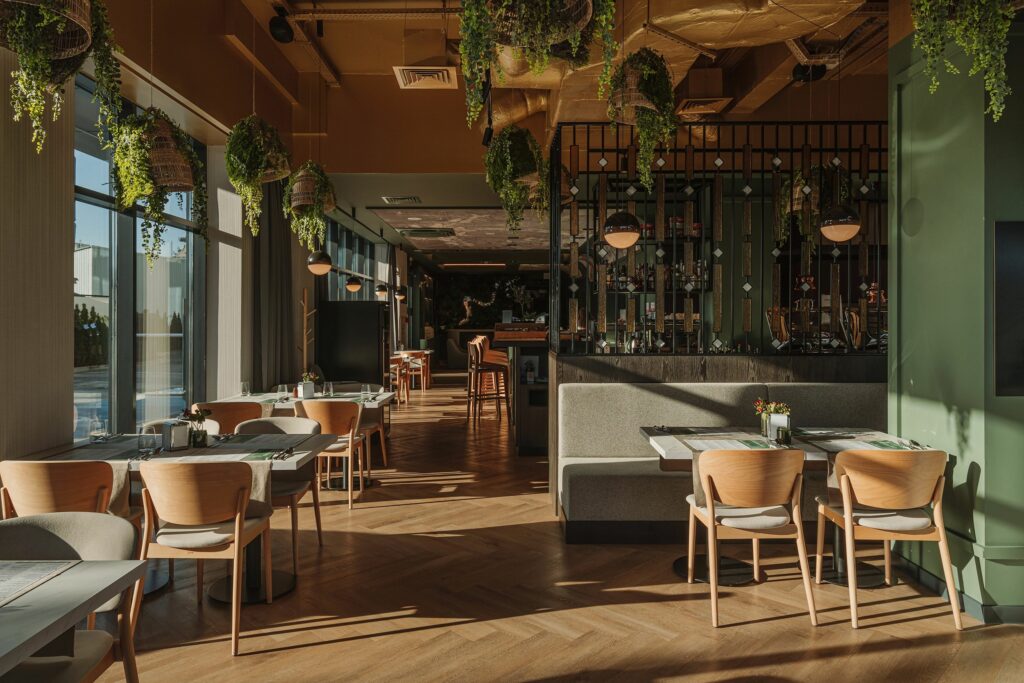 MIXD, the interior design agency behind the Mercure Bialystok hotel, is known for its commitment to experience design and innovative projects worldwide. They have a remarkable track record of working with both prominent brands and boutique interiors. Their accolades, including the prestigious LIV Hospitality Design Awards, reflect their dedication to excellence in design.