Tina Norden is an interior designer and architect with a diverse portfolio stretching across many contexts and continents, from hotel and restaurant design to high-end residential. She studied architecture at Westminster before joining Conran and Partners in 1997, completing her MA in Architecture & Interiors at the Royal College of Art in 2000. Tina is now a Partner at Conran and Partners firm and has joined the LIV Hospitality Design Awards jury panel.
Could you tell us a little about yourself? What inspired your love for architecture and interior design?
Brought up in Hamburg, Germany, I wanted to either become an architect or a diplomat – little did I know that my career in design would eventually neatly encompass both!
Part of the attraction of a diplomatic career was travel and getting to know other cultures and countries – something I have been fortunate to do in spades as an architect. And dealing with clients and consultant teams definitely requires refined diplomatic skills!
Growing up, we travelled a lot in Europe with our parents, taking in the magical architecture of the great cities across the continent, so the seeds were sown for an ever-growing interest in cities, buildings and space.
My father was a landscape architect so the design genes are most definitely there – I grew up going to the site with him, holding the measuring tape and sitting in his office scribbling on his drawings. As it turned out my green thumbs were not as developed as his so bricks and mortar seemed the better option.
Moving to London started the biggest love affair of my life – with one of the world's great cities. I fell for London on a school trip and never looked back. As soon as I had graduated with A-levels, my bags were packed for a year out in the city – which turned into over two decades and counting!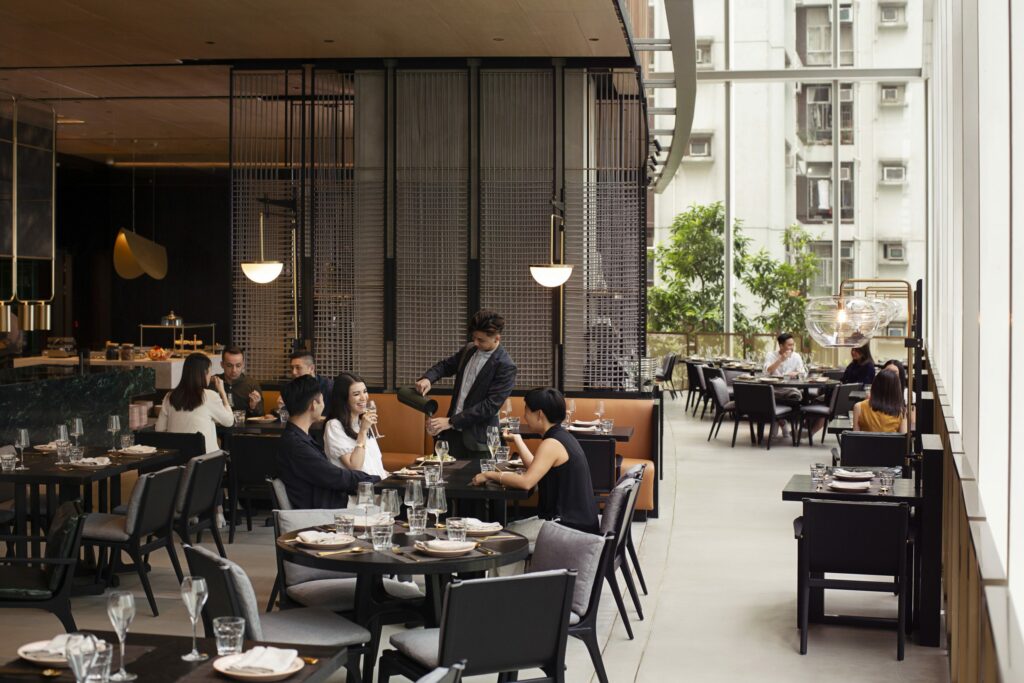 What was your background prior to working for Conran and Partners?
After deciding to stay in London, my journey into architecture started with a BA at Westminster University. During this time, I spent a summer working in NYC for a disciple of Marcel Breuer's, Herbert Beckhard, which nearly persuaded me to leave London for the Big Apple!
Experiencing interior architecture and design for the first time in my year out at Conran, I then decided on a Master in Architecture and Interiors at the RCA – sadly no longer a course they offer as it was the perfect combination. Mindblowing in many ways as all of a sudden architecture students were about the least creative in the building – watching in awe the incredible work done by our fellow students in the various design and art disciplines.
Unbelievably, I have pretty much spent my entire career at Conran and Partners, starting as a year-out architecture student all the way through my Masters to becoming a partner a few years ago.
I have always enjoyed the close relationship and crossover between architecture and interiors we have in the studio, which for me is fundamental in creating spaces. I love our team and the creative freedom we have in our design work so there was never a need to go elsewhere!
What is your main priority when starting projects? Is there something that is fundamental to your practice – your philosophy and your process?
We always start our company introduction with a quote about creating stories and with our founder Terence Conran's principle that design should improve the quality of peoples' life.
Our projects are always concept-driven, based on research, the context and importantly the people using the building. From this investigative foundation, we come up with a unique concept approach for the project that informs the design direction, material choices and decisions made throughout the project.
We believe in bringing the architecture and interiors together, no matter what aspect of a project we are responsible for, ensuring that the spaces are optimized and work for the end user. Spatial consideration and manipulation are a key part of that, in particular in interior design – we love an interesting and thought-through section!
What can you tell us about your ongoing projects?
The next project is always my favourite – and that is not just a flippant comment to a new client. Getting excited about the new challenge, being able to bring experience from previous projects to the next one and starting with the (now proverbial) blank sheet of paper are key to keeping us creative.
We have a number of great projects on the drawing board, from a new Park Hyatt in PRC to a boutique hotel renovation in Prague and a number of residential developments in the UK and South East Asia so are looking forward to how they will develop!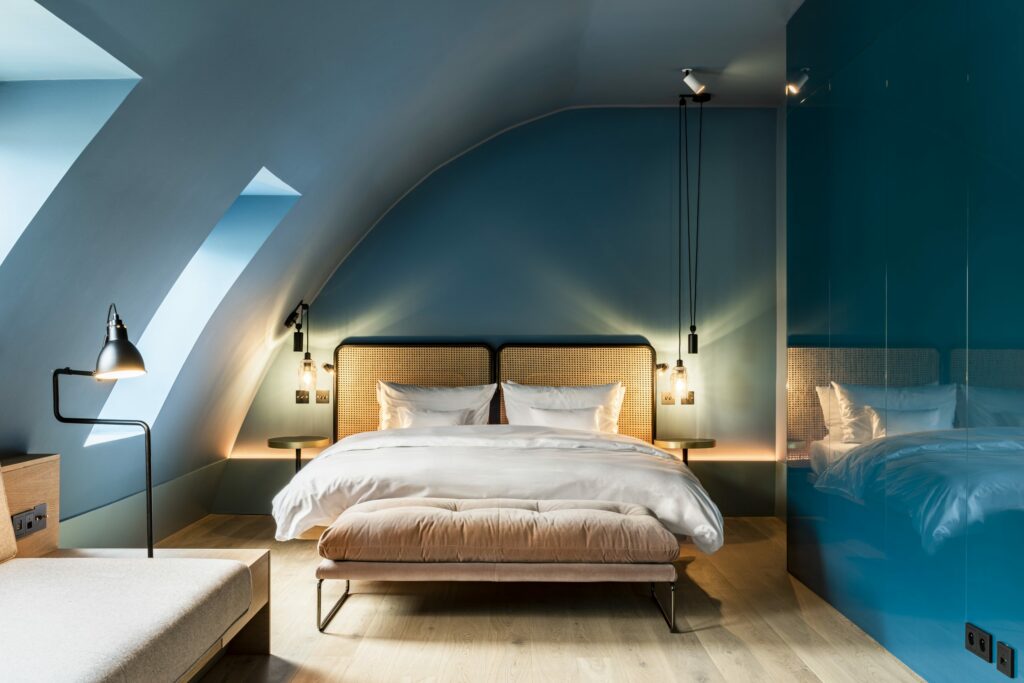 Have you noticed any particular recent trends in Interior Design or Architecture?
The notion of trends in architecture and design worries me as we design for timelessness rather than trends – style rather than fashion. Of course, in the age of the internet, none of us work in a vacuum of pure inspiration and no doubt in particular in interior design we are inspired by what happens around us.
However, it is important to filter this and view it through the lens of a particular project and the concept for this to ensure that it actually can form part of the story and make sense in this context. There are, however, a number of more overarching themes that have been around for some time and a growing stronger. Sustainability is the key one, fundamental in an industry that counts as one of the greatest polluters.
A sense of place, a design that is specific to its site and location is another pervading theme that has been at the forefront for us designers and clients. Multifunctional spaces are another hot topic and the key is always to ensure these spaces work for the users in many ways whilst still having a distinct personality.
Which architect most influences your work or your work habits?
Starting with my first architecture professor, Alan Cunningham, who was a true modernist, I have always admired this style and its protagonists. The principle of form following function, of considering the human body and experience has been a thread throughout my career. Whilst I love Mies and Corbusier, my personal favourites are the architects that have developed a softer, more human version of modernism with a distinct sense of place – Kahn, Barragan, and Bawa stand out for me.
More contemporary inspirations are Kerri Hill, who mastered restraint and knew how to manipulate space and landscape, Neri + Hu who produce absolutely stunning and thoughtful work, and not to forget my Masters's tutor David Adjaye. As a huge fan of Californian modernism, I would love the career of Marmol Radziner – they have created such beautiful houses and are masters in reinvention and bringing modernist pieces back to life.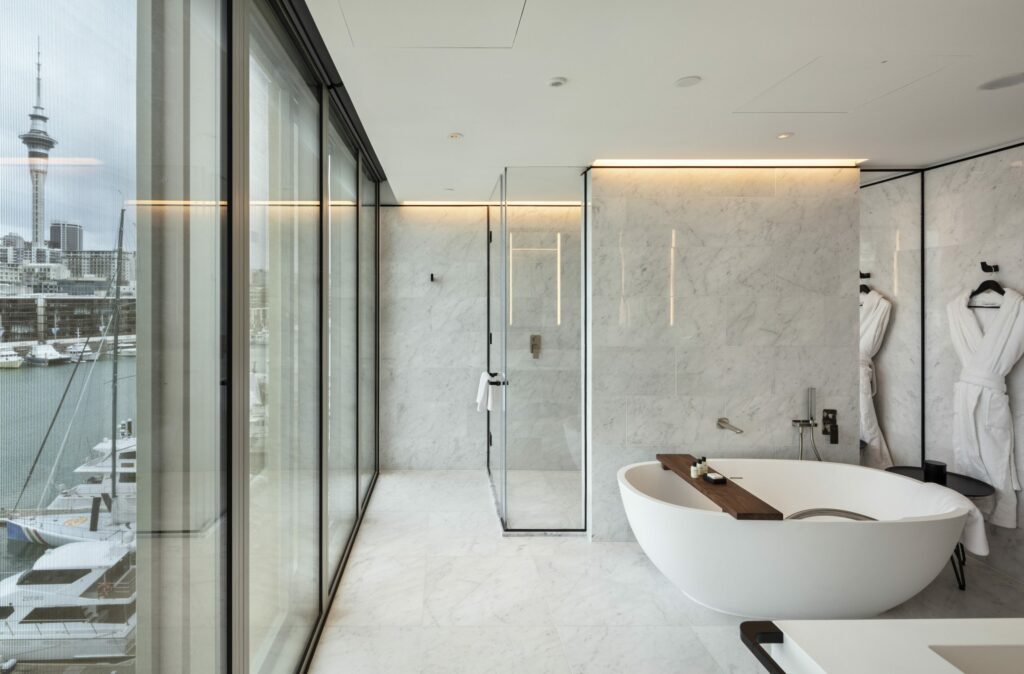 What are your passions outside of the design world?
Travel is probably my biggest passion and I am very fortunate that (pandemics permitting) aside from leisure travel my work has taken me all over the globe. Experiencing different cultures, meeting interesting people, different viewpoints, food, and habits – all of that fascinates me endlessly. And, of course, I specialize in hospitality design so experiencing new hotels is basically homework!
Food is very much part of that too and we never miss an opportunity to check out a new restaurant or cuisine. We also love contemporary art and visit galleries and museums wherever we go and London has some incredible ones that are on constant rotation.
Film is another passion – ideally on a large screen or on a long flight. There is something about shutting out the world for a couple of hours that is absolutely magical. Finally, jewellery – both collecting interesting and unusual pieces (I never leave the house without a fabulous necklace!) but also dabbling in making my own. Sadly not something I get near enough time to do!