The renowned architecture and design firm, Lemay, proudly presents its transformative redesign of the iconic Théâtre de Verdure in La Fontaine Park. Originally inaugurated in 1956, this venue has undergone a metamorphosis, now embracing a new, year-round concept that reimagines the synergy between theater and park, man-made structures and nature's beauty. Guided by an inclusive and pluralistic vision, Lemay's visionary project not only amplifies the theater's mission but also reasserts its rich heritage. The result? An inviting, accessible public space that beckons to art and culture enthusiasts.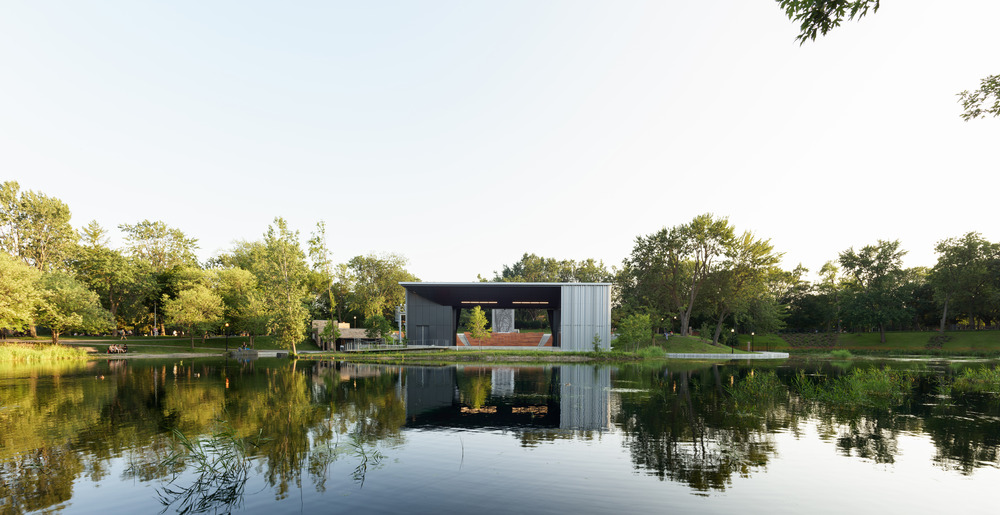 Opening gracefully onto the surrounding landscape, the Théâtre de Verdure's architecture enhances sightlines, ensuring breathtaking views of both the stage and the green surroundings. The outcome is a vibrant, modern, and sustainable public space, offering a dynamic setting for art and culture aficionados to witness cultural performances.
"Intervening on the Théâtre de Verdure was an incredible opportunity to offer its visitors an architectural, landscape, and artistic experience. In an approach where the limits between the two became blurred, the project developed as a vast scenography of the landscape through architecture," explains Eric Pelletier, Senior Partner at Lemay and Lead Designer on the project.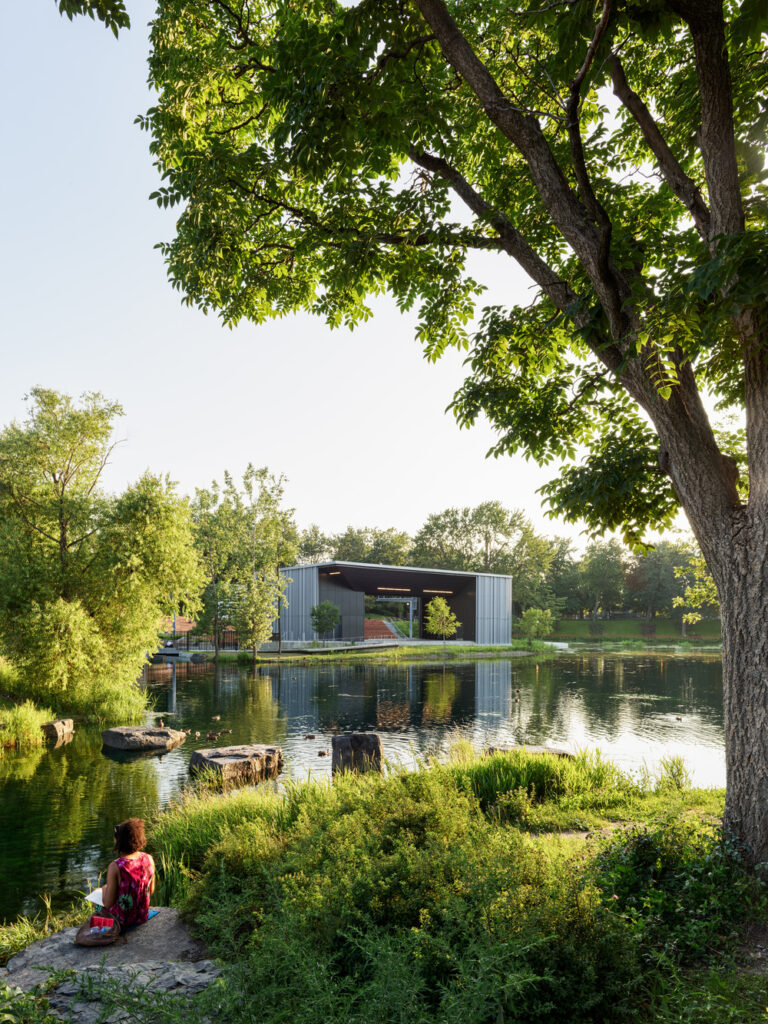 Equipped with state-of-the-art stage infrastructure, the venue is ready to host grand outdoor artistic productions, comfortably accommodating up to 2,500 spectators. They can choose to view from traditional seats or opt for dedicated greenspaces, all while being captivated by the enchanting scenery and the magic unfolding on stage.
"Throughout the project, we were keen to reaffirm the theatre's heritage identity, and we took care to develop new interventions compatible with the memory of the site," explains Marie-Ève Parent, Associate and Discipline Director in Landscape Architecture at Lemay.
To ensure round-the-clock accessibility, Lemay introduced new entrances and extended the pedestrian pathways encircling the basin. By preserving the lush canopy and introducing low vegetative cover, they've artfully framed new perspectives that showcase the theater and its symbiotic relationship with the surrounding park.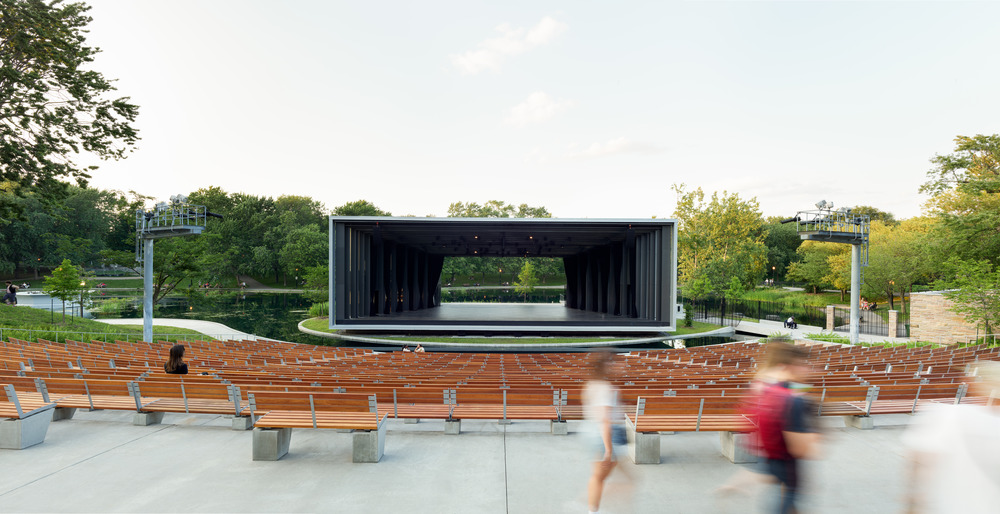 Adhering to Lemay's sustainable NET POSITIVE™ framework, the project minimizes its environmental footprint. Virtually all spaces have been designed to connect with the outdoors, including the green room, which extends gracefully over the pond. The team kept interventions to a minimum, prioritizing the expansion of vegetative cover and harmonious integration with the landscape. Local materials, such as native Canadian Douglas fir, were favored over exotic options like Brazilian ipe, aligning with their commitment to sustainability.
This emblematic site, long cherished as a cultural hub, has hosted countless free shows over the years. As of this year, artists from various disciplines are gracing its stage once again, offering a celebratory calendar of free performances spanning dance, orchestral symphonies, theater productions, and captivating circus feats.
Photo credit: Adrien Williams