Comfortability and a good design are something we all look for in a pair of sneakers. The design of our sneakers would most likely impact our whole wardrobe in an attempt to match them perfectly with any single item we have. Yet, there is so much more to the product design than just aesthetics. The comfortability of the sneakers is the other key factor that usually makes us prefer one brand over another. And yet, in order to choose the perfect pair, we have to know what are going to use the shoes for – whether that would be running, walking, skateboarding, or some type of sport requiring a specific pair. This post would give you a brief overview of the latest creative innovations in the sneaker industry by emerging designers who have become winners at the FIT Sport Design Awards.
361° CENTAURI
361° CENTAURI is a great example when it comes to running shoes. Designed for running on hard surfaces in mind, it provides every runner with lightweight cushioning, durability, and ventilation. Allen Heish, the lead designer, of this stylish pair uses a specific type of foam that returns back to its natural state faster than normal, allowing for a softer underfoot feel. Furthermore, the ENGAGE° foam is produced from recycled CO2 rather than the traditional chemical reactions used in other foams. Created to utilize comfortability, the product design uses different technologies such as a pressure-free tongue that removes the pressure and stress from the top of the foot.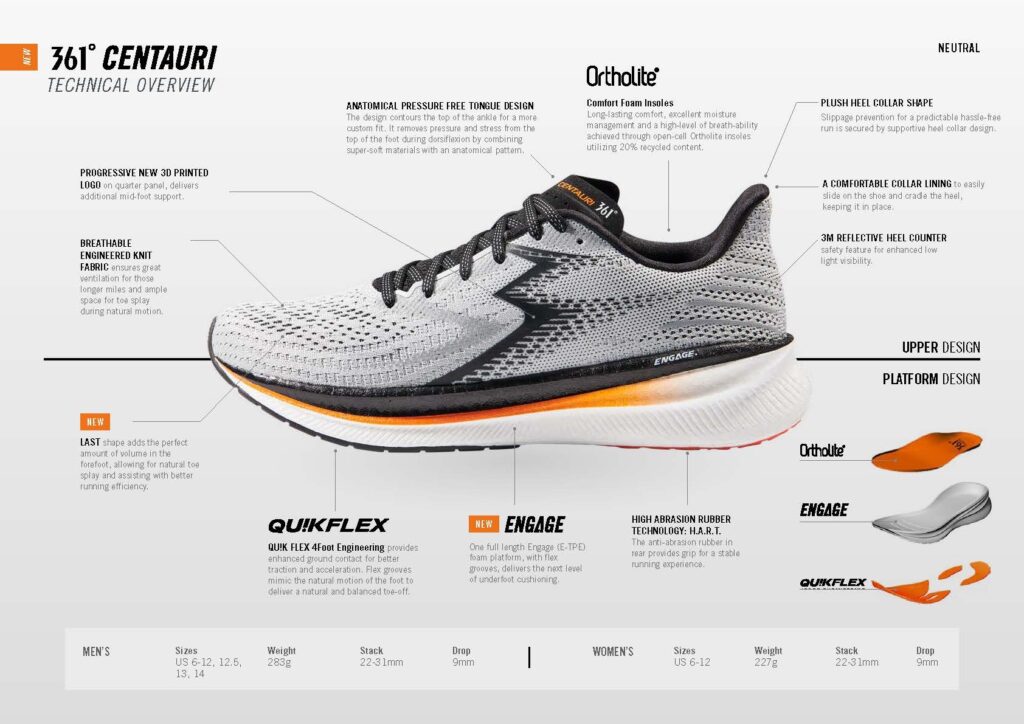 Utility
Recent emerging design trends have shown that less is more. Utility's athleisure concepts are what this means. It consists of five components that can be assembled and disassembled easily. What makes this sneaker a state of innovation in the fashion design is their single 3D knitted upper peace made from recycled low-melt polyester. This means that it can be molded to conform to any shape allowing users to have their own foot shape scanned. The production is also extremely sustainable because 3D knitting reduces material waste and the foam used for the soles consists of nitrogen-infused pellets, which use nitrogen derived from agricultural sources.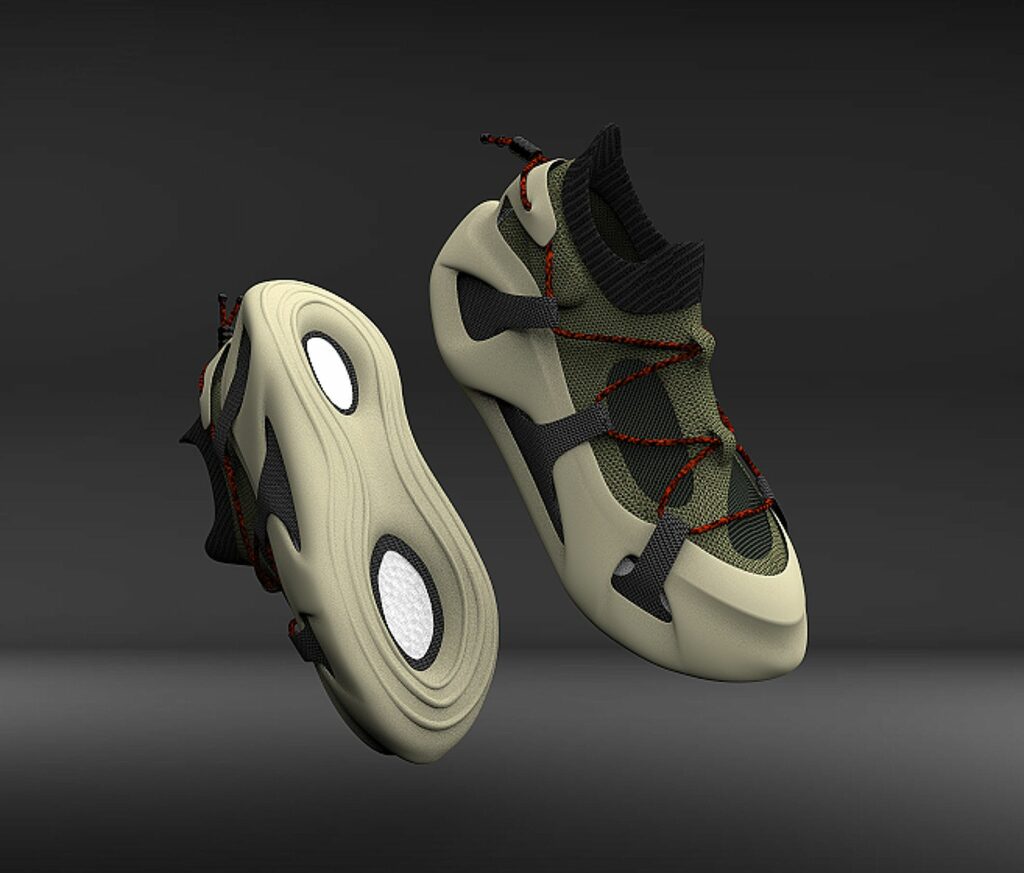 160X 3.0 PRO
Xing Kou's design abilities shine in this pair of professional racing shoes for marathons because of the color palette intertwined with innovation in the fabric and structure design. What makes them a state of the art is not only the product design but also their cushioning capabilities, which relieve muscle fatigue. In addition to this, the heel is equipped with thickened foam and two fixed carbon plates to stabilize and protect ankles during exercise.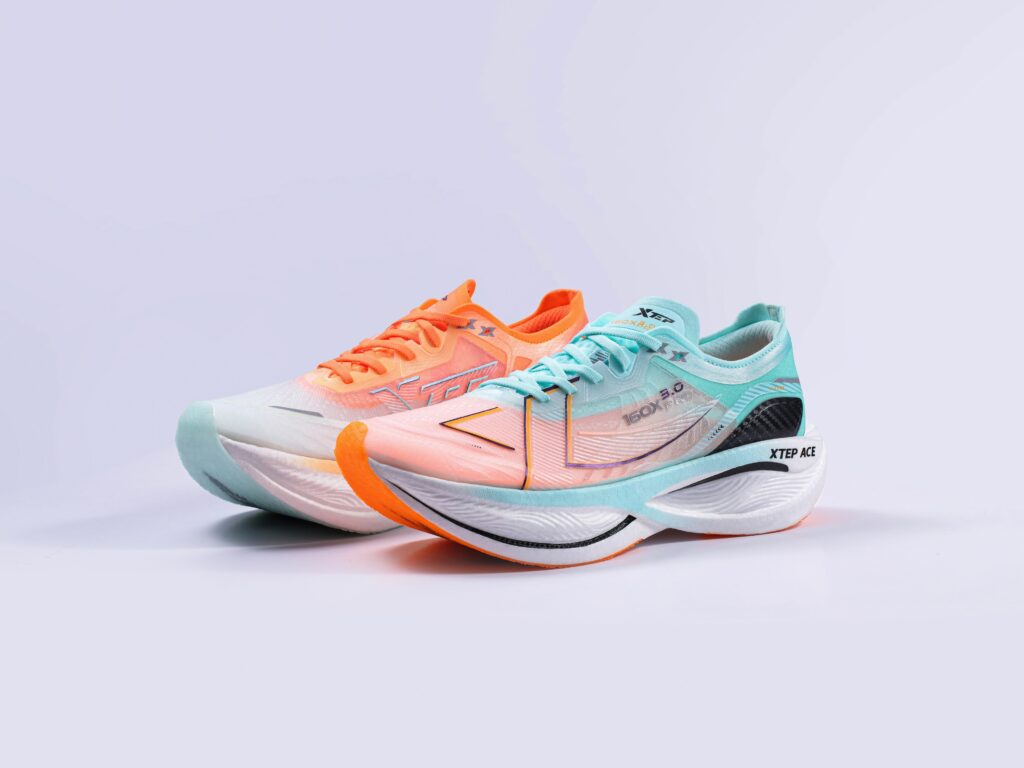 VECTIV
VECTIV is one of the first in the sneaker industry the production of full-length carbon fiber plates for trail running footwear. Running shoes have surely proven that they are not make an easy choice and a pair that is heaven for some could be somebody else's hell. Yet, Jean-Marc Djian has shown his creativity by creating this pair in collaboration with The North Face, which has won the award for Sports Equipment Design.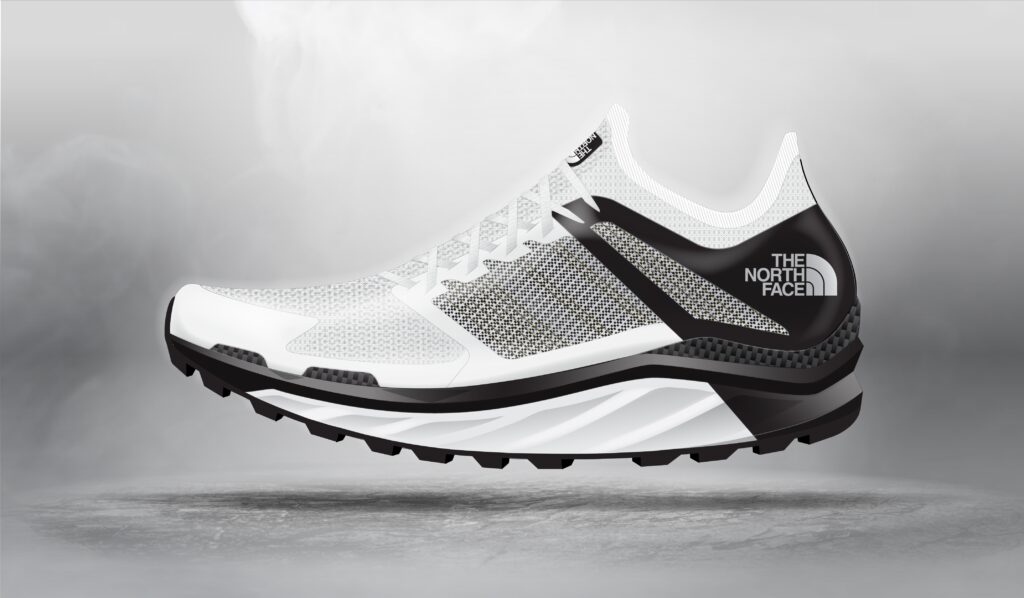 Zest – Running shoes for people with cerebral palsy
Cerebral palsy is a very common disease and yet there is a lack of shoes for people suffering from it. There are so many disadvantages to what the current market offers. For instance, slip-on shoes could be unsuitable because they don't hold the foot well enough. Zest has decided to take the matter into its own hands and create something unique. Their shoes are suitable for running while at the same time emphasizing comfort. Wearing them is easy and quick because traditional shoelaces are replaced and the user can still make adjustments. Because of Zest's innovations, namely 3D knit and 3D print, any pair can be customized based on the physical abilities of the person.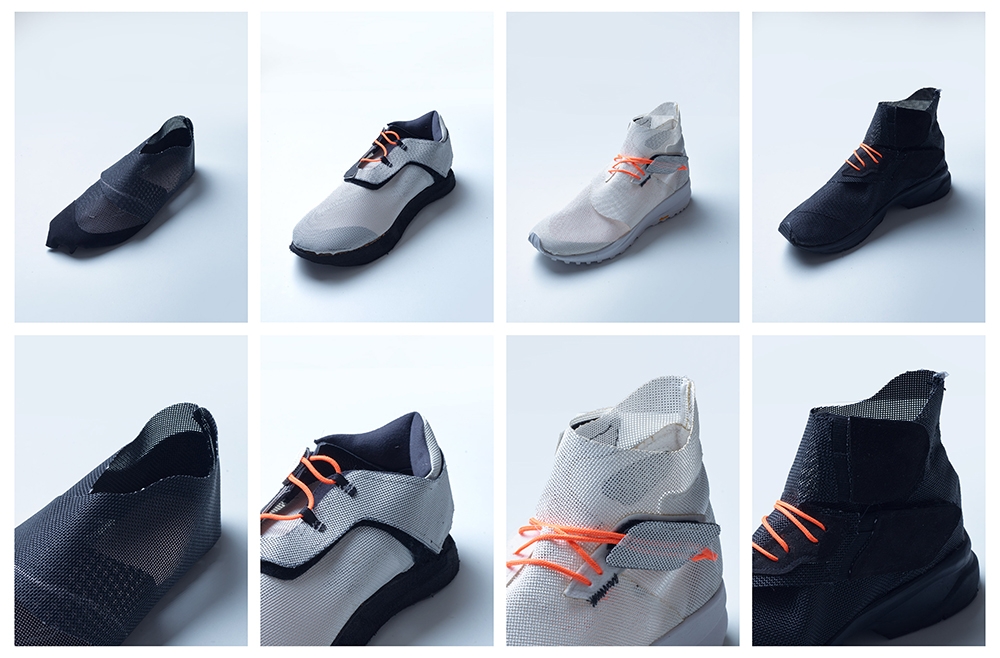 Conclusion
Design is omnipresent in our lives regardless of whether we notice it or not. Yet, despite being in the 21st century we sometimes forget the need for innovation and new designs that push the boundaries of what we're used to. Emerging designers certainly can dictate new trends in the sneaker industry because they see what we as consumers need in terms of comfortability and durability. Getting out of our comfort zones and tapping into the world of the new, the innovative and the unknown is something that requires patience. And these people have achieved exactly this, they have gotten out of all comfort zones to equip us with something that is beyond the trivial but at the same time is trendy, comfortable, and durable.