Meet the Atacama chair, a project by Borja Gomendio, a student of Product Design at UDIT, the University of Design and Technology. This exceptional piece of furniture combines the robustness of iron with the delicate touch of macrame thread, inspired by the formidable Atacama Desert.
The Atacama chair is a modern work of art that doesn't just catch your eye; it also offers comfort and functionality. It features a discreet compartment at the bottom, providing a practical hidden space.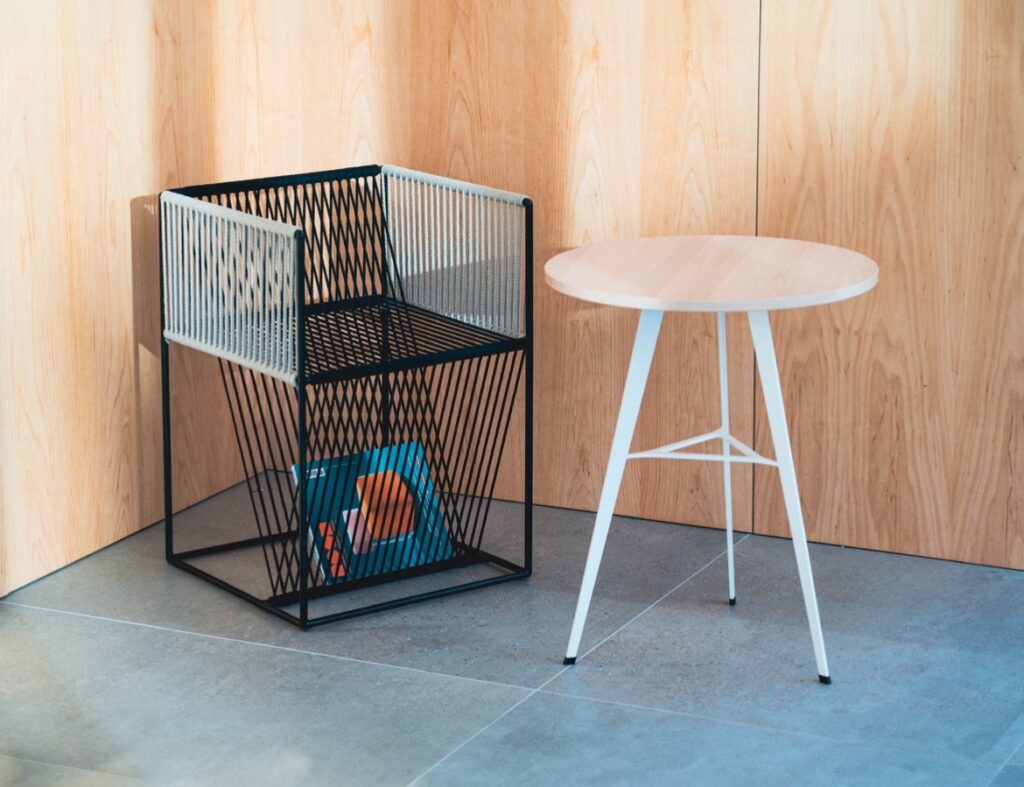 Chairs are usually seen as purely functional items, but they don't have to sacrifice aesthetics for their purpose. The Atacama chair's design is both minimalistic and elegant, with clean lines that make it the center of attention. The blend of steel and braided yarn creates a striking contrast of materials, adding to its visual appeal.
The chair's frame is built with rust-resistant lacquered steel tubes, ensuring its durability even in outdoor settings. The welding technique used conceals the seams, giving the chair a modern and elegant look.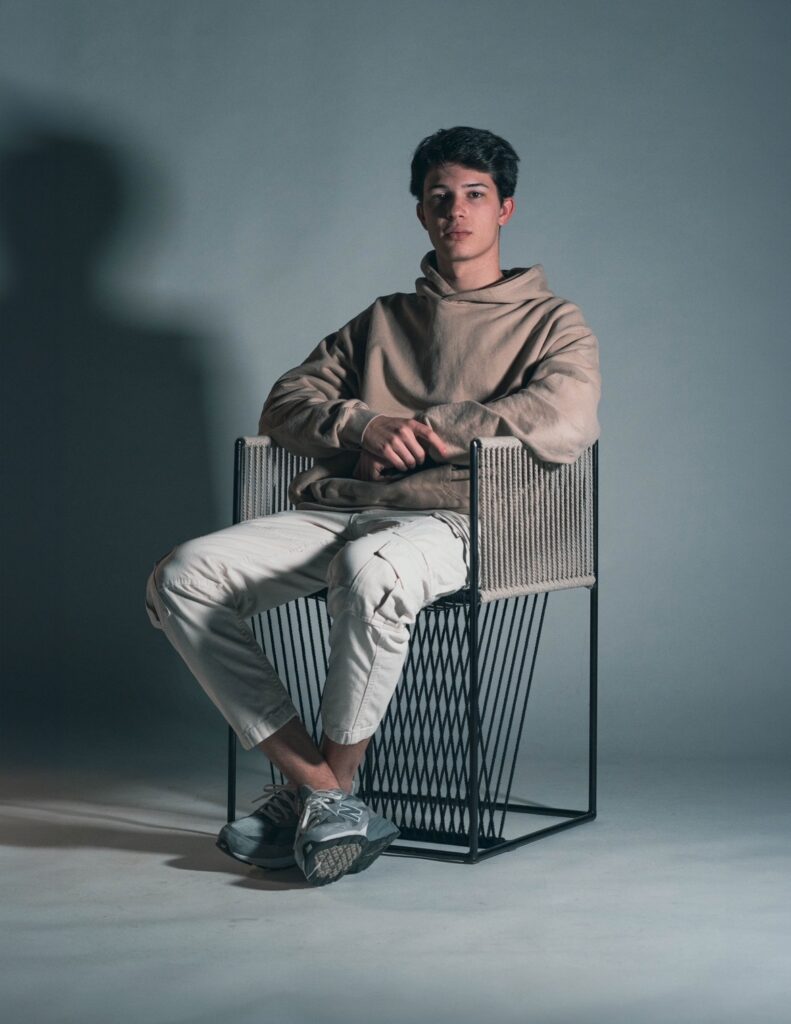 The seat and back of the chair are covered in hand-woven braided thread, offering a textured surface that can be customized with various color options. It also includes a built-in drawer, perfect for storing items like magazines or books while maintaining the chair's elegant aesthetics.
Versatility is a hallmark of the Atacama chair. Its minimalist design, high-quality construction, and functionality make it a great addition to any space. When lit, the chair creates intricate shadow patterns, adding a unique visual dimension.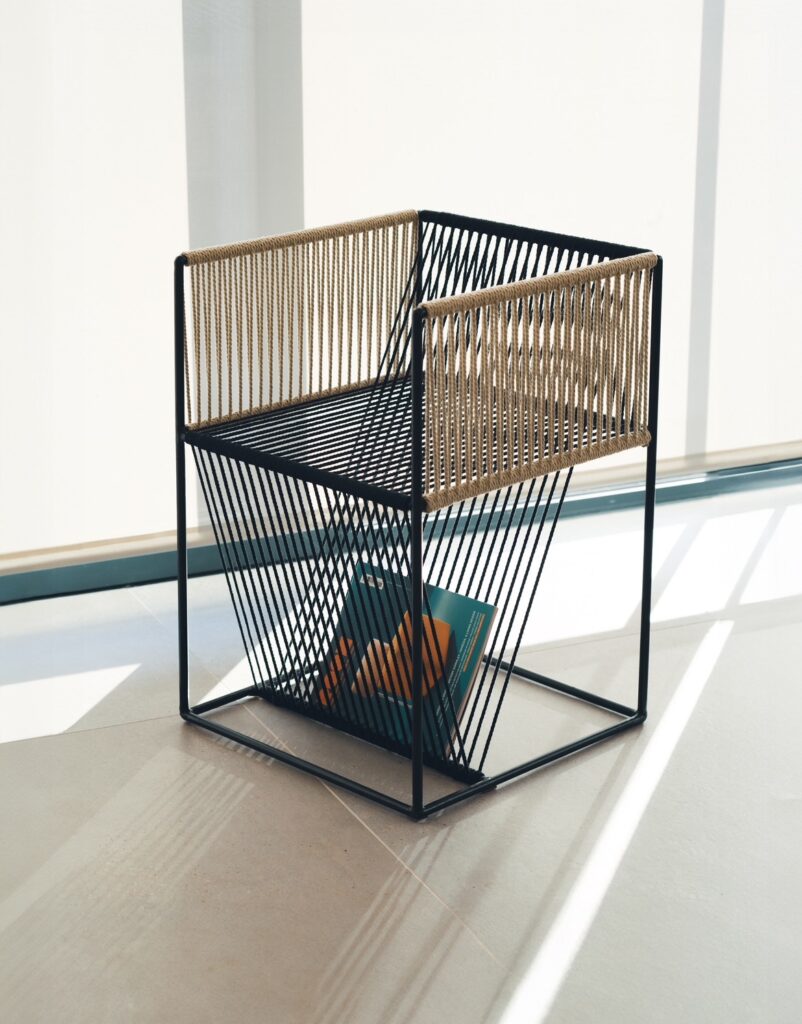 The Atacama chair is a versatile piece that can grace any living room or be the life of the party. With its combination of modern craftsmanship, style, and practicality, it's a must-have for those looking for a unique and functional seating solution.