Niamh Barry is an Irish lighting designer with a passion for fiery lights. From amber flame colours and her own self, she designed the LIT Awards 2020 winner Product of the Year, Artist's Hand. In a conversation with D5, Barry tells us all about her passion for light and gives us a glimpse of her genius.
Could you tell us a little about yourself?  
I live and work in Ireland.
How did you discover your passion for Lighting Product Design?
I have always been obsessed with flames and the drive to emulate the glow of an open flame and incorporate it in my work has been a lifelong passion.
I would describe my work more at the sculpture end of the spectrum and so the passion has come from a visceral and intuitive place.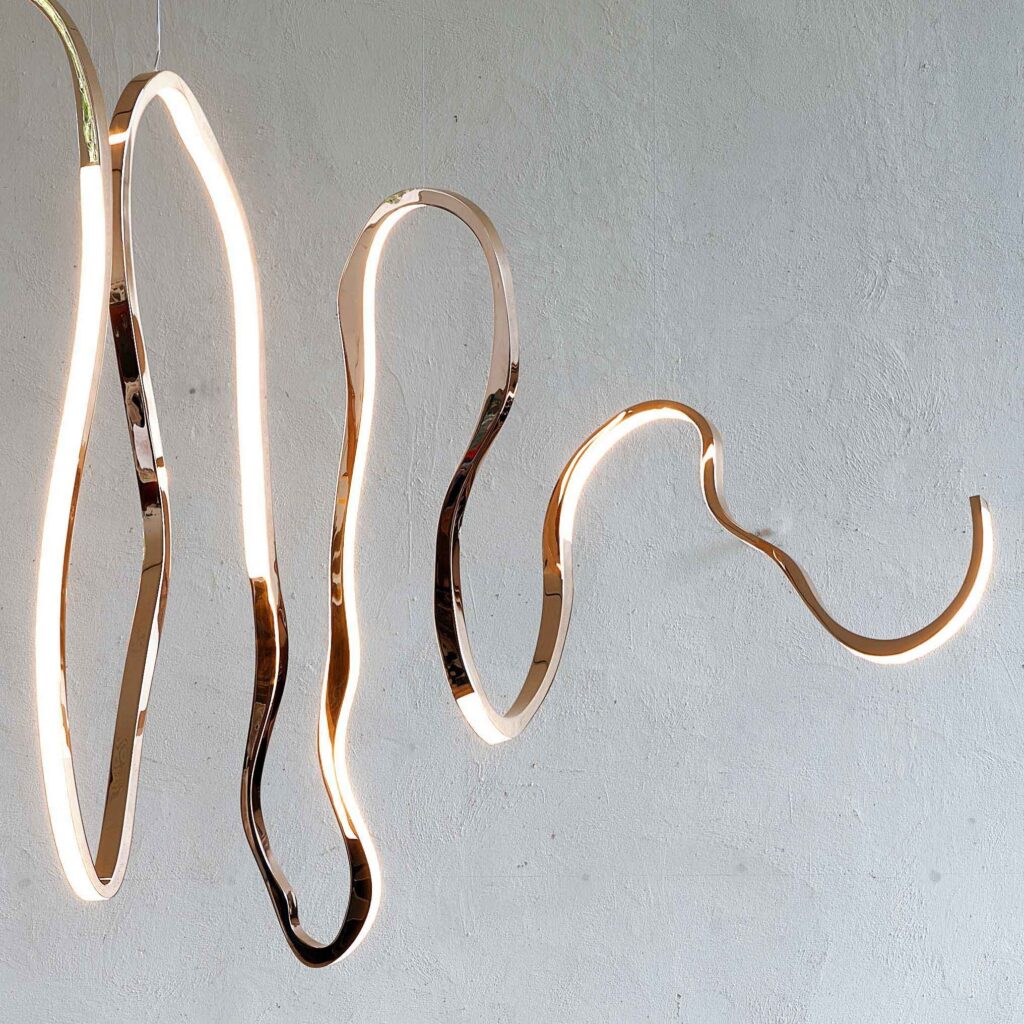 Your winning project is the Artist's Hand. Can you please explain to us, what was your creative journey?
This is a further exploration into my 'edge-lit' pieces which I first started making in the '90s using Incandescent lamps. The innovation of LED technology allowed me to in a more artistic way 'draw with light'.
The Artist's Hand is literally a drawing of me translated directly into a 3d bronze and light sculpture.
In general, as a Lighting Product designer and artist, where is your inspiration from?
This can come from anywhere: a could floating by, a bronze age artefact, a bone… The human form is a repeated source of inspiration and then there is always space itself, which can speak to me and dictate the piece I might end up creating for it.
What does it mean to you to win the LIT 2020 Lighting Product Design of the Year prize?
Of course, I am delighted to have recognition for my piece Artist's Hand, but to be recognized by my peers is especially nice and I hope that I would inspire others to 'speak their truth', and make the work for themselves and not others – then success will follow.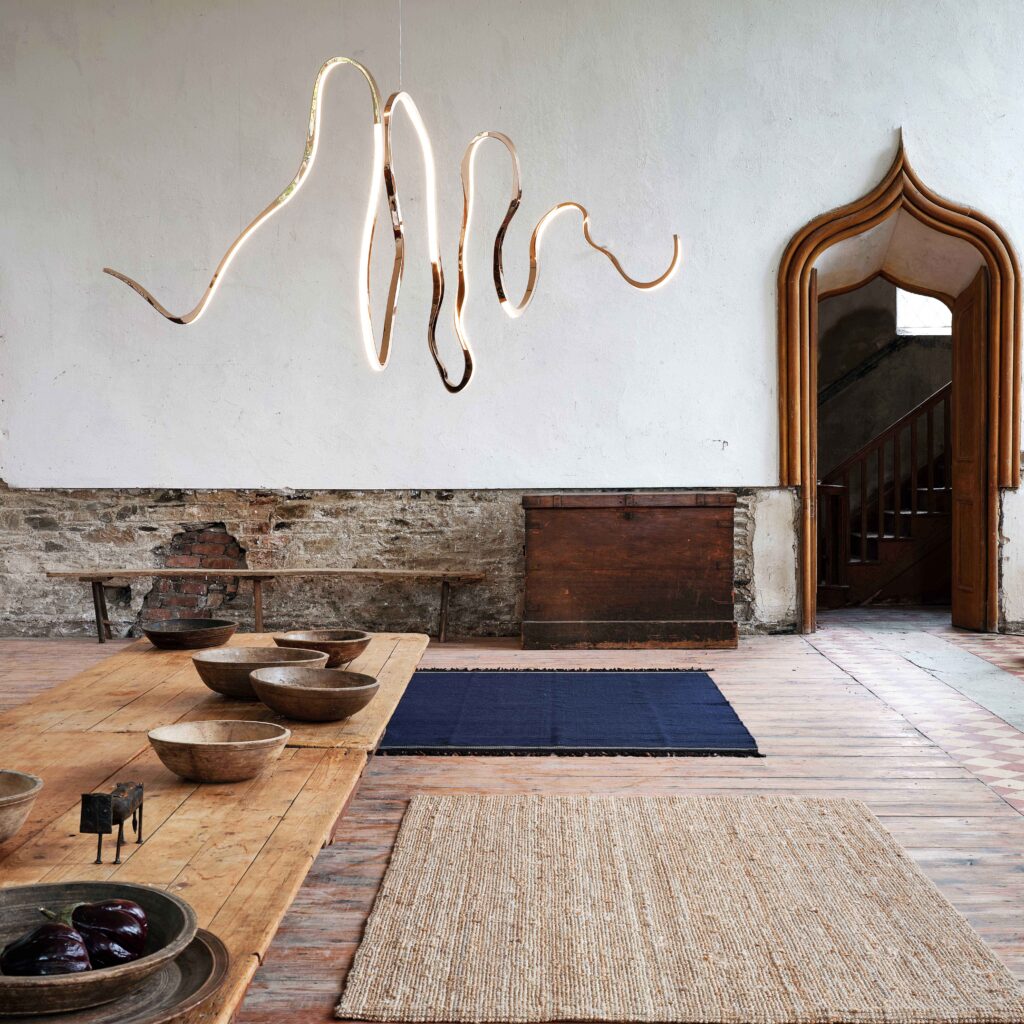 What are you working on at the moment, and do you have any upcoming projects or collaborations that you're able to tell us about?
I am working on the largest commission of my career, a 12-meter-long piece that I am very excited to see realized. This will take me and my team in the region of 2000 hours to make in our studio, so truly monumental work.
What would be your best advice to Emerging Lighting Product Designers?
As I said above, make work for yourself, don't follow trends and have integrity in what you do every day.
Last, what makes light magical to you?
The warm amber glow of a naked flame is immensely mesmerizing and has held a lifelong fascination for me. In every piece that I make I try to emulate this warm amber glow.