The architectural team of WindsorPatania has unveiled their latest visionary project, the Extended Reality Lab (XR Lab), designed to redefine the future of education. This innovative endeavor, created for the Eastern Colleges Group, is set to reshape the educational landscape and provide students with an unparalleled learning environment.
The XR Lab comprises four distinct areas: an Immersion Lab, a Collaboration Theatre, a Green Room, and a Conference Room. These facilities prioritize adaptability and flexibility, keeping pace with the ever-evolving technological and educational demands of our time.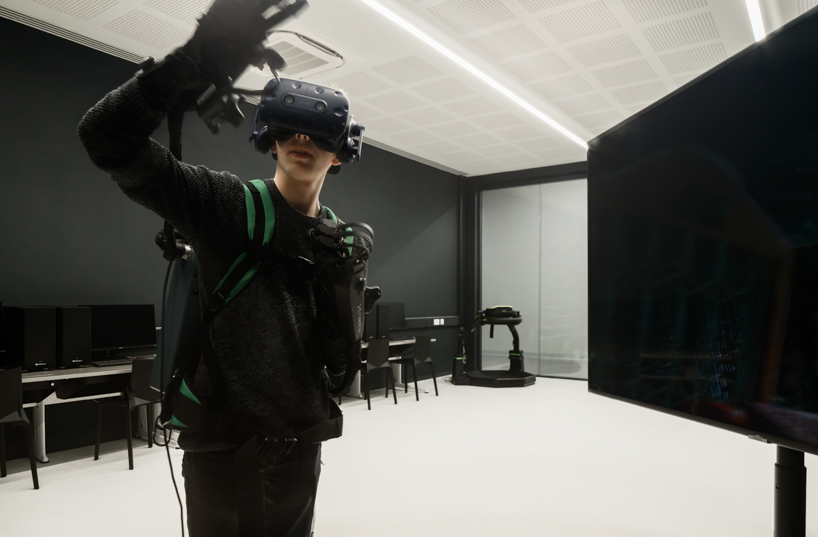 Embracing the Future with XR Technology
At the core of this pioneering educational environment lies an integration of AI-powered technologies, including Virtual Reality (VR), Augmented Reality (AR), and Mixed Reality, creating a next-generation teaching and learning experience. WindsorPatania's tech-forward approach aims to enhance learning outcomes by fostering innovation and attracting a diverse student body.
The interiors of XR Lab are equipped with advanced cameras and microphones, fostering an all-encompassing interactive educational experience. The Lecture Theatre, a centerpiece of the XR Lab, features wall-to-wall screens, rear screens for virtual guest hosting, a motion capture system, immersive sound, video capabilities, and 62 VR headsets adorning the side walls. The flexible "tables set-up" encourages real-life interactions among students, promoting a culture of teamwork within this high-tech learning environment.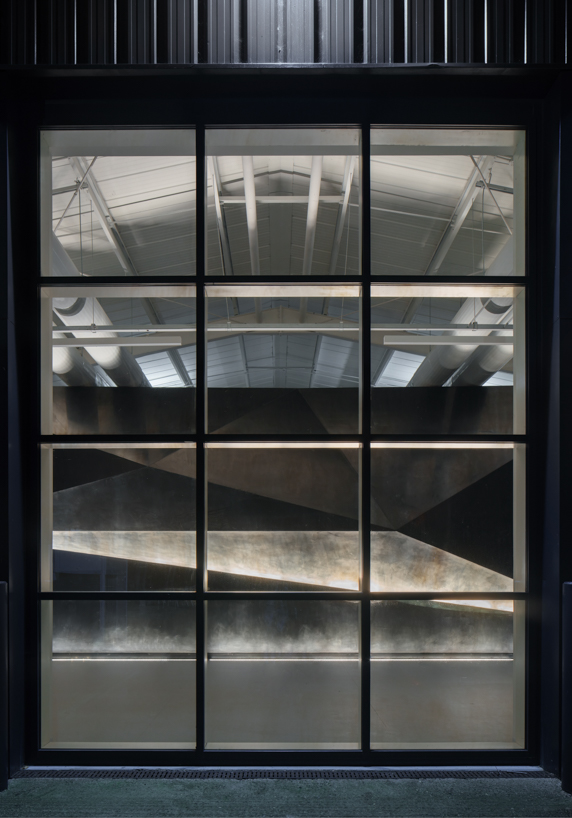 Sustainable Transformation: A Pod-Shaped Energy-Efficient Design
XR Lab is a retrofit of a building structure formerly used as a workshop by engineering students. Before its transformation, the building sported an outdated light grey finish and a large opening blocked by a roller shutter. Architects WindsorPatania's extensive renovation efforts removed the roller shutter and replaced it with a curtain wall to harness natural light within the hangar. This strategic design choice localized thermal insulation to the pod, making it the primary thermal envelope and minimizing the need for thermal insulation throughout the entire space. Sustainable architectural lighting by PHOS further contributes to the lab's low-energy design.
The exterior of XR Lab is clad in a high-spec, sustainable luxury polished plaster by Armourcoat, lending the building a futuristic aesthetic. Giovanni Patania, Architect Co-Director of WindsorPatania, explains, "The architecture embodies the function of the building, creating a connection with virtual environments while inspiring the next generation of students."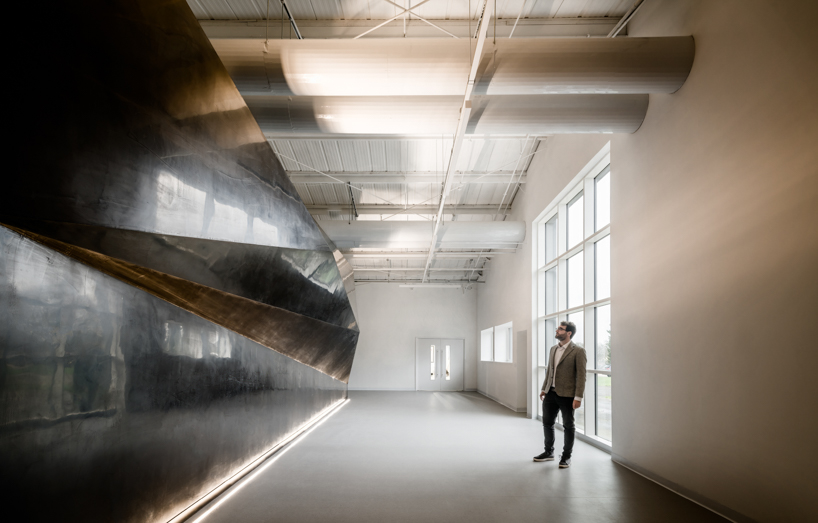 Catalyzing Innovation and Collaboration
Beyond its technological wonders, XR Lab aims to have a profound social impact. By driving innovation across the College Group's education programs and fostering collaboration with local businesses and organizations, XR Lab opens doors to exceptional opportunities for the local community.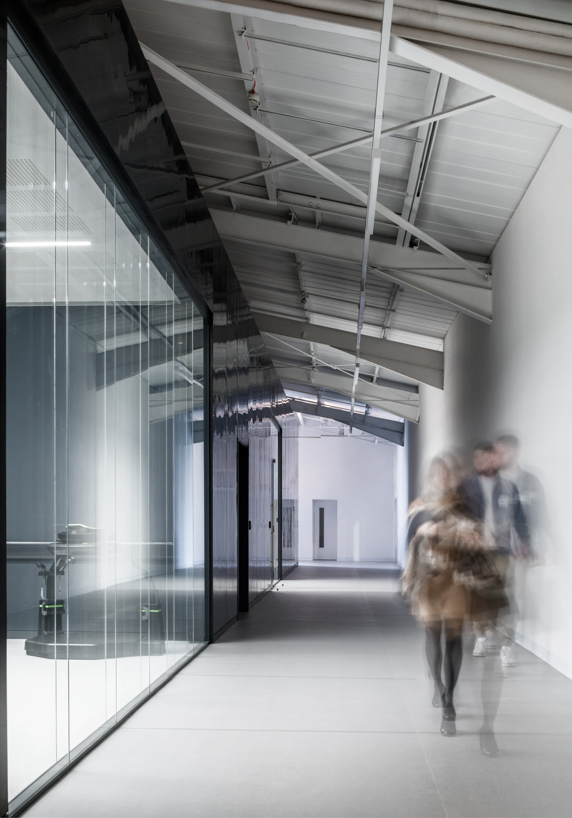 Richard Stevenson, Group Director of Operations at Eastern Colleges Group, aptly sums up XR Lab's mission: "XR Lab is a catalyst for groundbreaking ideas, a place to bring students and industry together to explore new ways of working, teaching, and learning."