Clean lines and subtle curves blend harmoniously in the new lounge chair and pouf from the Inland collection, which gracefully balances Italian flair with Scandinavian minimalism.
Designed by Torbjørn Anderssen and Espen Voll, the Inland series presents an architectural framework that prioritizes comfort while maintaining impeccable style. Originally introduced as a two and three-seater sofa, the Inland series has now expanded to encompass an elegant lounge chair and a versatile pouf. Both these additions echo the original design's inviting curves and feature a steel-footed base that creates the illusion of floating.
The self-contained shape of the Inland lounge chair pays homage to classic midcentury lounge pieces from the designers' native Norway. Simultaneously, the plush cushion interior draws inspiration from Italian design principles. The outcome is a chic chair that seamlessly promotes relaxation and comfort.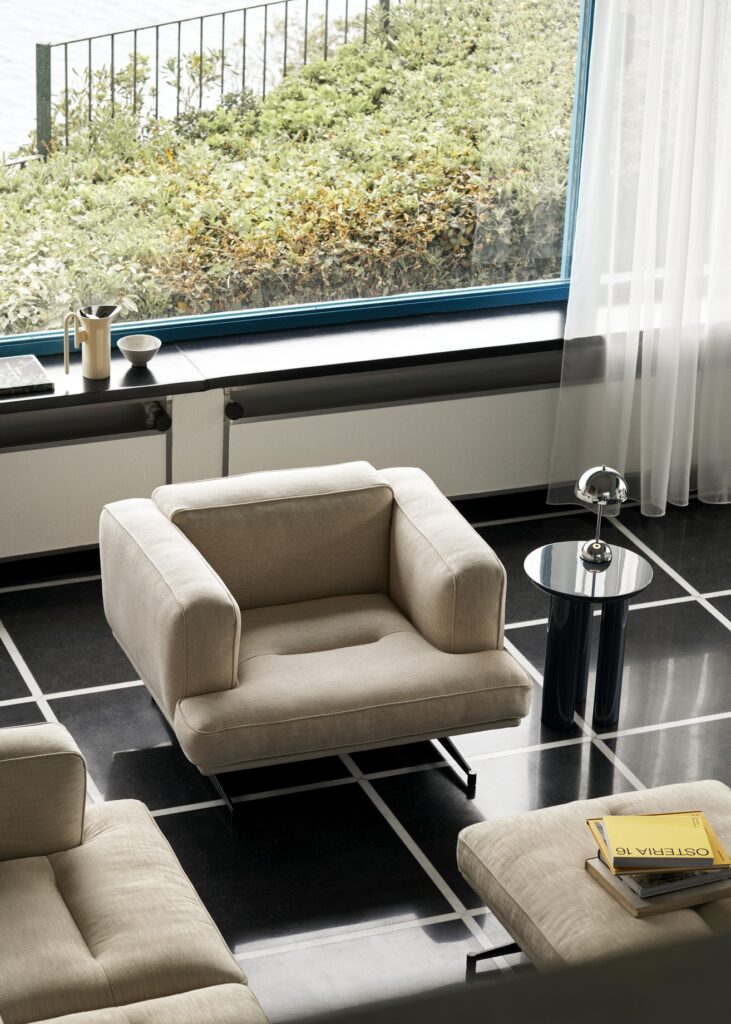 The introduction of the pouf adds an additional layer to the collection. The option to recline and elevate your legs enhances the visual impact of the floating silhouette. The pouf can be used as an extension of the Inland sofa, resembling a chaise lounge, or as an extra seat when needed. Its shape and size also position it as a practical substitute for a coffee table, simply by placing a tray on top.
"The Inland collection is a lifted installation of comfort hovering above the floor," explains Voll of their creation, "while the delicate steel leg base allows for an unobstructed flow of space."
Whether arranged as a trio in settings such as hotel lobbies or offices, or mixed and matched to complement various home interior styles, the Inland series guarantees an immediate sense of comfort and relaxation, thanks to the generous seating depth it offers.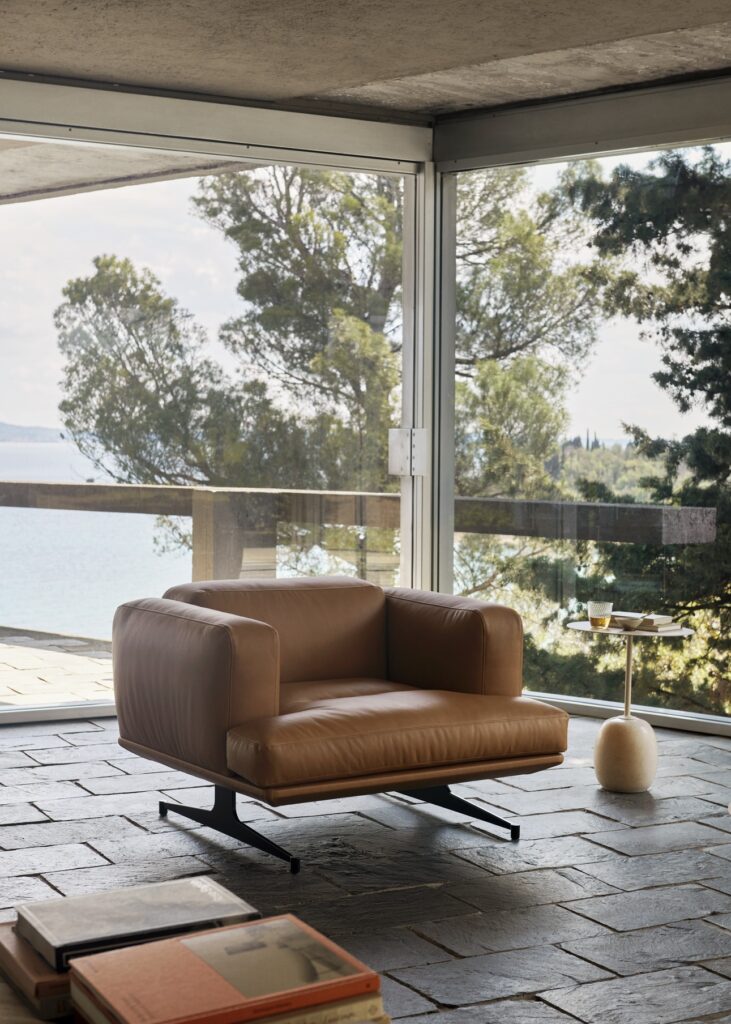 The Inland lounge chair and pouf come in a range of upholstery options, spanning from classic leather and contemporary linen to cozy and inviting wool. The legs are available in warm black powder-coated steel, as well as a new polished variation.
Since founding Anderssen & Voll in 2009, the creative duo based in Oslo has solidified Norway's presence on the global design stage. Their work in furniture, lighting, and home accessories has earned them numerous awards, including the prestigious Wallpaper* Design Awards.