The Hard Rock Hotel Budapest has undergone a remarkable transformation, seamlessly blending classic aesthetics with modern sustainability and innovative design. The focal point of this transformation is the striking copper facade crowning the roof, which not only enhances the building's contemporary appeal but also underscores a critical issue of our times: sustainability and the recycling of building elements. Designed through parametric techniques, this cutting-edge project reimagines the coexistence of architecture and design while challenging conventional notions of waste.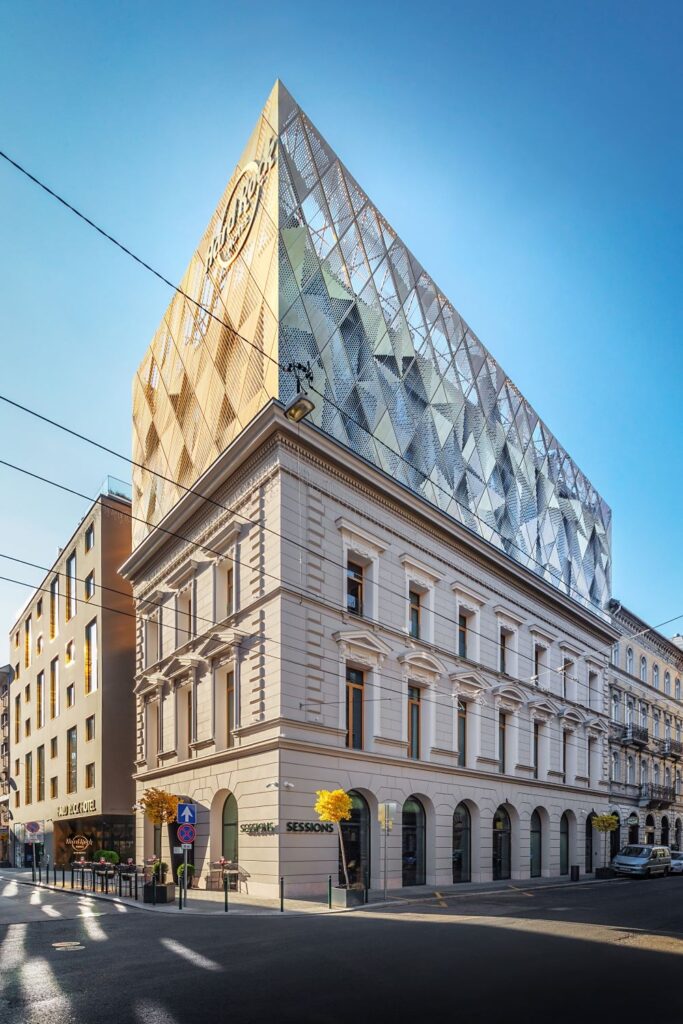 During the work on the project, S39 Hybrid Design Ltd. chose a team that put to use every single element. For example, during production molds cut off the metal sheets were regarded as waste. However, from a design point of view, this meant there were reusable materials that later on took the function of partition design elements in the rooms.
S39 Hybrid Design Ltd. is a studio that combines the tools of architecture, object design, and conceptual art. The studio's portfolio comprises special facades, complex exterior and interior design projects, art-centric public spaces, urbanistic projects, objects on an architectural scale, and surfaces for sculptures or statuary. Anna Baróthy and her team wanted to create a harmonious fusion of elegance and innovation developing the cooper façade of the hotel.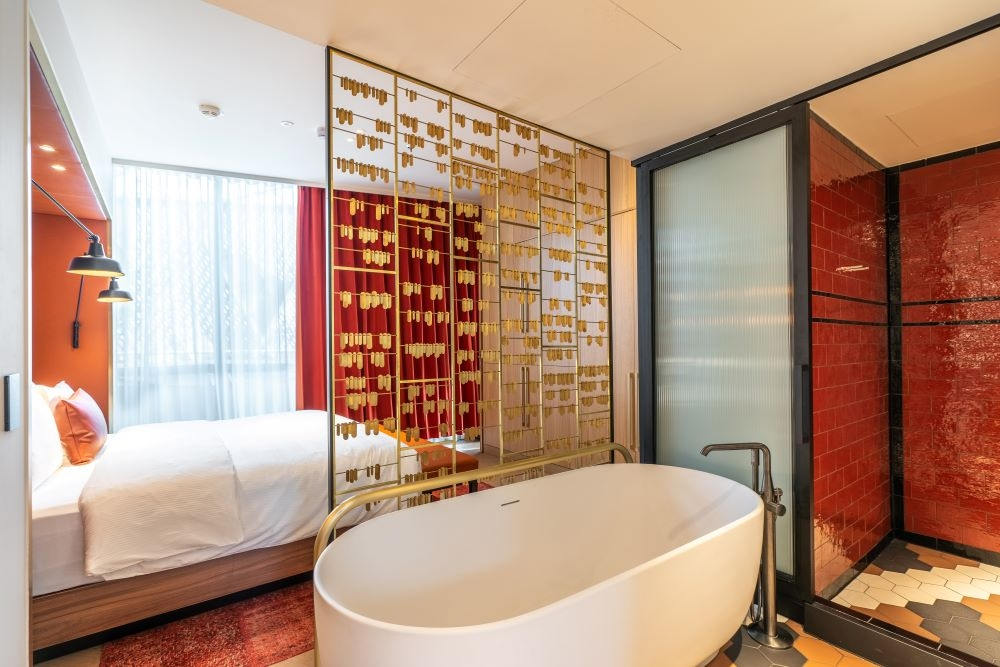 While the facade cladding was created with parametric design, the partition was constructed thanks to the design team's belief in the raison d'être of craftsmanship. The design team behind the project took the philosophy behind Hard Rock, namely work to improve lives, help communities, and sustain the Earth.
The multi-awarded building is definitely a trendsetter in the Hungarian market from a sustainability point of view. The hotel has won one of the BLT Design Awards and became the owner of the prize in the category of restoration and renovation.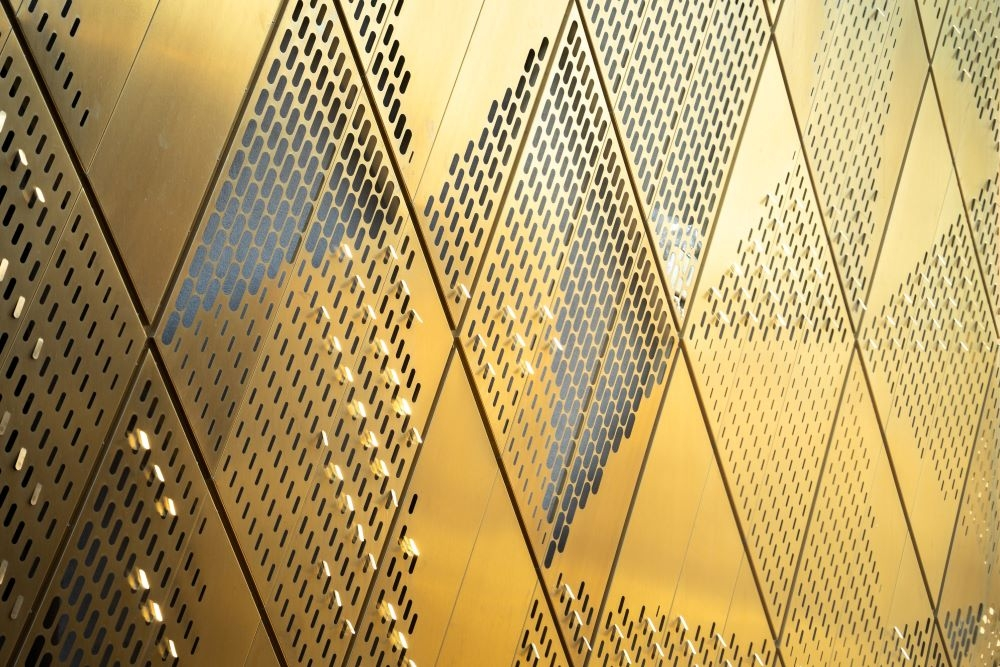 This project prompts us to ponder the vital questions of our era: how can we utilize waste effectively, and how can high-tech technology and traditional craftsmanship coexist to create extraordinary architectural masterpieces? As the hotel challenges the norms of design and sustainability, it serves as a beacon of inspiration for future projects and a powerful reminder of the incredible possibilities when design and eco-consciousness intertwine. The Hard Rock Hotel Budapest isn't just a place to stay; it's a symbol of what can be achieved when we reimagine the future of architecture and design.