Galerie56 has recently introduced 'HEAVY METAL' – the latest exhibition offered by this distinctive avant-garde platform dedicated to the intersection of art, architecture, and design. Curated by its founder and architect, Lee F. Mindel, this exhibition is a captivating exploration of artworks exclusively crafted from a single material – metal. It delves into the various ways in which metal has been harnessed across different design applications and scales throughout the 20th century and beyond.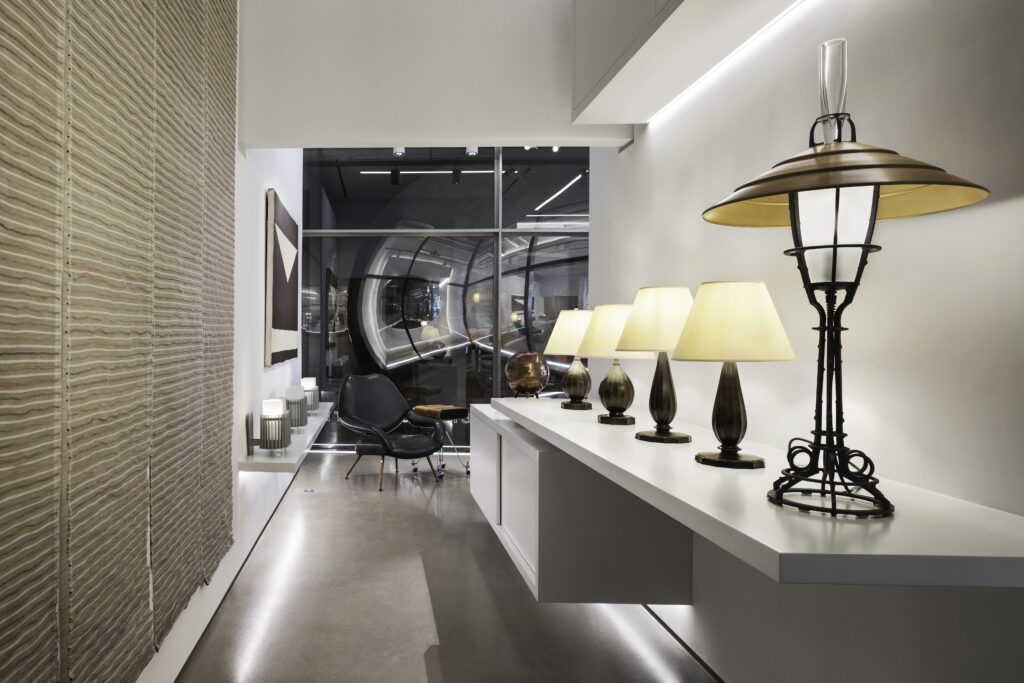 Metal's intrinsic connection to contemporary design lies in its versatility. Whether serving as a sinuous thread woven through a Hechizoo Tatami rug and therefore mimicking the natural qualities of cotton or crafted into solid sheets for Poul Kjaerholm's chairs, metal adapts to various forms. Jean Prouvé's 'S.A.M. Tropique Table,' for example, expresses rigidity and regularity, but Maria Pergay's 'Wave Desk' takes on a more dynamic form. Similarly, Eliot Noyes' metal IBM telephone tables symbolize a cultural shift to a new technological age, while Benedetta Mori Ubaldini's wire sculptures of birds in flight place emphasis on the natural world.
On the other hand, Margaret Evangeline's 'Moonstruck' sculpture, crafted out of stainless steel and mirroring the form of the adjacent Anish Kapoor sculpture, concurrently captures the hastiness of a bullet and the permanence of its aftermath. Though the pieces curated in this exhibition depict different attitudes and ideas, they all utilize metal as a means of expressing them.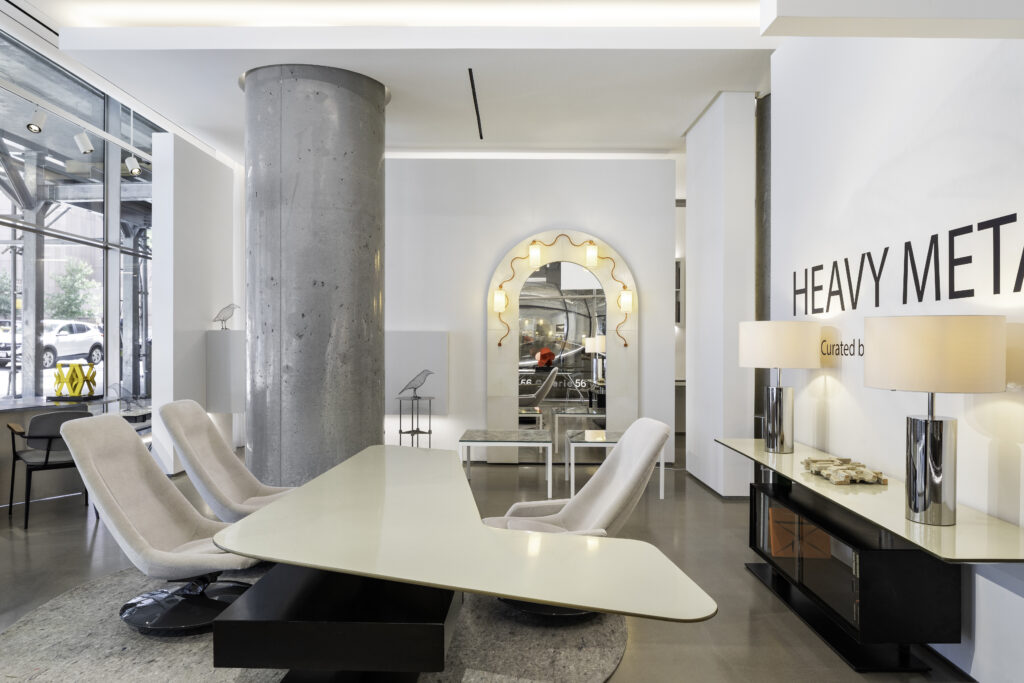 HEAVY METAL features the work of design and art world heavyweights, including: Eje Ahlgren; Tony Duquette; Margaret Evangeline; Filolaos; Norman Foster; Michael Haynes; Hechizoo; Josef Hoffman; Garth & Ada Louise Huxtable; Robert Josten; Poul Kjaerholm; Alexander Lieberman; Edgar Negret; Eliot Noyes; Antti Paatero; Albert Paley; Maria Pergay; Gio Ponti; Pierre Poutout; Jean Prouvé; Gastone Rinaldi; Jean Royere; Maarten Van Severen; and Benedetta Mori Ubaldini.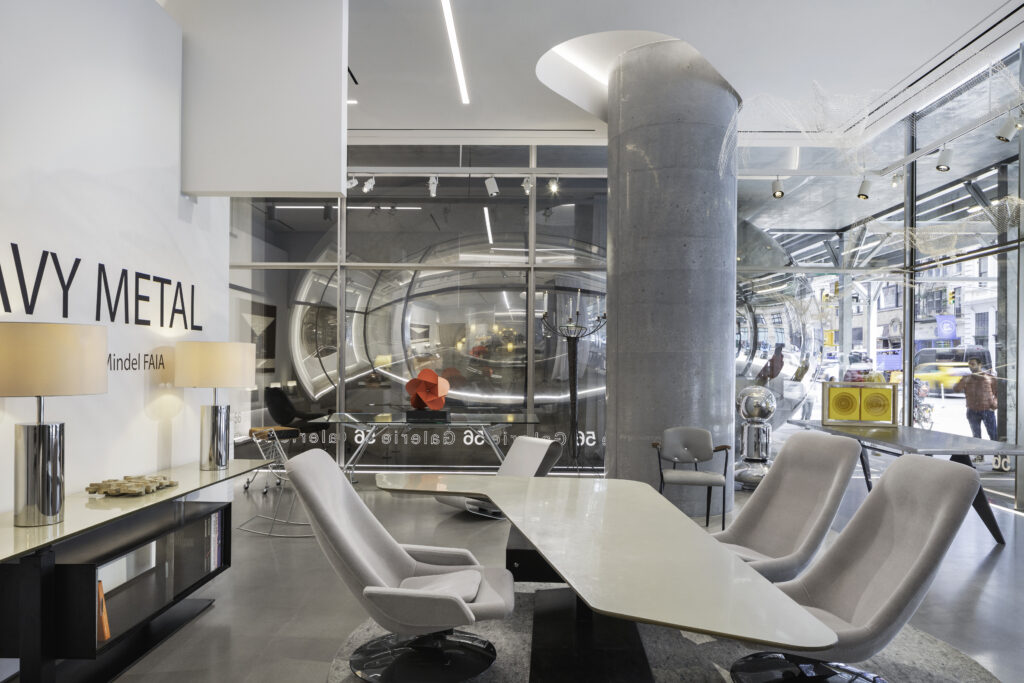 Founded by architect Lee F. Mindel of the renowned firm SheltonMindel, Galerie56 is a unique platform and exhibition space that celebrates the intersection of art, architecture, and design. Objects range from $250 to $250,000. The gallery is open Monday–Friday from 10–6:00 PM and is located at 240 Church Street, NYC. The exhibition is on view through Thursday, November 9.