Inspired by the wall-embedded handrail at Rick Owens Boutique in NYC, Frank Fang's Core Chair captures the essence of rawness and permanency found in brutalist architecture. Frank, an up-and-coming industrial designer currently studying at the Rhode Island School of Design, showcases his expertise in design principles, sustainability, and rapid prototyping through the creation of the Core Chair. His passion for exploring beauty in forms and structures shines through this avant-garde piece.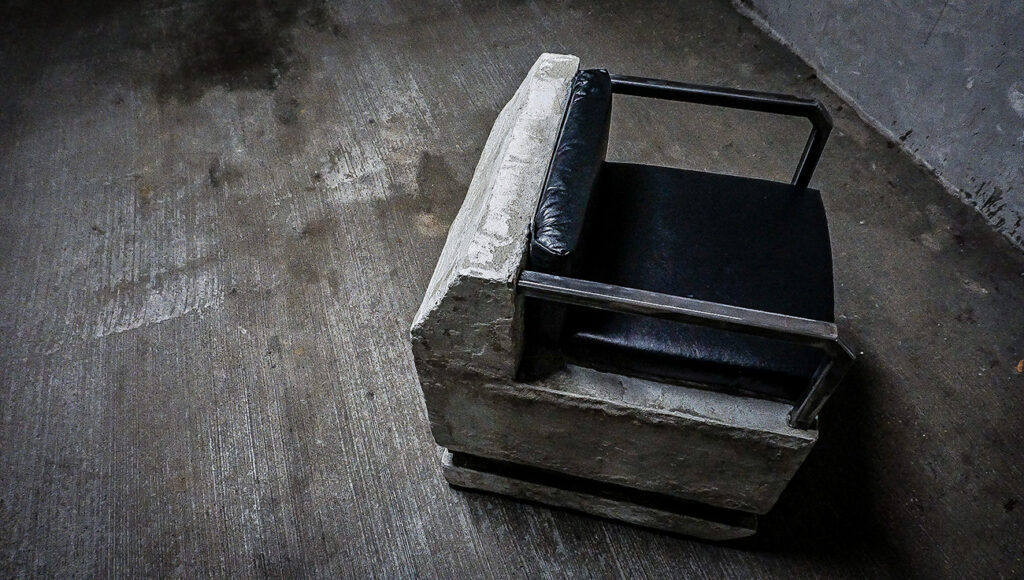 While embodying the ethos of pure rawness, it is designed to evoke a sense of "weight" and permanency with its geometric form. The main body of the chair is structured with plywood sheets covered in hand-laid concrete as a solid block. The steel tubings flow through the block of concrete to complete the overall contour of the chair while servings as armrests. Composed of unfinished materials and textures, the Core Chair depicts its ethos of rawness with a monumental semblance.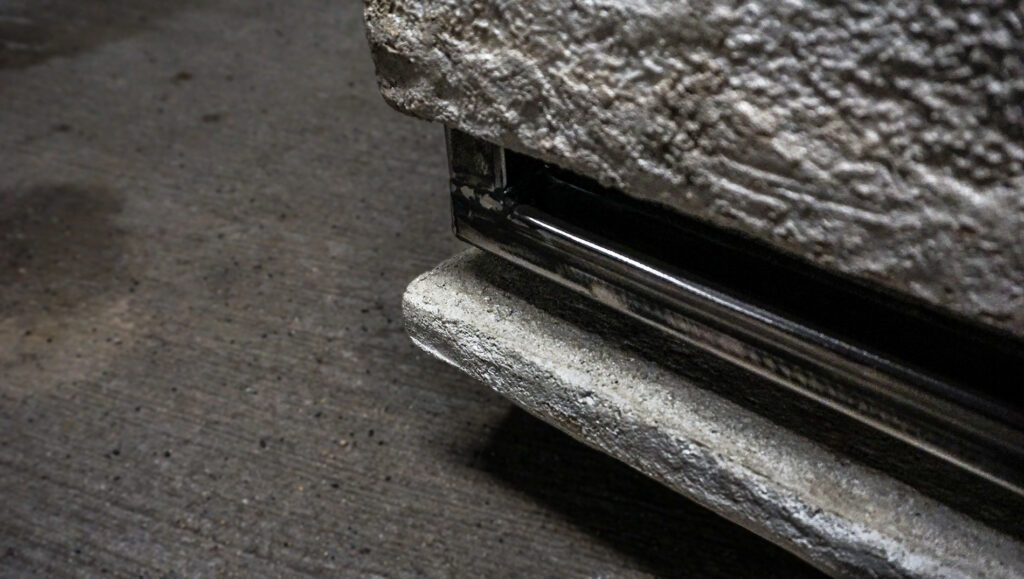 This fusion not only emphasizes its boldness but also highlights the designer's ability to seamlessly blend aesthetics with functionality.
The unfinished appearance of the piece embraces the essence of architectural brutalism, celebrating exposed materials and unadorned surfaces. The Core Chair is a testament to the power of design to evoke emotions, transform spaces, and challenge conventional norms. Frank Fang's exploration of architectural brutalism in this remarkable piece reminds us of the beauty found in rawness and the endless possibilities design can offer.