Header: Gabriel Velasco
Octavarium is a project designed by emerging talent Gabriel Velasco, a student from the Savannah College of Art and Design, driven by a passion for architecture, culture, language, and art. Through his studies and interests, he tries to express himself through design while nurturing harmony with the environment and landscape.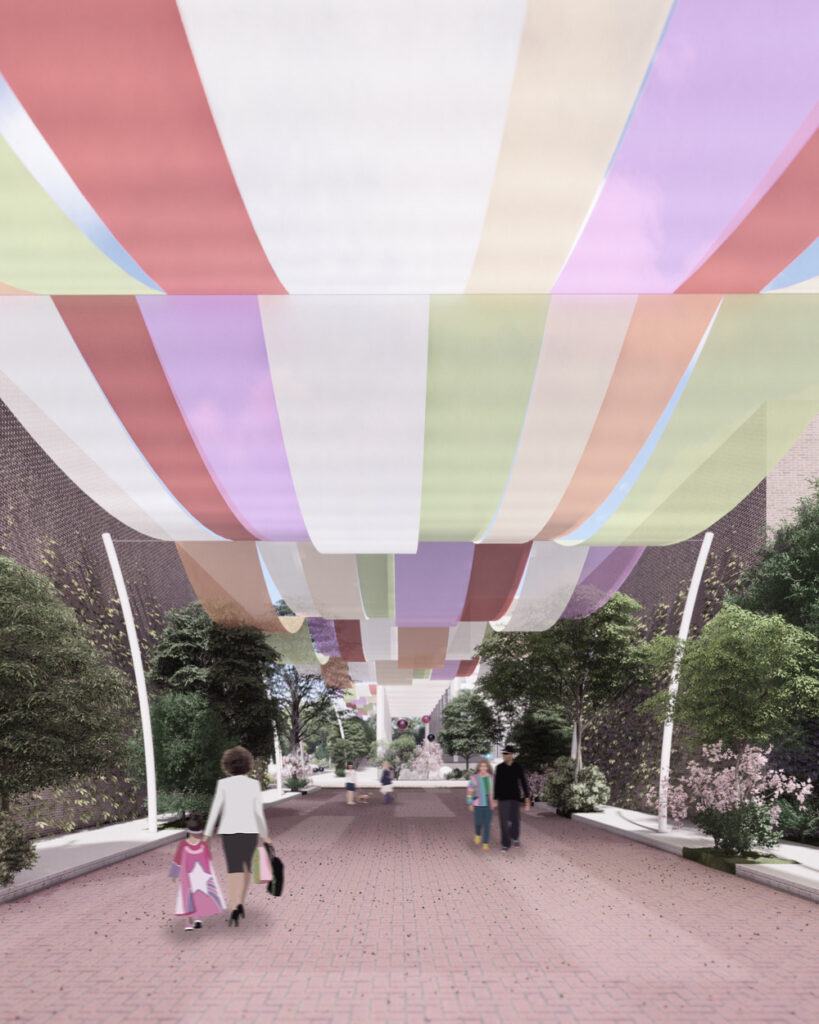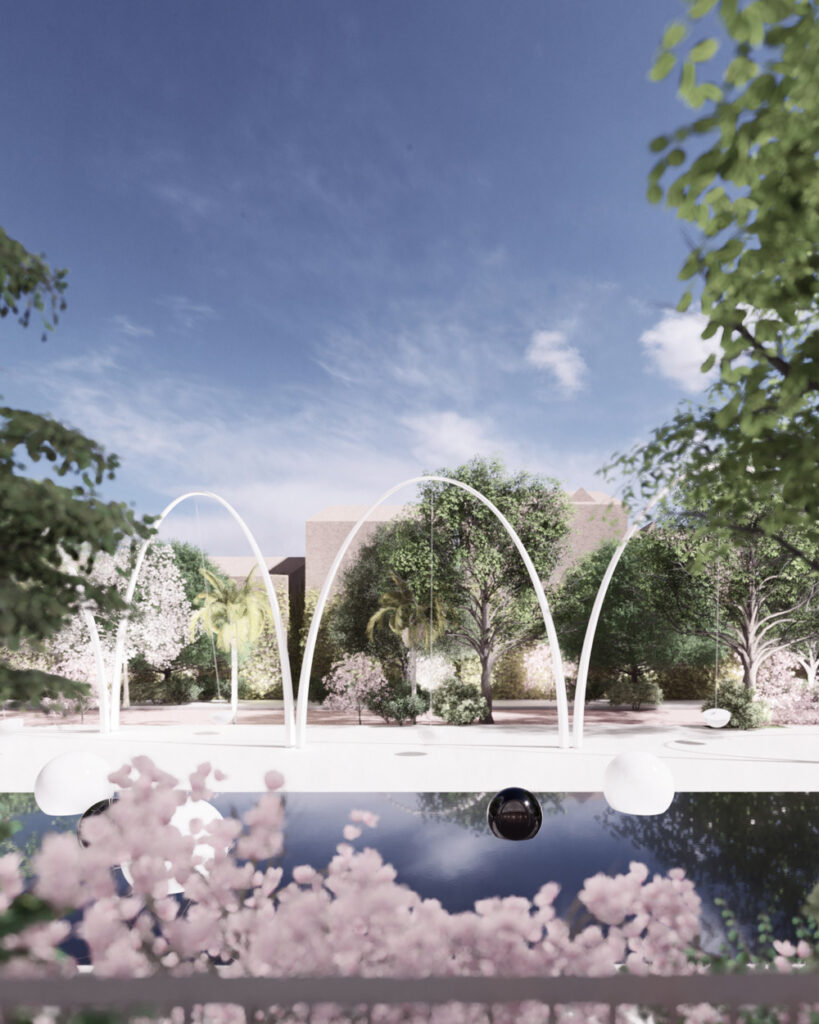 The Vision
Octavarium is, at its core, a message to humanity about how time influences our life experiences and how important it is to live in the moment, even when the journey becomes filled with countless paths, edges, and boundaries.
Velasco imagines time and life itself as a circle we traverse with each breath, moving closer to an uncertain end while, simultaneously, getting connected to our beginning.
The idea is to communicate the life cycle through spheres & time through swings, the goal is for people to understand that they should swing back and forth in time but live in the present.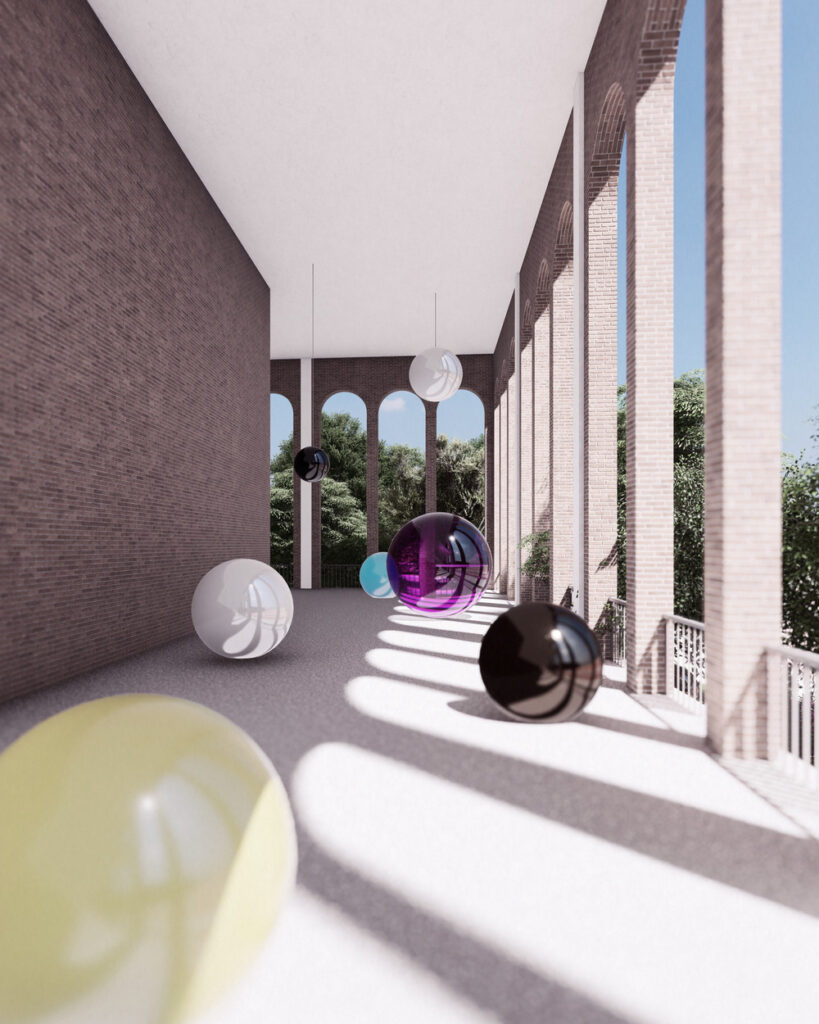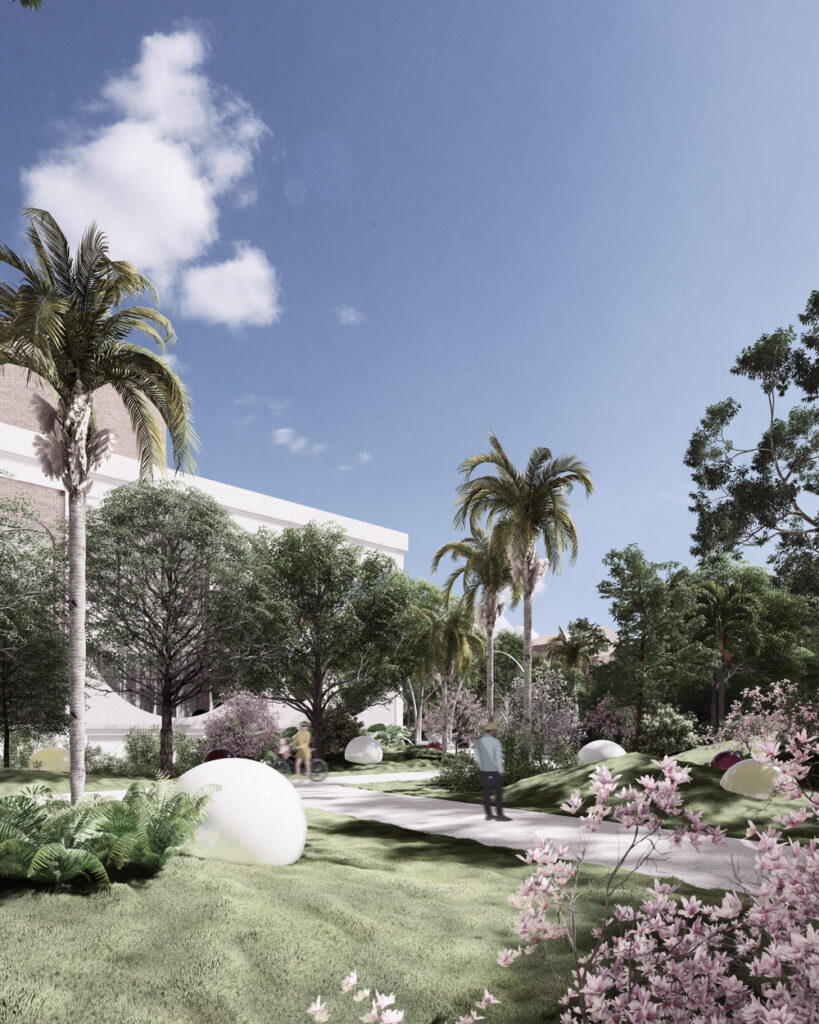 "Life is controlled by time, our cycle ends where it begins, a perfect sphere expresses the invisible and projected boundaries of our existence," said the designer, Gabriel Velasco.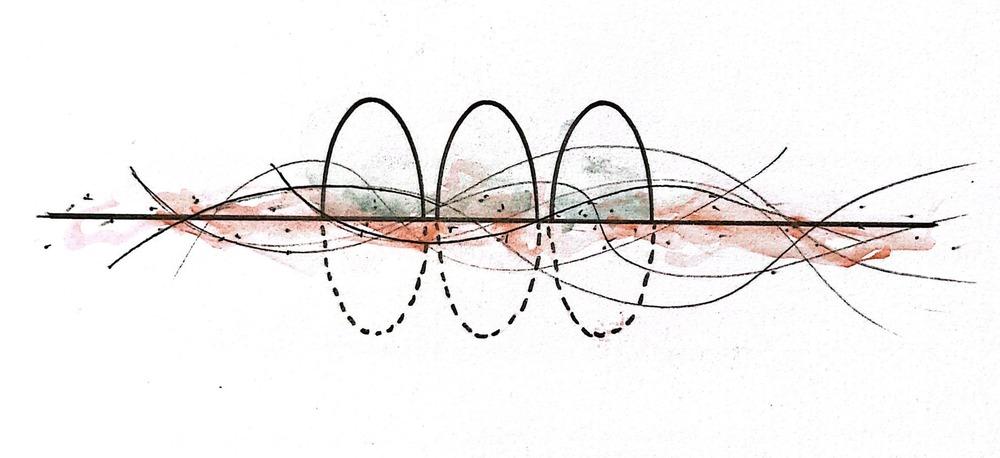 The Components
Octavarium consists of the redesign of Elbert Square and the transformation of the Jonny Mercer Theater's renewed entrance into an urban lobby for the city of Savannah. The project's elements are thoughtfully designed to create a cohesive and immersive experience.
Woonerf on McDonough St.: incorporation of a woonerf, a road that is designed with special features to reduce the amount of traffic using it, encouraging a pedestrian-friendly environment.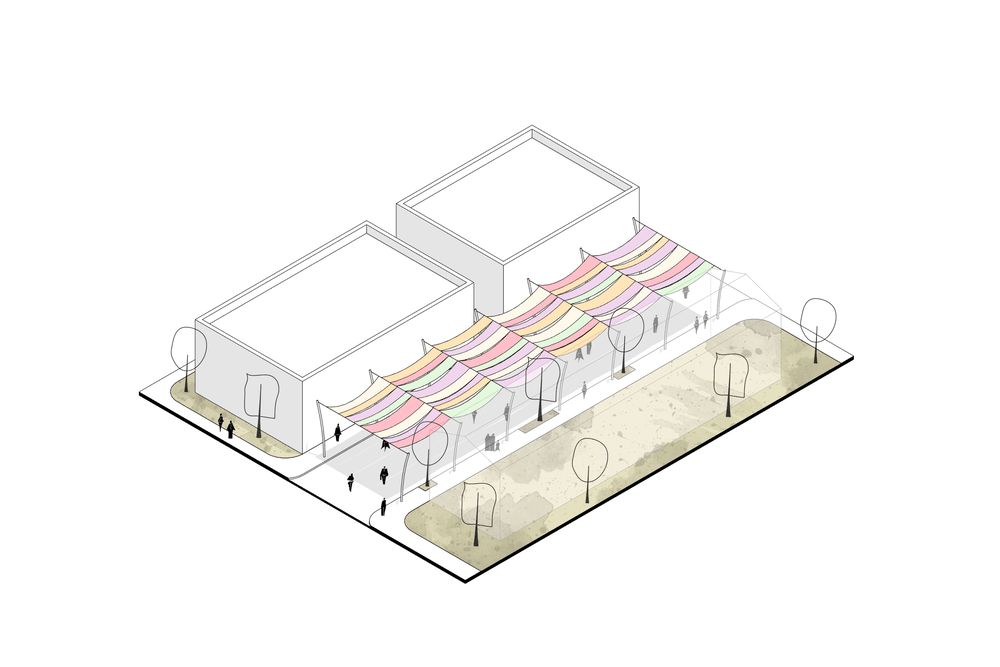 Garden of Spheres on Elbert Square: the use of spherical elements as a visual portrayal of the interconnected nature of life.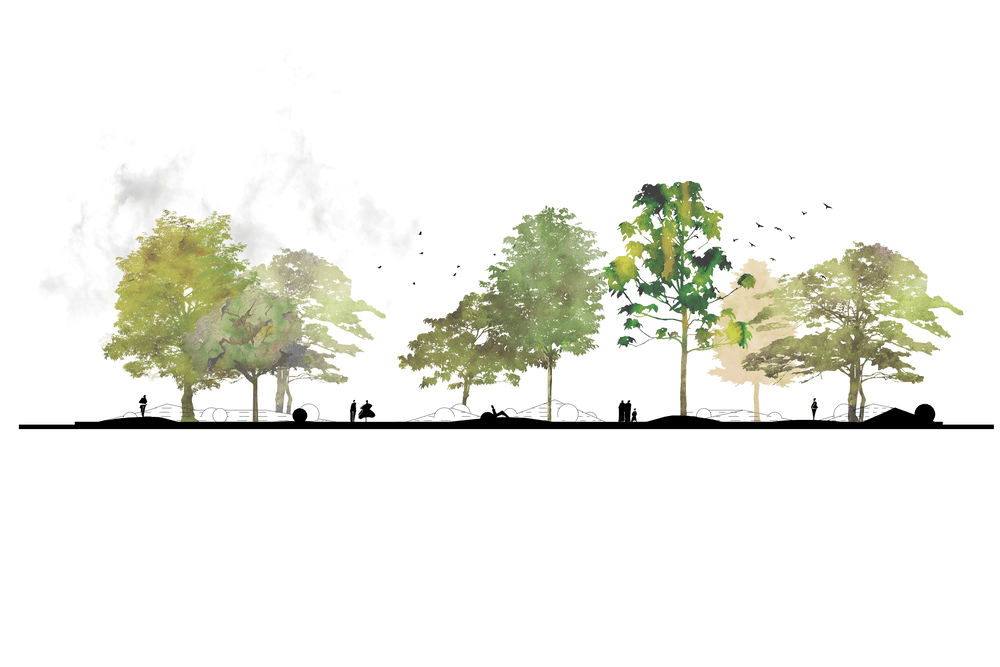 Interactive Swings on Jonny Mercer Theater: swings are placed in the urban lobby as a metaphorical representation of time.