The project site is located in the heart of the Fréjorgues Est II BIA, in La Mougère, one of the region's most dynamic corridors. It's being developed along the axis formed by the airport, the new Montpellier Sud de France TGV station, the A9 motorway, the Odysseum shopping centre, the new Port Marianne district and the heart of Montpellier.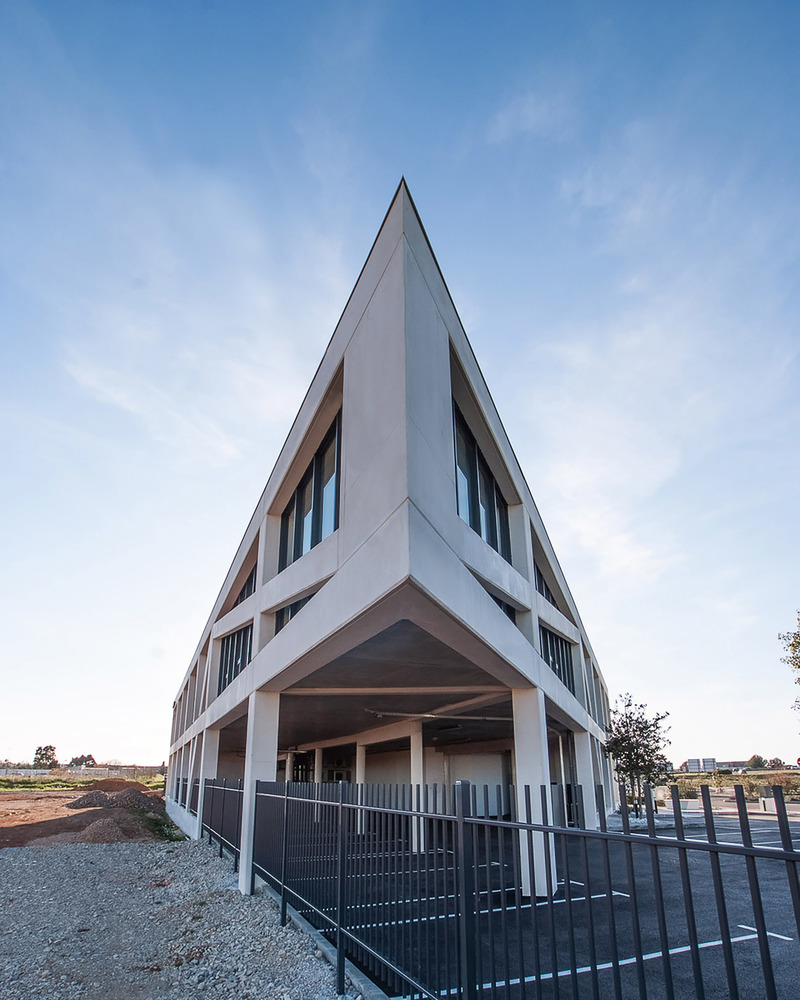 This office building conveys transparency and light. From the outside, it highlights its workers and offers visibility into the site's activities, and from the inside, it provides users with a comfortable environment and brings the outdoors in. This transparency creates both visual and physical porosity.
The building is designed as a simple geometric figure whose exposed framework becomes the building's identity as well as its architectural expression.
Its shape lends itself to conveying a sense of openness to the outside and is inviting to visitors. It opens up to the outside by way of its fully glazed facades, and its interior opens up onto an atrium laid out as a garden. All levels benefit from all-day sunlight, and its large facade maximizes views.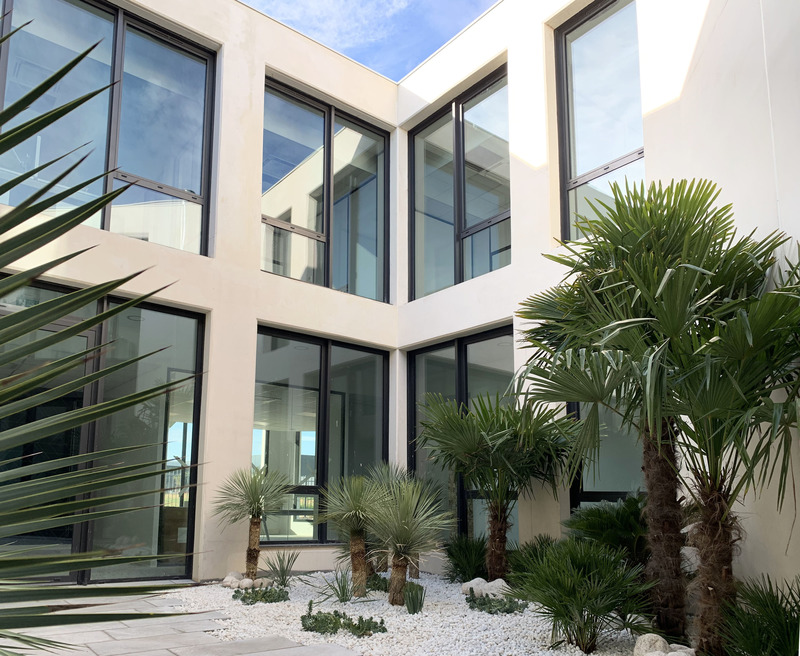 The building's shape creates a rather elusive object, always perceived differently depending on the angle from which it's viewed. Its glass and concrete materials add to its luminosity and underscore the space's visibility, adding a certain grandeur to the building.
Finally, as a nod to technology and for technical performance, the acute angle of the building serves as a cantilever, providing free space for parking on the ground floor. This impressive angle also provides the lightness and weightlessness necessary for integrating the building into the site.
Its compact layout and centre entryway allow optimal occupancy of the land parcel and offer various-sized office spaces, allowing for all possible configurations (enclosed offices, open office spaces, meeting spaces, relaxation areas, etc).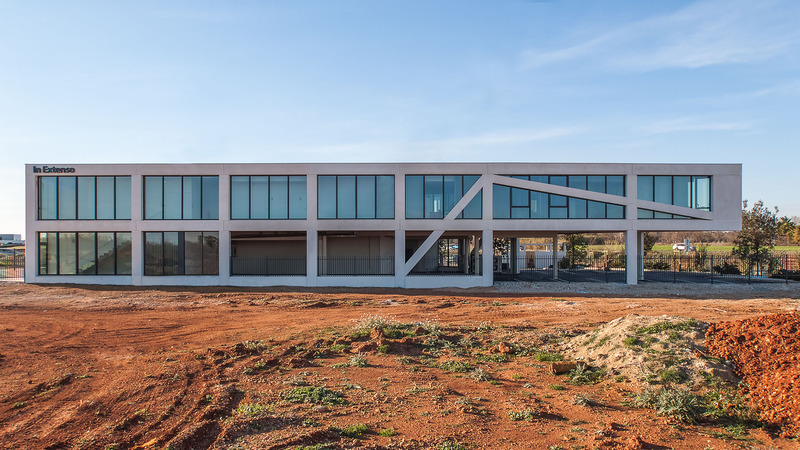 Source: V2com newswire