Taking center stage in a photoshoot curated by Elisa Ossino Studio, minimalist lantern MADCO, designed for the Japanese brand Ambientec, has metamorphosed into a fashion accessory: an elegant clutch, always at hand, creating a unique interplay of light and form.
Elisa Ossino Studio's imaginative lens transports us into interiors adorned with exquisite design pieces and vibrant hues. Here, a model engages with MADCO, transforming it into an elegant clutch. This playful reinterpretation stems from the lantern's distinctive form.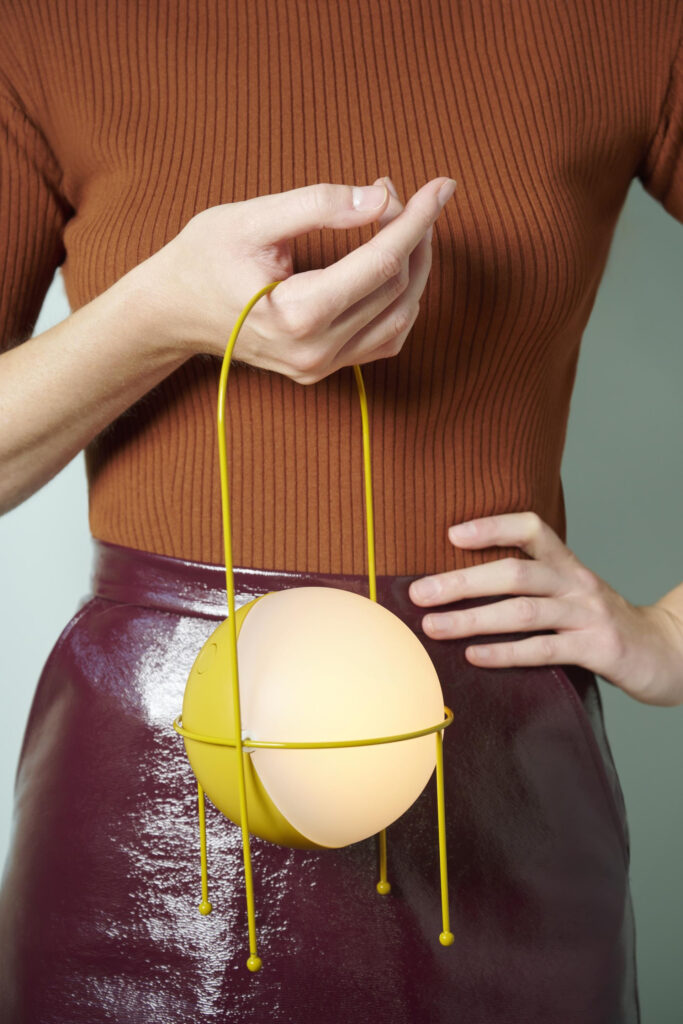 The visually slender metal structure also serves as a handle, while the luminous core takes the shape of a simple sphere, allowing for a 360-degree rotation to create an array of lighting configurations. The lower cap, housing the technological components, comes in five refined, warm hues: olive, peach, terracotta, mustard, and cherry. Through its color palette, MADCO unveils its essence as a lifestyle accessory, complementing various outfits—an adaptable accessory that seamlessly navigates the realms of fashion and design.
With these images, I wanted to convey the many facets of the project. MADCO emerges as a versatile multifunctional lamp, rechargeable via USB, ever-ready to accompany us wherever we go. Be it by a lounge chair, bedside, in the dining room, or the bathroom. While we are accustomed to associating light primarily with the environment, the photoshoot also provided inspiration to emphasize the lamp's profound connection with the body. One can literally wear it and carry it anywhere.

Elisa Ossino, designer
Lightness, geometric abstraction, and monochromatic elegance are the hallmarks of the designer, who favors the sphere in her creations for its iconic purity.
MADCO encapsulates the poetics of light, functionality, adept use of color, and ambiance. This empathetic design, paired with outdoor performance capabilities, establishes MADCO as a fresh and original interpretation of the harmonious fusion of technology, precision craftsmanship, and formal purity intrinsic to the realm of Ambientec's portable lighting.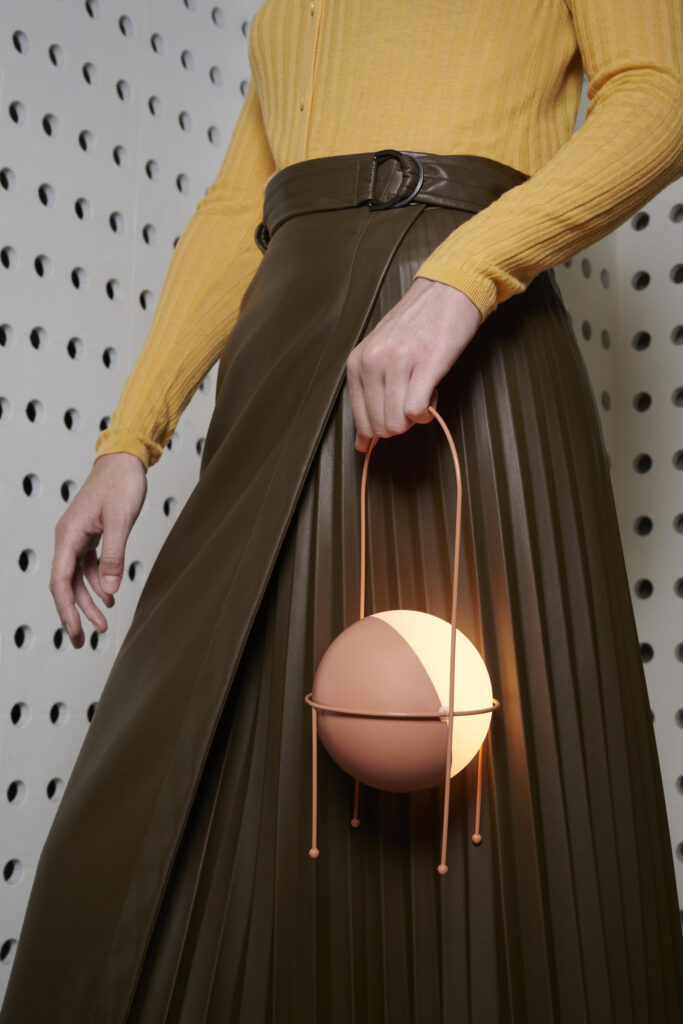 MADCO's roundness and its ability to pivot will make it a lively and empathetic object – a small character. While conceiving its design, I envisioned the round face of my daughter Maddalena, who also inspired the name.

Elisa Ossino, designer