If you're ready to take on the challenge of transforming your simple outdoor space into a captivating work of art, Belgard might be your answer. At the helm is the visionary Joël Rémillard, supported by a design team featuring Bertin Castonguay, Marc-André Lacas, Martin Latour, Robert Declos, Florence Hoang, Dorina Lusmansch, and Bruno Mellet. Together, they've created a unique product – Artforms.
Artforms effortlessly combines the timeless with the contemporary. Its design showcases clean lines, a sleek texture, and a visual appeal that comes with a price tag that won't break the bank.
Artforms system lets you arrange pre-formed concrete panels with ease, using adjustable stainless steel hardware. This adaptability opens a world of creative possibilities for your projects, from small to bigger ones.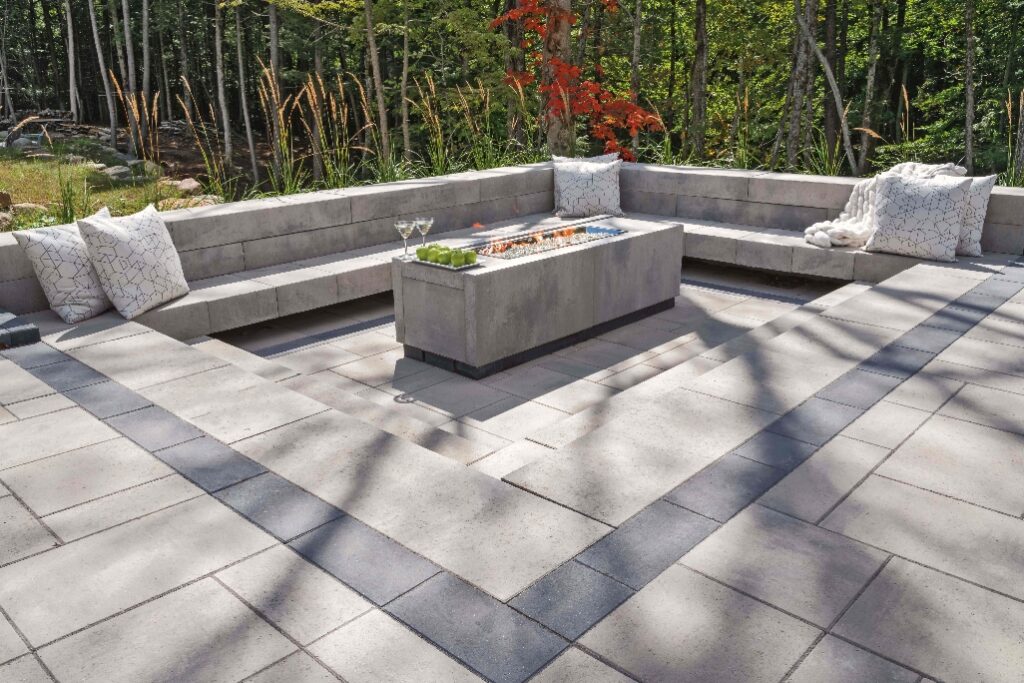 Beyond its looks, Artforms is all about efficiency and eco-consciousness. The large, sturdy concrete panels reduce waste and simplify installation. This means less harm to the environment and smarter use of materials.
This product is made of high-quality concrete, installs horizontally or vertically, and is versatile in nature with a 3-inch modularity. Artforms can be used for benches, barbecues, counters, fireplaces, planters and privacy walls, amongst other projects, and can create a custom cohesiveness of a space with its ability to be cut to an end user's desired size.
Belgard's Artforms is more than just concrete; it's a design product that elevates outdoor living spaces while making it accessible to all.