Located in Nevada along the westernmost point of the Las Vegas Valley with unobstructed views of the Red Rock Canyon Conservation Area to its northwest and Spring Mountain along the southwest, Fort 137 is an environmentally conscious home comprised of a series of connected rock masses emerging from the earth.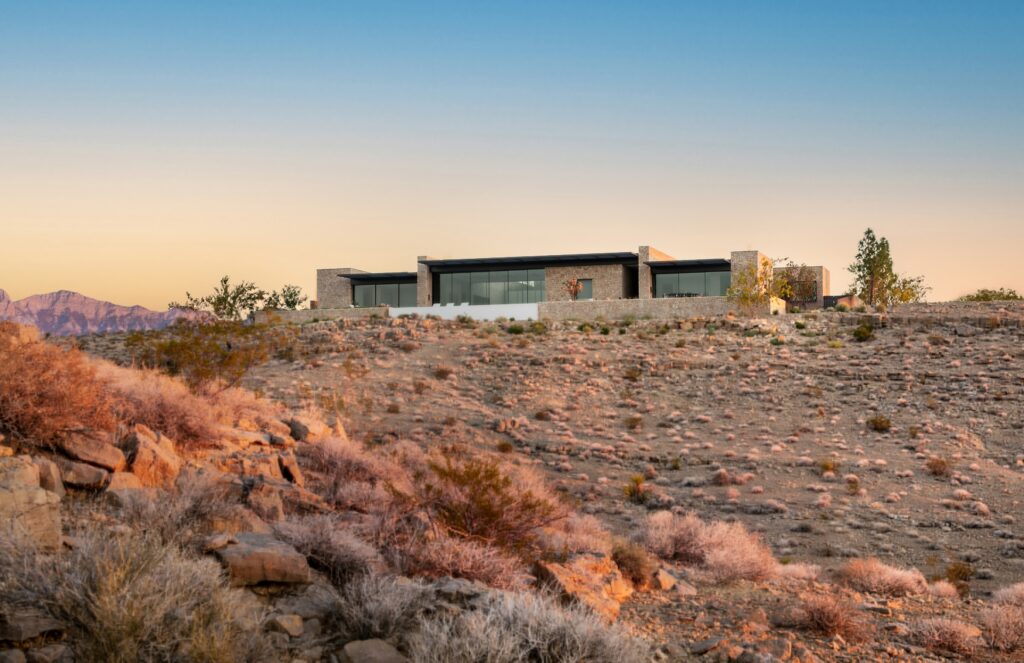 Panoramic glass doors on the north and south facades extend the living space beyond the architectural perimeter while providing cross-ventilation and daylighting, along with expansive views. Deep, louvered roof overhangs help minimize heat gain by providing shade during the summer months while allowing natural light to permeate the space during the winter.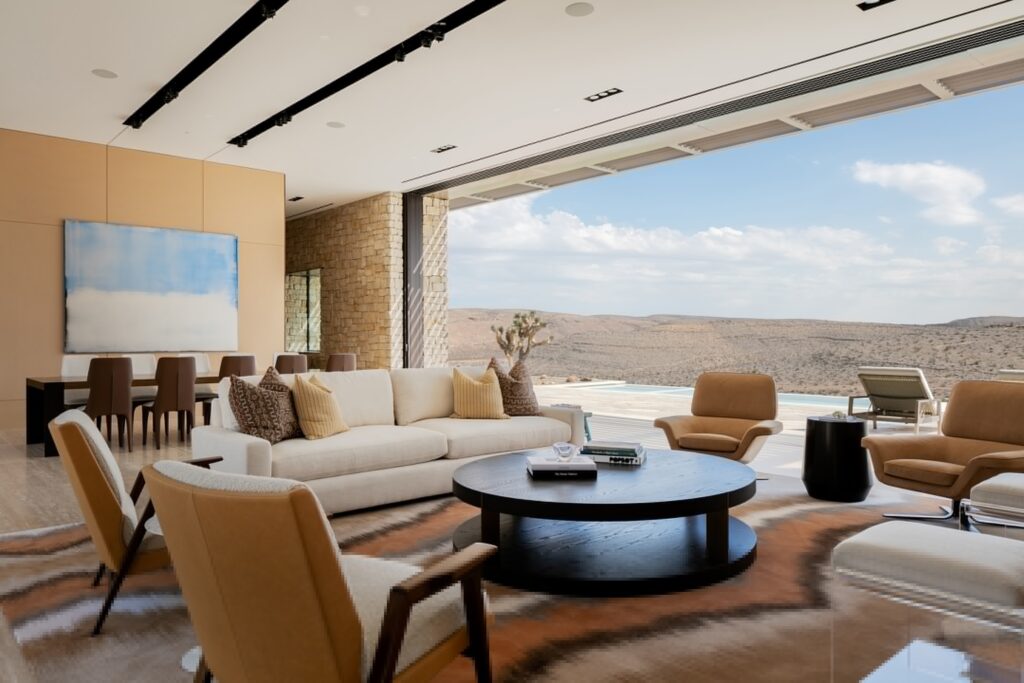 The residence is largely comprised of carefully chosen native and regionally sourced materials that will complement and evolve with the site as they age and patina over time. The carefully curated architectural material palette includes weathered steel, reconstituted oak, and limestone.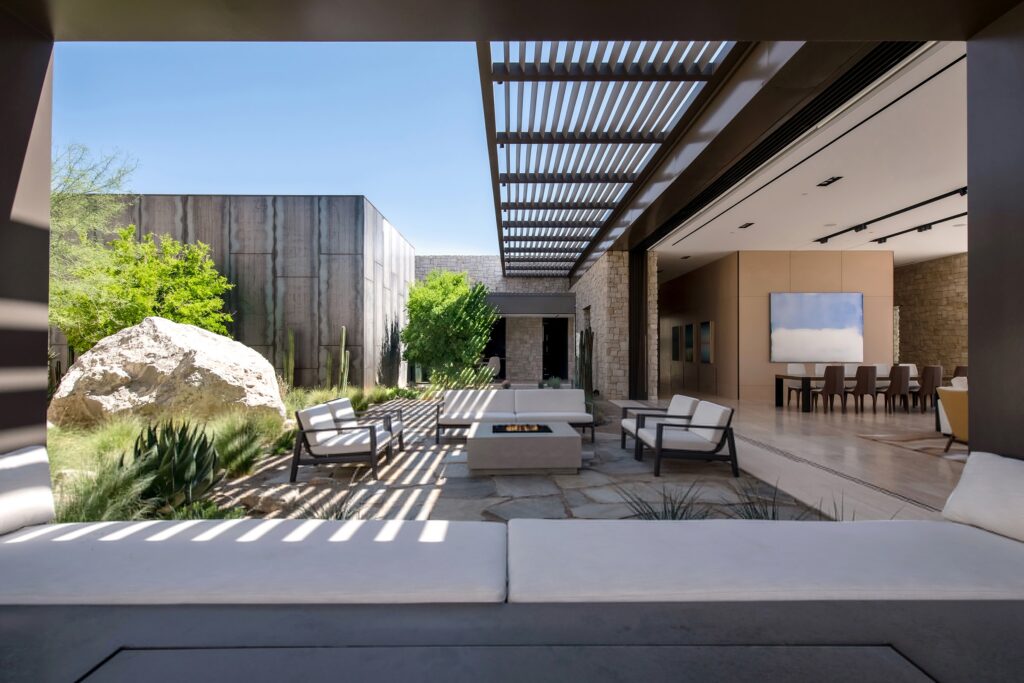 The overall design limits its environmental impact using sustainable strategies such as passive cooling, harnessing daylight, and leveraging thermal mass to minimize energy consumption. The infrastructure integrates photovoltaic panels and radiant heating, while permeable surfaces play their part in responsible water management. The choice of robust materials ensures longevity, ultimately reducing the structure's environmental footprint.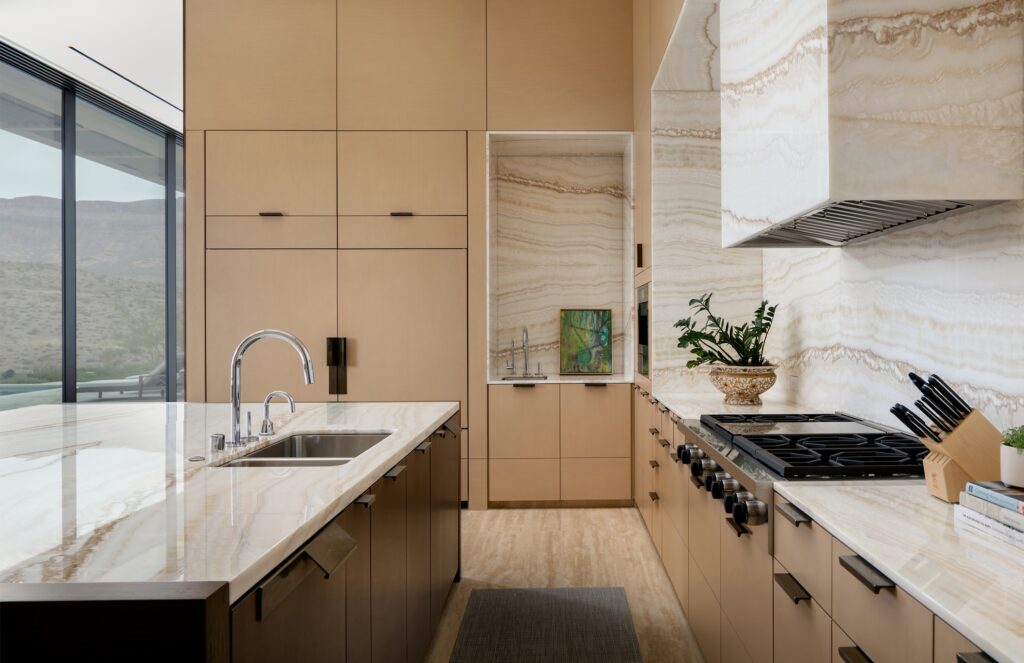 Behind Fort 137's captivating design stands Daniel Joseph Chenin, Ltd. Founded in 2014, this design studio has redefined luxury through a holistic approach that spans both architecture and interior design. With a focus on delivering excellence and transcending traditional design boundaries, the firm's legacy is built upon crafting exceptional spaces that fuse functionality with aesthetics.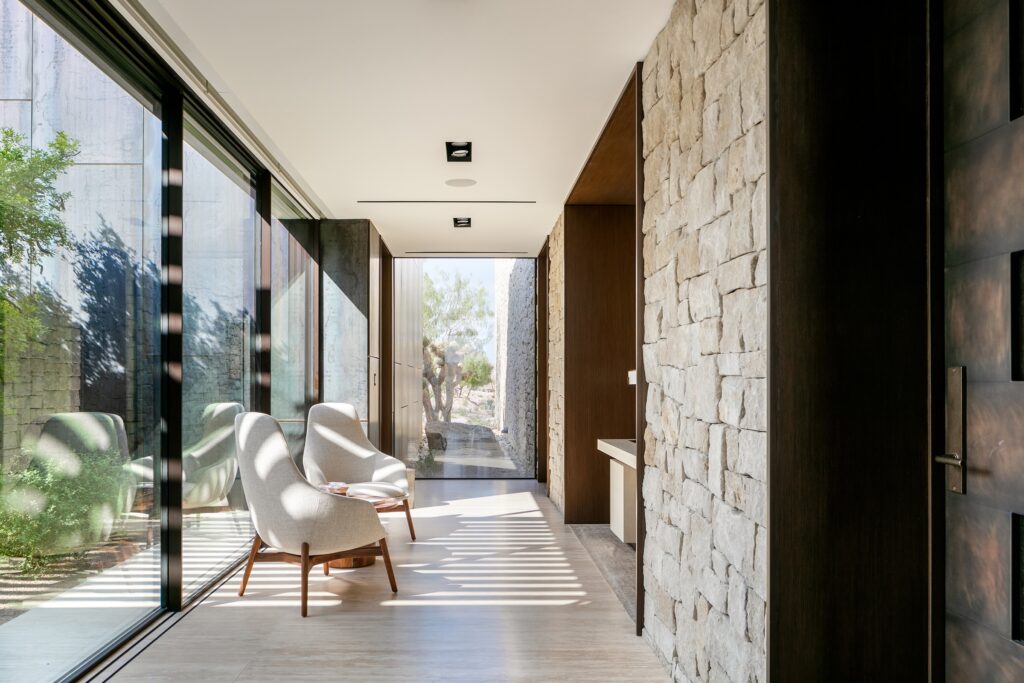 Photos by Stetson Ybarra, Stephen Morgan, and Daniel Joseph Chenin.