As the lines between work and home blur, Demarc, LLC rises as a pioneer of innovation with the introduction of their masterpiece: HQ. This game-changing release is set to redefine the way we perceive and embrace home office solutions.
The HQ is a stand-alone, fully contained home office designed for apartments, smaller spaces and any residence with the need for a compact, stylish home office. Piper Skillman, co-founder and CEO of Demarc said, "Launching HQ is the end of an always interesting, sometimes frustrating, and ultimately incredibly rewarding development process. When we started, I thought about joy at work and joy outside of work—and how to design a home office that would contribute to both. The HQ facilitates boundaries between the two worlds and enriches both realms. There's nothing like the HQ on the market, and we're excited to offer it to the New York City area first."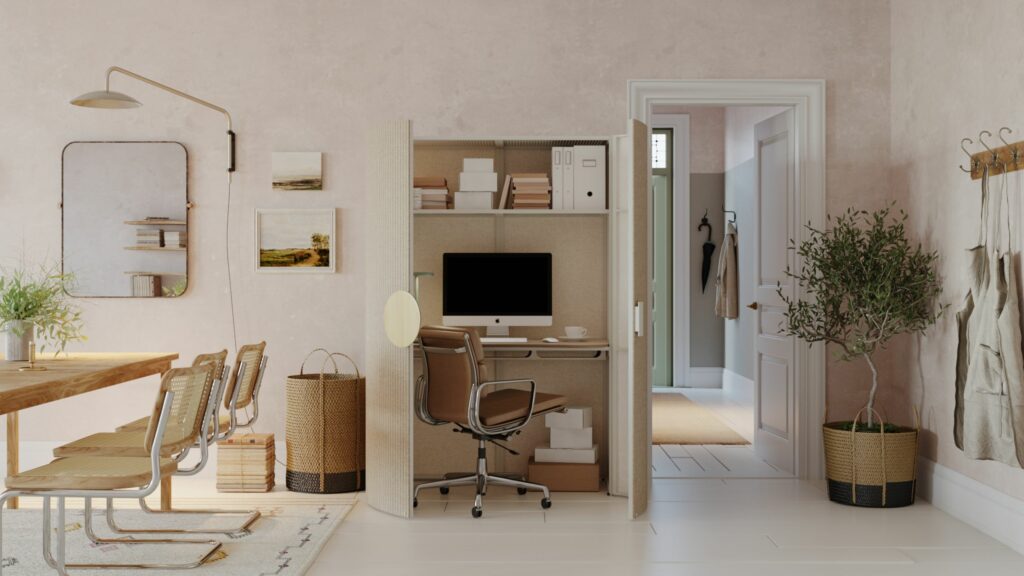 The HQ empowers people who work from home to have a fully functional office that seamlessly fades into the background once work is done. Consisting of a reverse beveled wood grain worksurface, cord-managing cable trays, storage shelf, docking stations, privacy enhancing PET felt walls and more– the HQ has everything a home office needs in a compact footprint. Only 45" wide when closed, the HQ expands to a 72" width when open and its 70" height provides storage and discretion while at work. Engineered by two New York City based founders, an interior designer and a furniture designer, the HQ is the culmination of years of combined residential and commercial design experience in the most space-challenged market in the country.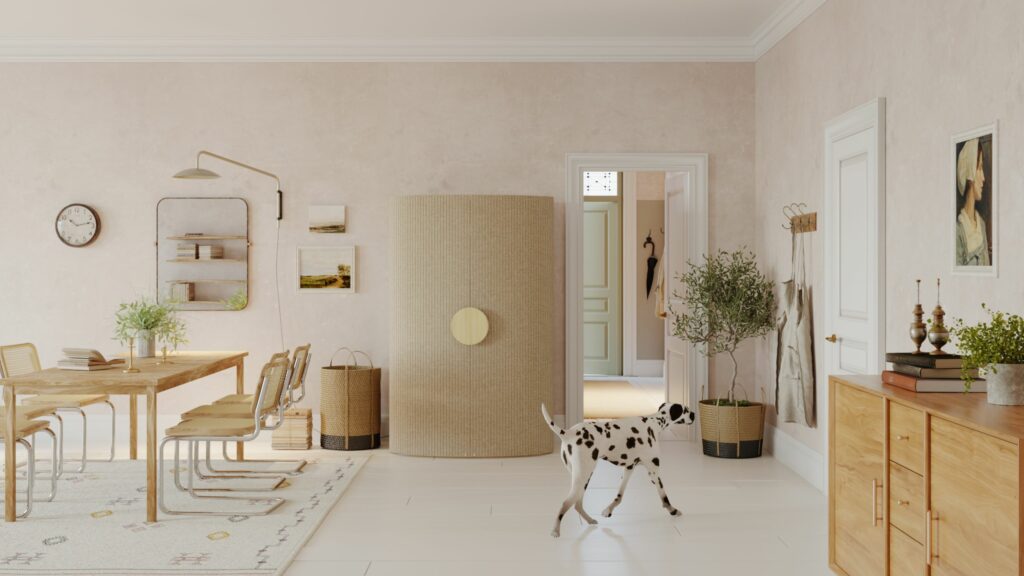 Manufactured with sustainability in mind, the HQ's exterior is comprised of PET felt. Plastic bottles are collected, compressed, shredded and melted down to create granulate, which is then pressed together in layers to make sturdy sheets of PET felt. Not only is the material excellent from a sustainability standpoint, it also has amazing acoustical properties—creating a workspace with sound dampening of external noise and low reverberation inside HQ.
The interior worksurface is manufactured from a combination of real wood and recycled wood products and finished in a range of striking veneers. The wood grain work surface finish is not prone to the same aging effects as solid wood, such as splitting or warping, and is easy to clean.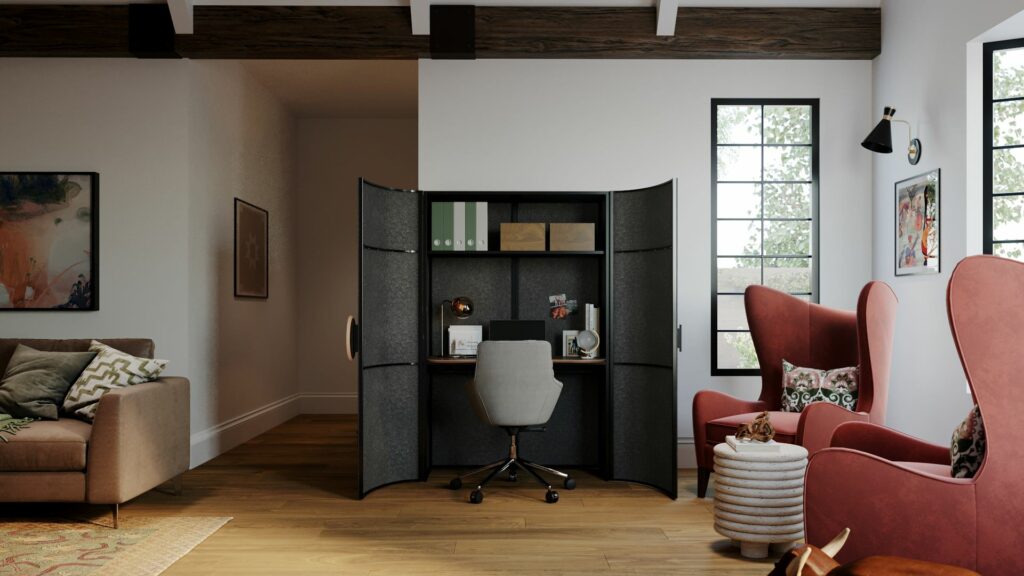 "Beyond the use of materials, we believe 'sustainability' also means producing a durable, high-quality product," said Skillman. "'Fast furniture,' just like 'fast fashion,' is composed of cheaper materials designed with a short lifespan in mind. One of the reasons we take such care in the design and detailing of the HQ is to ensure its use for years to come inside of your home."