D/DOCK, a creative studio of thought leaders and design pioneers, introduces DB55, a former timber warehouse in the Houthavens, an industrial area in Amsterdam, The Netherlands, surrounded by new offices and residential buildings. The project, DB55, revolves around four main pillars: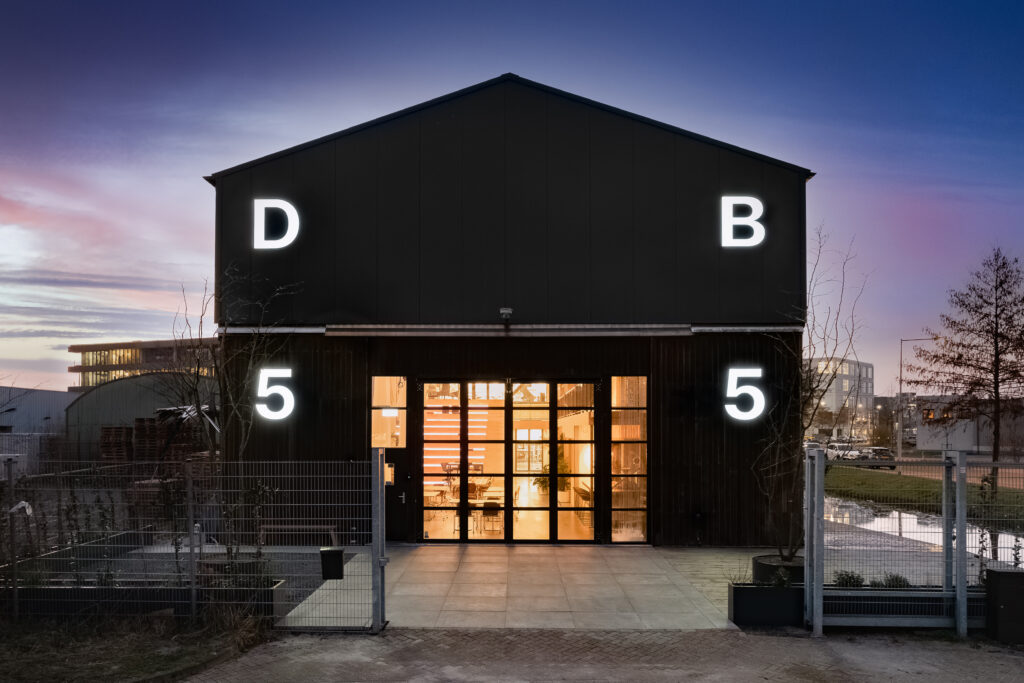 Blended-use
DB55 is a place for work, leisure, events, and sports, and even includes a children's playground. In this blended venue, every square metre is used four times. For example, 1,100m² gets the value of 4,400m². For maximum flexibility, D/DOCK kept the free height of the building largely intact, avoided using screws or glue wherever possible, and placed plants and furniture on wheels.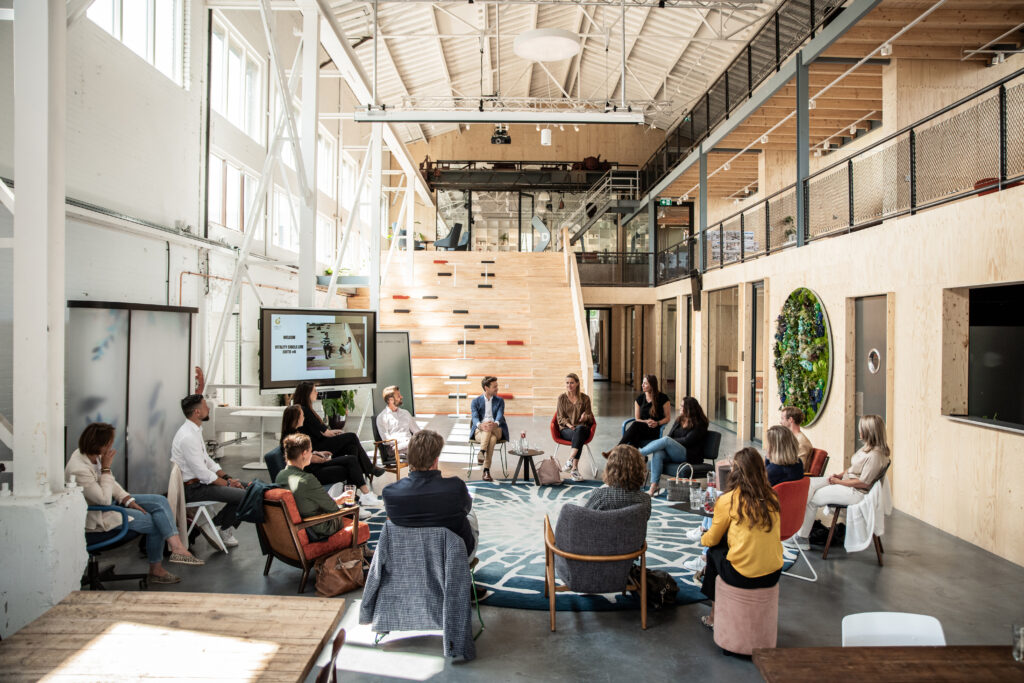 Circularity
DB55 is a circular building where the supply determines the design. The floor finish comes from former trains and wooden planks that served as roof boarding for homes. The concrete and glass walls were recycled and all of the lighting was obtained from overstocked products, run-outs, or re-furbished pieces. Tiling used in the sanitary areas was sourced from bankruptcy leftovers and the audio-visual and kitchen equipment are all secondhand, as is 70% of all the furniture used in the project.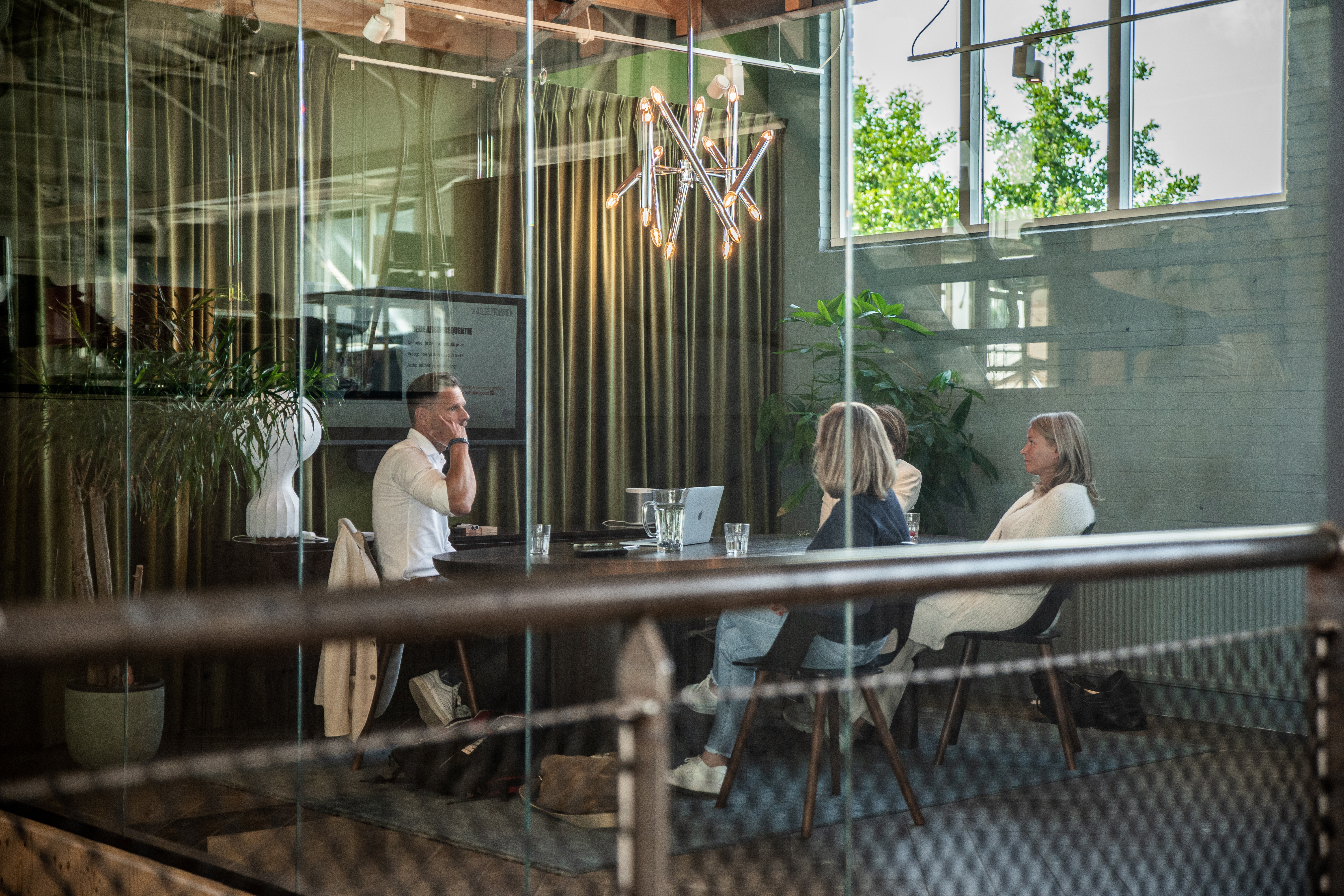 From the inside out
D/DOCK designed DB55 from the inside out, based on the users' needs. Thus, they created facade openings where daylight and views are needed, something different from where one would expect them to be based on the facade design. Connection with nature, sunlight, visibility, and people ensures an improved working environment and cross-pollination between the users of this blended venue.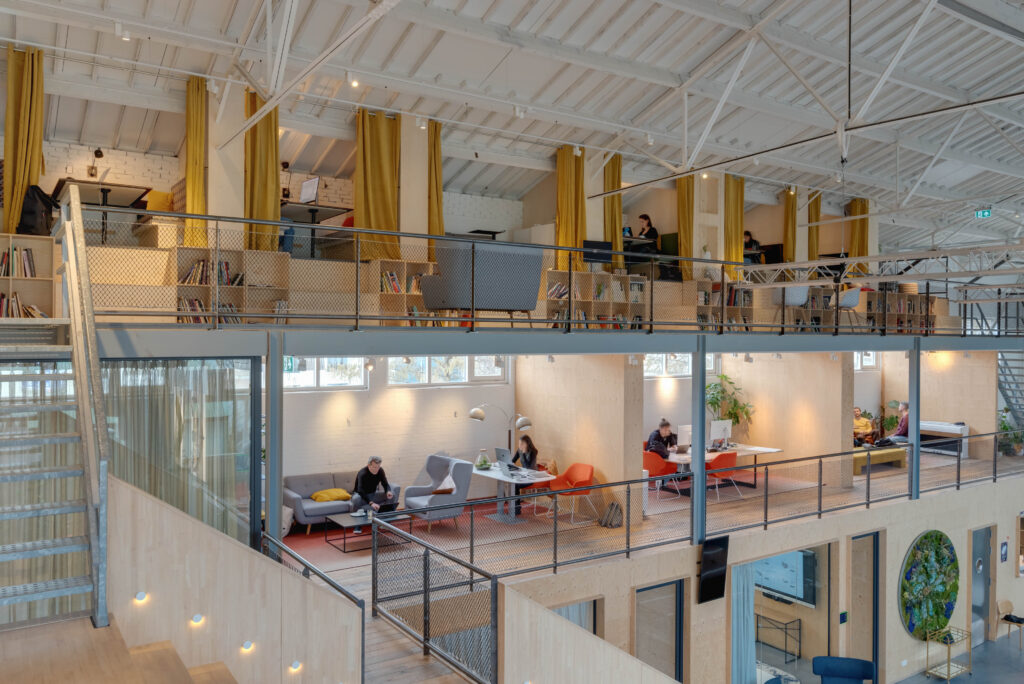 Biophilia
Designed from a biophilic perspective, D/DOCK created an organic building attuned to the human scale while enhancing the connection between nature and people. The lightweight roof, abundant daylight, and large glass entrance door allow for experiencing changing seasons and weather conditions. Moreover, the integral design of natural elements, such as lots of greenery, ecological materials, and natural shapes and tones, strengthens the connection with our natural environment.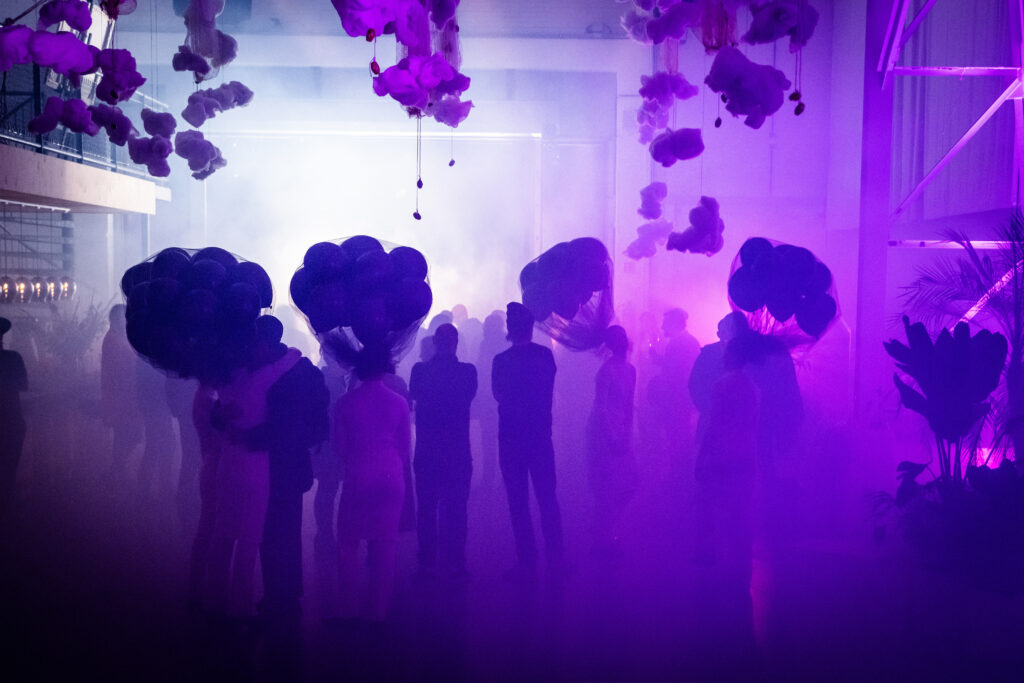 Source: v2com newswire