The Archilume brand has taken a giant leap forward in the lighting industry by adding a new form and new technology to its innovative collection. Known for its classic architectural lines, Ovolo breaks the studio's mould.
Inspired by nature, Ovolo is derived from a bed of river rocks. Minimalist with an ultra-shallow, soft, organic form, Ovolo encompasses the idea of well-being. Calm, soothing, and unencumbered, Archilume's Ovolo possesses a subtle allure.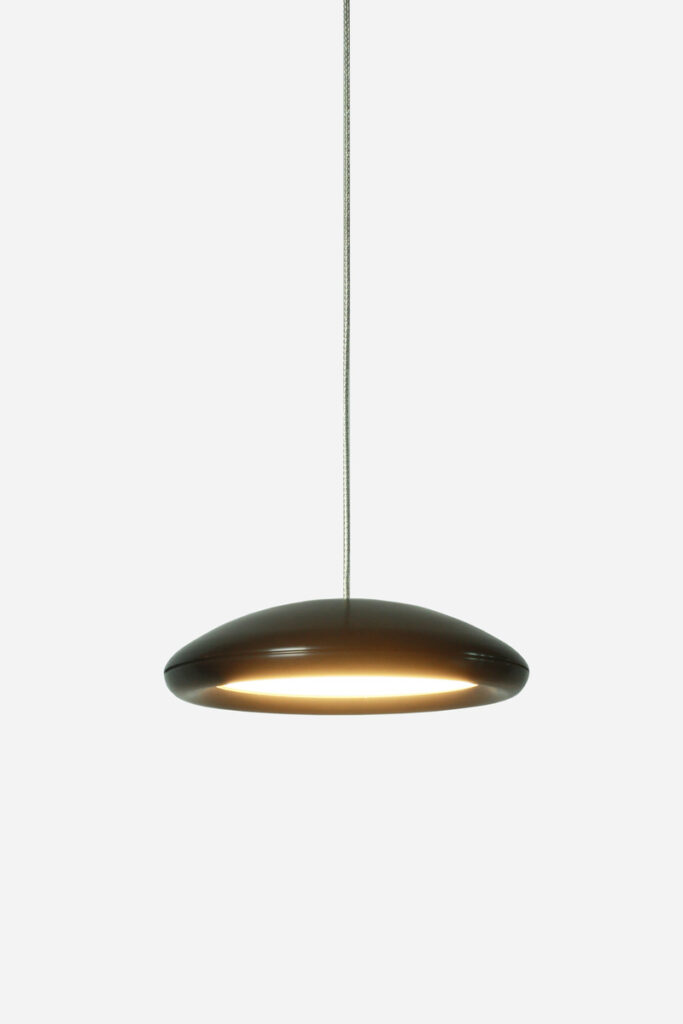 Ovolo is Archilume's first OLED technology pendant. Earlier this month, OLEDWorks, the leading manufacturer of OLED lighting technology announced Archilume as their newest partner in their Channel Partner Program, which grants luminaire manufacturers expanded access to OLED technology, engineering mindshare, and marketing and sales advocacy.
Ovolo's gentle contours provided a great opportunity for the brand to work with the technology. Ovolo features a naturally diffuse human-centric OLED light source that provides a soft yet bright full-spectrum illumination resulting in an artificial light that resembles daylight. The light source is ultra-thin with a broad surface area. The quality of light mirrors the formal expression of the luminaire – soft, diffused, and comfortable. A reduced minimal look with the poetic influence of a natural organic form.
"In this unprecedented time, people are feeling reflective and looking inwards. In some ways, this new design is an expression of our studio doing the same. The shape is meditative, soft, organic, and reduced to its basic essential function." – Saleem Khattak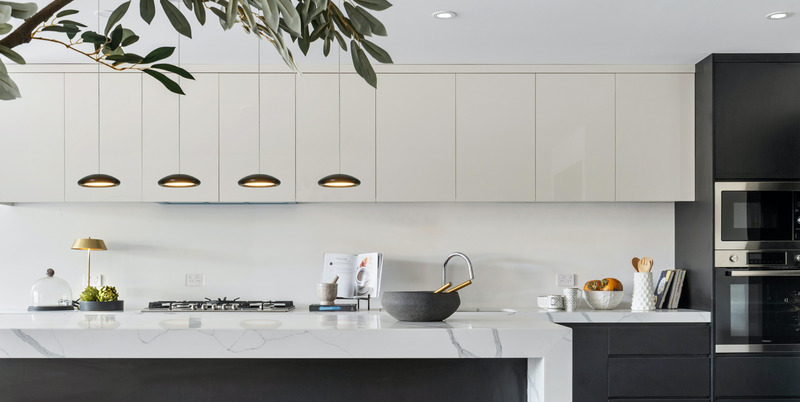 The pendant is available with a dimmable 3-watt OLED light source with an output of 200 lumens, 3000K, 90 CRI, R9 >50. It can hang as a single element or in groups to create an inspiring lighting installation on a grand scale in dining areas, lobbies, and stairwells. The ultra-shallow form allows hanging the pendant at lower heights without compromising views, performance, or visibility.
Ovolo's housing is fashioned from aircraft-grade machined aluminium and is available in several anodized finishes including champagne, black, gold, and silver. These are aligned with current trends and allow designers to create the desired aesthetics for their spaces.
There are multiple mounting options for this luminaire. Ovolo can be mounted with a standard 4.25″ diameter canopy, a micro-canopy featuring a small 1.5″ (38mm) diameter discreet ceiling mount, or Archilume's signature Configurate surface mounted canopy system available in three geometric shapes which allow for unique bespoke installations in multiple patterns.
You can read the OLEDWorks media release here.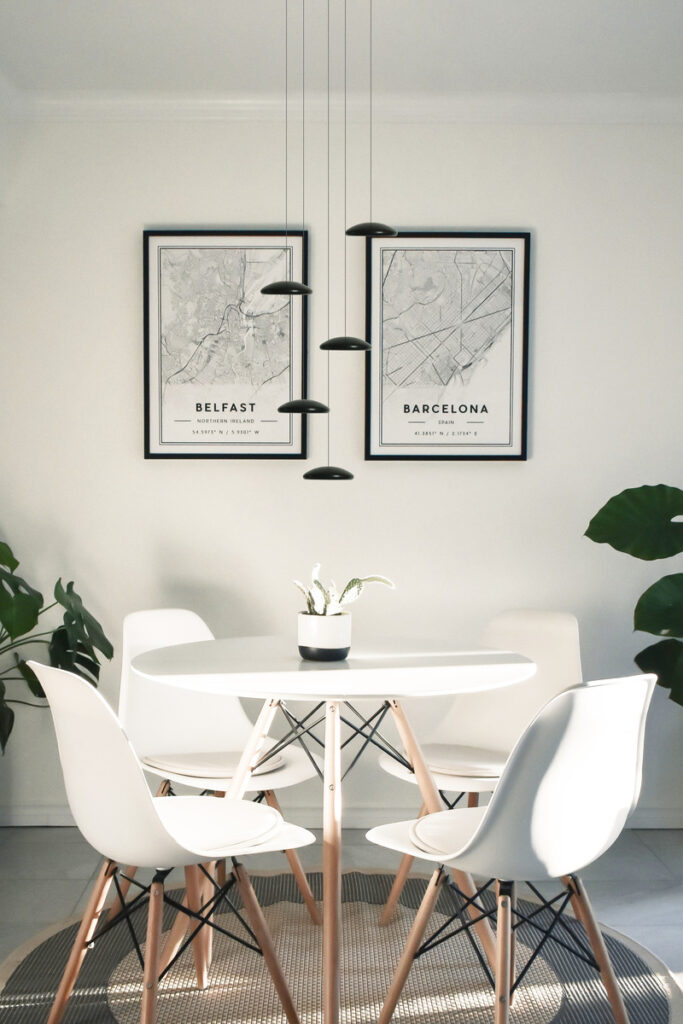 Source: V2com newswire