Aethos EriceiraAethos EriceiraAethos Ericeira, a stunning 5-star hotel perched on a 40-meter cliff, boasts an unparalleled view of the Atlantic Ocean in Portugal's surf haven, Ericeira. Aethos, renowned for their design-led hospitality and unique emphasis on community-oriented experiences, have outdone themselves with their latest property. A blend of modern luxury, wellness-centric amenities, and an intimate connection to the locale, the hotel perfectly embodies the brand's philosophy of creating meaningful experiences that impact guests positively.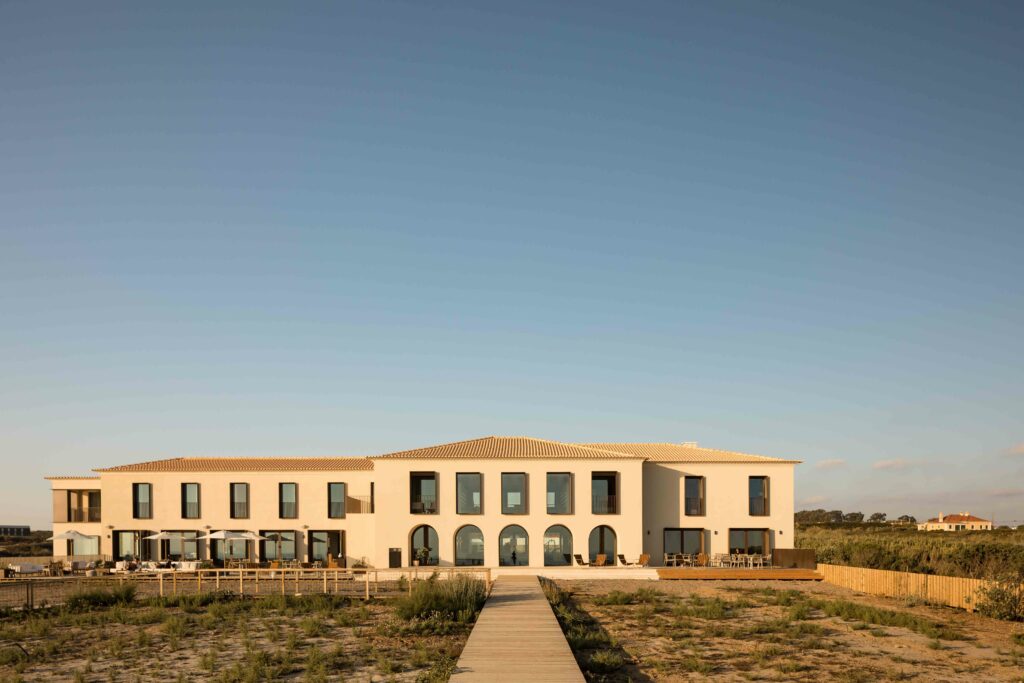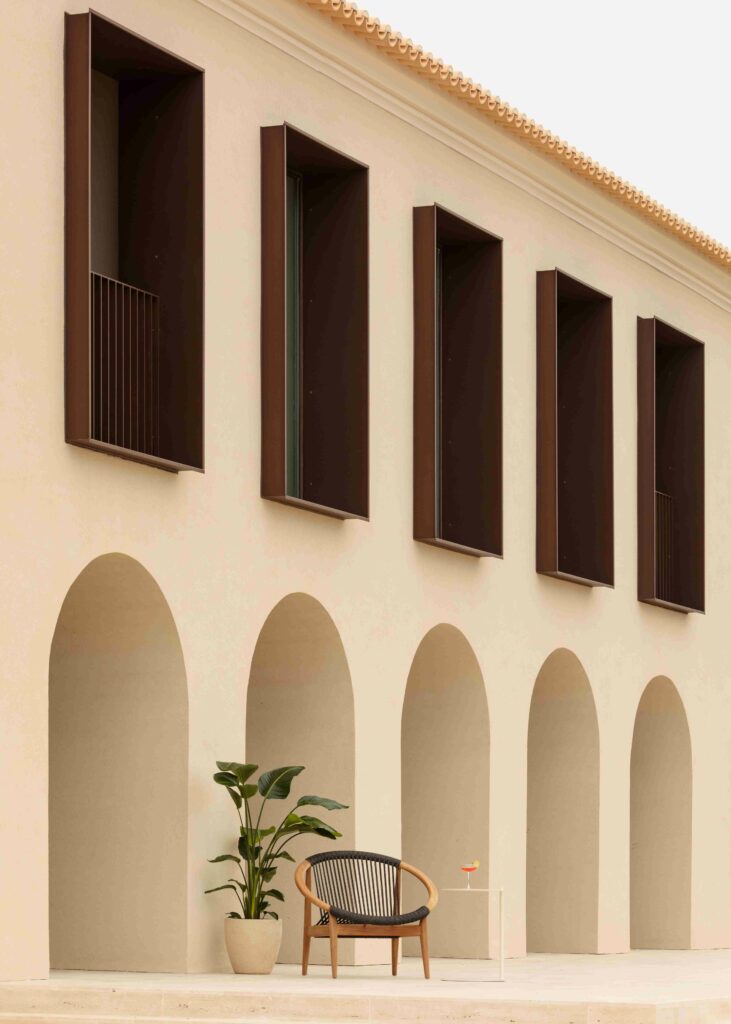 The Aethos brand has carved out a distinct niche in the luxury hospitality landscape with their innovative and locally engaged approach. By placing wellness at the heart of its operations, the brand has developed a model that caters to the evolving needs of the new-age luxury traveller. With offerings like a curated menu that ticks all the right nutritional boxes to daily yoga and meditation sessions, Aethos Ericeira seamlessly integrates wellness into its guest experience.
Aethos's founder and CEO, Benjamin Habbel, encapsulates the brand's ethos as an endeavour to create culture, empowering a community of influential changemakers and entrepreneurs. The brand views itself as a platform to bring about positive change, not only for its guests but also for the environments it inhabits. He says, "Every destination is very different from the others. What is true in all of our properties is that there's always something happening, and there's a reason to be there."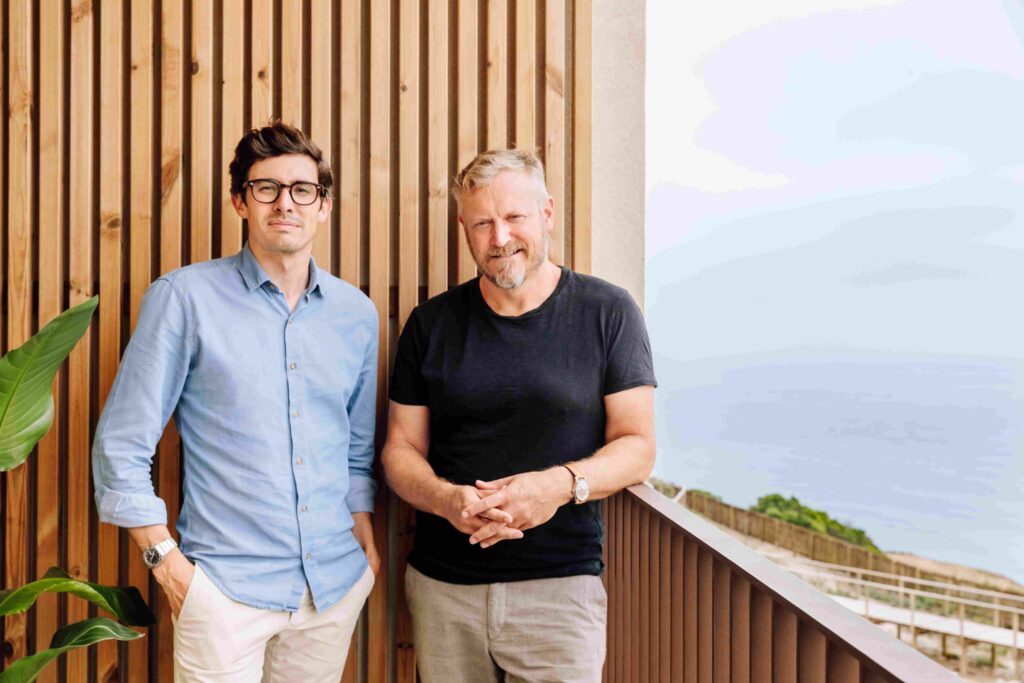 This philosophy of maintaining an authentic reflection of the local environment is evident in Aethos Ericeira, which occupies an idyllic location in the charming fishing village of Ericeira. Whitewashed houses and cobbled streets make for a quaint backdrop, descending to glorious beaches lining the western Portuguese coastline. It's this tranquil setting that Aethos Ericeira shares, offering its guests a front-row seat to nature's spectacle, thanks to its strategic placement atop sandstone cliffs.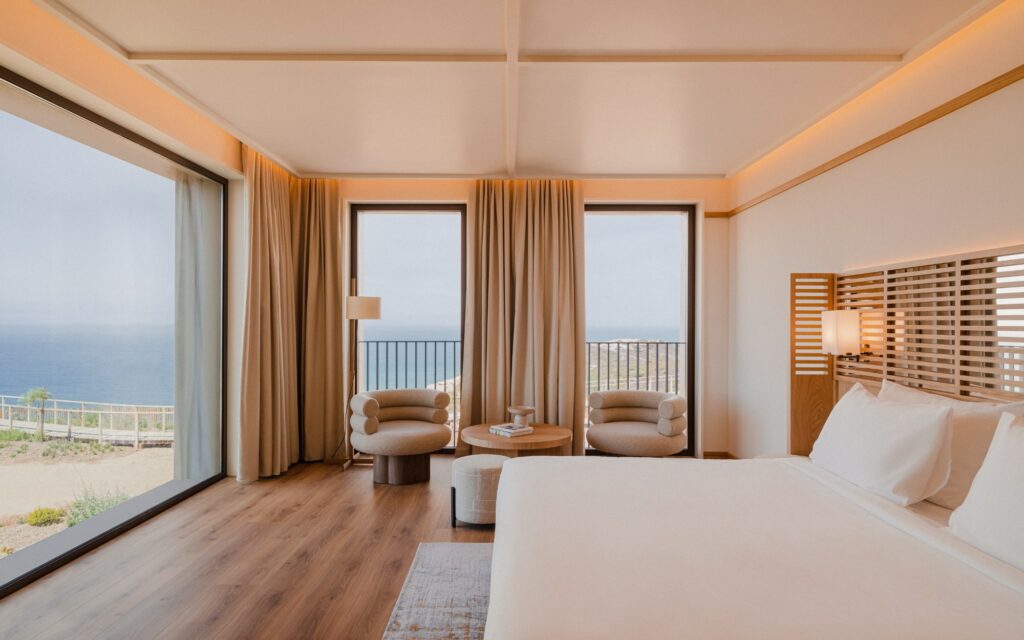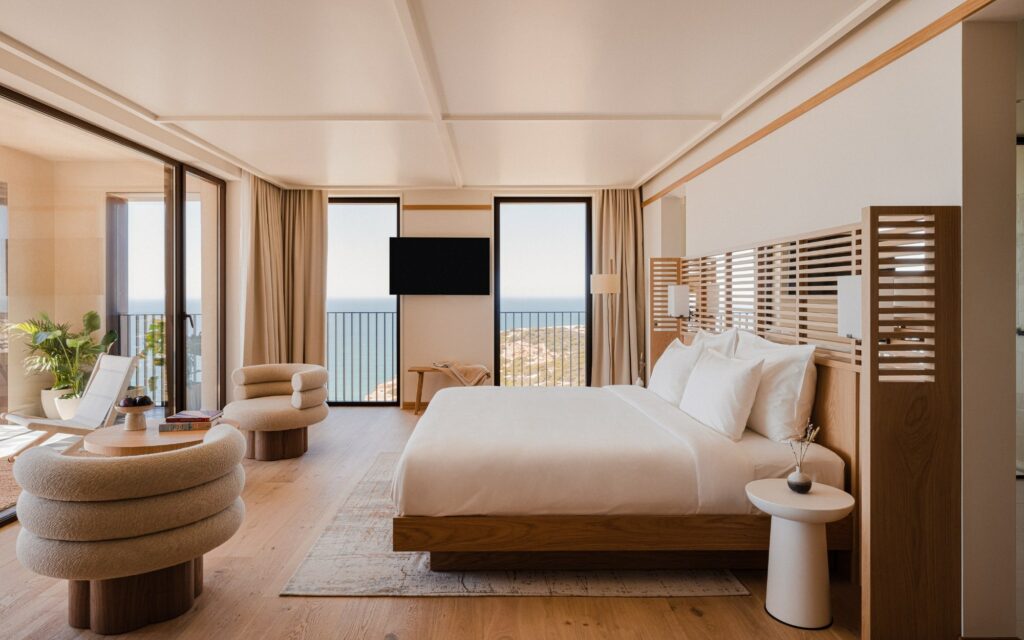 Echoing the Spirit of Ericeira
The property, a former farm, boasts 50 rooms and suites that promise undisrupted sea views to the guests. It houses a wooden walkway skirting the cliff's edge, a meditation and yoga deck, and a fire pit area. With amenities like a gym, a heated saltwater pool, a hammam room with a hot slab, and a treatment room, the hotel takes its commitment to physical and mental well-being to a whole new level. It's a luxury sanctuary for the modern traveller and the surfer community alike, where the privileges of Aethos membership extend to resident guests for the duration of their stay, offering an array of cultural and social events to participate in.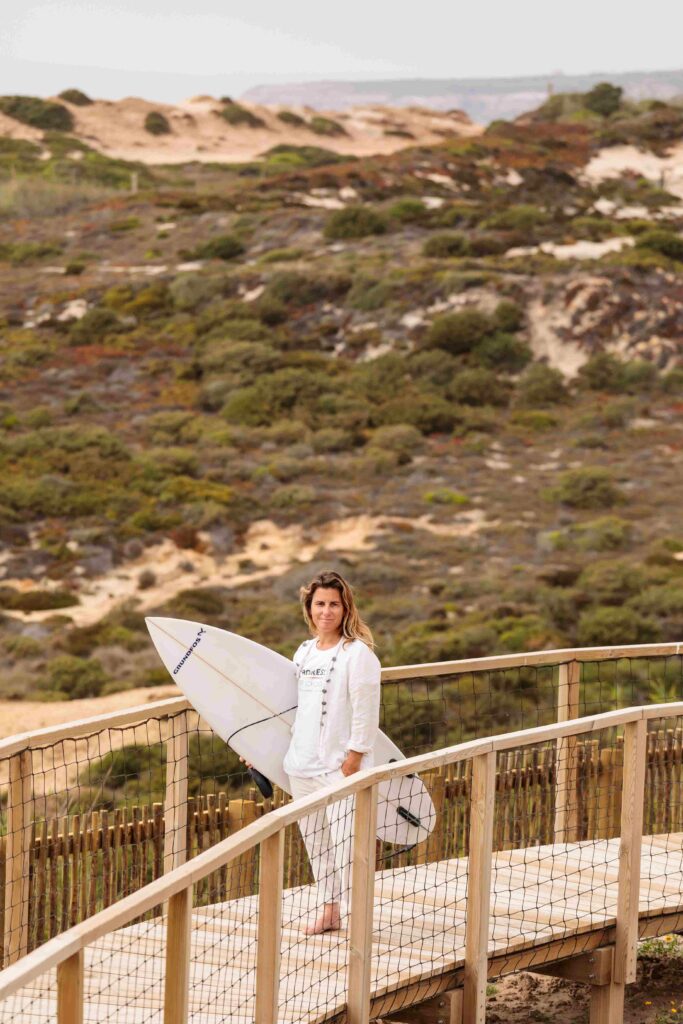 In shaping this unique hospitality destination, Aethos collaborated with award-winning design studio ASTET from Barcelona and renowned Portuguese architect Luís Pedra Silva. Together, they captured the textures, diversity and spirit of its surroundings to infuse into the property's design. The design choices – from warm wood, leather, velvet, rugs, and fabrics to noble materials like stone and marble – resulted in a space that feels laid back yet elevated.
Ala Zreigat, one of ASTET's founders, describes the design as an eclectic proposal that's in dialogue with its context, and yet, also an international project. "It belongs to the context but is also like an international project where anyone from anywhere would feel happy and relaxed, that they belong and are not out of place," he says.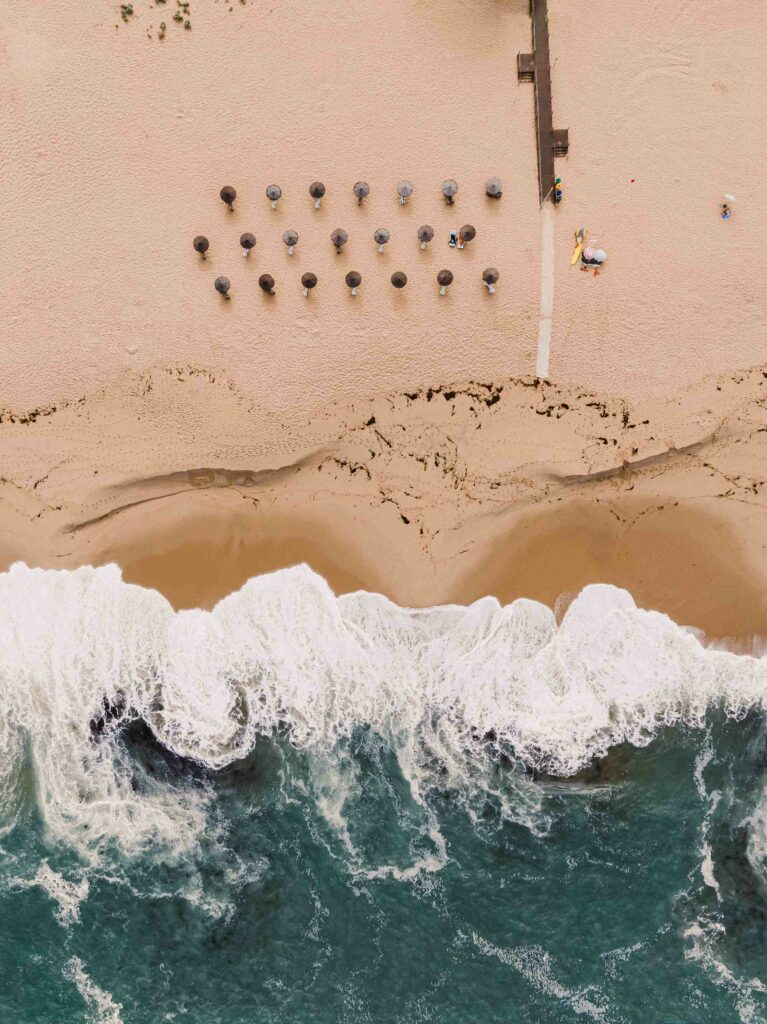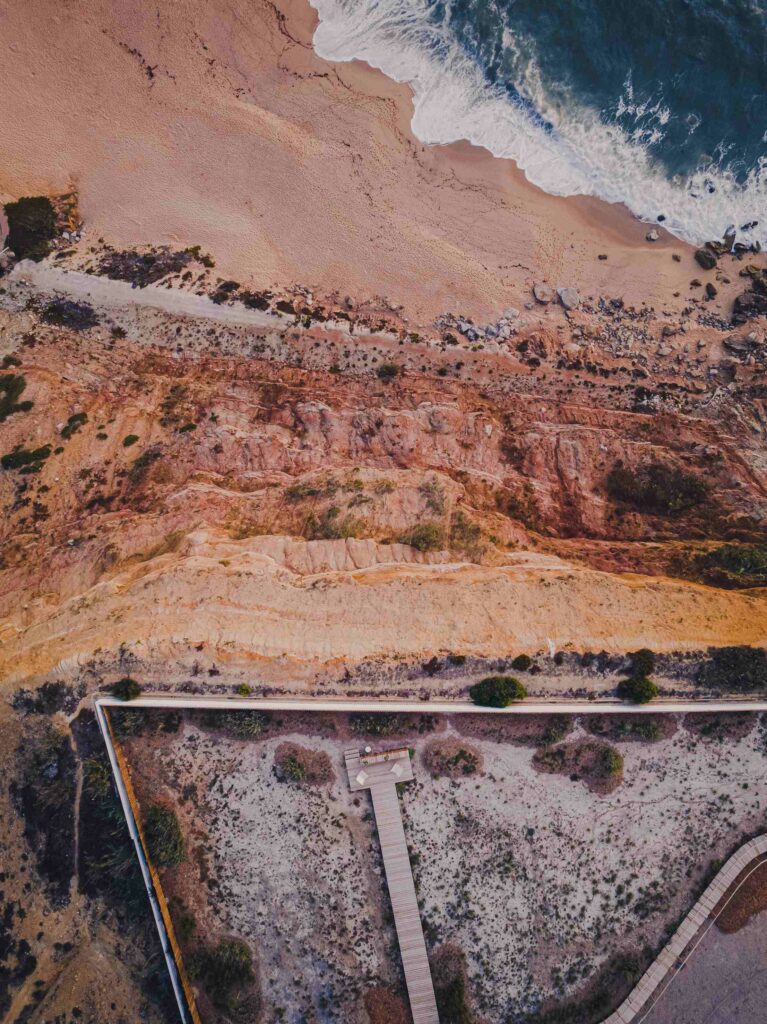 A Surfing Haven and a Gastronomic Delight
For surf enthusiasts, Aethos Ericeira is a dream come true. With individual storage facilities for boards and wetsuits, in-house surf coaching, a dedicated surf concierge, and daily group surf lessons, Aethos delivers an unparalleled surfing experience. It helps you navigate Ericeira's surf spots like a local with updated information and recommendations.
The gastronomic journey at Aethos Ericeira is equally exquisite. The property's restaurant, ONDA, invites guests to savour contemporary coastal cuisine inspired by the beauty and culture of its surroundings. The menu is a testament to conscious eating with responsibly sourced local ingredients making up a variety of dishes catering to every palate. Whether at the bar, on the terrace, or by the pool, Aethos offers the perfect setting for guests to unwind with a glass of wine in a vibrant atmosphere 40 meters above the ocean.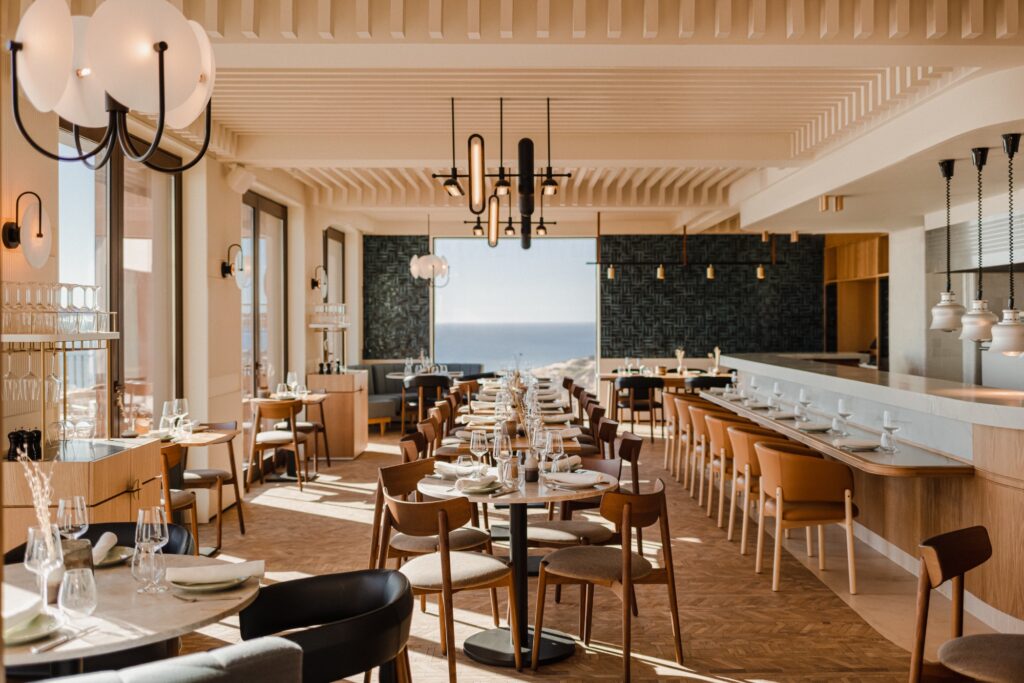 Aethos Hotels, with its clubs and hotels across Europe, is founded on the belief that travel and hospitality should be an experience that leaves a lasting positive impact on the body, mind, and spirit. With projects in Italy, France, and Portugal, and more upcoming in Spain and Switzerland, Aethos is a growing constellation of venues, each promising an experience steeped in luxury, wellness, and a sense of belonging to a global community. And Aethos Ericeira is no exception – it's a vibrant testament to this philosophy.