In the bustling metropolis of Tokyo, where skyscrapers dominate the skyline, Toranomon Hills stands tall as a symbol of architectural innovation and sustainability. Designed by the renowned firm Ingenhoven Associates, led by Christoph Ingenhoven, this iconic project not only redefines the cityscape but also sets a new standard for green and eco-friendly urban development.
Toranomon Hills consists of three towers – the existing skyscraper, accompanied by a new 36-story office tower, and Japan's tallest residential skyscraper at 54 stories. Beyond their impressive stature, what makes this trio stand out is their commitment to sustainability and environmental integration.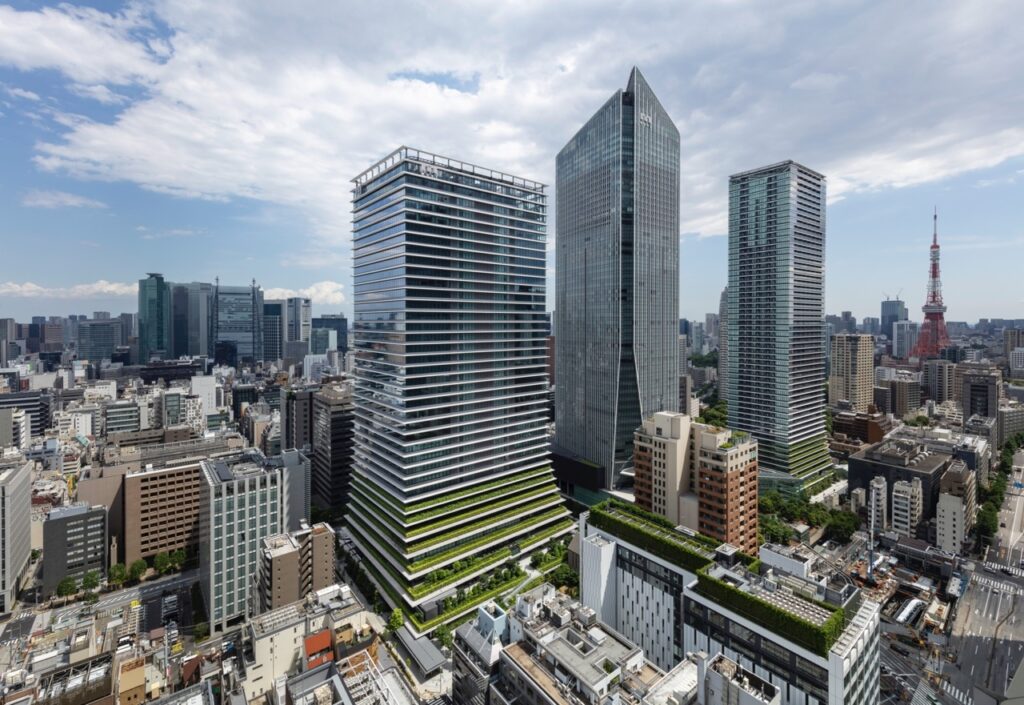 Linking the three towers is a green plateau, accessible to the public on the first above-ground level. This green oasis isn't just for show; it intricately weaves nature into the architectural fabric. The focal point is the abundance of plant life, creating a visually striking and environmentally conscious urban space.
Ingenhoven Associates, a pioneer in sustainable architecture since 1985, has left an enduring mark on Toranomon Hills. Guided by Christoph Ingenhoven's vision and with the expertise of the design team, including Martin Reuter, the project not only pushes design boundaries but also places environmental sustainability at the forefront.
The towers seamlessly blend with the neighborhood, reflecting a contemporary urban response. They pay homage to the historic Atago Shrine, dating back to 1603, by mirroring the greenery of nearby parks and gardens. The towers' stepped terraces cascade downward, concluding in a public green plateau above the street-level plaza.
The commitment to sustainability goes beyond looks. Toranomon Hills is designed to endure seismic activities and typhoons, incorporating robust building components to ensure structural integrity. Drawing inspiration from ancient temple buildings, the high-rises utilize passive damping mechanisms to counteract seismic vibrations, blending tradition with innovation.
Both towers feature decks finished in white, powder-coated aluminum, contributing not just to aesthetics but also reflecting the firm's commitment to creating environmentally conscious structures.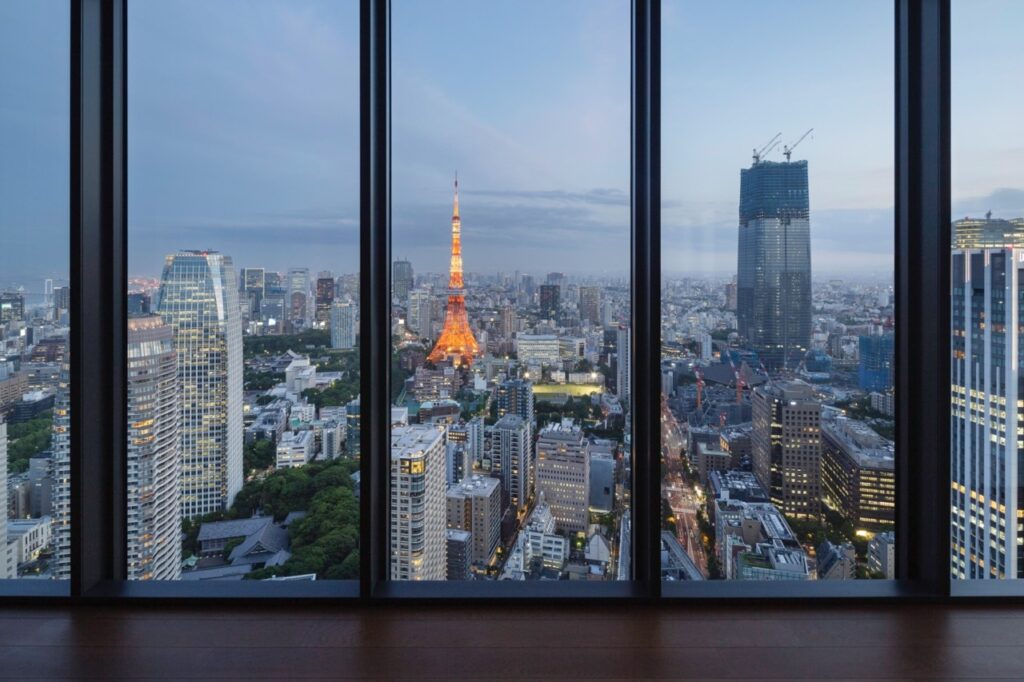 Photo Credit: ingenhoven associates/HGEsch