In the heart of Morelia City, Josafat Zalapa, brought to life by FMA., is a unique culinary experience that blends Mexican culture with Oriental influences. This charming restaurant, nestled in a 19th-century house, is inspired by the Japanese term "Omakase," meaning "I trust you" or "the chef's selection." Here, diners actively engage in a gastronomic journey as they watch their dishes being crafted.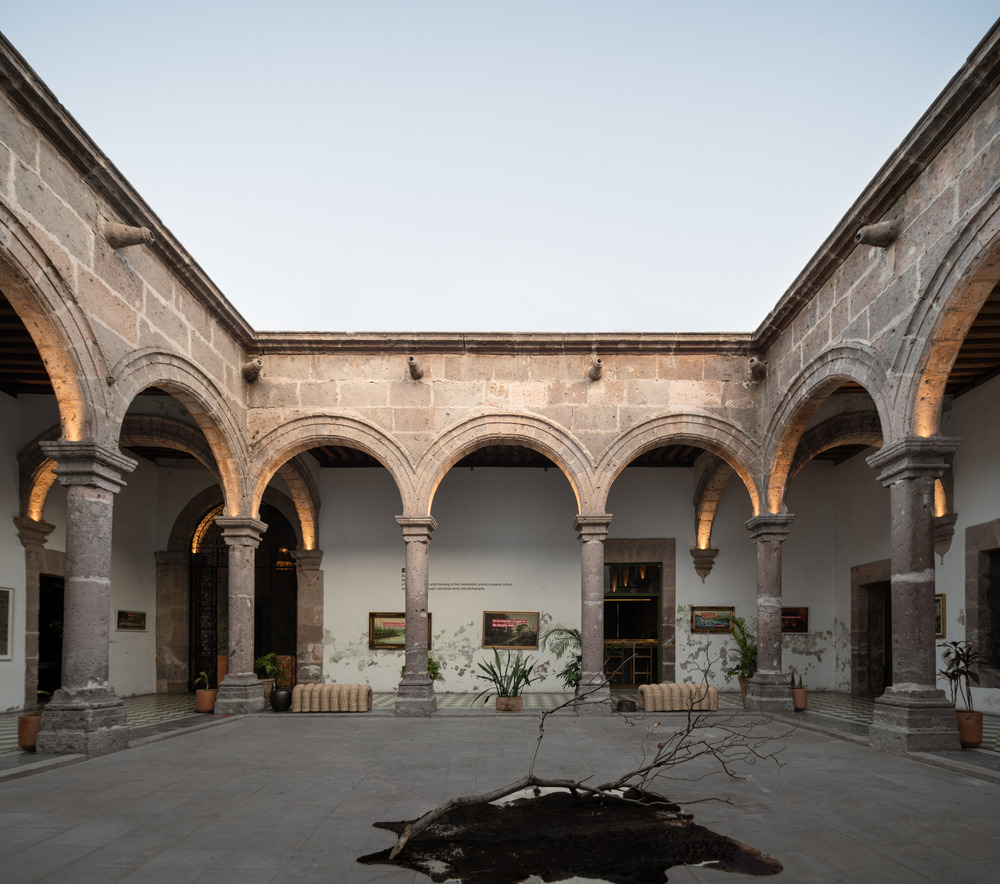 As you approach the historic building, a corridor and gallery greet you, leading to a courtyard adorned with beautiful artworks. In the center, a sculptural piece symbolizes the passage of time within the building, setting the stage for an extraordinary dining adventure.
Inside Josafat Zalapa, history and modernity coexist seamlessly. Two rooms surround a courtyard, featuring Baroque-style architectural elements. The main room houses a sculptural bar with designer chairs, while a second room with a bar quietly awaits on one side. Upon entering, you'll be captivated by the massive stone walls that encase the restaurant's centerpiece: a long bar where you can witness the culinary magic unfold.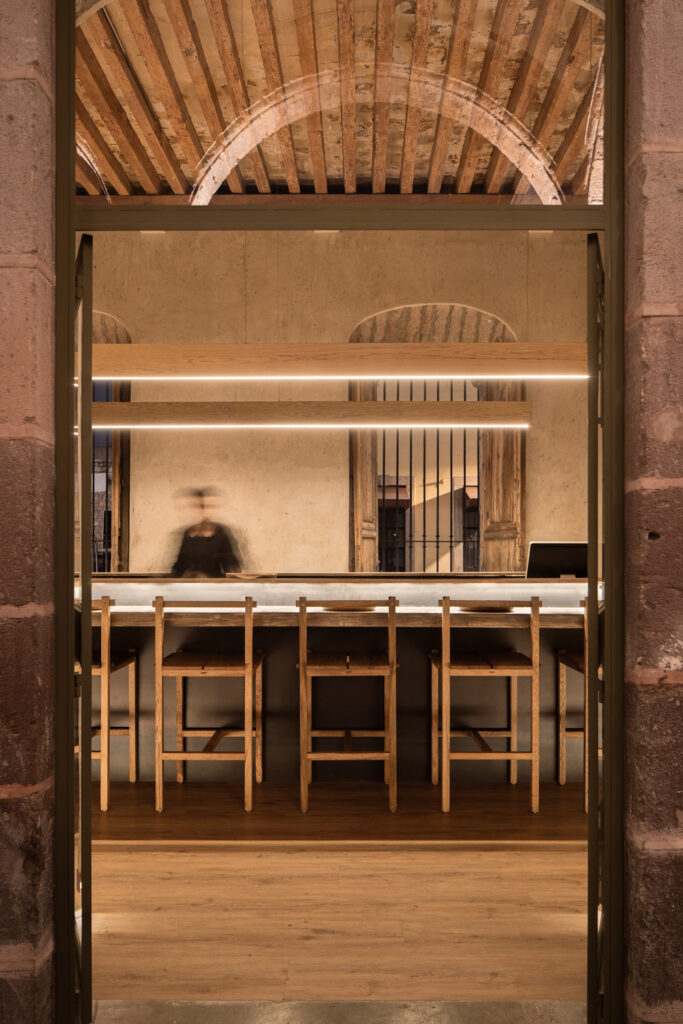 Through interior design, the project achieves a balance between the architecture of the past and contemporary elements expressed in the furniture, decor, and materials. This approach creates an introspective, elegant, and sober atmosphere.
The bar concept emphasizes the chef's creations, and subtle lighting along the floor's edge highlights the preserved limestone walls, adding to the atmosphere's charm.
The design philosophy is about respecting the building's history while adding modern touches, resulting in a timeless and harmonious setting. Wooden floors and stylish cement coatings on the walls connect the past with the present.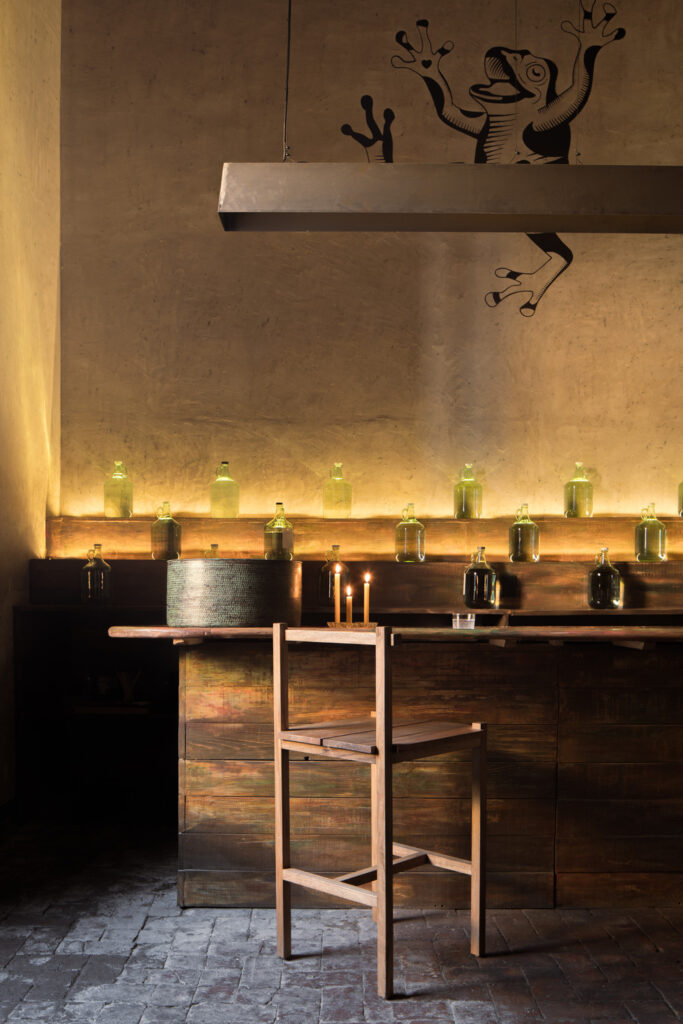 Every detail, from the unique lamps above the bar to the chairs where diners enjoy their meals, was custom-designed to ensure a cohesive and immersive dining experience.
Josafat Zalapa is where design, history, and culinary art converge to create an unforgettable experience, a place where you can trust the chef's selection and savor every moment.