Nestled amidst the breathtaking beauty of the Alpi di Siusi in Alto Adige, Italy, 'Paradiso Pure.Living' is a place like no other. This unique destination is not just a hotel; it's a vision brought to life by the Spoegler family, who sought to create a space that celebrates vegetarian cuisine, art, and stunning natural surroundings. In 2020, this dream became a reality with the help of Studio Lux Berlin, led by Adina Muncan-Siebke and Joern Siebke.
The Spoegler family had been running a hotel in this location for three decades, and with 'Paradiso Pure.Living,' they aimed to take their commitment to sustainability and conscious living to the next level. They wanted to create a place that not only offered luxurious accommodations but also prioritized energy efficiency, waste reduction, and a healthy living environment.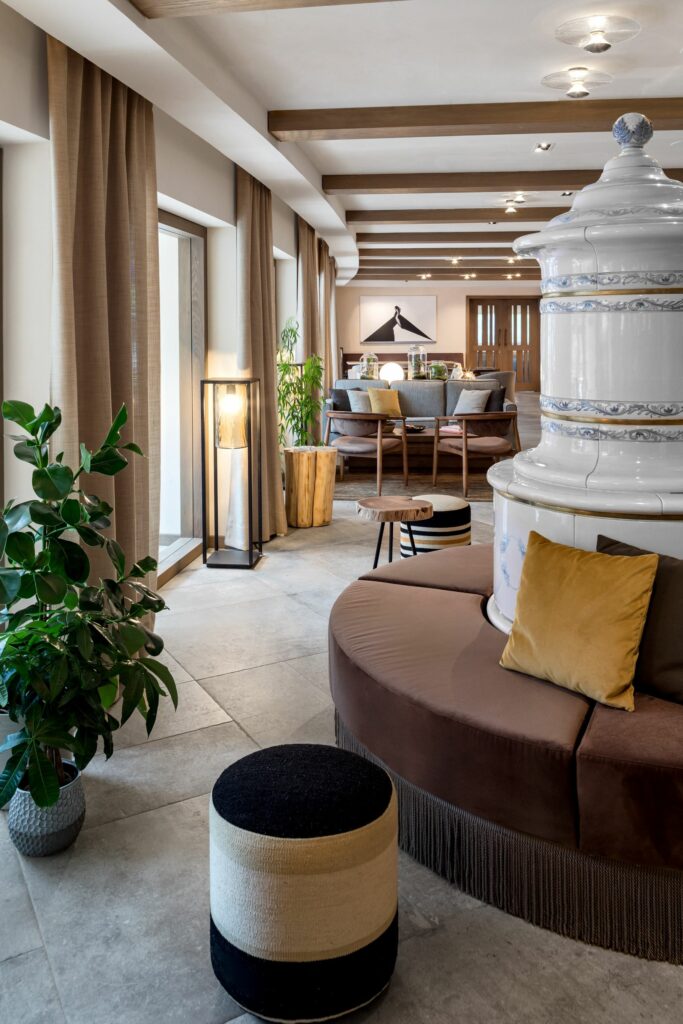 One of the most remarkable aspects of this transformation is the redesign of the public areas. Studio Lux Berlin reconfigured these spaces to create a seamless connection with the surrounding landscape. This design philosophy blurs the lines between indoor and outdoor spaces, inviting guests to immerse themselves in the natural beauty that surrounds them.
Art plays a central role in the 'Paradiso Pure.Living' experience. The interior design intentionally keeps things minimalistic, allowing the artwork to shine. Modern art pieces are strategically placed throughout the property, providing a captivating contrast to the serene natural surroundings.
But it's not just the public areas that received a makeover. The guest rooms were also transformed with sustainability and comfort in mind. They now feature hardwood floors, floor-to-ceiling sliding windows that lead to spacious terraces, and clay-based paint to regulate humidity. Custom-designed and regionally produced furniture and lighting add a unique touch, and organic mattresses ensure a restful night's sleep. Even the bathrooms are eco-friendly, with TOTO toilets designed for reduced water use and maximum comfort.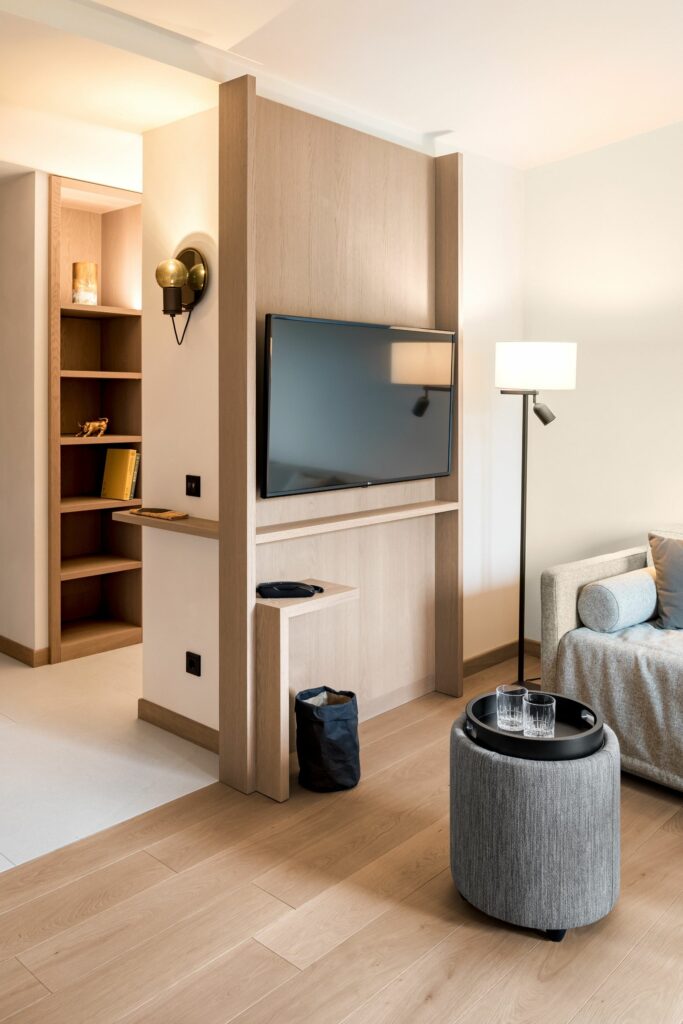 To bring this vision to life, Studio Lux Berlin worked in collaboration with ARREDIS, the construction company, and architect Bernhard Oberrauch. The Spoegler Group played a key role in making this project a reality, from development to hospitality.
'Paradiso Pure.Living' isn't just a hotel; it's an embodiment of sustainable luxury, art, and appreciation for nature. It's a place where guests can escape the hustle and bustle of everyday life and reconnect with the world around them. It's a testament to what can be achieved when a family's dream meets the expertise of visionary designers.
Photo Credit: Jens Bösenberg Photography