Winners of the SIT Furniture Design Award "Interior design of the Year", we sit with Zhezeng Xiong and Zhenghui Long, from Vanpin Architecture Design, and discuss their passion for Interior Design and how they integrate natural lighting and the local environment when working on the Country Garden Nantong Riverbank Sales Office project.
Could you tell us a little about your professional journey?
Zhezeng Xiong (Tidus Xiong): I started working as an Interior Designer after graduating from college; it has now been for over a decade. Today, I am a proud Director of Interior Design, a husband, and a father of a lovely daughter! Being focused on Design is not only my passion, but it has also brought me success and happiness. There are still mountains to climb, I am not going to stop now… I will keep working hard for it!
Zhenghui Long (Apple Long): I studied art at college while dreaming to be an art teacher. Gradually my interest in the "soft" interior decoration field grew as my passion for colours grew.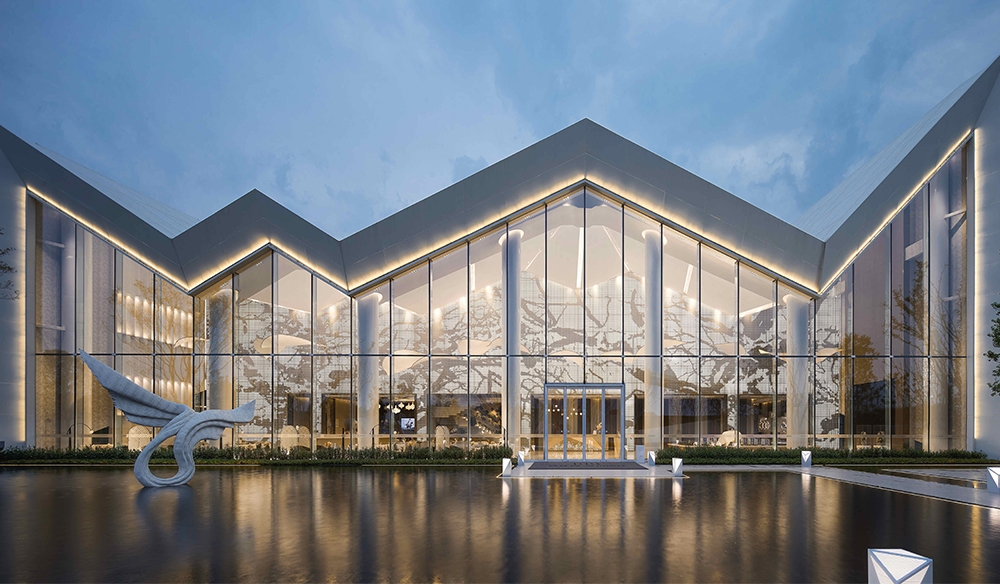 How did you discover your passion for Interior Design?
ZX: Design is everywhere, and it's one of the most important elements to differentiate a product from mediocrity. The design adds value to all products, making them more beautiful, practical and human. Design is a lifelong endeavour because there is no "best" design. Once I realized this, it grows in me.
ZL: The use of colour in interior design, matching with accessories, is in a way the same as the "art of painting", and that's what I'm interested in. I am applying what I've learned in my studies, to my work. It's a bit of a waste if what you've learned in an academic study, doesn't help your career, isn't it?
What was your design process when working on the "Country Garden Nantong Riverbank Sales Office"?
ZX: The design team stayed on site for a week to study the location, and then we look at many concepts suggested by all parties involved to finalize a design proposal.
ZL: We decided to use natural colours and then everything just falls into place logically.
What was the project design brief?
ZX: The local landscape of the Nantong region has its own characteristics. Endless reeds, lotus, and vast stretches of water. We decided to have dense reeds inside the sales office together with lotus eaves to have the impression that the natural environment is growing indoors.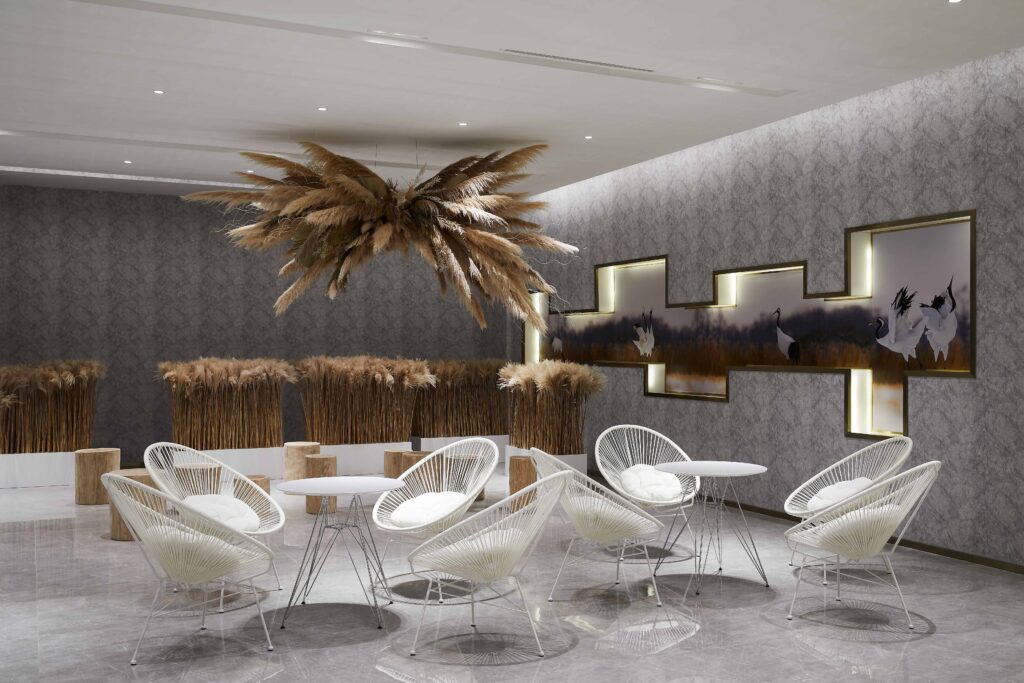 Can you please share with us, what winning the "Interior Design of the Year" prize means to you?
ZX: There is an old saying in China 'If you don't go back to your hometown, it's like walking in a beautiful dress at night.' Now thanks to globalization and the SIT Furniture Design Award, our work can be recognized by people all over the world. Of course, it is a great honour for designers to be awarded!
ZL: 2020 has been difficult, I really find some consolation in this prize.
What are you working on now? What is in the pipeline for you?
ZX: Currently, I'm busy coordinating different teams and working on a series of projects. With the Covid crisis, it is difficult to travel abroad. I wish I will soon be able to travel, recharge and look for new ideas and inspirations, just like in the old days. I believe it will happen in the near future!
ZL: I'm going to take a long vacation. Design is a process where both ends are important, which are studying and creating. Without studying, you are just copying yourself.