Journalist at Tema.Archi and Jury Member of the BLT Built Design Awards
Journalist specialised in architecture, Marie Crabié works for the webzine Tema.Archi. Launched in 2017, Term.Archi is an online magazine promoting Architecture and Urban landscape. Marie is sharing with us, her interest in architecture and the importance of involving professionals and design enthusiasts to build the city of the future.
Can you tell us a bit about yourself and your background? Where are you from?
I first studied political sciences in Lille, in the very north of France, then in Toulouse (south of France) before moving to Paris. I had the opportunity, through my studies to travel to Malaysia and to Montreal, Canada, where I had my first working experience in a radio show where we would address social and cultural topics. I found myself really interested in culture, which I then intended to deepen through my studies in Paris. My master in cultural journalism allowed me to start covering architecture news, which I am now doing for 3 years.
What has drawn you to work in the media industry? Why did you choose to be specialized in Architecture?
I first chose to work in the media industry for one reason, I really like to hear or share people's personal stories. Culture became a matter of importance to me, as it is a domain in which time is not at stake — compared to political news for instance. A domain in which you have an opportunity to broader your views and open it to a large public. Architecture is one of those fields that people tend to be afraid of, especially in France as it tends to be exclusive of professionals. My point with architecture is to open it to a large public, to allow people to think about architecture from their perspective depending on who they are and where they are from so that everyone makes their own opinion about our built environment. That is one way, to me, to build together an inclusive world.
You are a journalist for Tema.Archi, an online magazine promoting Architecture and Urban landscape. What is the main audience of the platform? What is the focus of the webzine?
The webzine focus is literally to open architecture to everyone, to specialists (architects, landscapers, students, etc.), and to people who are not necessarily working in that field but who have the desire to learn about architecture, urbanism, construction, etc. Topics that we are all concerned about or should all feel concerned about.
Where does Tema.Archi stand in regard to sustainable development?
At Tema.Archi, we think that sustainable development stands and works if people understand why we need to follow that direction. We try to explain sustainability by showing examples, looking at innovation, and providing proof that we can build differently, using new processes, and having another perspective on the industry.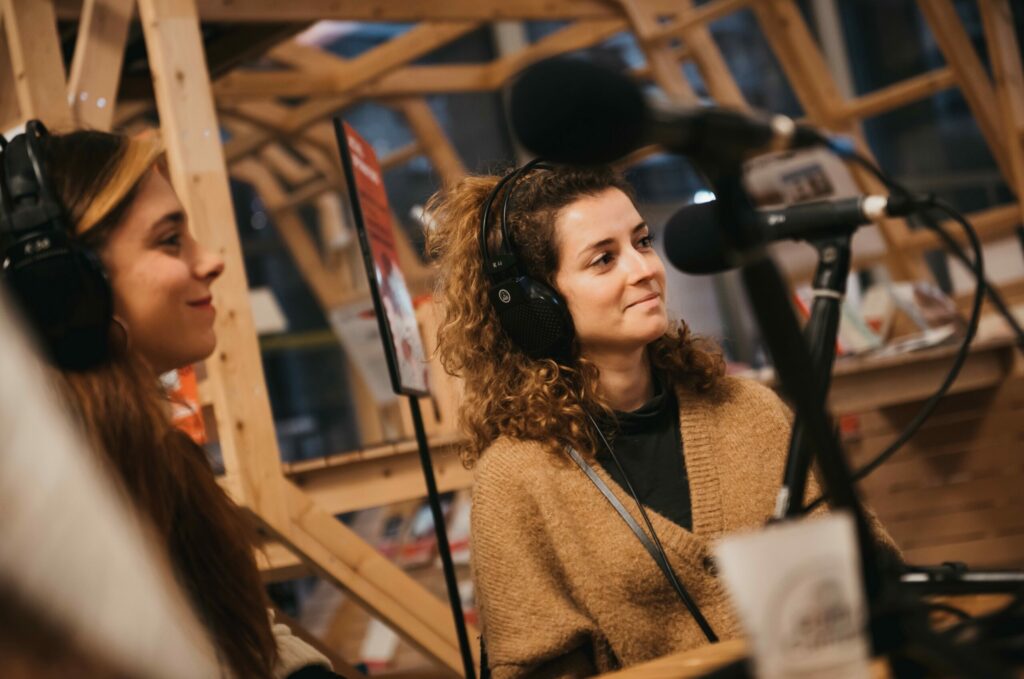 What are you working on at the moment, and do you have any upcoming projects or collaborations that you're able to tell us about?
We are working on a new format, videos, podcasts, probably short shows that would again, allow people to access easy information, without technical considerations, or if so, this information needs to be explained.
Have you noticed any new trends in Architecture and Interior Design?
I would say that bio-based and reused materials are now trending, we are only at the beginning of the sustainable revolution.
Last, what can we wish you for 2022?
That more people find an interest in architecture! Thinking more about architecture is the key to building it better!