A student at the ArtCenter College of Design in California, USA, Irene Lee is originally from South Korea. She has recently won the LIV Hospitality Design Awards 2020 in the Interior Design Category, for her project entitled "GoodDay & GoodNight". Here, Irene shares with us her passion for design and creating space that improves the quality of life, experience, and lifestyle for professionals in their 20s and 30s.
Could you tell us a little about yourself? Where are you from?
I am from South Korea and I came to the U.S. after college to follow my passion for Interior Design. I studied Environmental Design with an emphasis on Spatial Experience at ArtCenter College of Design. Before ArtCenter College, I studied for my undergrad degrees in English & Law. It was a big challenge for me, to move to a different country to study a new major. Growing up being curious about the environment around me, I explored the world and was especially in love with places that made me connect with new people and experience new cultures.
How did you discover your passion for design and decided to study at ArtCenter College of Design?
I discovered my passion for design as a little child when I saw my family running a real estate business, transforming homes from old to new. I was impressed by how design could change the quality of life significantly. I decided to study at ArtCenter College of Design when I was studying Interior Design at Pratt Institute back in 2018. I visited ArtCenter during my winter vacation of 2019 and was impressed by the students' works and how the school inspired and motivated students to be professional. I was also captivated by the beautiful campus, located at the top of the Pasadena hills and surrounded by beautiful mountain scenery.
What was your design process when working on "GoodDay & GoodNight"?
My design process is from conceptual development to 2d drawing to 3d visualization. For 'GoodDay & GoodNight', I designed a residence that offers a holistic hospitality experience for wellness, with a focus on sleep and a healthier lifestyle, to young, hardworking professionals who have different schedules. I researched behavioural psychology and circadian rhythm to enhance wellness, along with strategies such as incorporating nature into the space, in order to support my goals and design concepts. Then I selected colours, materials, furniture, and fixtures, with inspiration from nature, ensuring the whole is sustainable. I then worked on space planning to reach my goals, designing schematics through a series of explorations, and subsequently building 3D models and renders.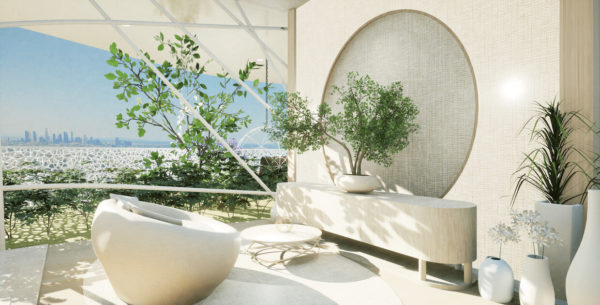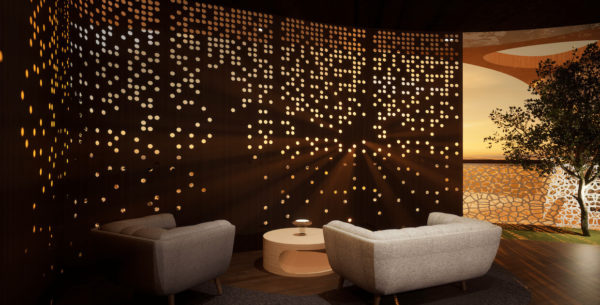 What do you see as the strengths of your winning projects and what does this award mean to you personally?
I think the strengths of my winning project are how my project addresses issues currently present in society, such as burnout, insomnia, sleep disorder, etc. It creates a solution for these. As a designer who strives to create spaces that improve the quality of living, experience, and lifestyle for professionals in their 20s and 30s, I feel acknowledged by LIV Hospitality Design Awards globally recognized excellence in Hospitality Architecture, Interior Design, and Guest Experiences. Receiving the LIV Hospitality Design Award means a lot to me, and I consider receiving this award one of the greatest achievements in my career. After having my project recognized, I now feel more confident in taking on bigger challenges. I am greatly appreciative of the opportunity to connect with designers around the world through the LIV awards.
What do you think are the biggest challenges and opportunities in your career/industry now?
For the architecture and design industry, there are significant obstacles looming. Most of these obstacles have grown out of the ongoing pandemic and the strain it has put on our health, economy, and communities. Others stem from historical/long-term issues like systemic inequality and global warming. Opportunities are present to develop sustainable design, demonstrating we care deeply about the Earth and propose ways to remedy our environment.
What can we wish to see from you in the future?
I will always remain a designer who creates positive impacts on the mind and body and continues to inspire, connect, and heal others through design. My main goal is to become an interior designer who can be empathetic with others. making an impact on others' lives and contributing to society as a designer. In the future, I am looking to travel around the world and see many more great designs and connect with people.